Granddaddy Purple Feminized Cannabis Seeds
Buy the high-ranking Granddaddy Purple Feminized Cannabis Seeds online in the USA. These superior marijuana seeds are in store and dispatched speedily to every region across the country.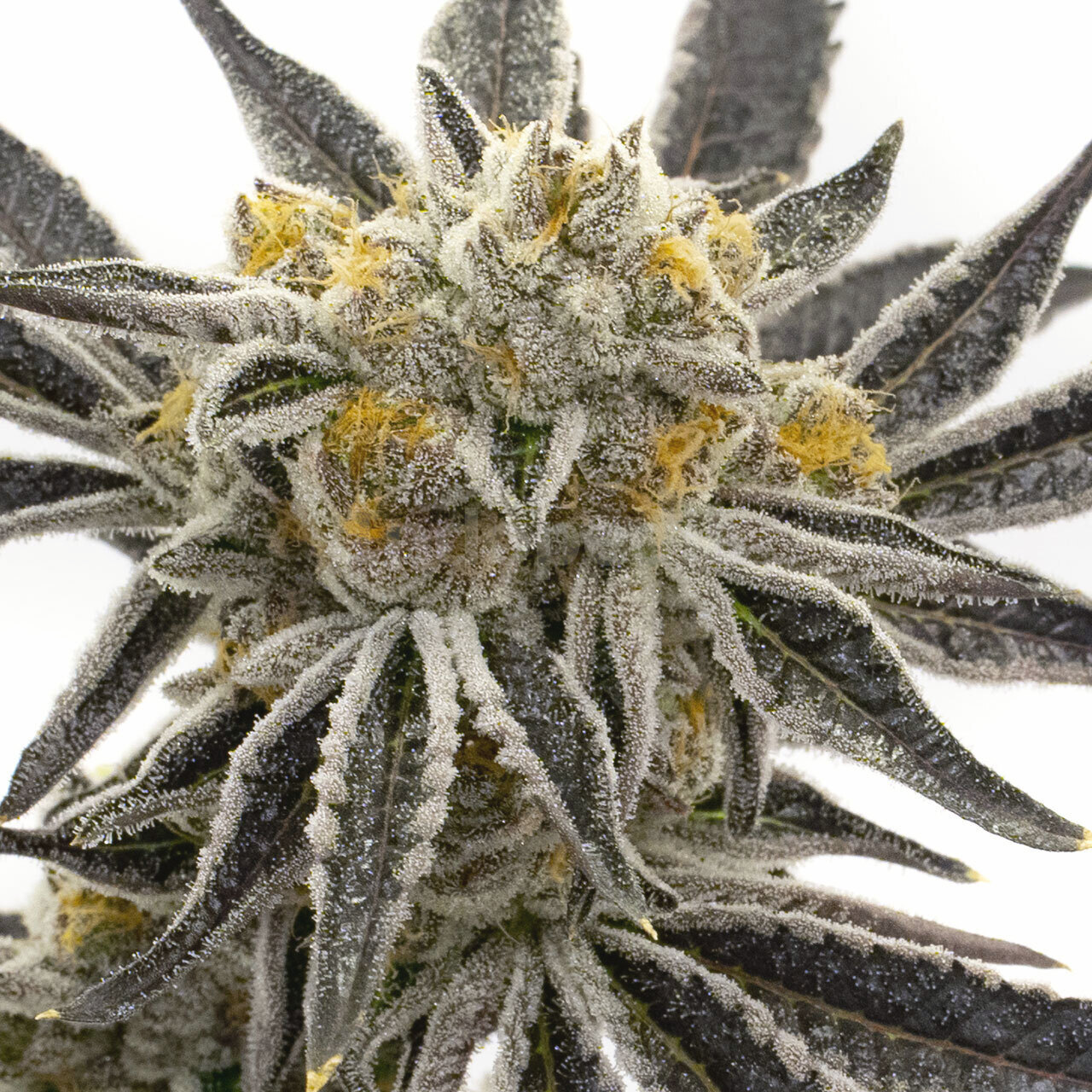 Price Per Seed:
$
9.58
Introduction to Granddaddy Purple Feminized Cannabis Seeds
Looking to buy Granddaddy Purple feminized cannabis seeds online in the USA? Look no further! Indopedia Seed Bank is your go-to source for high-quality seeds that are perfect for both novice and experienced growers. With our wide selection and fast, discreet shipping, you can have the seeds you need delivered right to your door. Don't miss out on this opportunity to purchase some of the best marijuana seeds for sale in America.
Fast US-Based Shipping
At Indopedia Seed Bank, we understand the importance of receiving your order promptly and discreetly. That's why we offer fast, US-based shipping to all fifty states. Our packaging is discreet, ensuring that your privacy is protected. Plus, we offer free shipping on orders over $99. When you buy Granddaddy Purple feminized cannabis seeds from us, you can expect a seamless shopping experience from start to finish.
Key Characteristics of Granddaddy Purple
Indica-dominant strain with a hard-hitting 22% THC content
Glistening trichome-rich purple-hued nugs with bright orange pistols
Provides relaxation, recovery, and help with sleep
Complex terpene profile bursting with berry goodness
Favorite among cultivators for its strength, resilience, and dense buds
Genetics and Origins of Granddaddy Purple
The Granddaddy Purple cannabis strain the result of crossing two legendary indica cultivars: Purple Urkle and Big Bud. These varieties have a long history in the cannabis community and have won multiple awards over the years. The deep purple buds and fiery orange hairs of Purple Urkle combine with the giant yield sizes and oversized buds of Big Bud to create the sought-after characteristics of Granddaddy Purple.
Feminized Seed Advantages
Feminized seeds are a game-changer for growers. These seeds produce only female plants, eliminating the need to identify and remove male plants. Female plants are the ones that produce the potent buds you crave, so by purchasing feminized Granddaddy Purple seeds, you're ensuring a bountiful harvest of high-quality cannabis.
Benefits of Photoperiod Seeds
Photoperiod seeds offer flexibility for both indoor and outdoor growers. These seeds require specific light cycles to trigger flowering, making them ideal for growers who want to control when their plants transition from vegetative growth to flower. Indoor growers can manipulate their light cycles to enable year-round cultivation, while outdoor growers can take advantage of seasonal growth patterns.
Granddaddy Purple Seeds Germination Guide
Place some paper towel on top of a plate and moisten it with water.
Lay your Granddaddy Purple feminized seeds over the towel one inch apart.
Cover them with more paper towel and moisten again.
Use a second dinner plate as a lid.
Store your germinating seeds somewhere consistently warm.
How to Cultivate Granddaddy Purple
Growing Granddaddy Purple feminized seeds is a breeze, especially for beginners. These plants exhibit the robustness, resilience, and structure of their indica lineage, making them easy to cultivate. They thrive in both hydroponic systems and nutrient-rich soil. With proper care and support for their heavy colas, you can expect healthy plants that yield around 17.5 ounces per square foot indoors or per plant outdoors.
Granddaddy Purple Growing Difficulty
As an indica-dominant strain, Granddaddy Purple feminized marijuana seeds are relatively easy to grow. They are hardy and require little attention beyond basic care. Novice growers will appreciate their resilience and forgiving nature, making them an ideal choice for those looking to dip their toes into the world of cultivation.
Flowering Time of Granddaddy Purple
Indoor-grown Granddaddy Purple cannabis plants typically take around 8 to 10 weeks to flower. Outdoor growers can expect their plants to be ready for harvest by mid-October. Transitioning from the vegetative stage to flower is an exciting time for growers, as they can witness the development of the strain's signature deep purple buds with white crystal-like resin.
Average Height of Granddaddy Purple
The plants grown from feminized Granddaddy Purple seeds stay relatively short and bushy indoors, reaching a height of around 3 feet. Outdoor plants have the potential to stretch up to 6 feet in height, making them suitable for both small and large outdoor growing spaces. Support may be necessary to prevent branches from bending under the weight of its heavy colas.
Granddaddy Purple Crop Yield
Healthy Granddaddy Purple marijuana plants can yield approximately 17.5 ounces per square foot indoors or per plant outdoors. To maximize your yield, consider implementing super-cropping techniques and providing optimal growing conditions such as proper lighting, nutrient-rich soil, and adequate humidity levels. By paying attention to these factors, you'll be rewarded with a bountiful harvest come harvest time.
Quality of Granddaddy Purple Buds
The buds produced by Granddaddy Purple feminized seeds are nothing short of spectacular. Dense and sticky, they glisten with trichomes and exhibit a deep purple hue. The orange pistols firing out in all directions add an eye-catching contrast. These buds are a testament to the strain's legendary heritage and are highly sought after by cannabis enthusiasts worldwide.
Dominant Terpenes in Granddaddy Purple
Terpenes play a crucial role in the aroma and flavor of cannabis. The dominant terpenes in Granddaddy Purple cannabis buds include myrcene, caryophyllene, and pinene. Myrcene contributes to the strain's fruity and musky aroma, while caryophyllene adds a spicy, peppery note. Pinene brings a touch of freshness with its pine-like scent.
Smell and Taste of Granddaddy Purple
Granddaddy Purple buds emit a delectable aroma that will make your mouth water. Notes of juicy fruits, dark berries, and grapes dominate the fragrance. As you handle and prepare the buds, a complex aroma profile unfolds with hints of citrus and bitter musk. Once ignited, the scent transforms into baked and caramelized goodies reminiscent of your favorite desserts.
The Effects of Granddaddy Purple
Granddaddy Purple marijuana delivers a hard-hitting and long-lasting high. The initial euphoric buzz gives way to intense calm that washes over your entire body. Depending on your preference, you can choose to enjoy a moderate dose for socializing or indulge in heavier sessions that will lull you into a peaceful sleep. Munchies are common with this strain, so be sure to have plenty of snacks on hand.
Medical Uses for Granddaddy Purple
Granddaddy Purple cannabis offers more than just recreational enjoyment. These buds are highly regarded for their medicinal properties, providing relief for various conditions such as stress, anxiety, pain, insomnia, depression, lack of appetite, chronic pains, arthritis, migraines, and fatigue. The strain's balanced effects make it a popular choice among patients seeking long-lasting relief.
Buy Granddaddy Purple Cannabis Seeds Now in the USA
Ready to experience the incredible benefits of Granddaddy Purple cannabis? Indopedia Seed Bank is your trusted source for high-quality seeds that are sure to exceed your expectations. With our wide selection, fast US-based shipping, and discreet packaging, you can have the seeds you need delivered right to your door. Don't miss out on the opportunity to grow this legendary strain. Order now and embark on your Granddaddy Purple growing journey today!
Customer Reviews
Thrilled with my purchase! These seeds grow into beautiful plants with dense, frosty buds.
Never seen anything like it! The buds are so purple and resinous. This strain is definitely a keeper in my garden.
These seeds are like magic beans, but instead of a beanstalk, they sprout into magnificent, purple-budded beauties. Get them now!
Strain Data Table
| Attribute | Data |
| --- | --- |
| CBD Content | 0.4 percent |
| Climate Zones | Continental, Mediterranean, Sunny, Temperate |
| Difficulty | Beginner |
| Dominant Terpenes | Alpha-Pinene |
| Effects | Calming, Euphoric, Relaxed, Sedative, Uplifted |
| Flavors | Berry, Citrus, Grape, Pine, Sweet |
| Flowering Time | 10–12 weeks |
| Flowering Type | Photoperiod |
| Genetics | Purple Urkle x Big Bud |
| Grows Best | Greenhouse, Indoor, Outdoor |
| Harvest Month | October |
| Indica / Sativa | Mostly Indica |
| Indoor Plant Height | 15–22 inches |
| Indoor Yield | 18 oz/m2 |
| Moods | Relaxed, Uplift |
| Outdoor Plant Height | 15–22 inches |
| Outdoor Yield | 18 oz/plant |
| Seed Sex | Feminized |
| Symptoms | Arthritis, Fatigue, Insomnia, Migranes |
| THC Content | 22 percent |