Girl Scout Cookies Feminized Cannabis Seeds
Purchase the distinguished Girl Scout Cookies Feminized Cannabis Seeds for sale online in the USA. These top-tier cannabis seeds are ready for immediate delivery to all corners of the USA.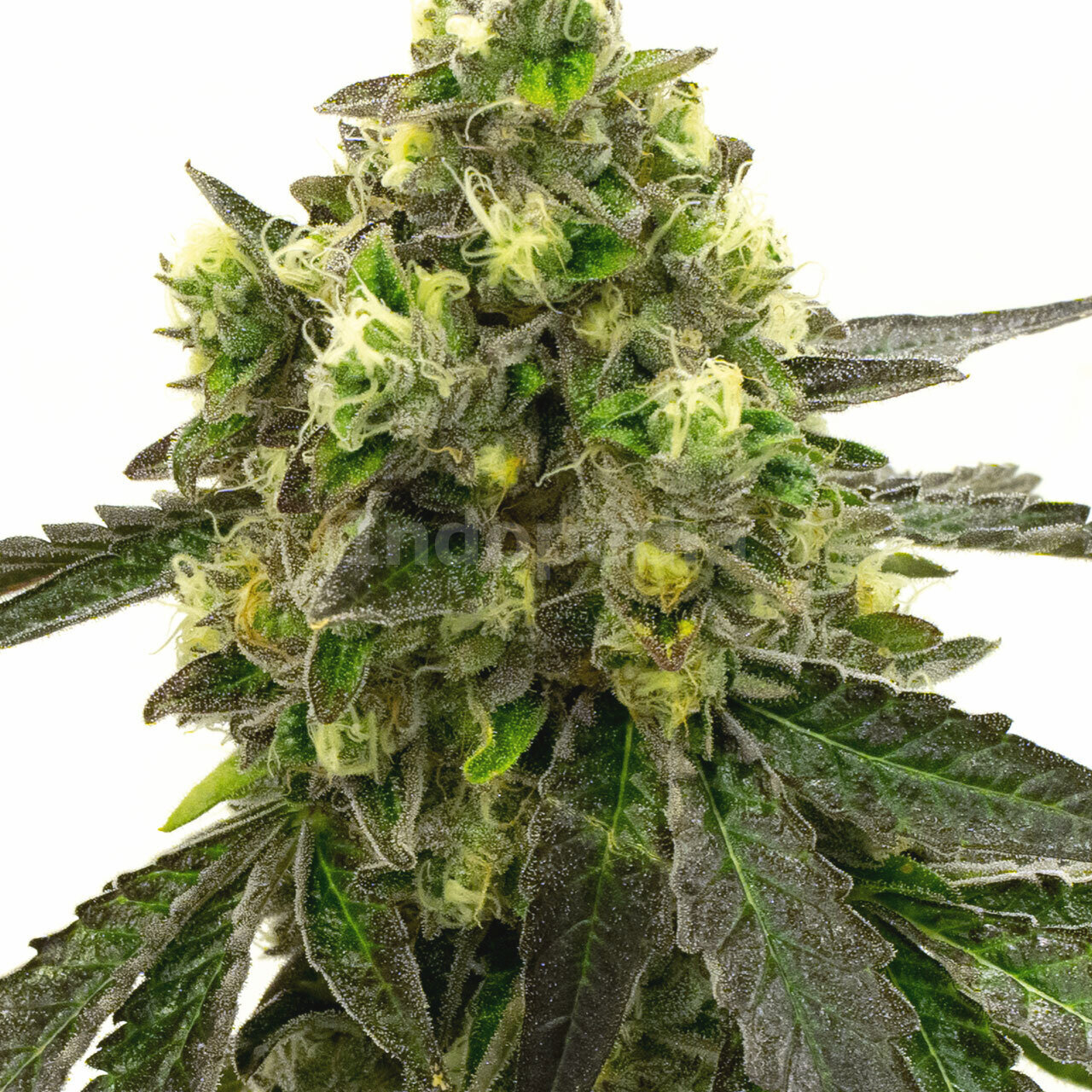 Price Per Seed:
$
9.38
Introduction to Girl Scout Cookies Feminized Cannabis Seeds
Looking to buy the best Girl Scout Cookies feminized cannabis seeds in the USA? Your search ends here! Indopedia American Seed Bank offers premium Girl Scout Cookies feminized seeds for sale, providing you with the opportunity to grow this legendary strain in your own garden. With fast US-based shipping, discreet packaging, and a commitment to customer satisfaction, you can purchase your Girl Scout Cookies feminized seeds with confidence.
Fast US-Based Shipping
When you buy Girl Scout Cookies feminized seeds from this American seed bank, you'll enjoy fast shipping to all fifty states. No more waiting weeks for your seeds to arrive from overseas! With domestic shipping, your package will be delivered quickly and securely. Plus, all orders over $99 qualify for free shipping!
Key Characteristics of Girl Scout Cookies
Sweet and delicious buds that keep you coming back for more
High THC content for an intense and enjoyable experience
Indica-dominant hybrid that provides both physical relaxation and mental euphoria
Potential medicinal benefits for anxiety, insomnia, and stress relief
Aroma profile featuring hints of caramel, vanilla, lemon, cherry, mint, and sawdust
Genetics and Origins of Girl Scout Cookies
The Girl Scout Cookies cannabis strain is the result of crossing OG Kush and Durban Poison. These two legendary cultivars come together to create a truly exceptional hybrid. With its prestigious lineage and proven track record, it's no wonder why Girl Scout Cookies has become such a popular strain among cannabis enthusiasts.
Feminized Seed Advantages
When you choose feminized Girl Scout Cookies seeds, you can rest assured that you'll grow buds and not duds. These seeds have been specially bred to produce only female plants, eliminating the need for tedious sexing and maximizing your yield potential. Whether you're a novice grower or an experienced cultivator, feminized seeds are the way to go.
Benefits of Photoperiod Seeds
Girl Scout Cookies feminized seeds are photoperiod seeds, meaning they require specific light cycles to transition from vegetative growth to flowering. This makes them suitable for both indoor and outdoor cultivation. Indoor growers can control the lighting conditions to optimize plant growth, while outdoor growers can take advantage of seasonal changes to trigger flowering.
Girl Scout Cookies Seeds Germination Guide
Place your feminized Girl Scout Cookies seeds between two sheets of damp paper towel.
Put the paper towel sandwich on a plate and cover it with another plate.
Store the plate germination chamber in a warm place.
Check on the seeds every couple of days and ensure they don't dry out or sit in standing water.
Wait for the seeds to germinate, which usually takes around seven to fourteen days.
How to Cultivate Girl Scout Cookies
Growing Girl Scout Cookies feminized cannabis seeds is a rewarding experience that requires some care and attention. Whether you choose hydroponics or traditional soil-based growing methods, these plants will thrive if given proper care. Consider using growing techniques like ScrOG (Screen of Green) or SOG (Sea of Green) to maximize your yields.
Ensure your Girl Scout Cookies plants receive a complete nutrient mix and maintain the appropriate temperature and humidity levels. By pruning off lower fan leaves, you can encourage vertical growth and increase bud production. Remember that Girl Scout Cookies prefers warm and dry conditions, so keep an eye on humidity levels to prevent mold growth.
Girl Scout Cookies Growing Difficulty
The plants grown from Girl Scout Cookies feminized seeds are known for their hardy nature, making them a great choice for beginner growers. With proper nutrient management and environmental control, you can expect healthy plants that produce bountiful buds. Regular pruning of lower fan leaves can help encourage upward growth and increase yield potential.
Flowering Time of Girl Scout Cookies
From the transition to flowering, it typically takes Girl Scout Cookies feminized seeds around 8-10 weeks to reach harvest. Indoor growers can expect beautiful buds ready for harvest within this timeframe. Outdoor growers should plan their cultivation based on the flowering time and anticipate harvesting in late September or early October.
Average Height of Girl Scout Cookies
Girl Scout Cookies plants typically reach a medium height of around 4-6 feet indoors. Their flexibility allows them to be easily managed through training techniques like topping, pruning, or utilizing a ScrOG setup. Whether you have limited vertical space or ample room for growth, Girl Scout Cookies can adapt to fit your needs.
Girl Scout Cookies Crop Yield
With proper care and cultivation techniques, you can expect impressive yields from your Girl Scout Cookies cannabis plants. Indoor growers can harvest up to 1.6 ounces per square foot, while outdoor growers can achieve yields of up to 17.6 ounces per plant under optimal conditions. By providing your plants with the right conditions and nutrients, you can maximize their yield potential and enjoy a bountiful harvest.
Quality of Girl Scout Cookies Buds
The buds produced by Girl Scout Cookies marijuana plants are known for their exceptional quality. With vibrant colors, sticky trichomes, and a mouthwatering aroma, these buds are sure to impress even the most discerning cannabis connoisseurs. Whether enjoyed recreationally or medicinally, you'll be delighted by the delicious flavors and potent effects of Girl Scout Cookies.
Dominant Terpenes in Girl Scout Cookies
Terpenes are organic compounds responsible for the aroma and flavor profiles of cannabis strains. In Girl Scout Cookies, the dominant terpenes are known for their unique and enticing scent. These terpenes include myrcene, caryophyllene, and limonene, which contribute to the strain's sweet, earthy, and citrusy aroma.
Smell and Taste of Girl Scout Cookies
The aroma of Girl Scout Cookies is praised for its candy-like sweetness with caramel undertones. Some users also detect earthy notes that add depth to the fragrance. When it comes to taste, Girl Scout Cookies delights the palate with fruity flavors like cherry and lemon. There's also a hint of vanilla that adds a creamy touch to the overall taste experience.
The Effects of Girl Scout Cookies
Get ready for an intense and enjoyable experience when you indulge in Girl Scout Cookies marijuana. This strain offers a range of effects that begin with an intense euphoria that uplifts the mind and boosts creativity. As the high progresses, you'll feel a deep sense of relaxation and physical calm. Girl Scout Cookies is also known for inducing the munchies, making it perfect for those needing appetite stimulation.
Medical Uses for Girl Scout Cookies
Girl Scout Cookies cannabis buds have gained popularity among medical cannabis users for their potential therapeutic benefits. Many individuals find relief from anxiety, insomnia, and stress when using this strain. It can also help stimulate appetite in patients undergoing chemotherapy or those struggling with eating disorders.
Buy Girl Scout Cookies Cannabis Seeds Now in the USA
Ready to experience the exceptional qualities of Girl Scout Cookies cannabis? Indopedia has you covered. Whether you're a seasoned grower or just starting out, Girl Scout Cookies is a must-have strain for every cannabis enthusiast. Don't miss out on this opportunity to cultivate one of the most legendary strains available.
Unlock the potential of Girl Scout Cookies feminized seeds today by placing your order with Indopedia Seed Bank—the trusted source for premium cannabis seeds in the USA.
Customer Reviews
Reliable genetics and a pleasure to grow. The aroma and flavor profile is just as described. Great seeds!
High-quality seeds that resulted in some amazing plants. A great balance of flavor and potency. Will definitely be buying more of these!
These seeds are the real deal! I've grown many strains before, but none have matched the potency and smoothness of this one. A true gem.
Strain Data Table
| Attribute | Data |
| --- | --- |
| CBD Content | 0.7 percent |
| Climate Zones | Continental, Mediterranean, Sunny, Temperate |
| Difficulty | Intermediate |
| Dominant Terpenes | Caryophyllene |
| Effects | Calming, Creative, Euphoric, Giggly, Relaxed, Sedative, Tingly, Uplifted |
| Flavors | Earthy, Lemon, Spicy, Sweet, Vanilla |
| Flowering Time | 8–10 weeks |
| Flowering Type | Photoperiod |
| Genetics | OG Kush x Durban Poison |
| Grows Best | Greenhouse, Indoor, Outdoor |
| Harvest Month | September |
| Indica / Sativa | Hybrid |
| Indoor Plant Height | 15–28 inches |
| Indoor Yield | 14–18 oz/m2 |
| Moods | Focus, Relaxed, Uplift |
| Outdoor Plant Height | 28 inches |
| Outdoor Yield | 14–18 oz/plant |
| Seed Sex | Feminized |
| Symptoms | Anxiety, Arthritis, Depression, Migranes, Stress |
| THC Content | 24 percent |