Gelato Feminized Cannabis Seeds
Acquire the impressive Gelato Feminized Cannabis Seeds for sale online in the USA. These select cannabis seeds are available for fast shipping to all territories in the nation.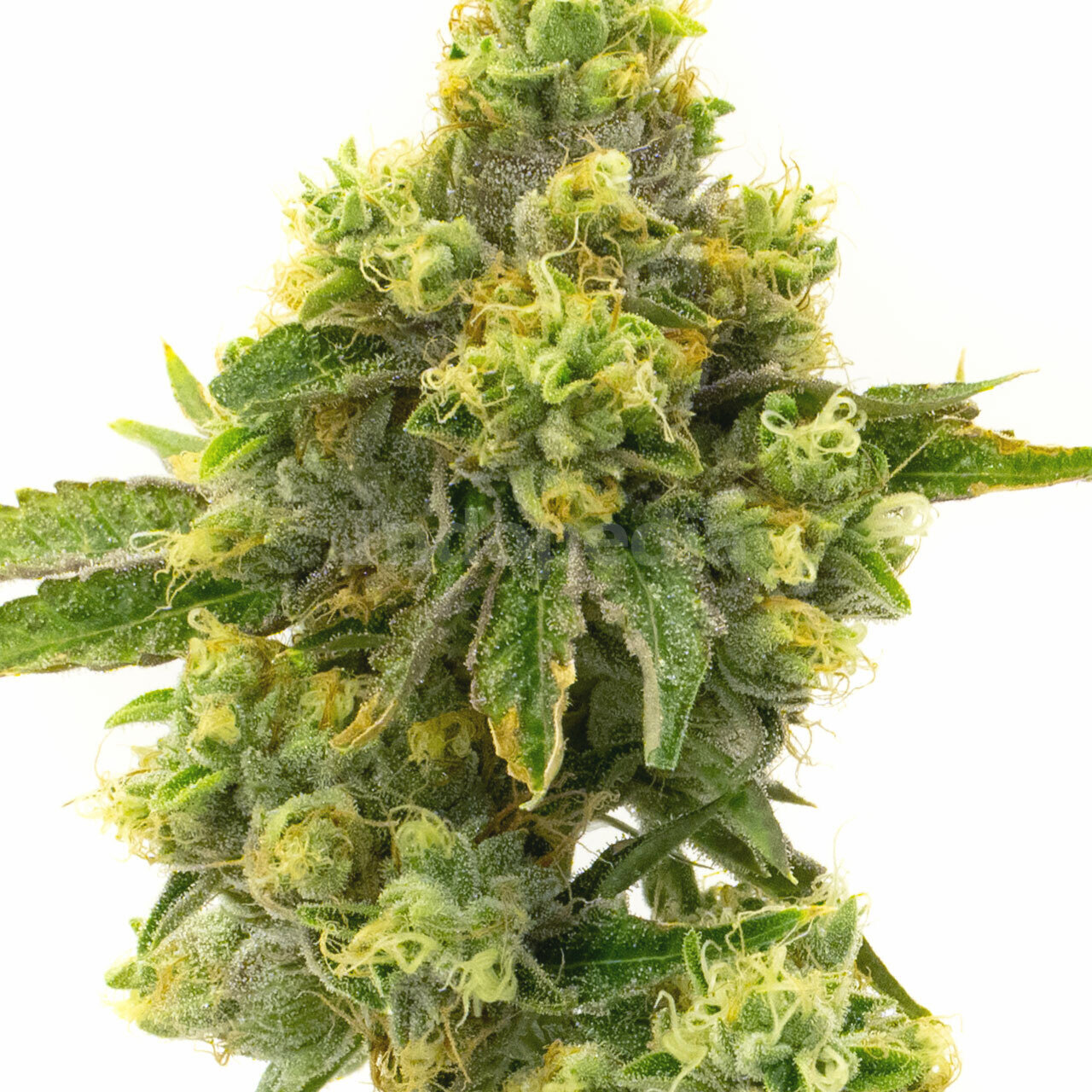 Price Per Seed:
$
9.38
Introduction to Gelato Feminized Cannabis Seeds
Looking to buy high-quality Gelato feminized cannabis seeds online in the USA? Look no further! Indopedia Seed Bank offers a wide selection of top-notch cannabis seeds for sale, including the best Gelato feminized seeds online. With our fast US-based shipping and discreet packaging, you can have your seeds delivered right to your doorstep. Don't miss out on this opportunity to get your hands on these incredible seeds while they're still in stock!
Fast US-Based Shipping
When you purchase Gelato Feminized Cannabis Seeds from Indopedia Seed Bank, you can expect fast and reliable shipping to all fifty states. We understand the importance of discreet packaging, ensuring that your order arrives safely and securely. Plus, enjoy free shipping on orders over $99, making it even more convenient to get the cannabis seeds you desire.
Key Characteristics of Gelato
Mouth-watering flavors and potent THC levels
Dense, resin-laden buds
Robust and high-yielding plants
Fruity aromas with a hint of spice
Balanced cerebral and physical effects
Genetics and Origins of Gelato
Gelato is a delectable blend of two incredibly popular cannabis variants: Sunset Sherbet and Girl Scout Cookies. These parent cultivars are renowned for delivering a heavy-hitting body stone after the initial euphoric surge has faded. By combining their genetics, Gelato feminized seeds offer a unique smoking experience that's sure to please even the most discerning cannabis connoisseurs.
Feminized Seed Advantages
Gelato feminized seeds are the crème de la crème of cannabis strains. With a 99% guarantee that the plants will become female, you can steer clear of unwanted males. This ensures that your plants focus all their energy on producing robust buds rather than wasting resources on seeds. Feminized seeds are perfect for growers who want high-quality, high-yielding plants without any surprises.
Benefits of Photoperiod Seeds
Photoperiod seeds, like Gelato feminized cannabis seeds, allow growers to have control over their plants' growth cycles. Indoor cultivators can manipulate the light cycles to encourage vegetative growth or initiate flowering. Outdoor growers can take advantage of seasonal changes to ensure proper flowering and harvest times. With photoperiod seeds, you have the flexibility to adapt to your specific growing conditions and maximize your crop's potential.
Gelato Seeds Germination Guide
Moisten a paper towel with purified water.
Place the moist paper towel on a plate.
Space the Gelato feminized seeds on the paper towel with an inch of space between each seed.
Cover the seeds with another moist paper towel.
Drain excess water by tilting the plate.
Keep the plate in a dark, warm spot (around 75°F).
Check daily to ensure the towels remain moist.
Plant the seeds when taproots appear.
How to Cultivate Gelato
Gelato marijuana plants are relatively easy to grow and maintain compared to many other strains. Here are some general tips for cultivating Gelato:
Prune dead and dying leaves while avoiding excessive trimming.
Maintain indoor climates at around 70–80°F.
Keep the relative humidity at 55–60% to prevent mold development.
Monitor pH levels and provide balanced nutrients to prevent deficiencies or nutrient blocks.
Water only when the growing medium has dried out to avoid overwatering.
Harvest Gelato plants at the end of their 10th flowering week to preserve flavor and potency.
Gelato Growing Difficulty
The Gelato cannabis strain has a moderate growing difficulty level, making it suitable for both beginners and experienced growers. With proper care and attention, these plants will reward you with bountiful harvests of flavorful buds. Whether you choose to grow indoors or outdoors, Gelato is known for its adaptability and resilience.
Flowering Time of Gelato
The plants grown from feminized Gelato seeds have a flowering period of 8–10 weeks. Indoor growers can manipulate their light cycles to initiate flowering after the vegetative stage. Outdoor growers can expect to harvest their Gelato plants in late October. With their medium height of around 3 feet, Gelato plants can fit into standard grow tents or small grow rooms.
Average Height of Gelato
Gelato marijuana plants reach a height of approximately 3 feet, making them suitable for various growing setups. Their dense foliage and thick limbs provide ample support for the weight of the buds, reducing the need for additional support structures. Whether you're growing indoors or outdoors, Gelato won't take up much vertical space.
Gelato Crop Yield
When grown under optimal conditions, Gelato feminized seeds can yield impressive results. Outdoor growers can expect up to 21 ounces of juicy buds per plant, while indoor growers can achieve yields of 14–17 ounces per square meter. To increase yield, some cultivators practice advanced topping methods to promote lateral branching and multiple main colas.
Quality of Gelato Buds
Gelato buds are a sight to behold. With their swirl of light and dark green hues, combined with faint purple tints and a golden sheen of trichomes, Gelato plants are visually stunning. The buds emit exotic fruity scents with spicy undertones, creating a unique aroma that is reminiscent of an ice-cream shop. Gelato buds offer a deliciously smooth smoke, leaving you craving for more.
Dominant Terpenes in Gelato
Terpenes are aromatic compounds found in cannabis that contribute to its unique flavors and scents. Gelato Feminized Strain contains a variety of terpenes, including:
Valencene: Smells like oranges, herbs, or wood.
Alpha Terpineol: Can smell like pine trees, rosemary, or lilac.
Linalool: Has a floral, woody aroma with slightly spicy notes.
Caryophyllene: Has strong spicy notes often found in black pepper and cinnamon.
Smell and Taste of Gelato
As the name suggests, Gelato feminized seeds produce plants with aromas reminiscent of an ice-cream shop. These marijuana seeds develop into crops that carry multiple exotic fruity scents, with a hint of various spices. When you smoke Gelato buds, you'll experience a delectable combination of sweet and spicy flavors that will leave your taste buds wanting more.
The Effects of Gelato
Gelato cannabis offers a unique set of effects that are highly sought after by smokers worldwide. This strain provides an uplifting and long-lasting high that combines cerebral stimulation with deep physical relaxation. Many users report experiencing enhanced creativity and inspiration, making it perfect for artists and musicians. Gelato also induces the munchies, so be sure to have some snacks nearby.
Medical Uses for Gelato
The high THC levels and balanced effects of Gelato make it popular among medical cannabis users. Many consumers report relief from anxiety, depression, and stress when consuming Gelato. Additionally, Gelato's calming effects can aid in relaxation, making it a great choice for those with insomnia or muscle tension. Please seek professional medical advice before using cannabis for medicinal purposes.
Buy Gelato Cannabis Seeds Now in the USA
If you're looking to buy Gelato feminized cannabis seeds online in the USA, Indopedia Seed Bank has you covered. With our wide selection of high-quality seeds and fast US-based shipping, you can have your Gelato seeds delivered right to your doorstep. Order now and experience the amazing flavors, potent THC levels, and robust yields that Gelato feminized seeds have to offer. Don't miss out on this phenomenal strain - place your order today!
Customer Reviews
The best seeds I've ever bought! Grew into beautiful plants with huge, sticky buds. I'm incredibly satisfied.
Just harvested my first crop from these seeds. The yield was fantastic, and the buds are some of the best I've ever grown.
These seeds are a game-changer! High yields, potent buds, and an aroma that fills the room. My friends are begging for more.
Strain Data Table
| Attribute | Data |
| --- | --- |
| CBD Content | 0.6 percent |
| Climate Zones | Continental, Mediterranean, Sunny, Temperate |
| Difficulty | Intermediate |
| Dominant Terpenes | Myrcene |
| Effects | Creative, Euphoric, Relaxed, Sedative |
| Flavors | Blueberry, Citrus, Orange, Sweet, Woody |
| Flowering Time | 8–10 weeks |
| Flowering Type | Photoperiod |
| Genetics | Sunset Sherbet x Thin Mint Girl Scout Cookies |
| Grows Best | Greenhouse, Indoor, Outdoor |
| Harvest Month | October |
| Indica / Sativa | Mostly Indica |
| Indoor Plant Height | 11–15 inches |
| Indoor Yield | 18–21 oz/m2 |
| Moods | Relaxed |
| Outdoor Plant Height | 11–15 inches |
| Outdoor Yield | 14–21 oz/plant |
| Seed Sex | Feminized |
| Symptoms | Anxiety, Arthritis, Depression, Insomnia, Migranes, Stress |
| THC Content | 22 percent |