G13 Feminized Cannabis Seeds
Buy the exquisite G13 Feminized Cannabis Seeds for sale online in the USA. These upscale cannabis seeds are ready for immediate delivery to all states within the country.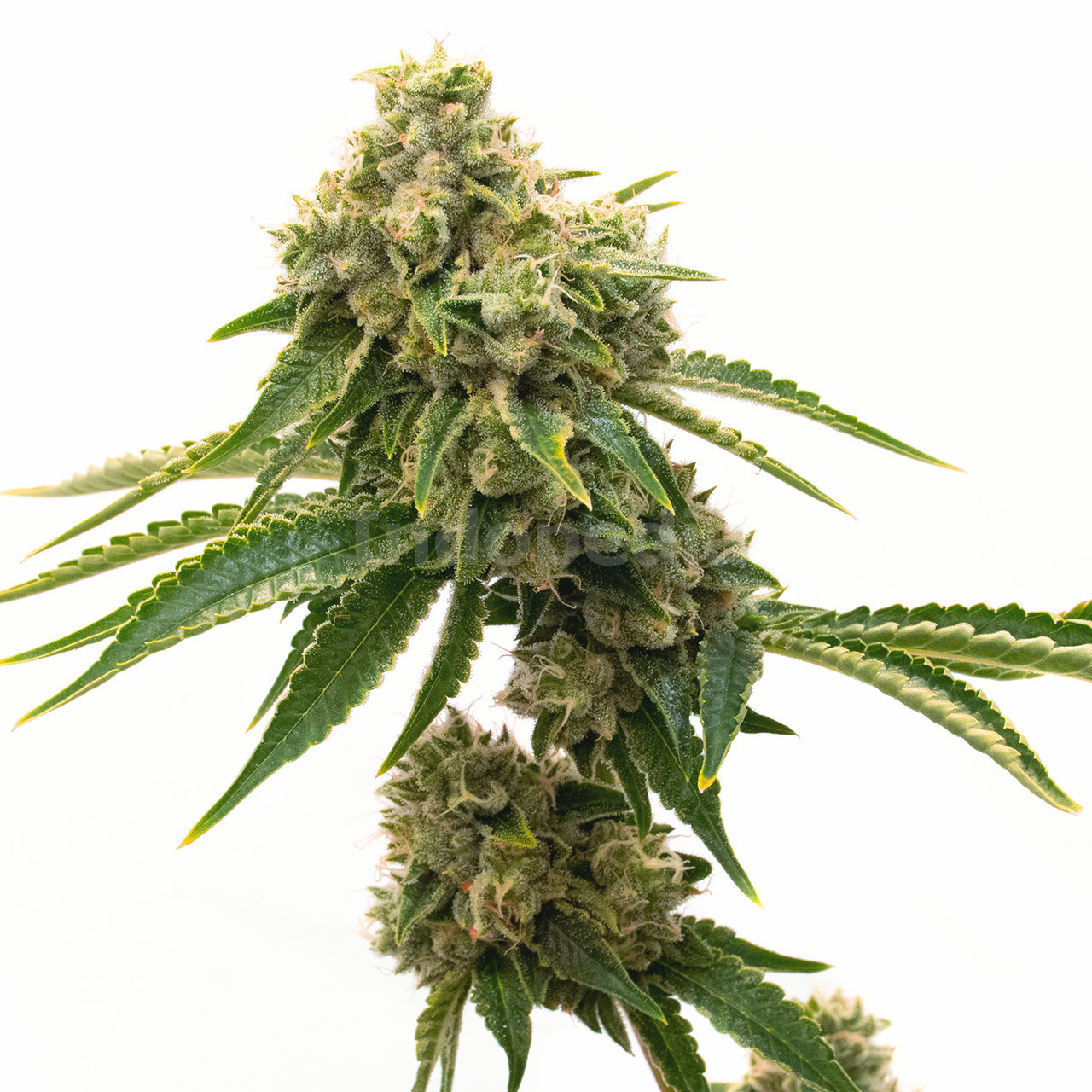 Price Per Seed:
$
9.25
Introduction to G13 Feminized Cannabis Seeds
Looking to buy G13 feminized cannabis seeds in the USA? Look no further! Indopedia seed bank online shop has the best selection of G13 feminized seeds for sale. With our fast and reliable US-based shipping, discreet packaging, and a wide range of payment options, purchasing your G13 feminized seeds has never been easier.
Fast US-Based Shipping
When you order your G13 feminized cannabis seeds from Indopedia, you can expect fast and reliable shipping to all fifty states. We understand the importance of discreet packaging, so you can rest assured that your package will arrive safely and without any indication of its contents. Plus, we offer free shipping on orders over $99, making it even more convenient to get your hands on these incredible seeds.
Key Characteristics of G13
Potent indica-dominant hybrid
Visually appealing and easy-growing
Average THC content of about 24%
Cerebral and calming effects
Aromas of dank earthiness with hints of berry
Pine-like flavor with traces of mint and sour fruitGenetics and Origins of G13
G13 feminized cannabis seeds have a mysterious history that adds intrigue to this already prized strain. While there are urban legends surrounding its origins, what we do know is that it is an exceptionally potent indica-dominant hybrid. Its exact genetics and origins may remain classified, but what is certain is that it has become a cornerstone in the marijuana industry for its extraordinary effects.
Feminized Seed Advantages
If you're new to growing cannabis, feminized seeds are the way to go. These seeds are specially bred to produce only female plants, which means you won't have to worry about dealing with any male plants that can ruin your crop. With feminized G13 seeds, you can maximize your harvest and focus on growing high-quality buds.
Benefits of Photoperiod Seeds
Growing G13 feminized seeds indoors or outdoors? Photoperiod seeds are perfect for both types of growers. These seeds require a specific light cycle to transition from the vegetative stage to the flowering stage. Indoor growers can control the light cycle with ease, while outdoor growers can take advantage of the natural seasonal changes.
G13 Seeds Germination Guide
Collect bottled or purified water, paper towels, tweezers, two dinner plates, and your G13 feminized seeds.
Moisten two paper towels, being careful not to soak them.
Cover one of the dinner plates with a wet paper towel.
Place your G13 feminized seeds on top, approximately an inch apart.
Cover the seeds with the second paper towel and add water if necessary.
Lift moistened paper towels and seeds and remove any excess water.
Place the second dinner plate upside down over the paper towels.
Store the plates in a dark, warm place for one to five days.
Check periodically to ensure they don't dry out. Once taproots have developed, transplant them into your chosen medium.
How to Cultivate G13
Growing G13 feminized seeds is a breeze, even for beginners. These plants are resilient against pests, mold, and disease, making them easy to manage. Whether you choose to grow indoors or outdoors, G13 feminized seeds will thrive as long as they have the right conditions. Provide them with ample space, proper lighting, and proper nutrients to ensure a bountiful harvest.
G13 Growing Difficulty
G13 feminized seeds are perfect for all levels of growers, including beginners. With their natural resilience and ease of growth, these plants practically take care of themselves. Inclusive to all growers, the G13 strain is a practically effortless marijuana growing experience.
Flowering Time of G13
The flowering time of G13 feminized cannabis seeds is around ten to twelve weeks. Indoor growers can expect a rewarding harvest after this period, while outdoor growers can harvest in late October to mid-November.
Average Height of G13
Cannabis plants grown from feminized G13 seeds typically reach a height of about three feet when fully developed. This makes them suitable for both indoor and outdoor cultivation, as they are easy to manage and conceal if necessary.
G13 Crop Yield
G13 feminized marijuana seeds have an excellent yield potential. Indoor growers can expect a harvest of 15.87 to 19.40 oz./m² after ten to eleven weeks of flowering. Outdoor growers in regions with a Mediterranean-type climate can enjoy yields as high as 35.27 oz./plant by the end of October to mid-November.
Quality of G13 Buds
The buds produced by G13 feminized cannabis seeds are dense, pungent, and high in potency. Light green in color with striking orange pistils, these buds are visually appealing and shimmer with quality. Whether you're a connoisseur or a veteran smoker, the sweet and sour profile of G13 buds signifies the definition of dank.
Dominant Terpenes in G13
Terpenes are aromatic compounds found in cannabis that contribute to its flavor and effects. The dominant terpenes in G13 include alpha-pinene, linalool, valencene, and myrcene. These terpenes give G13 its unique scent profile, combining dank earthiness with hints of berry.
Smell and Taste of G13
The weed grown from G13 feminized seeds has a distinct aroma and flavor. The scent is dank and earthy with hints of skunk and berry. When smoked or vaped, G13 delivers a woody, pine-like flavor on the inhale, followed by traces of mint and sour fruit on the exhale.
The Effects of G13
G13 marijuana produces a well-balanced high that affects both the mind and body. It starts with an immediate euphoric boost, uplifting the mood and banishing negativity. This initial cerebral rush is followed by a calming and sedating effect on the body, inducing relaxation and potentially couch-lock. G13 is best enjoyed during leisure time or before bed.
Medical Uses for G13
G13 cannabis has been reported to provide relief for various medical conditions. Users have found it helpful for alleviating stress, depression, anxiety, chronic pain, insomnia, poor appetite, migraines, headaches, fibromyalgia, multiple sclerosis, muscle spasms, arthritis, and nausea. However, caution should be exercised to avoid overuse and potential side effects.
Buy G13 Cannabis Seeds Now in the USA
Don't miss out on the opportunity to grow your own G13 cannabis plants. Buy your G13 feminized cannabis seeds now from Indopedia seed bank online shop and experience the incredible effects and high-quality buds. Our fast US-based shipping ensures that you'll receive your order in no time, discreetly packaged and ready for cultivation. Order your G13 feminized seeds today and start your cannabis growing journey!
Customer Reviews
High-quality seeds! The final product is fragrant, potent, and effective. Will buy again!
From germination to harvest, these seeds delivered all they promised and more. Amazing taste, intense aroma, and a pleasant, lasting high.
Wow, these seeds are the bomb! Super fast germination and vigorous growth—my garden is thriving thanks to these beauties.
Strain Data Table
| Attribute | Data |
| --- | --- |
| CBD Content | 0.7 percent |
| Climate Zones | Continental, Mediterranean, Sunny, Temperate |
| Difficulty | Intermediate |
| Dominant Terpenes | Humulene |
| Effects | Euphoric, Happy, Hungry, Relaxed, Sedative, Sleepy, Uplifted |
| Flavors | Berry, Earthy, Pine, Pungent, Sweet, Woody |
| Flowering Time | 10–12 weeks |
| Flowering Type | Photoperiod |
| Genetics | Unknown |
| Grows Best | Greenhouse, Indoor, Outdoor |
| Harvest Month | November |
| Indica / Sativa | Mostly Indica |
| Indoor Plant Height | 14–17 inches |
| Indoor Yield | 21 oz/m2 |
| Moods | Relaxed, Uplift |
| Outdoor Plant Height | 14–17 inches |
| Outdoor Yield | 35 oz/plant |
| Seed Sex | Feminized |
| Symptoms | Anxiety, Arthritis, Depression, Insomnia, Migranes, Stress |
| THC Content | 24 percent |