Fruit Autoflower Cannabis Seeds
Obtain the exclusive Fruit Autoflower Cannabis Seeds for sale online in the USA. These top-quality cannabis seeds are readily available and dispatched swiftly to all areas nationwide.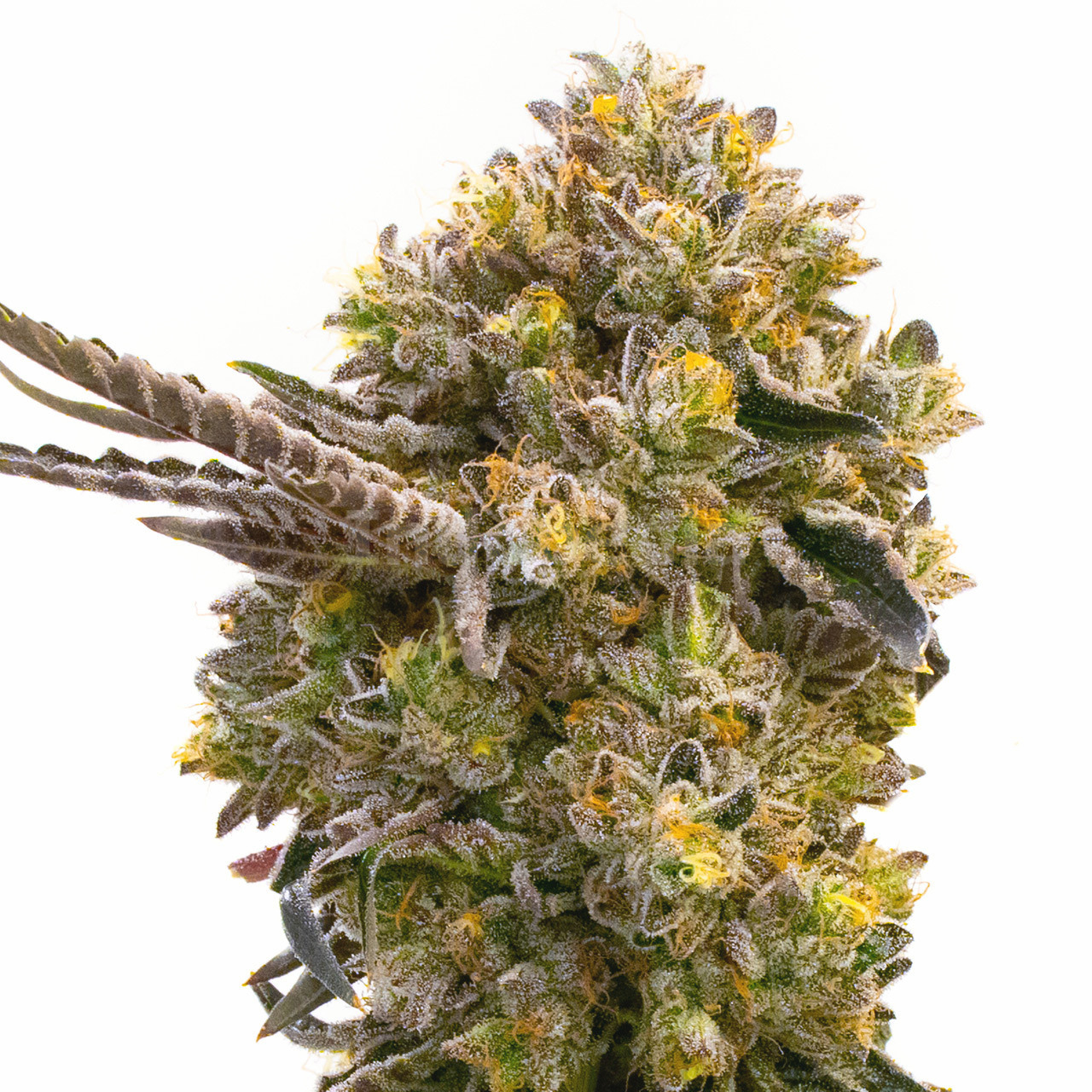 Price Per Seed:
$
9.25
Categories: Autoflower, Indica
Introduction to Fruit Autoflower Cannabis Seeds
Looking to buy Fruit Autoflower cannabis seeds online in the USA? Look no further! Indopedia's seed bank offers a wide selection of high-quality cannabis seeds, including the popular Fruit Autoflower strain. With fast US-based shipping, discreet packaging, and a variety of payment options, purchasing your Fruit Autoflower seeds has never been easier.
Fast US-Based Shipping
At Indopedia, we understand that quick and reliable shipping is essential when purchasing cannabis seeds. That's why we offer fast shipping to all fifty states, ensuring that your order arrives promptly and securely. Our discreet packaging guarantees privacy, and shipping is free for orders over $99. Say goodbye to long wait times and international shipping concerns—order your Fruit Autoflower marijuana seeds from our US-based seed bank today.
Key Characteristics of Fruit Autoflower
Fast-growing and sturdy plants
Irresistibly sweet flavor and aroma
Indica-dominant hybrid with a relaxing body high
Moderate THC levels for a satisfying experience
Suitable for beginners and medicinal users seeking pain relief
Genetics and Origins of Fruit Autoflower
The Fruit Autoflower weed strain is the result of crossing Lowryder #1 with Dinafem #1 and Grapefruit varieties. This combination creates a unique blend of genetics that results in the fast flowering time and fruity flavors of the Fruit Autoflower strain.
Feminized Seed Advantages
Fruit Autoflower cannabis seeds are feminized, meaning they will produce only female plants. This eliminates the need for growers to identify and remove male plants, saving time and maximizing yield potential. With feminized seeds, you can focus on growing robust, resinous buds without worrying about pollination.
Benefits of Autoflowering Seeds
Autoflowering seeds, like Fruit Autoflower, offer several advantages for both indoor and outdoor growers. These seeds automatically transition from the vegetative stage to the flowering stage without the need for light cycle management. This makes them ideal for beginners and growers with limited space or time. Additionally, autoflowering seeds allow for multiple harvests per year, as they can be grown year-round regardless of the season.
Fruit Autoflower Seeds Germination Guide
Moisten paper towels with water.
Place Fruit Autoflower seeds on the moistened towel, leaving space between each seed.
Cover with another moist towel and spray with water to keep it moist.
Check daily and ensure the towels do not dry out.
Once taproots appear, plant the germinated seeds into your chosen growing medium.
How to Cultivate Fruit Autoflower
Cultivating Fruit Autoflower seeds is relatively easy, but some knowledge is required to maximize growth and yield. Provide sufficient light coverage, whether using grow lights indoors or utilizing natural sunlight outdoors. Proper nutrient management is essential, especially in soil-based growing systems. Pruning and training techniques can be employed to expose lower flower sites to light and increase yield potential.
Fruit Autoflower Growing Difficulty
Fruit Autoflower is considered an intermediate-level strain to grow. While it is not as forgiving as some beginner-friendly strains, growers with basic knowledge and experience should have no trouble cultivating these plants successfully. Follow the recommended cultivation guidelines for your cannabis grow op to ensure optimal growth and a bountiful harvest.
Flowering Time of Fruit Autoflower
After just five to six weeks of flowering, your Fruit Autoflower marijuana plants will be ready to harvest. This swift flowering time allows for multiple harvests per year, making Fruit Autoflower an excellent choice for growers looking to maximize their yield potential. Indoor growers can expect a moderate yield of approximately 3.5 oz/m², while outdoor growers can harvest up to 5.5 oz per plant.
Average Height of Fruit Autoflower
Fruit Autoflower weed plants reach a height of around 3.5 feet, making them suitable for indoor and outdoor cultivation. Their compact, bushy growth habit requires little vertical space, making them an excellent choice for growers with limited room. If needed, height management techniques such as pruning or low-stress training can be employed to control plant height and maximize yield potential.
Fruit Autoflower Crop Yield
Indoor growers can expect a moderate yield of approximately 3.5 oz/m² from Fruit Autoflower plants. Outdoor growers, especially those who start their plants indoors or in a greenhouse, can achieve even higher yields. Expect to harvest up to 5.5 oz of sweet, relaxing weed from each Fruit Autoflower plant. The rapid turnaround time of these auto seeds allows for multiple harvests throughout the year.
Quality of Fruit Autoflower Buds
The buds produced by Fruit Autoflower are dense and resinous, boasting a sugary-sweet berry flavor and aroma. The strain's indica-dominant genetics provide a deeply relaxing body high, complemented by a mellow but upbeat sense of euphoria. With moderately low THC levels, Fruit Autoflower is perfect for beginners or medicinal users seeking pain relief without overwhelming psychoactive effects.
Dominant Terpenes in Fruit Autoflower
Terpenes are aromatic compounds found in cannabis that contribute to its unique flavors and aromas. Fruit Autoflower contains dominant terpenes such as beta-caryophyllene, limonene, d-limonene, alpha-pinene, and beta-pinene. These terpenes give Fruit Autoflower its sweet, tropical, and fruity scent, enhancing the overall sensory experience.
Smell and Taste of Fruit Autoflower
The aroma of Fruit Autoflower cannabis is sweet and seductive, with hints of honey and berries. As the resin-frosted buds mature, the scent intensifies, filling the air with a delightful summery fragrance. When smoked, Fruit Autoflower delivers a smooth, sweet smoke with distinct berry flavors and delicate floral notes. The straightforward sugar-sweet berry taste of Fruit Autoflower is a delight for the senses.
The Effects of Fruit Autoflower
Fruit Autoflower marijuana provides a relaxing body high combined with a gentle uplifting cerebral boost. It offers a mellow, floaty effect that complements its physically relaxing qualities. Users will feel at ease, with tensions melting away as they decompress and unwind. Fruit Autoflower's calming effects linger for several hours, making it perfect for a lazy evening or nighttime smoke.
Medical Uses for Fruit Autoflower
Fruit Autoflower's moderate THC levels and high CBD content make it an excellent choice for medicinal users. It can offer relief from pain, tension, migraines, anxiety, and stress. The strain's calming qualities make it particularly useful for those seeking pain relief without overwhelming psychoactive effects. Additionally, Fruit Autoflower can aid in promoting sleep for individuals struggling with insomnia.
Buy Fruit Autoflower Cannabis Seeds Now in the USA
Ready to experience the delightful flavors and soothing effects of Fruit Autoflower weed? Purchase your Fruit Autoflower cannabis seeds now from Indopedia's US-based seed bank. With our fast shipping, discreet packaging, and exceptional customer support, you'll have your high-quality seeds in no time. Don't miss out on this opportunity to cultivate your own supply of irresistible sweet cannabis—order your Fruit Autoflower seeds today!
Customer Reviews
Amazing genetics! Extremely healthy plants with great yield. The flavor profile is sweet and enjoyable.
Really pleased with these seeds. Strong, healthy plants with a high yield. The buds have a delicious, unique flavor.
I'm blown away by these seeds, no lie. The plants flourished in my grow room, and the buds are so sticky, they practically glue my fingers together. Pure bliss!
Strain Data Table
| Attribute | Data |
| --- | --- |
| CBD Content | 8 percent |
| Climate Zones | Continental, Mediterranean, Sunny, Temperate |
| Difficulty | Beginner |
| Dominant Terpenes | Limonene |
| Effects | Creative, Euphoric, Relaxed, Uplifted |
| Flavors | Fruity, Berry, Honey, Sweet |
| Flowering Time | 6–8 weeks |
| Flowering Type | Autoflowering |
| Genetics | Grapefruit x Lowryder #1 x Dinafem #1 |
| Grows Best | Greenhouse, Indoor, Outdoor |
| Harvest Month | All Year |
| Indica / Sativa | Mostly Indica |
| Indoor Plant Height | 15 inches |
| Indoor Yield | 2–4 oz/m2 |
| Moods | Relaxed, Uplift |
| Outdoor Plant Height | 15 inches |
| Outdoor Yield | 4–5 oz/plant |
| Seed Sex | Feminized |
| Symptoms | Anxiety, Depression, Insomnia, Stress |
| THC Content | 10 percent |