Fire OG Feminized Cannabis Seeds
Order the remarkable Fire OG Feminized Cannabis Seeds online in the USA. These superior marijuana seeds are in store and set for rapid dispatch to all parts of the nation.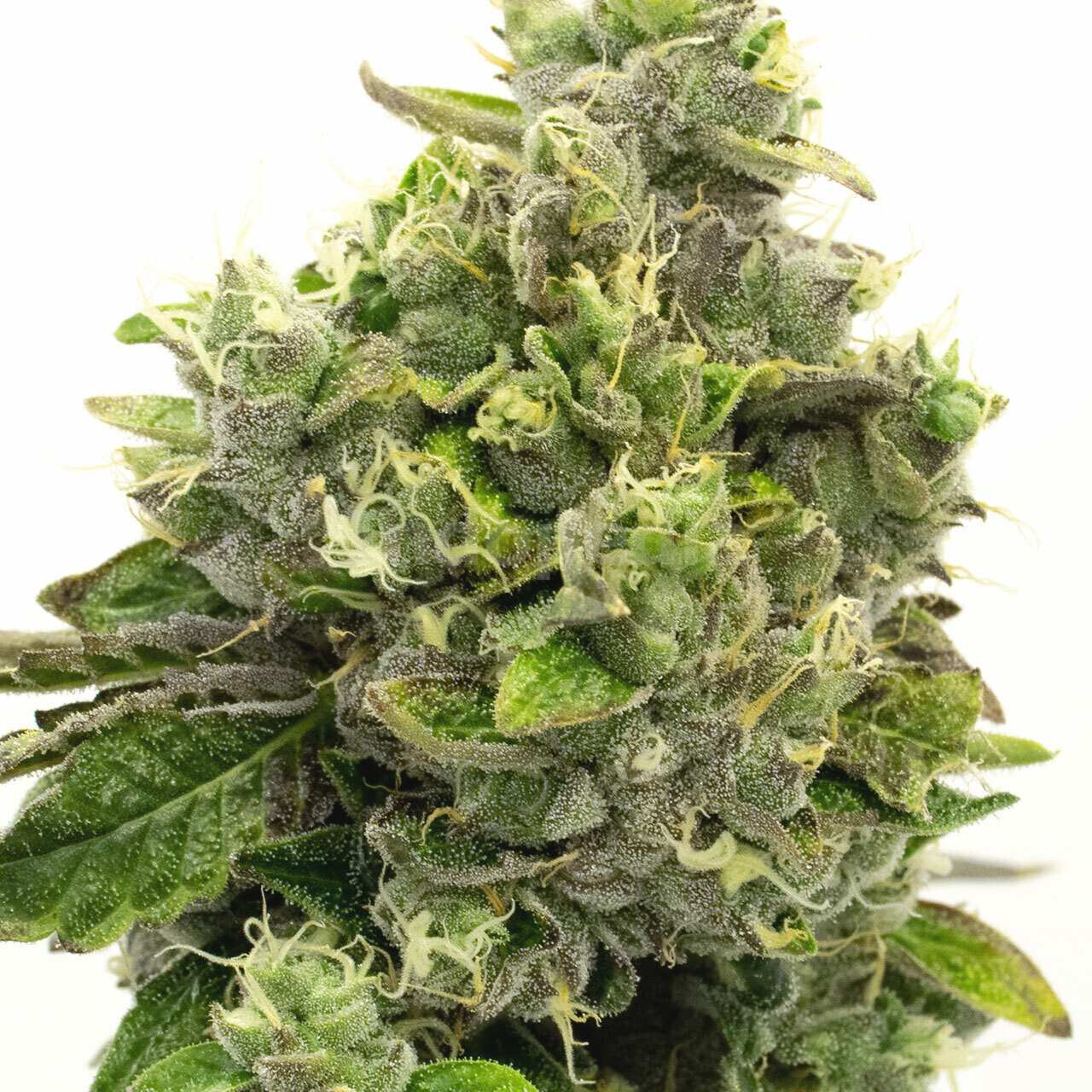 Price Per Seed:
$
9.25
Introduction to Fire OG Feminized Cannabis Seeds
If you're looking to buy premium Fire OG feminized cannabis seeds online in the USA, look no further. Indopedia seed bank offers high-quality Fire OG feminized seeds that are sure to impress even the most seasoned cannabis connoisseur. With fast US-based shipping, discreet packaging, and a wide selection of top-notch strains, Indopedia is your go-to source for all your cannabis seed needs.
Fast US-Based Shipping
At Indopedia, we understand the importance of timely shipping when it comes to delivering your cannabis seeds. That's why we offer fast US-based shipping to all fifty states. Our discreet packaging ensures that your order arrives safely and securely, without any indication of its contents. Plus, we offer free shipping on orders over $99, so you can stock up on all your favorite strains without breaking the bank.
Key Characteristics of Fire OG
Potent THC-heavy hybrid strain
Balanced head and body high
Indica-dominant with long-lasting body effects
Relaxing and mood-lifting properties
Visually stunning buds with vivid red-orange hairs
Genetics and Origins of Fire OG
The Fire OG cannabis strain is a potent cross between OG Kush and the San Fernando Valley OG Kush phenotype 3 (SFV OG F3). This clone-only strain has been highly regarded for its exceptional potency and unique effects. It is believed to have originated in the San Fernando Valley in the early 90s.
Feminized Seed Advantages
Feminized Fire OG cannabis seeds guarantee that you will grow bud-producing female plants. This means you don't have to worry about wasting time and resources on male plants. Female plants are the ones that produce the resinous buds that cannabis enthusiasts crave. With feminized seeds, you can maximize your yield and ensure that every plant in your garden is productive.
Benefits of Photoperiod Seeds
Fire OG feminized seeds are photoperiod plants, meaning they require a specific light cycle to initiate flowering. This makes them ideal for indoor and outdoor growers who want to have control over when their plants start to flower. By adjusting the light cycle, you can determine exactly when your Fire OG plants will enter the flowering stage, allowing you to plan your harvest accordingly.
Fire OG Seeds Germination Guide
Germinating your Fire OG feminized seeds is easy with our simple guide:
Soak two paper towels in water and place them on separate plates.
Place the seeds one inch apart on one of the wet paper towels.
Cover the seeds with the second wet paper towel and place another plate on top to create a dome effect.
Keep the plates in a warm place (70–90°F) and ensure that the paper towels remain moist.
Check regularly for germination, which usually occurs within 1 to 5 days.
Once germinated, carefully plant your Fire OG seeds in a clean and sterile environment.
How to Cultivate Fire OG
Cultivating Fire OG feminized seeds can be a rewarding experience, but it's important to note that this strain requires some experience and know-how. Here are some general tips for growing cannabis:
Choose a suitable growing medium, such as soil or hydroponics.
Provide your Fire OG plants with plenty of light during the vegetative stage.
Monitor temperature and humidity levels to create an optimal growing environment.
Train your plants using techniques like topping or low-stress training to maximize yield.
During the flowering stage, adjust the light cycle to 12 hours of darkness to induce bud development.
Harvest your Fire OG plants when the trichomes are mostly cloudy with a hint of amber.
Fire OG Growing Difficulty
Fire OG is considered to be a moderately difficult strain to grow, making it more suitable for experienced cultivators. However, with the right knowledge and attention to detail, even beginners can achieve success. The dense buds of Fire OG require careful monitoring of humidity levels to prevent mold and mildew. By providing optimal growing conditions and following best practices, you can cultivate high-quality Fire OG cannabis.
Flowering Time of Fire OG
When grown indoors, Fire OG feminized seeds have a flowering time of approximately 10-11 weeks. Outdoor harvest usually takes place in mid to late October. It's important to note that Fire OG plants tend to double in size during the flowering stage, so make sure you have enough space in your grow area. By allowing your plants to reach their full potential, you'll be rewarded with visually stunning and potent buds.
Average Height of Fire OG
Fire OG marijuana plants typically reach a height of 3.5-4 feet after flowering. This compact stature makes them suitable for both indoor and outdoor cultivation. However, it's important to manage the height of your plants if space is limited. Techniques such as topping or low-stress training can help control vertical growth and encourage lateral branching, resulting in a more productive harvest.
Fire OG Crop Yield
When grown indoors, Fire OG plants can yield up to 14 ounces per square meter. Outdoor plants have the potential to produce up to 15 ounces per plant. To maximize your crop yield, consider implementing advanced cultivation techniques such as the Screen of Green (ScrOG) or Sea of Green (SOG) methods. These techniques help optimize light exposure and promote bud development.
Quality of Fire OG Buds
Fire OG cannabis buds are known for their exceptional quality and potency. The squishy cured nuggets sparkle with vivid red-orange hairs, giving them a fiery appearance that justifies their name. This indica-dominant strain provides a long-lasting body high that is never a disappointment. With THC levels ranging from 20-25%, Fire OG is a top-shelf strain that is highly sought after by experienced consumers and cultivators.
Dominant Terpenes in Fire OG
Terpenes are aromatic compounds found in cannabis that contribute to its unique scent and flavor profile. The dominant terpenes in Fire OG cannabis include:
Limonene: Provides a distinct lemony aroma and flavor.
Myrcene: Contributes to the earthy and spicy notes.
Caryophyllene: Adds hints of pine and wood to the overall aroma.
Smell and Taste of Fire OG
Fire OG buds have a distinct lemony aroma that hits you as soon as you open the bag. There's also a gassy note, typical of most OG strains. This fragrance is complemented by hints of pine, oak wood, spice, and herbs, creating a delightful medley of aromas that entice the senses. When smoked, Fire OG weed releases a thick, fast-acting smoke with a citrusy and earthy flavor. You can also detect notes of wood and spices, making for a truly exotic-tasting experience.
The Effects of Fire OG
Fire OG is known for its potent effects that pack a punch. It starts with a balanced head and body high, providing an energizing rush followed by a relaxing body buzz. This strain is ideal for winding down after a long day and experiencing deep relaxation. Fire OG can help alleviate stress, depression, and anxiety while also stimulating creativity. However, be aware that the euphoric effects can be overwhelming for beginners, so it's best to start with small doses.
Medical Uses for Fire OG
Due to its indica-dominant nature and potent effects, Fire OG has several potential medical uses. It can help relieve pain, reduce inflammation, ease muscle tension, and promote relaxation. The uplifting and mood-enhancing properties of Fire OG make it beneficial for individuals dealing with stress, depression, and anxiety. Additionally, this strain may increase appetite and combat insomnia by inducing sleep.
Buy Fire OG Feminized Cannabis Seeds Now in the USA
If you're ready to experience the exceptional quality and potency of Fire OG cannabis, place your order now at Indopedia seed bank. We offer fast US-based shipping, discreet packaging, and a wide selection of premium strains. Don't miss out on the opportunity to grow your own top-shelf Fire OG weed at home. Order your Fire OG feminized seeds today and embark on an unforgettable cultivation journey.
Customer Reviews
The growth from these seeds is phenomenal! My entire crop was rich with trichomes and the scent is intoxicating.
This was my first time growing cannabis and these seeds made it easy. They grew well and the harvest was very satisfying.
Wow, just wow! These seeds are the bomb! The plants grew beautifully, and the high is absolutely euphoric. A must-try for any cannabis enthusiast!
Strain Data Table
| Attribute | Data |
| --- | --- |
| CBD Content | 0.4 percent |
| Climate Zones | Continental, Mediterranean, Sunny, Temperate |
| Difficulty | Intermediate |
| Dominant Terpenes | Humulene |
| Effects | Creative, Energetic, Focused, Relaxed, Sleepy |
| Flavors | Earthy, Herbal, Pine, Pungent, Spicy, Sweet, Woody |
| Flowering Time | 8–10 weeks |
| Flowering Type | Photoperiod |
| Genetics | OG Kush x San Fernando Valley OG Kush |
| Grows Best | Greenhouse, Indoor, Outdoor |
| Harvest Month | October |
| Indica / Sativa | Mostly Indica |
| Indoor Plant Height | 11–15 inches |
| Indoor Yield | 18 oz/m2 |
| Moods | Focus, Recharged, Relaxed |
| Outdoor Plant Height | 11–15 inches |
| Outdoor Yield | 21 oz/plant |
| Seed Sex | Feminized |
| Symptoms | Anxiety, Arthritis, Depression, Fatigue, Inflammation, Insomnia, Migranes, Stress |
| THC Content | 23 percent |