Exodus Cheese Feminized Cannabis Seeds
Secure the unparalleled Exodus Cheese Feminized Cannabis Seeds for sale online in the USA. These high-ranking cannabis seeds are ready for immediate delivery to all corners of the USA.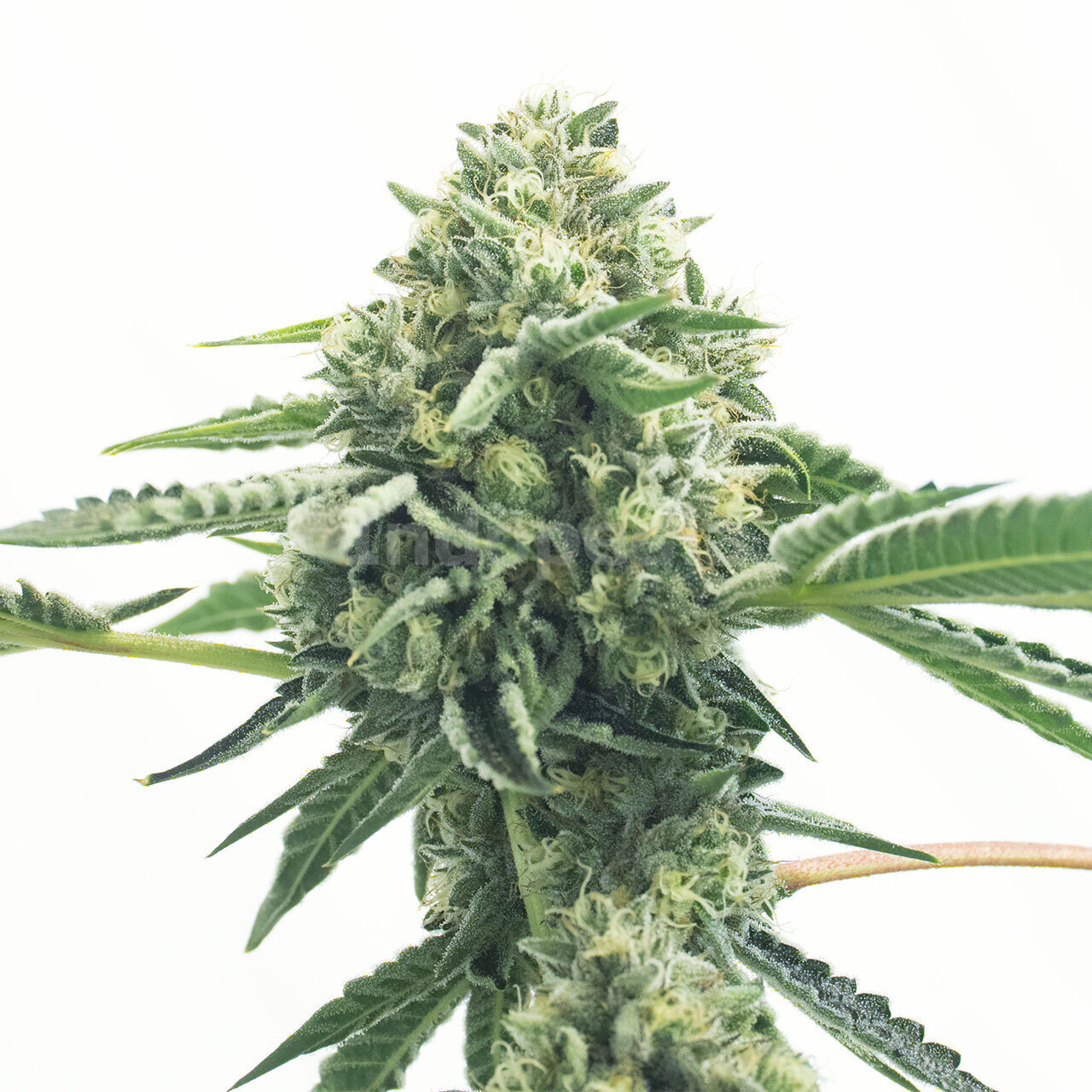 Price Per Seed:
$
9.58
Introduction to Exodus Cheese Feminized Cannabis Seeds
If you're looking to buy high-quality cannabis seeds online in the USA, look no further than our exclusive collection of Exodus Cheese feminized cannabis seeds. With its captivating cheddar flavor and potent effects, Exodus Cheese has become one of the most sought-after strains by cannabis enthusiasts. At Indopedia Seed Bank, we take pride in offering top-notch genetics that are sure to impress even the most discerning growers.
Fast US-Based Shipping
When you order Exodus Cheese feminized cannabis seeds from Indopedia Seed Bank, you can expect lightning-fast shipping to all fifty states. We understand the importance of timely delivery and ensure that your package will arrive at your doorstep without any delays or hassles. We also prioritize your privacy with our discreet packaging. Your order will be securely wrapped to protect your seeds during transit and maintain your confidentiality. Plus, we offer free shipping on orders over $99, so you can save even more when you stock up on your favorite cannabis seeds.
Key Characteristics of Exodus Cheese
Rapid flowering time
Generous yields
Vibrant green buds with orange hairs
Distinctive cheddar-like taste and smell with hints of sweet berries
Uplifting effects that promote happiness and motivation
Perfect strain for wake and bake sessions
Moderate THC levels (10-18%) and low CBD content (0.3%)
Genetics and Origins of Exodus Cheese
Exodus Cheese has a fascinating history that adds to its allure. Legend has it that a group of activists known as Exodus obtained a special Skunk #1 clone in the 90s. This phenotype was then crossed with another mysterious strain, resulting in the birth of Exodus Cheese. While the exact genetics remain a secret, many believe that Cheese, an iconic cultivar known for its potent THC levels and cheddar-like flavor, played a significant role in creating this extraordinary strain.
Feminized Seed Advantages
Feminized Exodus Cheese marijuana seeds offer several advantages for growers. Unlike regular seeds, feminized seeds guarantee that each plant will be female, eliminating the need to identify and remove male plants. This not only simplifies the growing process but also ensures maximum yields by focusing all your resources on bud production.
Benefits of Photoperiod Seeds
Photoperiod seeds, such as Exodus Cheese feminized cannabis seeds, require specific light cycles to transition from the vegetative stage to the flowering stage. This makes them suitable for both indoor and outdoor growers. Indoor growers can control the light exposure to their plants using artificial lighting systems, ensuring optimal conditions for growth and maximizing yields. Outdoor growers can take advantage of seasonal changes to trigger flowering naturally, resulting in robust plants with abundant buds.
Exodus Cheese Seeds Germination Guide
Fill a ceramic bowl with mineral or spring water.
Soak two sheets of paper towel in the bowl until completely wet.
Gently squeeze out excess water, ensuring the sheets remain moist.
Place one damp paper towel sheet on a clean dinner plate.
Using sterile tweezers, carefully place Exodus Cheese feminized seeds on the wet sheet.
Cover the seeds with the second moist paper towel sheet.
Invert another dinner plate over the seeds to block light exposure.
Store in a cool, dry cupboard for five days, checking regularly to ensure moisture levels are maintained.
Transfer germinated seeds to pots once they develop a quarter-inch white taproot.
How to Cultivate Exodus Cheese
Cultivating Exodus Cheese requires some basic knowledge of cannabis growing techniques. Ensure your plants receive ample sunlight or artificial lighting if grown indoors. Regular pruning and trimming of older leaves will improve airflow and prevent moisture-related issues. For indoor growers, the Sea of Green technique can significantly boost yields.
Exodus Cheese Growing Difficulty
Exodus Cheese feminized seeds are well-suited for growers of all skill levels. These resilient plants can withstand colder temperatures and harsh weather conditions, making them suitable for both indoor and outdoor cultivation. Whether you're a beginner or an experienced grower, you can expect satisfying results with Exodus Cheese.
Flowering Time of Exodus Cheese
Exodus Cheese marijuana plants have an average flowering time of 8-9 weeks. Indoor growers can achieve remarkable yields by maintaining temperatures between 68-78 degrees Fahrenheit and using 600W HPS bulbs. Outdoor growers in Mediterranean or temperate regions should start germinating in April and expect harvests of 27-28 oz/plant by October.
Average Height of Exodus Cheese
Exodus Cheese plants reach a compact height of up to three feet, making them suitable for small indoor spaces or discreet outdoor gardens. These plants display predominantly indica characteristics and do not require extensive training techniques. Regular pruning and maintenance will help manage their size and improve overall plant health.
Exodus Cheese Crop Yield
When grown indoors, Exodus Cheese feminized cannabis seeds can produce impressive yields of 22-28 oz/m². Outdoor growers can expect bountiful harvests of 27-28 oz/plant. To maximize yield, ensure your plants receive adequate nutrients, light, and water throughout their growth cycle.
Quality of Exodus Cheese Buds
Exodus Cheese buds are known for their exceptional quality and appearance. These vibrant green nuggets feature bright orange hairs woven through their tight structure. As harvest approaches, a fuzzy yellow trichome blanket develops, indicating the high resin content of the buds. When dried and cured, they emit a distinctive cheddar-like aroma with hints of sweet berries.
Dominant Terpenes in Exodus Cheese
Terpenes are aromatic compounds found in cannabis that contribute to its fragrance and potential therapeutic effects. Exodus Cheese cannabis is rich in terpinolene, which gives it its refreshing aroma reminiscent of nutmeg, apples, and lilacs. While more research is needed, terpinolene has shown potential antioxidant and antibacterial properties.
Smell and Taste of Exodus Cheese
Prepare your senses for an extraordinary culinary adventure when you experience the aroma and taste of Exodus Cheese buds. These sticky nuggets release an intense cheddar-like scent into the air, complemented by the earthy tang of its skunk lineage. When smoked, Exodus Cheese fills your mouth with creamy, cheesy flavors, leaving a sweet and subtle aftertaste of blueberries on your lips.
The Effects of Exodus Cheese
Smoking Exodus Cheese buds delivers an exhilarating experience that will uplift your mind and body. With balanced genetics, this strain provides a burst of energy and motivation while keeping your thoughts clear and focused. It's the perfect choice for starting your day with a confident step or tackling mentally challenging tasks. Exodus Cheese also possesses therapeutic benefits, offering relief from pain, migraines, and stress. Its uplifting effects can enhance mood and promote a sense of happiness and well-being. However, it's important to consume responsibly to avoid feeling overstimulated or anxious.
Medical Uses for Exodus Cheese
Exodus Cheese has various medical applications due to its potential pain-relieving properties. Many patients find relief from conditions such as arthritis and muscle spasms when using these buds. Additionally, Exodus Cheese's mood-boosting effects can assist in reducing stress and combating migraines. Please note that this information is not medical advice, and it's crucial to consult with a healthcare professional before using cannabis for medicinal purposes.
Buy Exodus Cheese Cannabis Seeds Now in the USA
If you're ready to experience the captivating allure of Exodus Cheese cannabis, look no further than Indopedia Seed Bank. Our premium selection of top-quality cannabis seeds is available for purchase online in the USA. Order your Exodus Cheese seeds now to enjoy fast shipping, discreet packaging, and exceptional customer service. Don't miss out on this extraordinary strain that offers incredible yields, delightful flavors, and uplifting effects. Buy Exodus Cheese feminized cannabis seeds today and elevate your growing experience!
Customer Reviews
The final product from these seeds is delightful. Smooth, flavorful smoke that hits just right.
Was skeptical at first but the quality of these seeds blew me away. Beautiful, vigorous plants and a high-quality end product.
These seeds are a game-changer, man! The plants grew like monsters, and the buds are coated in trichomes. I'm in cannabis heaven!
Strain Data Table
| Attribute | Data |
| --- | --- |
| CBD Content | 0.3 percent |
| Climate Zones | Continental, Mediterranean, Sunny, Temperate |
| Difficulty | Intermediate |
| Dominant Terpenes | Myrcene |
| Effects | Energetic, Euphoric, Happy, Uplifted |
| Flavors | Blue_Cheese, Blueberry, Sweet |
| Flowering Time | 6–8 weeks |
| Flowering Type | Photoperiod |
| Genetics | Skunk #1 |
| Grows Best | Greenhouse, Indoor, Outdoor |
| Harvest Month | October |
| Indica / Sativa | Hybrid |
| Indoor Plant Height | 9–14 inches |
| Indoor Yield | 21–28 oz/m2 |
| Moods | Efficient, Recharged, Relaxed, Uplift |
| Outdoor Plant Height | 9–14 inches |
| Outdoor Yield | 28 oz/plant |
| Seed Sex | Feminized |
| Symptoms | Anxiety, Arthritis, Depression, Fatigue, Migranes, Stress |
| THC Content | 18 percent |