Early Skunk Feminized Cannabis Seeds
Purchase the premier Early Skunk Feminized Cannabis Seeds online in the USA. These premium-grade marijuana seeds are in reserve and dispatched briskly to every state in the country.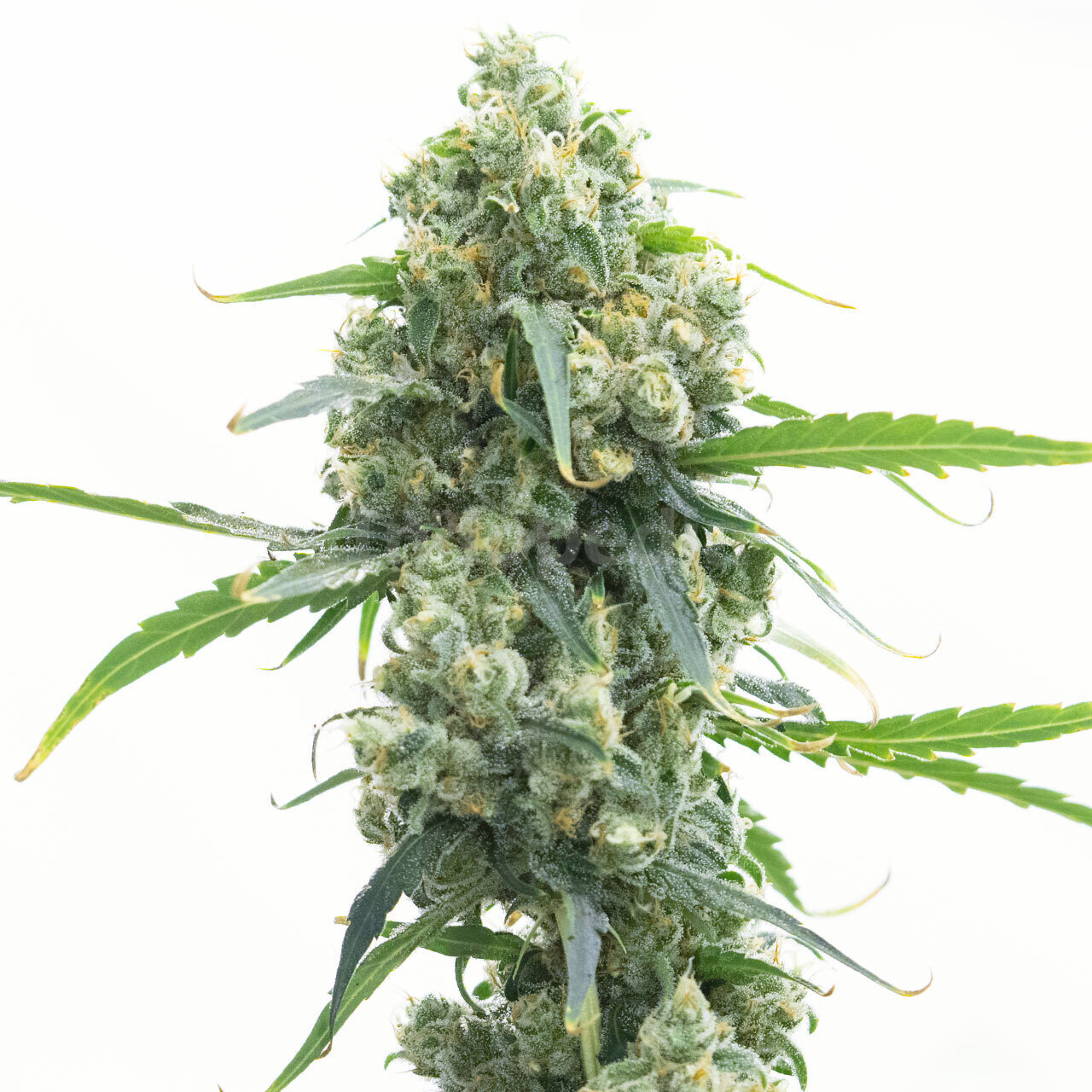 Price Per Seed:
$
8.25
Introduction to Early Skunk Feminized Cannabis Seeds
Looking to buy the best Early Skunk feminized cannabis seeds in the USA? Look no further! Indopedia's online seed bank has you covered. With fast, discreet shipping available to all fifty states, our high-quality seeds are the perfect choice for both beginner and experienced growers.
Fast US-Based Shipping
When you purchase Early Skunk feminized marijuana seeds from Indopedia, you can expect fast and reliable shipping right to your doorstep. We understand the importance of discreet packaging and offer free shipping on orders over $99. Don't wait - order your feminized Early Skunk cannabis seeds today!
Key Characteristics of Early Skunk
Indica-dominant hybrid
Powerful 15-22% THC content
Uplifting high that boosts creativity and inspiration
Distinct aroma with fuel, chemical, and skunky notes
Adorned with a thick layer of trichomes
Genetics and Origins of Early Skunk
Early Skunk feminized cannabis seeds are a combination of Early Pearl and Skunk #1, two legendary strains in their own right. The exact genetic history is shrouded in mystery, but these genetics contribute to the unique flavor, scent, and potency of this cultivar.
Feminized Seed Advantages
Feminized seeds are specially bred to produce only female plants. This eliminates the need to identify and remove male plants during the growing process, allowing growers to focus their time and resources on cultivating high-quality buds. With feminized Early Skunk seeds, you can maximize your yield and potency without any unwanted males.
Benefits of Photoperiod Seeds
Photoperiod seeds, like Early Skunk feminized cannabis seeds, require a specific light cycle to transition from the vegetative stage to the flowering stage. This makes them ideal for both indoor and outdoor growers who want to control when their plants start producing buds. By manipulating the light cycle, you can ensure optimal growth and harvest times for your Early Skunk plants.
Early Skunk Seeds Germination Guide
Prepare a clean germination area with proper lighting and temperature control.
Dampen a paper towel with distilled or neutral water, avoiding soaking it.
Place the seeds on one side of the damp paper towel, at least an inch apart.
Cover the seeds with another damp paper towel.
Keep the setup in a warm, dark environment for 1-5 days, maintaining a relative humidity of 50-60%.
Check on the seeds regularly and transfer them to another setup once seedlings sprout.
How to Cultivate Early Skunk
Cultivating Early Skunk feminized marijuana seeds is relatively simple, making it an excellent choice for anyone. The plants are known for their resilience and resistance to mold, mildew, and pests. Here are some general growing tips:
Choose nutrient-rich soil as your growing medium for optimal results.
Consider using pots with soil for indoor cultivation or grow in a controlled outdoor environment.
Apply training methods such as topping and Sea of Green (SOG) to manage plant height and maximize yields.
Prune regularly to remove yellow leaves and promote healthy growth.
Water frequently, ensuring the plants receive enough moisture while avoiding overwatering.
Maintain a dry, warm climate with temperatures between 70-80°F during the day and slightly cooler at night.
Early Skunk Growing Difficulty
The growing difficulty of Early Skunk feminized cannabis seeds is considered easy. While the plants are sturdy and resilient, they require some basic maintenance and attention to achieve optimal growth and yield. However, with the right techniques and care, even novice growers can successfully cultivate this strain.
Flowering Time of Early Skunk
The flowering stage of Early Skunk cannabis plants is typically lasts 8-9 weeks. If grown indoors, you can expect to transition from the vegetative stage to flowering by adjusting the light cycle. Outdoor growers can anticipate a harvest time around the last week of September. Remember to plan accordingly to maximize your yield and potency.
Average Height of Early Skunk
Early Skunk plants have a reputation for their impressive height, reaching up to 9 feet tall when grown outdoors. For indoor growers with limited space, it's important to apply height management techniques such as topping and training methods like Sea of Green. By controlling the plant's height, you can ensure a more manageable and efficient grow space.
Early Skunk Crop Yield
When it comes to yield, Early Skunk feminized cannabis seeds do not disappoint. Indoor growers can expect an abundant harvest of over 19 oz/m², while outdoor growers can easily achieve 21 oz per plant. To increase your yield further, consider implementing pruning techniques and providing proper feeding and watering throughout the plant's life cycle.
Quality of Early Skunk Buds
The buds produced by feminized Early Skunk seeds are visually striking, with a lighter shade of green and brownish hues. Each bud is covered in a thick layer of trichomes, giving it a shiny appearance under natural light. Once dried, the buds release a pungent aroma that quickly becomes unmistakably skunky. The unique terpene profile combines fuel, chemicals, earthiness, and hints of floral notes for a truly acquired taste.
Dominant Terpenes in Early Skunk
Terpenes are organic compounds responsible for the aroma and flavor of cannabis. In Early Skunk cannabis, the dominant terpenes are a combination of fuel, chemicals, earthiness, and skunky notes. These terpenes contribute to the unique scent and taste experience that Early Skunk is known for.
Smell and Taste of Early Skunk
The scent of Early Skunk buds is a distinct mix of fuel, chemicals, earthiness, and skunk. While this may not sound appealing at first, it quickly becomes an acquired taste that many cannabis enthusiasts come to love. Upon closer inspection, you may also detect faint natural hints like musky soil and floral notes. The taste experience is similar, with a dash of sweetness followed by earthy undertones that envelop your senses.
The Effects of Early Skunk
Early Skunk marijuana delivers a balanced high that starts with an uplifting and energizing buzz. Your creativity soars to new heights, opening the doors to new sources of inspiration. As the high progresses, a sense of relaxation washes over your body, leaving you feeling chilled for the rest of the evening. This strain is perfect for unwinding after a long day or sparking meaningful discussions with friends.
Medical Uses for Early Skunk
While Early Skunk is not specifically bred for medicinal purposes, users have reported its beneficial effects in mood stabilization and depression relief. The THC properties help balance serotonin levels, offering a positive impact on mood and overall well-being. However, it's essential to consume responsibly as overconsumption can lead to negative side effects such as paranoia or anxiety.
Buy Early Skunk Cannabis Seeds Now in the USA
Don't miss your chance to experience the wonders of Early Skunk cannabis. Indopedia is your trusted source for high-quality cannabis seeds, and we offer a wide range of payment options and discreet shipping. Order now to start your journey with Early Skunk and unlock the potential of this legendary strain.
Customer Reviews
This was my first time growing and it couldn't have been easier. Great for newbies. A+ quality seeds!
I had a 100% germination rate and the plants were all super healthy. The yield was way higher than I expected.
Fam, these seeds are top-notch! The genetics are on point, and the flavors are mind-blowing. My grow game has never been this strong!
Strain Data Table
| Attribute | Data |
| --- | --- |
| CBD Content | 0.4 percent |
| Climate Zones | Cold, Continental, Cool, Mediterranean, Sunny, Temperate |
| Difficulty | Beginner |
| Dominant Terpenes | Terpineol |
| Effects | Creative, Focused, Happy, Relaxed, Talkative |
| Flavors | Earthy, Flowery, Pungent, Sweet |
| Flowering Time | 8–10 weeks |
| Flowering Type | Photoperiod |
| Genetics | Skunk #1 x Early Pearl |
| Grows Best | Greenhouse, Indoor, Outdoor |
| Harvest Month | October |
| Indica / Sativa | Mostly Indica |
| Indoor Plant Height | 15–28 inches |
| Indoor Yield | 18 oz/m2 |
| Moods | Focus, Relaxed |
| Outdoor Plant Height | 26–42 inches |
| Outdoor Yield | 21 oz/plant |
| Seed Sex | Feminized |
| Symptoms | Anxiety, Arthritis, Depression, Inflammation, Insomnia, Migranes, Stress |
| THC Content | 19 percent |