Dolato Feminized Cannabis Seeds
Invest in the remarkable Dolato Feminized Cannabis Seeds for sale online in the USA. These high-grade marijuana seeds are in store and set for rapid shipment to all parts of the nation.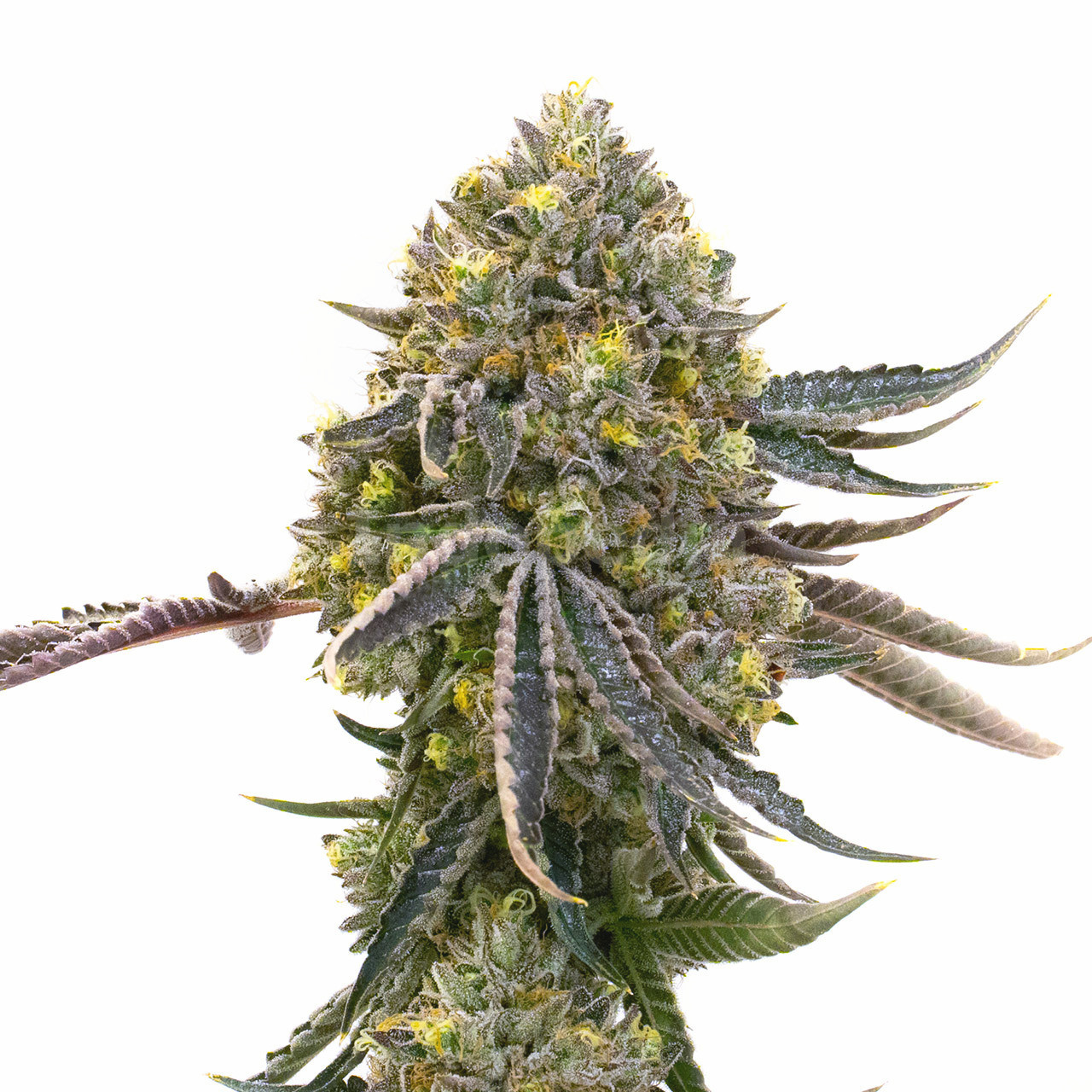 Price Per Seed:
$
9.58
Introduction to Dolato Feminized Cannabis Seeds
Looking to buy the best Dolato feminized cannabis seeds online in the USA? Look no further! Indopedia Seed Bank offers top-quality Dolato feminized seeds for sale, providing you with a fast and convenient way to start cultivating your own stash of this sought-after strain. With our wide selection, competitive prices, and reliable shipping, we are your go-to source for premium cannabis seeds.
Fast US-Based Shipping
When you purchase Dolato feminized seeds from Indopedia Seed Bank, you can expect fast and discreet shipping to all fifty states. We understand the importance of privacy, which is why we ensure that your order is packaged discreetly and delivered directly to your doorstep. Plus, we offer free shipping on orders over $99, making it even more convenient for you to get your hands on these high-quality seeds.
Key Characteristics of Dolato
Indica-dominant hybrid
High THC content (17-20%)
Delicious flavors: earthy, sweet, and bold
Mentally calming and physically relaxing high
Euphoric and soothing effects
Flowering time: 8-10 weeks
Moderate grow difficulty
Genetics and Origins of Dolato
Dolato feminized marijuana seeds are the result of crossing Gelato #41 and Do-Si-Dos strains. Gelato #41 brings its fresh, fruity flavors and deeply relaxing body high, while Do-Si-Dos contributes dense buds and high yields. The combination of these two popular strains creates a unique and highly desirable cannabis cultivar that is loved by enthusiasts worldwide.
Feminized Seed Advantages
Feminized seeds, like our Dolato feminized seeds, ensure that you will only grow bud-bearing female plants. This saves you time and resources by eliminating the need to identify and remove male plants, which do not produce the desired resinous buds. With feminized seeds, you can focus on caring for your plants and maximizing their growth potential.
Benefits of Photoperiod Seeds
Dolato feminized cannabis seeds are photoperiod seeds, meaning they require a specific light cycle to transition from the vegetative stage to the flowering stage. This makes them suitable for both indoor and outdoor growers, as you have control over the light cycle in an indoor setting and can time your outdoor grow to coincide with the natural seasonal changes. Photoperiod seeds offer flexibility and allow you to tailor your cultivation techniques to achieve optimal results.
Dolato Seeds Germination Guide
Wet two paper towels with bottled water.
Place the wet towels on a plate.
Arrange your Dolato feminized seeds on the wet towels.
Cover the seeds with another wet towel and sprinkle water on top.
Use a second plate as a lid to cover the seeds.
Store the plates in a dark and warm place.
Check on your seeds daily and keep them moist.
Once the seeds show white taproots, they are ready to be planted.
How to Cultivate Dolato
Cultivating Dolato feminized seeds requires attention to detail and proper care. Whether you choose to grow indoors or outdoors, provide your plants with a consistent temperature and humidity level. Prune the dense foliage regularly to maximize airflow and prevent mold. Indoor growers can use techniques like Sea of Green (SOG) or topping to enhance yields. Outdoor growers should aim for a warm, dry climate and protect their plants from excessive rain.
Dolato Growing Difficulty
While Dolato feminized seeds are not recommended for beginners, experienced growers can achieve impressive results with this strain. It is important to closely monitor nutrient levels, temperature, and humidity to ensure optimal growth. With proper care and attention, you can overcome the challenges and enjoy a bountiful harvest of high-quality Dolato marijuana buds.
Flowering Time of Dolato
After 8-10 weeks of flowering, your Dolato plants will be ready for harvest. During this time, the beautiful purple buds mature and develop their unique flavors and aromas. Keep in mind that as your plants enter the final two weeks of flowering, it is crucial to reduce humidity levels to prevent mold and ensure the best possible outcome.
Average Height of Dolato
Dolato feminized cannabis seeds produce medium-sized plants, reaching heights between 3-5 feet. This makes them suitable for various growing spaces, including indoor grow tents and outdoor gardens. If height management is a concern, techniques such as low-stress training (LST) or scrogging can help keep your plants compact and manageable.
Dolato Crop Yield
With proper care and cultivation techniques, Dolato feminized seeds can reward you with generous yields. Indoor growers can achieve up to 17.5 oz/m² of high-quality cannabis, while outdoor growers in favorable environments can harvest up to 25 oz per plant. To maximize your crop yield, ensure your plants receive adequate light, nutrients, and airflow throughout their growth cycle.
Quality of Dolato Buds
Dolato cannabis buds are visually appealing with deep purple coloration in cooler temperatures. The fragrance is subtle yet inviting, with sweet and floral notes dominating the bouquet. When smoked, Dolato delivers a smooth and flavorful experience with earthy sweetness and hints of fruit. The high THC content (17-20%) combined with the terpenes create a mentally calming and physically relaxing high.
Dominant Terpenes in Dolato
Terpenes are aromatic compounds found in cannabis plants that contribute to their distinctive smells and flavors. Dolato buds contain dominant terpenes such as Linalool, alpha pinene, limonene, menthol, and alpha humulene. These terpenes work synergistically with the high THC content to enhance the overall experience and provide unique sensory profiles.
Smell and Taste of Dolato
Dolato feminized seeds produce plants with a delightful aroma that combines gentle sweetness with floral undertones. When you break apart the buds, you'll be greeted with fresh flower scents along with earthy and fruity notes. Smoking Dolato buds delivers a smooth and enjoyable experience, with flavors mirroring the scent profile. Earthy sweetness and subtle floral hints mingle with sweet berry flavors on the palate.
The Effects of Dolato
Consuming Dolato cannabis induces a mentally calming and physically relaxing high. The euphoric effects uplift the mood, while the soothing sensations calm both mind and body. Dolato offers a pleasant cerebral buzz that enhances creativity and leaves you feeling agreeable and happy. Over time, the indica effects take over, providing deep relaxation that can lead to a peaceful sleep.
Medical Uses for Dolato
Dolato's soothing and relaxing effects make it an excellent choice for medicinal users. The uplifting cerebral high can help alleviate symptoms of anxiety, depression, and stress. The strain's physical effects may provide relief from chronic pain, tension, and insomnia. Additionally, Dolato has been reported to stimulate appetite, making it beneficial for those undergoing treatments that suppress hunger.
Buy Dolato Cannabis Seeds Now in the USA
Ready to experience the smooth and flavorful high of Dolato cannabis? Buy Dolato feminized seeds online from Indopedia Seed Bank today and start growing your own stash of this sensational strain. With our fast US-based shipping, discreet packaging, and competitive prices, we make it easy for you to get the best cannabis seeds delivered right to your door. Don't miss out on this top pick for fans of smooth, indica-leaning highs – order your Dolato cannabis feminized seeds now!
Customer Reviews
Shipped fast, germinated quickly, and grew into some of the best-looking plants in my garden.
The growth was sturdy and the flowering time was spot on as described. Truly impressive genetics! I'm stoked for the next grow.
These seeds be fire, bro! I popped them and they sprouted like magic. Can't wait to see what kind of dank buds they produce!
Strain Data Table
| Attribute | Data |
| --- | --- |
| CBD Content | 0.2 percent |
| Climate Zones | Continental, Mediterranean, Sunny, Temperate |
| Difficulty | Intermediate |
| Dominant Terpenes | Linalool |
| Effects | Calming, Creative, Euphoric, Happy, Hungry, Relaxed, Sedative, Sleepy, Uplifted |
| Flavors | Fruity, Earthy, Pungent, Sweet |
| Flowering Time | 8–10 weeks |
| Flowering Type | Photoperiod |
| Genetics | Gelato 41 x Do-Si-Dos |
| Grows Best | Greenhouse, Indoor, Outdoor |
| Harvest Month | October |
| Indica / Sativa | Mostly Indica |
| Indoor Plant Height | 15–23 inches |
| Indoor Yield | 18 oz/m2 |
| Moods | Relaxed, Uplift |
| Outdoor Plant Height | 15–23 inches |
| Outdoor Yield | 25 oz/plant |
| Seed Sex | Feminized |
| Symptoms | Anxiety, Arthritis, Depression, Inflammation, Insomnia, Migranes, Nausea, Stress |
| THC Content | 20 percent |