Do-Si-Dos Feminized Cannabis Seeds
Procure the excellent Do-Si-Dos Feminized Cannabis Seeds for sale online in the USA. These top-grade marijuana seeds are in hand and ship promptly to all corners of the country.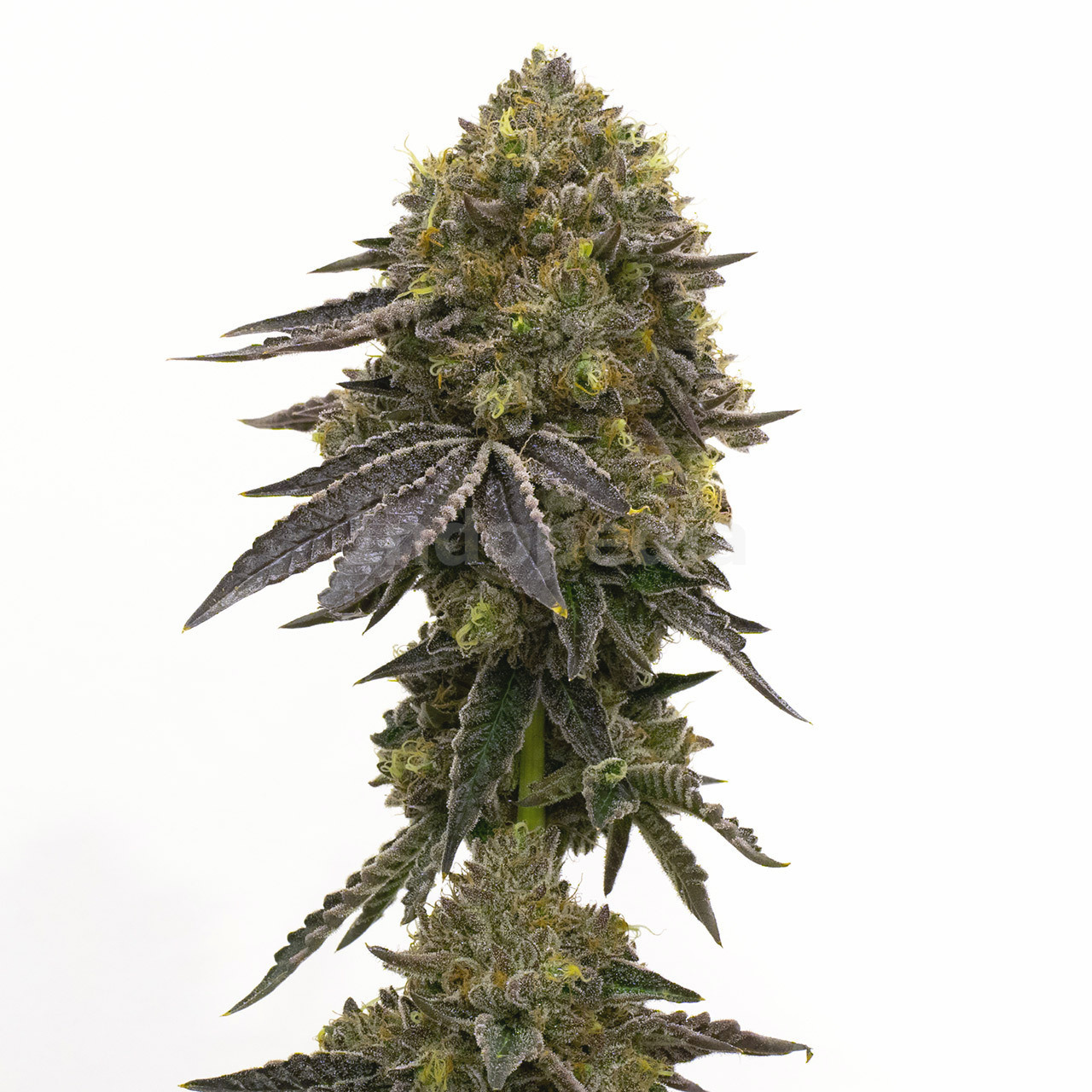 Price Per Seed:
$
9.58
Introduction to Do-Si-Dos Feminized Cannabis Seeds
Looking to buy Do-Si-Dos feminized cannabis seeds online in the USA? Look no further! Indopedia Seed Bank has you covered. We offer high-quality Do-Si-Dos feminized seeds for sale, perfect for both amateur and professional growers. With fast shipping, discreet packaging, and a wide selection of top-notch cannabis strains, Indopedia is the best place to purchase your Do-Si-Dos seeds.
Fast US-Based Shipping
At Indopedia Seed Bank, we understand the importance of quick and reliable shipping. That's why we offer fast shipping to all fifty states in the USA. Our packages are discreetly packaged to ensure your privacy, and we even offer free shipping on orders over $99. When you order Do-Si-Dos feminized seeds from us, you can expect a seamless and hassle-free purchasing experience.
Key Characteristics of Do-Si-Dos
Potent indica-heavy cannabis strain
Sky-high THC levels (26-30%)
Gorgeous buds packed with dynamic terpenes
Dreamy, warm sensations that linger for hours
Relaxing, calming, and euphoric effects
Pain relief and aid with insomnia
Genetics and Origins of Do-Si-Dos
Do-Si-Dos is a powerful marijuana hybrid with approximately 70% indica and 30% sativa genetics. It is the result of crossing two legendary strains: Girl Scout Cookies and Face Off OG. This combination gives Do-Si-Dos its unique characteristics, including its potent THC levels and delightful flavor profile.
Feminized Seed Advantages
Feminized seeds are highly popular among cannabis growers for their numerous advantages. When you purchase feminized Do-Si-Dos seeds, you can expect a crop of 99% female plants, eliminating the need to identify and remove male plants. This ensures a higher yield of potent, resinous buds. Additionally, feminized seeds are easy to grow and offer consistent results, making them ideal for both beginners and experienced cultivators.
Benefits of Photoperiod Seeds
Do-Si-Dos feminized cananbis seeds are photoperiod seeds, meaning they require specific light cycles to transition from the vegetative stage to the flowering stage. This makes them suitable for both indoor and outdoor growers. Indoor growers can control the light cycle to induce flowering at the desired time, while outdoor growers can take advantage of seasonal changes to naturally trigger blooming. This flexibility allows cultivators to maximize their yields and tailor the growing process to their specific needs.
Do-Si-Dos Seeds Germination Guide
Prepare a bowl of water and a plate.
Dip two paper towels in water and wring out excess moisture.
Place one wet paper towel on the plate.
Using tweezers, carefully place Do-Si-Dos feminized seeds on top of the paper towel, spacing them an inch apart.
Cover the seeds with the second wet paper towel.
Add water to the plate to keep everything moist but not sitting in a puddle.
Find a dark and cozy spot for the germination plate, such as a cupboard shelf.
Check the seeds regularly and ensure they remain moist during the germination process.
Once a taproot appears, transfer the germinated seeds to your desired growing medium using tweezers.
How to Cultivate Do-Si-Dos
Cultivating Do-Si-Dos feminized seeds is a breeze, whether you choose to grow them indoors or outdoors. Here are some general tips for successful cultivation:
Maintain a temperature of around 74°F for optimal growth.
Keep relative humidity levels at approximately 55% to prevent mold and mildew.
Install an odor control system with exhaust fans and carbon filters to manage the strong smell of Do-Si-Dos buds.
Select a suitable growing medium, such as soil or hydroponics.
Add organic nutrients to support healthy plant growth.
Consider using the Sea of Green (SOG) method for indoor setups to maximize light exposure and increase yields.
Do-Si-Dos Growing Difficulty
Do-Si-Dos is known for its resilience and ease of cultivation, making it suitable for growers of all experience levels. Whether you're a beginner or an experienced cultivator, you can expect successful results with Do-Si-Dos feminized seeds. These robust plants can withstand most diseases, pests, and environmental fluctuations, giving you peace of mind throughout the growing process.
Flowering Time of Do-Si-Dos
The flowering period of Do-Si-Dos weed plants ranges from eight to ten weeks. Indoor growers can expect their plants to start flowering around this time, while outdoor growers typically begin harvesting in October. The precise timing may vary depending on environmental conditions and cultivation techniques. However, with feminized Do-Si-Dos seeds, you can look forward to a bountiful harvest of 14 to 17 oz. per plant indoors or outdoors.
Average Height of Do-Si-Dos
Do-Si-Dos marijuana plants have an average height of 2.6 to 3.2 feet indoors and up to 8 feet outdoors. This moderate height makes it suitable for various growing spaces, both indoor grow tents and outdoor gardens. If vertical space is a concern, employing height management techniques such as topping, pruning, or using low-stress training (LST) can help keep your plants within desired limits.
Do-Si-Dos Crop Yield
When cultivating Do-Si-Dos feminized seeds, you can expect generous yields. Indoor growers can harvest around 14 to 17 oz. per square meter when using the Sea of Green (SOG) method or other yield-boosting techniques. Outdoor growers can achieve similar yields per plant with proper care and optimal growing conditions. By providing your Do-Si-Dos plants with the right nutrients, light exposure, and care, you can maximize their potential and enjoy abundant harvests.
Quality of Do-Si-Dos Buds
Do-Si-Dos marijuana buds are a sight to behold. They are known for their dense clusters and colorful appearance. With lime green colas, striking orange pistils, and a layer of snow-white trichomes coating the buds, Do-Si-Dos flowers are truly a treat for the eyes. Not only do they look stunning, but they also pack a powerful punch with their high THC content and dynamic terpene profile.
Dominant Terpenes in Do-Si-Dos
Terpenes are organic compounds responsible for the aroma and flavor of cannabis strains. Do-Si-Dos feminized plants contain a variety of terpenes, including linalool, limonene, borneol, camphene, citral, and pinene. These terpenes contribute to the unique scent and taste experience of Do-Si-Dos buds, which can be described as skunky, earthy, nutty, spicy, sweet, lime, and pine.
Smell and Taste of Do-Si-Dos
When you open a jar of Do-Si-Dos cannabis, you'll be greeted with a delightful blend of aromas. While it may inherit a sweet cotton candy smell from its parent strain Girl Scout Cookies, the dominant scent of Do-Si-Dos is more earthy and dank-like. The flavors are equally impressive, with a mix of skunky, nutty, spicy, and pine notes. You may even detect undertones of delicious cotton candy when you burn these buds.
The Effects of Do-Si-Dos
Prepare yourself for a deeply relaxing and calming experience with Do-Si-Dos marijuana. This potent strain delivers strong indica effects that melt away stress and tension. Within moments of inhaling its smoldering buds, you'll feel waves of euphoria washing over your mind, bringing calmness and clarity. The physical effects are just as powerful, soothing your body and relieving any aches or tight muscles. Users often report feelings of happiness and contentment, making Do-Si-Dos perfect for unwinding after a long day or sharing with friends for a chilled social gathering.
Medical Uses for Do-Si-Dos
Do-Si-Dos buds offer more than just recreational enjoyment. They also possess medicinal properties that can alleviate various symptoms. The analgesic and anti-inflammatory effects of Do-Si-Dos make it suitable for managing chronic pain, muscle aches, and injuries. Individuals with fibromyalgia and arthritis have reported relief after consuming Do-Si-Dos flowers. Additionally, its euphoric effects can provide temporary release from conditions such as depression, stress, and anxiety. Those struggling with insomnia will appreciate its calming properties, which can promote a restful night's sleep.
Buy Do-Si-Dos Cannabis Seeds Now in the USA
Ready to experience the incredible benefits of Do-Si-Dos feminized cannabis seeds? Look no further than Indopedia Seed Bank. Purchase your Do-Si-Dos seeds today and start growing this phenomenal strain in your own garden. With our fast US-based shipping, discreet packaging, and top-notch customer support, we guarantee a seamless purchasing experience. Don't miss out on the opportunity to cultivate some of the finest Do-Si-Dos buds at home. Order now from Indopedia Seed Bank!
Customer Reviews
Excellent purchase! The plants grown from these seeds have the best buds I've ever seen.
The best genetics I've worked with in years! Resilient plants, fantastic yield, and a strong high. Kudos to the breeders!
Holy smokes, these seeds are legit! The plants grew strong and healthy, and the aroma is out of this world. Definitely ordering more!
Strain Data Table
| Attribute | Data |
| --- | --- |
| CBD Content | 0.9 percent |
| Climate Zones | Cold, Continental, Cool, Mediterranean, Sunny, Temperate |
| Difficulty | Beginner |
| Dominant Terpenes | Terpineol |
| Effects | Euphoric, Relaxed, Sleepy |
| Flavors | Earthy, Flowery, Sweet |
| Flowering Time | 8–10 weeks |
| Flowering Type | Photoperiod |
| Genetics | Face Off OG x OG Kush Breath (OGKB) |
| Grows Best | Greenhouse, Indoor, Outdoor |
| Harvest Month | October |
| Indica / Sativa | Mostly Indica |
| Indoor Plant Height | 23 inches |
| Indoor Yield | 14–18 oz/m2 |
| Moods | Relaxed |
| Outdoor Plant Height | 23 inches |
| Outdoor Yield | 18 oz/plant |
| Seed Sex | Feminized |
| Symptoms | Anxiety, Arthritis, Depression, Fatigue, Insomnia, Migranes, Muscle Spasms, Stress |
| THC Content | 27 percent |