Diesel Feminized Cannabis Seeds
Obtain the distinguished Diesel Feminized Cannabis Seeds online in the USA. These top-tier cannabis seeds are ready for immediate delivery to all corners of the USA.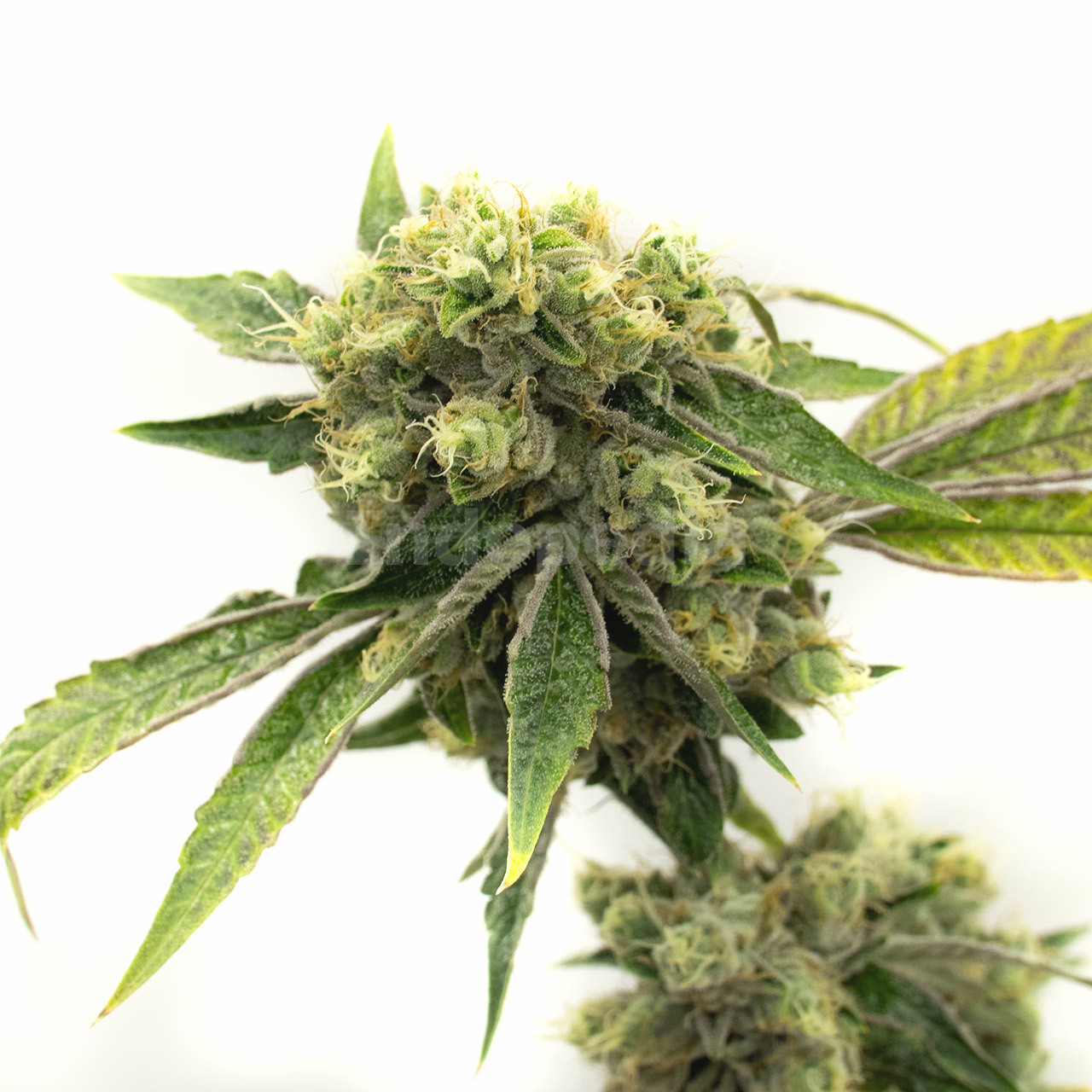 Price Per Seed:
$
9.25
Introduction to Diesel Feminized Cannabis Seeds
Looking to buy the best Diesel feminized cannabis seeds online in the USA? Look no further! Indopedia is your go-to seed bank for all your weed seed needs. With a premium selection of high-quality seeds available, we guarantee fast and discreet shipping to all fifty states. Order your Diesel feminized seeds today and experience the benefits of growing your own loud weed.
Fast US-Based Shipping
When you purchase Diesel feminized seeds from Indopedia, you can expect fast and reliable shipping right to your doorstep. Our discreet packaging ensures privacy and security, and we offer free shipping on orders over $99. Say goodbye to long wait times and customs delays that come with international shipping. Choose Indopedia for fast domestic shipping and get started on your marijuana cultivation journey.
Key Characteristics of Diesel
Sativa-dominant hybrid
Low-maintenance, high-yielding strain
Exceptional height with long, slender branches
Enhanced resistance against molds and mildew
Adequately bulky buds dripping in resin
Stimulating cerebral effects with a gentle, calming sensation
Genetics and Origins of Diesel
Diesel feminized cannabis seeds are a result of crossbreeding the legendary Jack Herer with the classic NY Diesel strains. This combination creates a unique hybrid that harnesses the energy of the Big Apple. With genetics derived from Mexican, Afghani, Haze, and Northern Lights strains, Diesel offers an exuberant and invigorating experience.
Feminized Seed Advantages
Feminized seeds are a game-changer for cannabis growers. These seeds have been specially bred to eliminate male chromosomes, ensuring that almost every plant grown from them will be female. This guarantees higher yields as female plants produce larger, resinous buds. With feminized Diesel seeds, you can maximize your crop and save time and resources by eliminating the need to identify and remove male plants.
Benefits of Photoperiod Seeds
Photoperiod seeds, like Diesel, are perfect for both indoor and outdoor growers. These seeds require a specific light cycle to transition from the vegetative stage to the flowering stage. This makes them ideal for controlling the growth and schedule of your plants. Indoor growers can manipulate the light cycle to control their plants' growth, while outdoor growers can take advantage of seasonal changes to ensure optimal flowering.
Diesel Seeds Germination Guide
Wet two paper towels and place them on a plate.
Put your Diesel feminized seeds on top with an inch between each one.
Cover the cannabis seeds with another wet paper towel.
Take another plate, turn it over, and use it as a lid for the first plate.
Place the plates in a dark, warm, and undisturbed area.
Check the progress every 12 hours and re-moisten the towels as needed.
Plant any opened seeds once they have sprouted.
How to Cultivate Diesel
Growing Diesel feminized seeds is relatively easy, making it suitable for beginners and experts alike. Here are some general tips for cultivating these seeds:
Choose a suitable grow medium, such as organic soil or hydroponics.
Consider the eventual height of the plants and plan accordingly.
Use topping or training techniques to manage height and increase airflow and light penetration.
Maintain a well-lit grow area with a temperature range of 69–79°F.
Feed regularly and prune excess growth during the vegetative phase.- Drop temperatures by 5–10° and reduce humidity during flowering.
Harvest after 7–9 weeks of flowering for indoor gardens, or around mid-October in the Northern Hemisphere for outdoor gardens.
Diesel Growing Difficulty
Diesel feminized cannabis seeds are beginner-friendly and don't require any extra-special attention. However, their tall stature may require additional care to manage height and prevent breakages. With proper pruning and support, even novice growers can successfully cultivate Diesel seeds.
Flowering Time of Diesel
The flowering time for Diesel marijuana plants is 7–9 weeks. This refers to the period when plants transition from vegetative growth to producing buds. For indoor growers, this is the time to switch the light cycle to 12 hours of light and 12 hours of darkness. Outdoor growers can expect to harvest around mid-October in the Northern Hemisphere.
Average Height of Diesel
Diesel weed plants have exceptional heights and can reach up to 10 feet tall. If space is a concern, it's important to manage their height through techniques like topping or low-stress training. By controlling the growth, you can ensure that your Diesel plants fit into your designated grow area without compromising yield or quality.
Diesel Crop Yield
When grown indoors, Diesel feminized cannabis seeds yield an average of 16–19.5 oz. per square meter. Outdoor growers can expect a higher yield, with each plant producing between 23–30 oz. These estimates are based on optimal growing conditions and proper cultivation techniques.
Quality of Diesel Buds
Buds grown from Diesel feminized seeds are moderately dense, adequately bulky, and dripping in resin. They may not be the densest buds, but they are packed with potent cannabinoids, including up to 21% THC. The presence of indica genetics provides a gentle, calming sensation that relaxes without weighing you down. Experience the quality of Diesel buds and enjoy their stimulating cerebral effects.
Dominant Terpenes in Diesel
Diesel cannabis contains a mix of terpenes, including alpha-pinene, nerolidol, and limonene. These terpenes contribute to the unique fragrance and flavors of Diesel buds. From its subtle fruit and citrus notes to the overpowering fuel-laced scent, Diesel delivers a bold and robust aroma that captures the essence of its name.
Smell and Taste of Diesel
The aroma of Diesel buds is characterized by sharp citrus and fuel-like scents, with hints of fresh fruit and berries. Once lit, the smoke carries these flavors with a sharp, citric taste on inhalation and lingering berry flavors on exhale. While the boldness of its aroma may not be for everyone, Diesel has gained a dedicated fan base that appreciates its robust nose.
The Effects of Diesel
Smoking Diesel weed delivers an incendiary set of stimulating cerebral effects perfect for a midday pick-me-up or morning wake-and-bake. The energizing sativa influence provides long-lasting energy, enhanced mental focus, and increased creativity. Users often experience an elevated mood, improved clarity, and even increased visual acuity. As the high-energy vibes cool off after several hours, calming waves of indica-derived relaxation take their place, leaving you content and clear-headed.
Medical Uses for Diesel
Diesel cannabis has potential medical benefits for those seeking relief from anxiety, stress, and tension. The uplifting effects can improve mood and provide motivation for tackling daily tasks. The gentle physical relaxation can also help alleviate minor pains, cramps, and headaches. However, it's important to note that individual experiences may vary, and consulting with a healthcare professional is always recommended for medical use.
Buy Diesel Cannabis Seeds Now in the USA
Ready to experience the turbo-charged cannabis of Diesel? Purchase your seeds now from Indopedia, the premier online seed bank in the USA. Our top-shelf selection of high-quality seeds, fast domestic shipping, and discreet packaging ensure a seamless shopping experience. Don't miss out on the opportunity to grow your own Diesel buds and enjoy their stimulating and relaxing effects. Order now and embark on your marijuana cultivation journey today!
Customer Reviews
I'm a seasoned grower and I've never seen plants this healthy and resilient. Exceptional genetics here!
This strain was such a joy to grow. High yield, robust plants, and an end product that my customers absolutely love.
This strain is pure gold! The buds are dense, sticky, and covered in crystals. The high is euphoric and uplifting, perfect for anything. Highly recommended!
Strain Data Table
| Attribute | Data |
| --- | --- |
| CBD Content | 0.2 percent |
| Climate Zones | Continental, Mediterranean, Sunny, Temperate |
| Difficulty | Beginner |
| Dominant Terpenes | Limonene |
| Effects | Creative, Energetic, Euphoric, Focused, Happy, Relaxed, Uplifted |
| Flavors | Citrus, Diesel, Grapefruit |
| Flowering Time | 8–10 weeks |
| Flowering Type | Photoperiod |
| Genetics | Mexican Sativa x Afghani Indica |
| Grows Best | Greenhouse, Indoor, Outdoor |
| Harvest Month | October |
| Indica / Sativa | Mostly Sativa |
| Indoor Plant Height | 46 inches |
| Indoor Yield | 17 oz/m2 |
| Moods | Focus, Recharged, Relaxed, Uplift |
| Outdoor Plant Height | 46 inches |
| Outdoor Yield | 34 oz/plant |
| Seed Sex | Feminized |
| Symptoms | Anxiety, Depression, Fatigue, Stress |
| THC Content | 14 percent |