Diesel Autoflower Cannabis Seeds
Order the unique Diesel Autoflower Cannabis Seeds for sale online in the USA. These premium marijuana seeds are in reserve and dispatched promptly to every state in the country.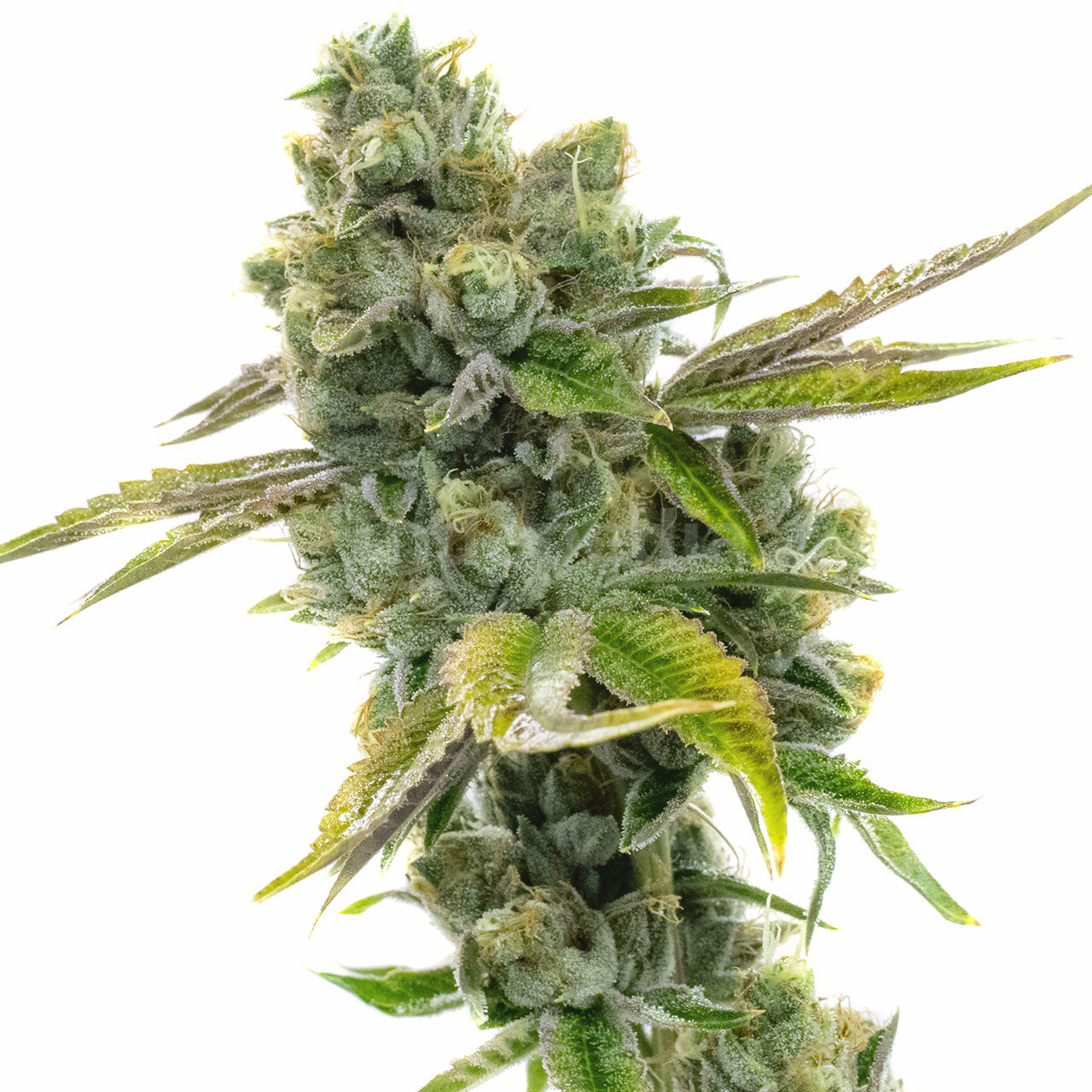 Price Per Seed:
$
9.13
Categories: Autoflower, Sativa
Introduction to Diesel Autoflower Cannabis Seeds
Looking to buy high-quality Diesel Autoflower cannabis seeds online in the USA? Look no further! Indopedia Seed Bank is your go-to source for premium Diesel Autoflower seeds for sale. With our extensive selection and fast, discreet shipping, you can easily order the best Diesel Autoflower marijuana seeds from the comfort of your own home. Whether you're a beginner or an experienced grower, our top-notch genetics are sure to impress.
Fast US-Based Shipping
At Indopedia Seed Bank, we understand the importance of fast and reliable shipping. That's why we offer fast US-based shipping to all fifty states. When you purchase Diesel Autoflower seeds from us, you can rest assured that your order will be shipped discreetly and arrive in a timely manner. Plus, we offer free shipping on orders over $99, so you can save even more on your purchase.
Key Characteristics of Diesel Autoflower
Sativa-dominant strain with chunky colas
Fantastic flavors and energizing effects
Dynamite dose of THC (15%–22%)
Electric sativa buzz with classic indica traits
Calm, creative, and uplifting effects without couch-lock
High-yielding favorite among strain inventors
Genetics and Origins of Diesel Autoflower
Diesel Autoflower seeds are the result of crossing a ruderalis cultivar with the original Diesel strain. The Mexican sativa and Afghani indica genetics give this strain its prestigious lineage. Originally crafted in the U.S., Diesel Autoflower quickly became a hit in the weed world. Its genetics continue to wow enthusiasts today, with popular strains like Sour Diesel, Lemon Diesel, and NYC Diesel being derived from it.
Feminized Seed Advantages
Our Diesel Autoflower seeds are feminized, meaning they will only produce female plants. This eliminates the need to worry about male plants and ensures a higher yield of resinous buds. With female-only plants, you can focus on maximizing your harvest without the risk of pollination.
Benefits of Autoflowering Seeds
Autoflowering seeds, including Diesel Autoflower, offer numerous benefits for growers. These seeds grow quickly from seed to harvest, allowing for multiple yields a year. They automatically enter the flowering phase according to age, rather than relying on light schedules. This means you can grow Diesel Autoflower seeds year-round, regardless of the season. Additionally, autoflowering plants are naturally disease- and pest-resistant, making them ideal for beginners or those looking for low-maintenance options.
Diesel Autoflower Seeds Germination Guide
Germinating Diesel Autoflower seeds is a crucial first step in your growing journey. Follow these steps for successful germination:
Soak your Diesel Autoflower seeds in purified water for 24 hours.
Place the soaked seeds between two moist paper towels.
Keep the paper towels in a warm, dark place and maintain moisture throughout the germination process.
Once the taproots appear, transfer the germinated seeds to their containers.
How to Cultivate Diesel Autoflower
Cultivating Diesel Autoflower seeds is a breeze, whether you choose to grow indoors or outdoors. These resilient plants thrive in various environments and require less attention compared to regular or feminized photoperiod seeds. Here are some tips for successful cultivation:
For indoor cultivation, consider using smaller pots to control the height of the plants.
Provide your Diesel Autoflower plants with at least 18 hours of light per day.
Keep the pH level of your growing medium within the appropriate range.
Maintain relative humidity levels between 40% to 50% during the flowering phase.
When it comes to outdoor cultivation, Diesel Autoflower plants can reach their full growth potential. Ensure they receive ample sunlight and avoid exposing them to harsh weather conditions. With proper care, you can harvest up to 34 ounces per plant.
Diesel Autoflower Growing Difficulty
Whether you're a beginner or an experienced grower, Diesel Autoflower seeds are suitable for all skill levels. These easy-growers require less space, nutrients, and attention compared to other seed varieties. Their naturally disease- and pest-resistant nature makes them forgiving and resilient.
Flowering Time of Diesel Autoflower
One of the advantages of Diesel Autoflower seeds is their quick flowering time. From seed to harvest, these plants typically take 8-10 weeks. Unlike photoperiod plants, they don't require changes to the light schedule to initiate flowering. This makes them a popular choice for those looking for fast results.
Average Height of Diesel Autoflower
Diesel Autoflower plants can reach a maximum height of around 3.6 feet. Their compact size makes them suitable for restricted spaces while still providing impressive yields. Whether you have limited space indoors or an outdoor garden, Diesel Autoflower is a versatile choice.
Diesel Autoflower Crop Yield
With Diesel Autoflower seeds, you can expect generous crop yields. Indoors, you can achieve up to 17 ounces per square meter with proper care and cultivation techniques. Outdoor growers may harvest as much as 34 ounces per plant. To maximize your yield, consider techniques such as low-stress training (LST) and progressive harvesting.
Quality of Diesel Autoflower Buds
Diesel Autoflower cannabis buds are known for their exceptional quality. These resinous nugs are bright green and covered in snowy white trichomes. Their chunky colas offer fantastic flavors and a high THC content that ranges from 15% to 22%. The combination of sativa and indica characteristics provides a balanced and enjoyable experience.
Dominant Terpenes in Diesel Autoflower
Terpenes are aromatic compounds found in cannabis that contribute to its unique smell and taste. While the specific terpene profile can vary, Diesel Autoflower is often characterized by terpenes such as myrcene, limonene, and caryophyllene. These terpenes contribute to the strain's distinct aroma and flavor profile.
Smell and Taste of Diesel Autoflower
Diesel Autoflower seeds produce heavy, resinous buds with a potent aroma reminiscent of kerosene. The initial scent is sweet with a zesty tang, similar to sugary treats or sliced citrus fruit. When ground up, the diesel aroma becomes more pronounced, accompanied by a hint of grapefruit. The taste follows suit, with an earthy fuel-like flavor that quickly transitions into a grape-like sweetness with a sour twist.
The Effects of Diesel Autoflower
The effects of Diesel Autoflower marijuana are potent and fast-acting. With THC levels ranging from 15% to 22%, this strain delivers a cerebral buzz that clears the mind and uplifts the mood. It promotes creativity, productivity, and focus while inducing a soothing serenity throughout the body. Unlike some high-THC strains, Diesel Autoflower rarely leads to sedation or couch-lock, allowing you to remain energized and active.
Medical Uses for Diesel Autoflower
While Diesel Autoflower may not have high levels of CBD, it still offers therapeutic benefits. The uplifting and euphoric effects can alleviate symptoms of anxiety, depression, and stress. It may also provide relief from pain and tension in the body. Please note that this information is not medical advice, and it's always best to consult with a healthcare professional before using cannabis for medical purposes.
Buy Diesel Autoflower Cannabis Seeds Now in the USA
Ready to purchase Diesel Autoflower seeds online in the USA? Indopedia Seed Bank has you covered. With our wide selection of high-quality seeds, fast shipping, and discreet packaging, you can trust us to deliver an exceptional growing experience. Don't miss out on the opportunity to grow your own top-shelf Diesel Autoflower buds. Order now and start your cultivation journey today.
Customer Reviews
I am thrilled with these seeds! The yield was better than I expected and the gassy terps are just heavenly.
Beautiful plants with a strong aroma. The buds were dense and coated with trichomes. I'm blown away by the quality!
These seeds are the bomb, man! The germination rate was off the charts, and the plants are growing like beasts. I can't wait to harvest and enjoy the fruits of my labor.
Strain Data Table
| Attribute | Data |
| --- | --- |
| CBD Content | 0.4 percent |
| Climate Zones | Continental, Mediterranean, Sunny, Temperate |
| Difficulty | Beginner |
| Dominant Terpenes | Limonene |
| Effects | Calming, Creative, Energetic, Euphoric, Relaxed, Uplifted |
| Flavors | Citrus, Diesel, Grapefruit, Pungent, Sweet |
| Flowering Time | 8–10 weeks |
| Flowering Type | Autoflowering |
| Genetics | Mexican Sativa x Afghani Indica |
| Grows Best | Greenhouse, Indoor, Outdoor |
| Harvest Month | All Year |
| Indica / Sativa | Mostly Sativa |
| Indoor Plant Height | 6–17 inches |
| Indoor Yield | 13 oz/m2 |
| Moods | Recharged, Relaxed, Uplift |
| Outdoor Plant Height | 6–17 inches |
| Outdoor Yield | 17 oz/plant |
| Seed Sex | Feminized |
| Symptoms | Anxiety, Depression, Fatigue, Stress |
| THC Content | 15 percent |