Critical Mass Feminized Cannabis Seeds
Get the first-rate Critical Mass Feminized Cannabis Seeds online in the USA. These choice marijuana seeds are readily available and dispatched speedily to all states within the nation.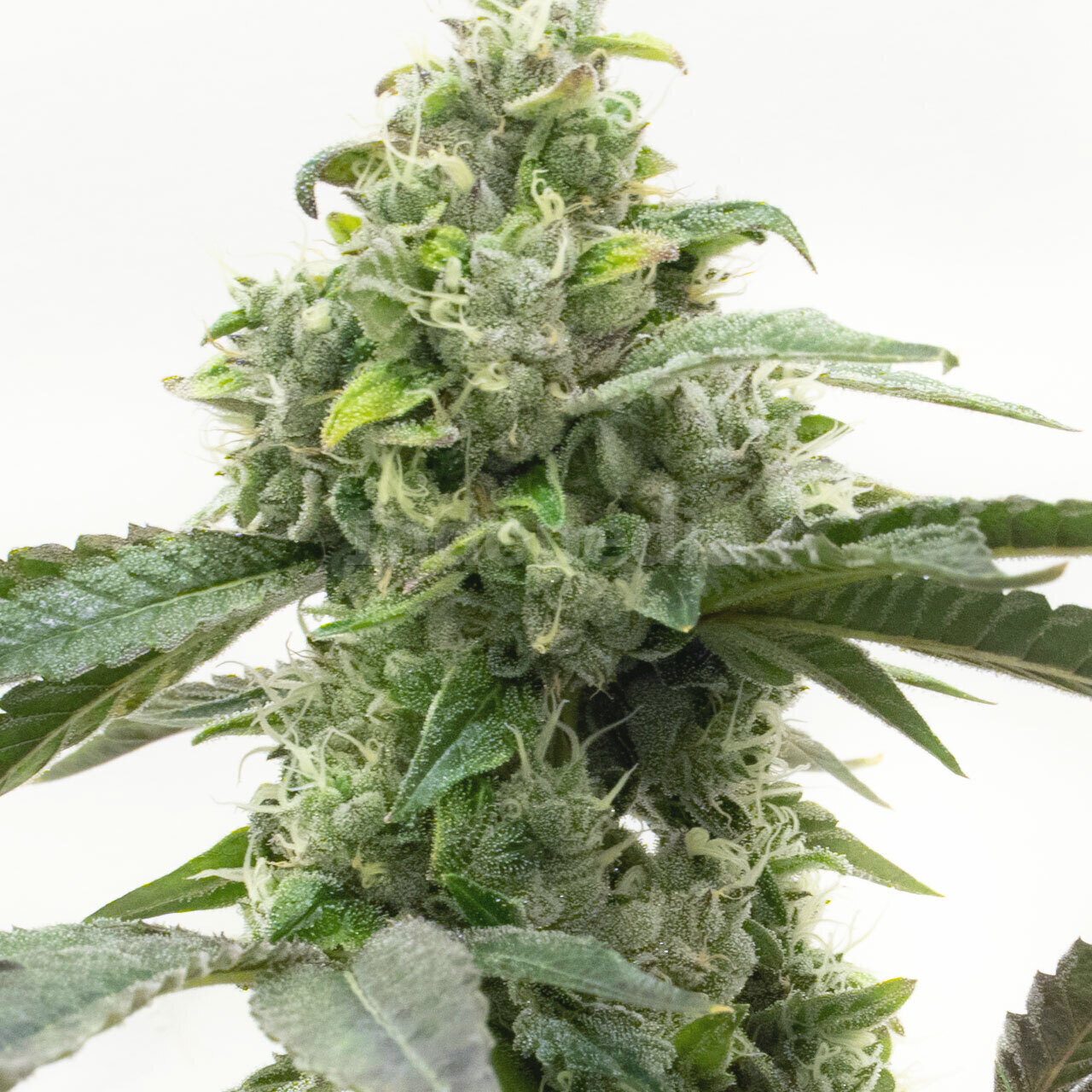 Price Per Seed:
$
9.25
Introduction to Critical Mass Autoflower Cannabis Seeds
If you're looking to buy high-quality cannabis seeds online in the USA, look no further than Indopedia Seed Bank. We are proud to offer Critical Mass Autoflower cannabis seeds for sale, providing you with an excellent option for both recreational and medicinal use.
With our fast and reliable US-based shipping, you can have your Critical Mass Autoflower seeds delivered discreetly right to your doorstep. Whether you're a seasoned grower or just starting out, these seeds are perfect for all skill levels. Take advantage of our online shop and order your Critical Mass Autoflower seeds today!
Fast US-Based Shipping
Indopedia Seed Bank understands the importance of a fast and reliable shipping process when it comes to purchasing cannabis seeds. That's why we offer fast shipping to all fifty states, ensuring that your Critical Mass Autoflower seeds arrive in a timely manner. Our packaging is discreet, so you can rest assured that your privacy is protected throughout the entire process. Plus, we offer free shipping on orders over $99, making it even more convenient for you to get the cannabis seeds you need.
Key Characteristics of Critical Mass Autoflower
Indica-dominant hybrid
High THC and CBD levels
Massive dense buds
Pungent aroma with a combination of citrus, skunk, pine, and earth
Potent and relaxing effects
Suitable for both recreational and medicinal use
Easy to grow with high yields
Genetics and Origins of Critical Mass Autoflower
Critical Mass Autoflower is a result of crossbreeding Afghani and Skunk #1 genetics. These parent strains contribute to the indica dominance and powerful effects of the hybrid. To create the autoflowering version, breeders added Lowryder genetics, which allows the plants to flower regardless of light cycles. This makes Critical Mass Autoflower a great option for both indoor and outdoor growers.
Feminized Seed Advantages
When you purchase Critical Mass Autoflower seeds, you can be confident that they are feminized. This means that they have been genetically modified to produce only female plants. Feminized seeds offer several advantages for growers:
No need to worry about male plants pollinating your crop
Maximize your yield potential with all female plants
Save time and effort by eliminating the need to identify and remove male plants
Benefits of Autoflowering Seeds
Autoflowering seeds, like our Critical Mass Autoflower, have become increasingly popular among both indoor and outdoor growers. These seeds have been bred with ruderalis genetics, allowing them to automatically transition from the vegetative stage to the flowering stage without relying on specific light cycles. This provides many benefits:
Shorter growth cycle, resulting in quicker harvest times
Ability to grow multiple crops throughout the year
Less reliance on strict light schedules
Ideal for growers with limited space or those looking for a discreet option
Suitable for outdoor growing in regions with shorter summers
Critical Mass Autoflower Seeds Germination Guide
Pour purified water into a ceramic bowl
Place two sheets of paper towel in the bowl and allow them to soak
Gently squeeze the paper towels, removing excess water but keeping them moist
Place a damp sheet of paper towel on a ceramic plate
Use tweezers to place your Critical Mass Autoflower seeds on the moist sheet
Cover the seeds with another sheet of damp paper towel
Place the germination setup in a dark and cool area for 1-5 days
Check on the seeds daily and mist them regularly to keep them moist
Transplant the germinated seeds into individual pot plants once white taproots emerge
How to Cultivate Critical Mass Autoflower
Cultivating Critical Mass Autoflower is a rewarding experience that can be enjoyed by growers of all levels. Here are some general tips for growing cannabis:
Choose the right grow medium - whether it's soil or hydroponics, select the medium that suits your preferences and skills
Maintain optimal temperature and humidity - provide a comfortable environment for your plants to thrive
Use proper lighting - ensure your plants receive adequate light during each stage of growth
Feed your plants with nutrients - provide the necessary nutrients for healthy growth and maximize yields
Prune and train your plants - manage plant height, improve light penetration, and promote even bud development
Monitor plant health - keep an eye out for any signs of pests or diseases and take appropriate action if needed
Critical Mass Autoflower Growing Difficulty
With its robust genetics and autoflowering capabilities, Critical Mass Autoflower is considered to be relatively easy to grow. It is well-suited for beginners as well as experienced growers looking for a low-maintenance option. As long as you provide the necessary care and follow basic cultivation principles, you can expect successful results with your Critical Mass Autoflower plants.
Flowering Time of Critical Mass Autoflower
The flowering time of Critical Mass Autoflower varies depending on the growing conditions, but it typically ranges from 8-9 weeks. Indoor growers can expect their plants to transition from the vegetative stage to the flowering stage within this timeframe. Outdoor growers can anticipate a harvest date around 10-12 weeks after germination.
Average Height of Critical Mass Autoflower
Critical Mass Autoflower plants tend to be compact and bushy, making them suitable for growers with limited space. They usually reach a height of 3-4.5 feet, allowing for easy management and discreet cultivation. If height is a concern, techniques such as topping or low-stress training can be employed to control vertical growth.
Critical Mass Autoflower Crop Yield
When it comes to yield, Critical Mass Autoflower does not disappoint. Indoor growers can expect harvest yields between 14-16 oz/m2 in optimized conditions. Outdoor growers should anticipate yields ranging from 3-4.5 oz/plant. To maximize your crop's yield potential, ensure that you provide proper lighting, nutrition, and care throughout the cultivation process.
Quality of Critical Mass Autoflower Buds
The buds produced by Critical Mass Autoflower seeds are known for their exceptional quality. These massive dense buds are packed with THC and CBD, delivering a potent and relaxing experience. The aroma is a delightful combination of citrus, skunk, pine, and earth, enticing your senses with every puff. When it comes to flavor, you'll enjoy a refreshing blend of sharp and sweet notes that will keep you coming back for more.
Dominant Terpenes in Critical Mass Autoflower
Terpenes are natural compounds found in cannabis that contribute to its aroma, flavor, and effects. In Critical Mass Autoflower, the dominant terpenes are myrcene, pinene, and caryophyllene. These terpenes induce refreshing relaxation and energizing qualities, enhancing your overall experience with this strain.
Smell and Taste of Critical Mass Autoflower
Critical Mass Autoflower weed delights the senses with its pungent aroma and delicious taste. Opening a jar of these resinous nugs releases an irresistible fragrance of thick lemon smoke that opens up nasal pathways. The combination of citrus fruits, skunk, pine, and earth creates a tropical smell that lingers in the air. When smoking this strain, expect notes of citrus fruits to linger on your tongue, making you crave another toke.
The Effects of Critical Mass Autoflower
Critical Mass Autoflower marijuana delivers intense physical and mental effects that will leave you feeling relaxed and uplifted. With its high THC and CBD levels, this strain provides a powerful blow to both body and mind. In smaller doses, it can inspire creativity and boost your mood. In larger doses, it can induce heavy sedation and prepare you for a restful night's sleep. No matter the amount consumed, Critical Mass Autoflower is sure to put a smile on your face and provide a fresh perspective.
Medical Uses for Critical Mass Autoflower
Medical users can benefit greatly from Critical Mass Autoflower's therapeutic properties. The high levels of THC and CBD in this strain make it suitable for alleviating a variety of physical and mental ailments, including anxiety, arthritis, depression, inflammation, insomnia, migraines, muscle spasms, and stress. It can also be used to produce oils and edibles that provide powerful muscle relaxation and pain relief.
Buy Critical Mass Autoflower Cannabis Seeds Now in the USA
Indopedia Seed Bank is your trusted source for Critical Mass Autoflower cannabis seeds in the USA. Don't miss out on this incredible strain that offers exceptional quality and delightful effects. Purchase your Critical Mass Autoflower seeds today and experience the joy of growing your own premium cannabis crop. With our fast US-based shipping and discreet packaging, you'll have your seeds in no time. Order now and embark on an exciting journey with Critical Mass Autoflower!
Customer Reviews
Well-packaged seeds, perfect germination rate, and the plants are easy to grow. I couldn't be happier.
These seeds provided me with a hefty yield of gorgeous, resinous buds. The high was potent and lasted for hours. Great for pain relief!
I've tried many strains, but this one takes the cake. The yield is off the charts and the effects are just what I was looking for. 5/5 would recommend.
Strain Data Table
| Attribute | Data |
| --- | --- |
| CBD Content | 2.6 percent |
| Climate Zones | Continental, Mediterranean, Sunny, Temperate |
| Difficulty | Intermediate |
| Dominant Terpenes | Humulene |
| Effects | Euphoric, Relaxed, Sleepy |
| Flavors | Citrus, Earthy, Pungent, Skunk, Sweet |
| Flowering Time | 8–10 weeks |
| Flowering Type | Photoperiod |
| Genetics | Afghani X Skunk #1 |
| Grows Best | Greenhouse, Indoor, Outdoor |
| Harvest Month | September |
| Indica / Sativa | Mostly Indica |
| Indoor Plant Height | 25 inches |
| Indoor Yield | 26 oz/m2 |
| Moods | Relaxed |
| Outdoor Plant Height | 25 inches |
| Outdoor Yield | 21 oz/plant |
| Seed Sex | Feminized |
| Symptoms | Anxiety, Arthritis, Depression, Fatigue, Insomnia, Migranes, Muscle Spasms, Stress |
| THC Content | 20 percent |