Critical Mass Autoflower Cannabis Seeds
Acquire the high-ranking Critical Mass Autoflower Cannabis Seeds for sale online in the USA. These high-caliber cannabis seeds are in store and set for quick delivery to all corners of the country.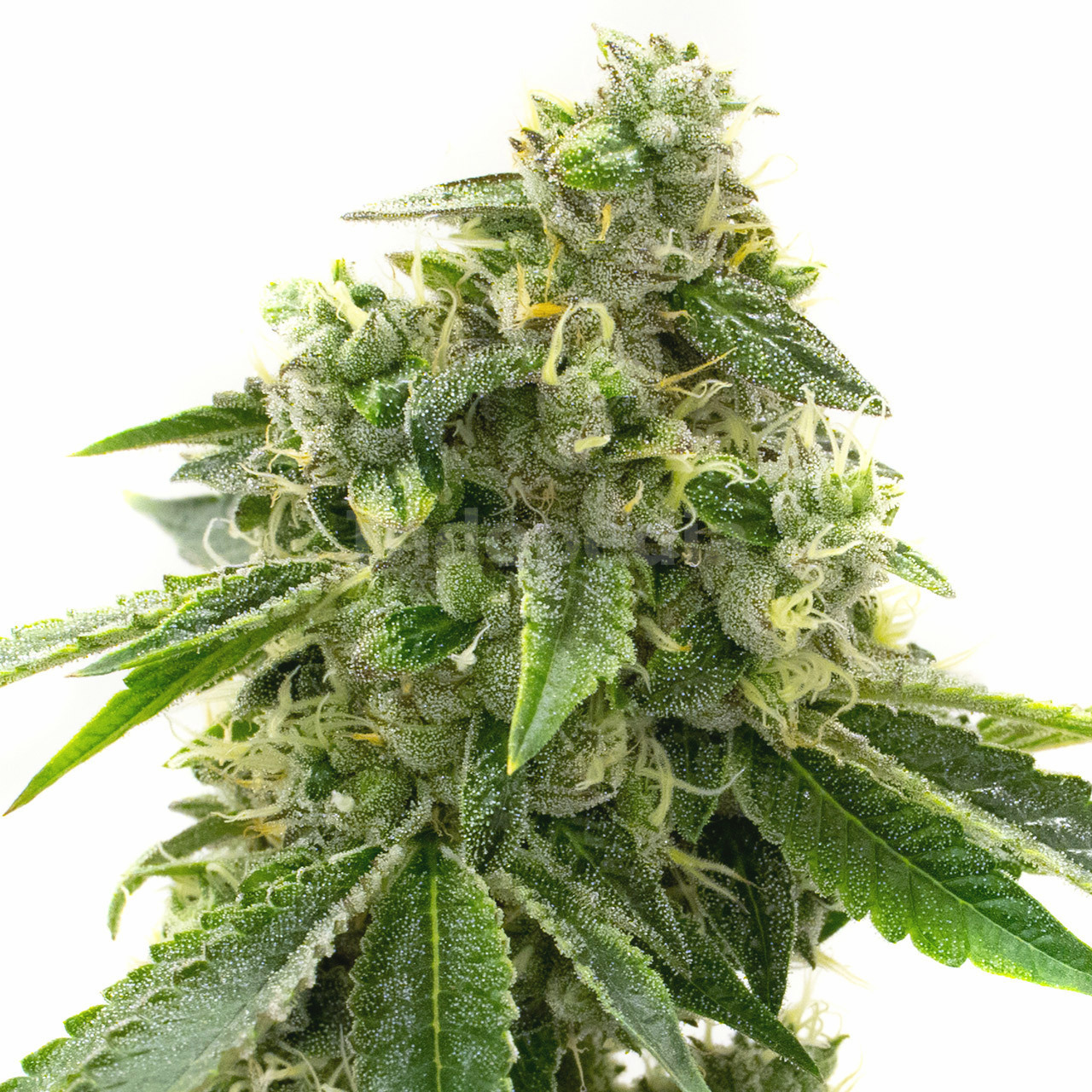 Price Per Seed:
$
9.13
Categories: Autoflower, Indica
Introduction to Critical Kush Feminized Cannabis Seeds
Looking to buy the best Critical Kush feminized cannabis seeds online in the USA? Look no further because Indopedia seed bank has got you covered. Our collection of high-quality, fast-flowering seeds is perfect for both novice and experienced growers. With discreet packaging and fast US-based shipping, you can trust us to deliver your seeds right to your doorstep. Don't miss out on the opportunity to purchase these top-notch Critical Kush feminized seeds at affordable prices.
Fast US-Based Shipping
At Indopedia, we understand the importance of timely delivery and privacy. That's why we offer fast shipping to all fifty states in the USA. With our discreet packaging, you can rest assured that your order will arrive safely and securely. Plus, we offer free shipping on orders over $99, making it even more convenient for you to get your hands on these premium Critical Kush feminized marijuana seeds. Don't wait any longer - order now and start growing your own stash!
Key Characteristics of Critical Kush
Indica-dominant strain with a THC level between 19 and 25%
CBD concentration below 2%
Eliminates negative energy and promotes relaxation
Yields 21-23 ounces per square meter indoors or outdoors
Earthy and spicy aroma
Genetics and Origins of Critical Kush
Critical Kush is a cross between the famous Critical Mass and OG Kush strains. It inherits the best qualities from both parents, resulting in a potent and flavorful strain. The indica-dominant genetics of Critical Kush contribute to its relaxing effects and pain-relieving properties.
Feminized Seed Advantages
Critical Kush feminized seeds are specially bred to produce only female plants, ensuring a higher yield of potent buds. This eliminates the need for growers to identify and remove male plants, saving time and resources. With a 99% chance of growing female cannabis plants, these feminized seeds are perfect for those looking to maximize their harvest.
Benefits of Photoperiod Seeds
Photoperiod seeds require a specific light cycle to transition from the vegetative stage to the flowering stage. This makes them ideal for both indoor and outdoor growers who want to control the growth of their plants. By adjusting the light cycle, growers can time their harvests and optimize yields. Whether you're growing indoors or outdoors, Critical Kush feminized seeds give you the flexibility to tailor your growing environment.
Critical Kush Seeds Germination Guide
Soak the seeds in water for up to 24 hours to soften the shells.
Place the seeds between moist paper towels on a plate.
Keep the towels and seeds moist, but avoid standing water.
Store the plate in a warm and dry place, like a cupboard or drawer.
Wait for 24-120 hours until taproots appear.
Transfer the sprouted seeds to their new home for further growth.
How to Cultivate Critical Kush
Critical Kush is suitable for growers of all skill levels. Whether you choose to grow indoors or outdoors, these plants will thrive with proper care and nutrients. Maintain good airflow through the bottom branches by trimming fan leaves and provide adequate lighting during the vegetative stage. When you're satisfied with their vegetative growth, switch to a 12-hour light cycle to induce flowering. Harvest the buds when they are fully mature for the best taste and effects.
Critical Kush Growing Difficulty
With its robust genetics and forgiving nature, Critical Kush is considered a moderately easy strain to grow. Novice growers can successfully cultivate this strain with proper care and attention. However, it is important to monitor humidity levels and prevent any pest or disease infestations that may affect the plants' health.
Flowering Time of Critical Kush
Critical Kush has a relatively short flowering time of 55-60 days. This makes it suitable for indoor growers who want a quicker turnaround. Outdoor growers can expect to harvest their crops during the last weeks of September or the first weeks of October. Plan your planting accordingly to ensure optimal growth and maximize your yield.
Average Height of Critical Kush
Critical Kush cannabis plants typically reach a height of 60-100 cm indoors and 100-140 cm outdoors. This makes them suitable for various growing spaces, including small indoor setups or outdoor gardens. If height management is a concern, techniques such as low-stress training or topping can be used to control plant growth and promote bushier development.
Critical Kush Crop Yield
When grown indoors or outdoors, Critical Kush feminized seeds have the potential to yield an impressive harvest of 21-23 ounces per square meter. To maximize your crop yield, provide your plants with adequate nutrients, lighting, and proper pruning techniques. Consider using trellising for extra support and improved yields.
Quality of Critical Kush Buds
The buds produced by feminized Critical Kush seeds are visually appealing and aromatic. They have a mossy-colored, fluffy exterior with orange hairs and a purple undertone. Translucent trichomes cover the buds, indicating their potency. When smoked, Critical Kush buds deliver a smooth and flavorful experience, with an earthy and spicy taste that lingers on the palate.
Dominant Terpenes in Critical Kush
Terpenes are responsible for the unique aroma and flavor profiles of cannabis strains. Critical Kush cannabis contains a variety of terpenes that contribute to its distinct scent and taste:
Terpineol and citral: Citrus odor and taste
D-limonene and eugenol: Spicy smell and taste
Pinene and camphene: Earthy and piney aroma
Smell and Taste of Critical Kush
Critical Kush feminized seeds produce buds with an irresistible earthy aroma and spicy overtone. The scent is complemented by a sweet lemon hint on the exhale. As a descendant of Skunk#1, this strain also carries a distinctive dopey odor. Prepare to be enchanted by the captivating smells and tastes that Critical Kush has to offer.
The Effects of Critical Kush
Critical Kush marijuana is known for its relaxing effects, making it the perfect strain for those seeking a good night's sleep or relief from muscle aches. After just 15 minutes, users experience a relaxation of muscles that starts in their limbs and migrates towards the core. The euphoric effects of Critical Kush can help alleviate stress, anxiety, and even depression.
Medical Uses for Critical Kush
While Critical Kush cannabis has a CBD concentration below 2%, it still offers various medicinal benefits. The strain is often used to treat insomnia, night terrors, aches and pains, stress, and anxiety. Its pain-relieving and relaxing properties make it a popular choice among individuals recovering from injuries or looking for natural relief.
Buy Critical Kush Cannabis Seeds Now in the USA
Don't miss out on the chance to grow your own stash of Critical Kush cannabis with Indopedia seed bank. Our affordable prices, fast US-based shipping, and top-notch customer service make us the go-to choice for cannabis enthusiasts. Order today and experience the exceptional quality and effects of Critical Kush. Start your growing journey now!
Customer Reviews
I've found my new favorite strain. The potency is just right and the growth cycle is very predictable.
Absolutely the best strain I've grown so far. Remarkably fast germination and a hearty, robust plant at full maturity. Yield was off the charts!
Holy smokes, these seeds are the real deal! I popped 'em and got some fat, sticky colas. Super stoked with the quality and yield. A must-try for any grower.
Strain Data Table
| Attribute | Data |
| --- | --- |
| CBD Content | 2.9 percent |
| Climate Zones | Continental, Mediterranean, Sunny, Temperate |
| Difficulty | Beginner |
| Dominant Terpenes | Caryophyllene |
| Effects | Creative, Euphoric, Relaxed, Sleepy, Uplifted |
| Flavors | Citrus, Earthy, Lemon, Pungent, Sweet |
| Flowering Time | 8–10 weeks |
| Flowering Type | Autoflowering |
| Genetics | Critical Mass x Ruderalis |
| Grows Best | Greenhouse, Indoor, Outdoor |
| Harvest Month | All Year |
| Indica / Sativa | Mostly Indica |
| Indoor Plant Height | 14–22 inches |
| Indoor Yield | 14–16 oz/m2 |
| Moods | Focus, Relaxed, Uplift |
| Outdoor Plant Height | 14–22 inches |
| Outdoor Yield | 4 oz/plant |
| Seed Sex | Feminized |
| Symptoms | Anxiety, Arthritis, Depression, Inflammation, Insomnia, Migranes, Muscle Spasms, Stress |
| THC Content | 20 percent |