Critical Kush Feminized Cannabis Seeds
Procure the impressive Critical Kush Feminized Cannabis Seeds online in the USA. These select marijuana seeds are ready for rapid shipment to all areas nationwide.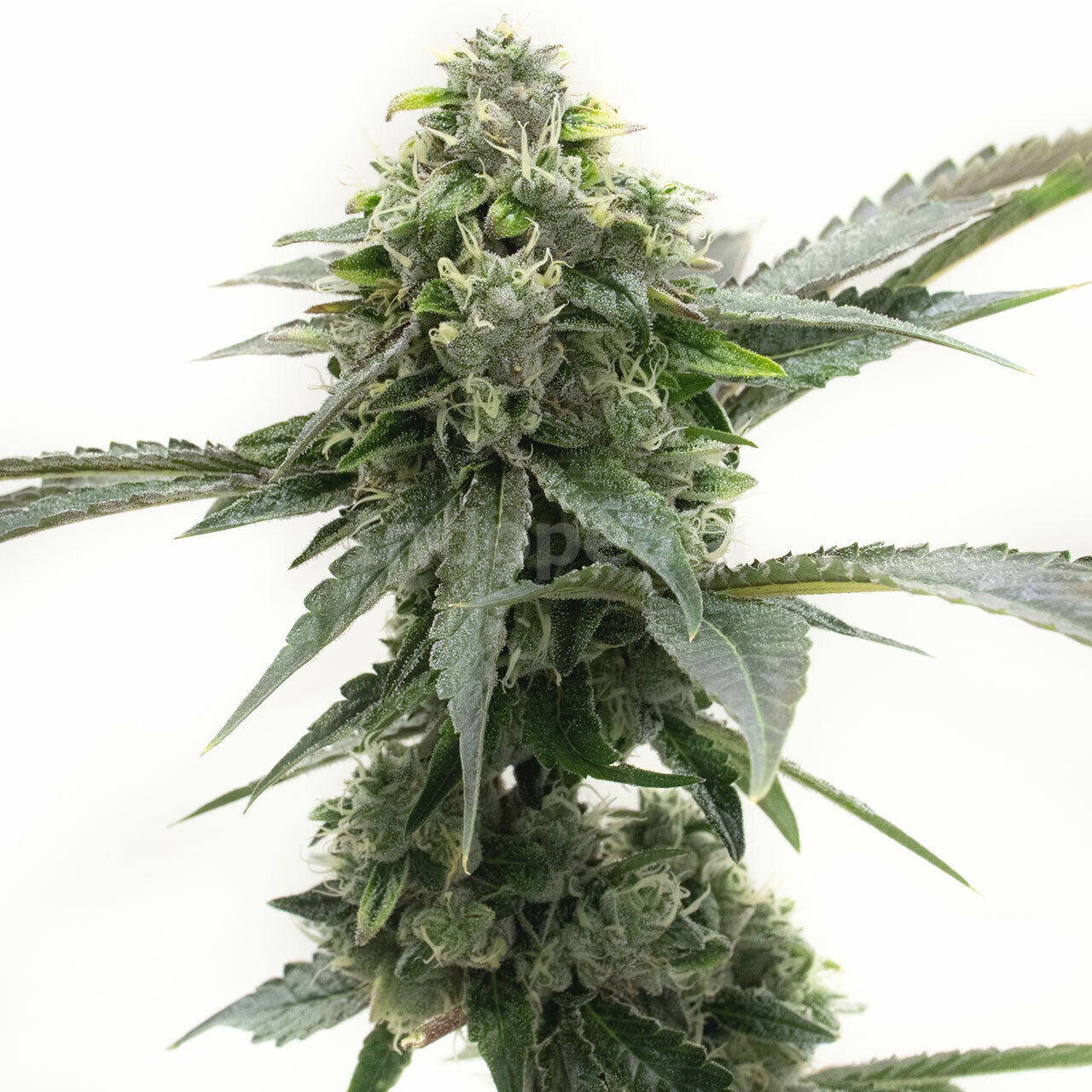 Price Per Seed:
$
9.38
Introduction to Critical Plus Feminized Cannabis Seeds
Looking to buy high-quality, versatile cannabis seeds online in the USA? Look no further than our selection of Critical Plus feminized cannabis seeds. These balanced hybrid seeds have gained massive popularity in Spain and are now making waves in the Pacific Northwest and Desert Southwest regions of the United States. With its well-rounded high, sweet and citrusy flavor, and the ability to alleviate stress and provide pain relief, Critical Plus is a must-have for both recreational and therapeutic use.
Fast US-Based Shipping
When you purchase Critical Plus Feminized cannabis seeds from us, you can expect fast shipping to all fifty states. We understand the importance of discreet packaging, so your order will arrive at your doorstep without any indication of its contents. Plus, we offer free shipping on orders over $99, making it even more convenient for you to get your hands on these premium seeds.
Key Characteristics of Critical Plus
When it comes to growing cannabis, Critical Plus offers some key characteristics that make it a top choice for both indoor and outdoor cultivation. Here are some highlights:
Balanced hybrid with a 50:50 Sativa/Indica ratio
Well-rounded high that is powerful but not heavy
Sweet, citrusy, earthy flavor with hints of pine
Resinous flowers with an attractive olive-to-dark-emerald color
Adapts well to various growing media like soil, coco coir, and hydroponics
Ripens quickly and produces above-average yields
Genetics and Origins of Critical Plus
Critical Plus is an offspring of the pungent Skunk strain. With its Skunk lineage and the addition of Big Bud genetics, this cultivar offers a truly unique combination of flavors, effects, and growth characteristics. The result is a well-balanced hybrid that has become a favorite among cannabis enthusiasts.
Feminized Seed Advantages
Our Critical Plus feminized seeds have been carefully bred to ensure that every plant will be female. This eliminates the need to identify and remove male plants, saving time and resources. With feminized seeds, you can maximize your yield potential and focus on growing high-quality buds without the worry of pollination.
Benefits of Photoperiod Seeds
Critical Plus feminized cannabis seeds are photoperiod seeds, meaning they require a specific light cycle to transition from vegetative growth to flowering. This makes them ideal for both indoor and outdoor growers who want to control the growth and development of their plants. By adjusting the light cycle, you can manipulate the flowering time and maximize your harvest.
Critical Plus Seeds Germination Guide
To ensure successful germination of your Critical Plus feminized seeds, follow these steps:
Place the seeds in a glass of distilled water for 24-48 hours.
Transfer the seeds to a damp paper towel and fold it over to cover them.
Keep the paper towel moist and warm (around 70-80°F) for 2-7 days.
Once roots appear, carefully transfer the seeds to your chosen growing medium.
How to Cultivate Critical Plus
Growing cannabis can be a rewarding experience, but it requires some knowledge and attention to detail. Here are some general tips for cultivating Critical Plus feminized seeds:
Provide optimal growing conditions, including proper lighting, temperature, humidity, and airflow. Consider using a carbon filter with an inline fan to control the strong odor.
Support heavy colas with branch support as they begin to swell.
Maintain optimal conditions to prevent mold on the dense buds.
Consider high-stress training techniques like topping, super cropping, or fimming to increase yields.
Critical Plus Growing Difficulty
While Critical Plus is known for its resilience and ability to adapt to various growing media, it does require some attention to detail. The plant may need branch support as the heavy colas develop, and maintaining optimal conditions is crucial to prevent mold. With proper care and attention, even novice growers can achieve great results with Critical Plus.
Flowering Time of Critical Plus
Critical Plus has a relatively short flowering time of 7 to 8 weeks when grown indoors. This makes it a great choice for those who want to enjoy the fruits of their labor sooner rather than later. For outdoor growers in warm and sunny locations similar to the Mediterranean, harvest typically begins by early October.
Average Height of Critical Plus
Critical Plus marijuana plants have an average height, making them suitable for various growing environments. Whether you have limited space indoors or want to cultivate outdoors without drawing too much attention, Critical Plus can be easily managed. For indoor growers, techniques like low-stress training can help control height and maximize space utilization.
Critical Plus Crop Yield
When it comes to yield, Critical Plus does not disappoint. Indoor growers can expect an average yield of up to 1.96 ounces per square foot when using a Screen of Green setup. Outdoor cultivation in optimal settings can result in a whopping 44 ounces of flowers per plant. By providing the right conditions and implementing yield-boosting techniques, you can maximize your harvest with Critical Plus.
Quality of Critical Plus Buds
The buds produced by Critical Plus seeds are truly a sight to behold. With their long, dense structure and beautiful olive-to-dark-emerald color, they are mouthwatering from any angle. The addition of cold pre-harvest nighttime temperatures can even enhance their appearance, giving the leaves a majestic mauve hue. Not only do these buds look impressive, but they also boast a high resin content, making them perfect for extraction or simply enjoying their potent effects.
Dominant Terpenes in Critical Plus
Terpenes are aromatic compounds found in cannabis that contribute to its flavor, aroma, and effects. In Critical Plus, you can expect dominant terpenes such as myrcene, limonene, and pinene. These terpenes give rise to the strain's earthy flavor with hints of sweet citrus and fresh pine. The combination of terpenes creates a delightful sensory experience when consuming Critical Plus.
Smell and Taste of Critical Plus
The smell of Critical Plus weed is immediately recognizable thanks to its Skunk heritage. The fragrance is reminiscent of wet loam with traces of sweet citrus and fresh pine. When smoked, the sour zest diminishes, giving way to an earthy flavor with a hint of juniper berries. The taste is smooth and satisfying, making each inhale a pleasurable experience.
The Effects of Critical Plus
Critical Plus marijuana delivers a well-balanced high that hits the head first with an uplifting and energetic buzz. It provides a swift change in mental state, bringing forth a rush of positive vibes and creative thoughts. This strain is perfect for social settings as it encourages giggle fits, talkativeness, and meaningful conversations. As the high progresses, the Indica side of Critical Plus comes into play, providing a calming influence that relaxes the body without causing couch-lock. You'll feel at ease while remaining functional and ready to tackle day-to-day tasks.
Medical Uses for Critical Plus
In addition to its recreational benefits, Critical Plus cannabis has several potential therapeutic uses. The balanced effects of this strain make it suitable for managing stress, anxiety, and depression. It may also provide relief from pain and inflammation. While it is not a potent sedative, consuming Critical Plus in the afternoon or early evening can contribute to a restful night's sleep.
Buy Critical Plus Cannabis Seeds Now in the USA
Ready to experience the incredible benefits of Critical Plus cannabis? Don't miss out on this versatile and high-quality strain. Purchase your seeds today from our online shop and have them shipped directly to your doorstep anywhere in the USA. With our fast shipping, discreet packaging, and top-notch customer service, you can trust us to provide you with the best cannabis seeds for your growing needs. Order now and start cultivating your own stash of premium Critical Plus buds.
Customer Reviews
Fast shipping, great customer service, and most importantly, the seeds produce the most stunning plants.
These seeds are gold! 100% germination rate and plants were resilient even in less than ideal conditions. The final product had a complex flavor profile and a pleasant, relaxed high.
These seeds are fire, fam! The buds are straight-up dank and the high is outta this world. Definitely gonna order more!
Strain Data Table
| Attribute | Data |
| --- | --- |
| CBD Content | 0.8 percent |
| Climate Zones | Continental, Mediterranean, Sunny, Temperate |
| Difficulty | Beginner |
| Dominant Terpenes | Humulene |
| Effects | Aroused, Focused, Relaxed, Sedative, Uplifted |
| Flavors | Lemon, Pine, Sweet, Woody |
| Flowering Time | 6–8 weeks |
| Flowering Type | Photoperiod |
| Genetics | Critical Mass x OG Kush |
| Grows Best | Greenhouse, Indoor, Outdoor |
| Harvest Month | October |
| Indica / Sativa | Mostly Indica |
| Indoor Plant Height | 14–19 inches |
| Indoor Yield | 21 oz/m2 |
| Moods | Focus, Relaxed, Uplift |
| Outdoor Plant Height | 14–19 inches |
| Outdoor Yield | 23 oz/plant |
| Seed Sex | Feminized |
| Symptoms | Anxiety, Arthritis, Depression, Insomnia, Migranes, Stress |
| THC Content | 20 percent |