Critical Bilbo Feminized Cannabis Seeds
Obtain the superb Critical Bilbo Feminized Cannabis Seeds for sale online in the USA. These top-tier cannabis seeds are in stock and prepared for quick shipping to all territories in the nation.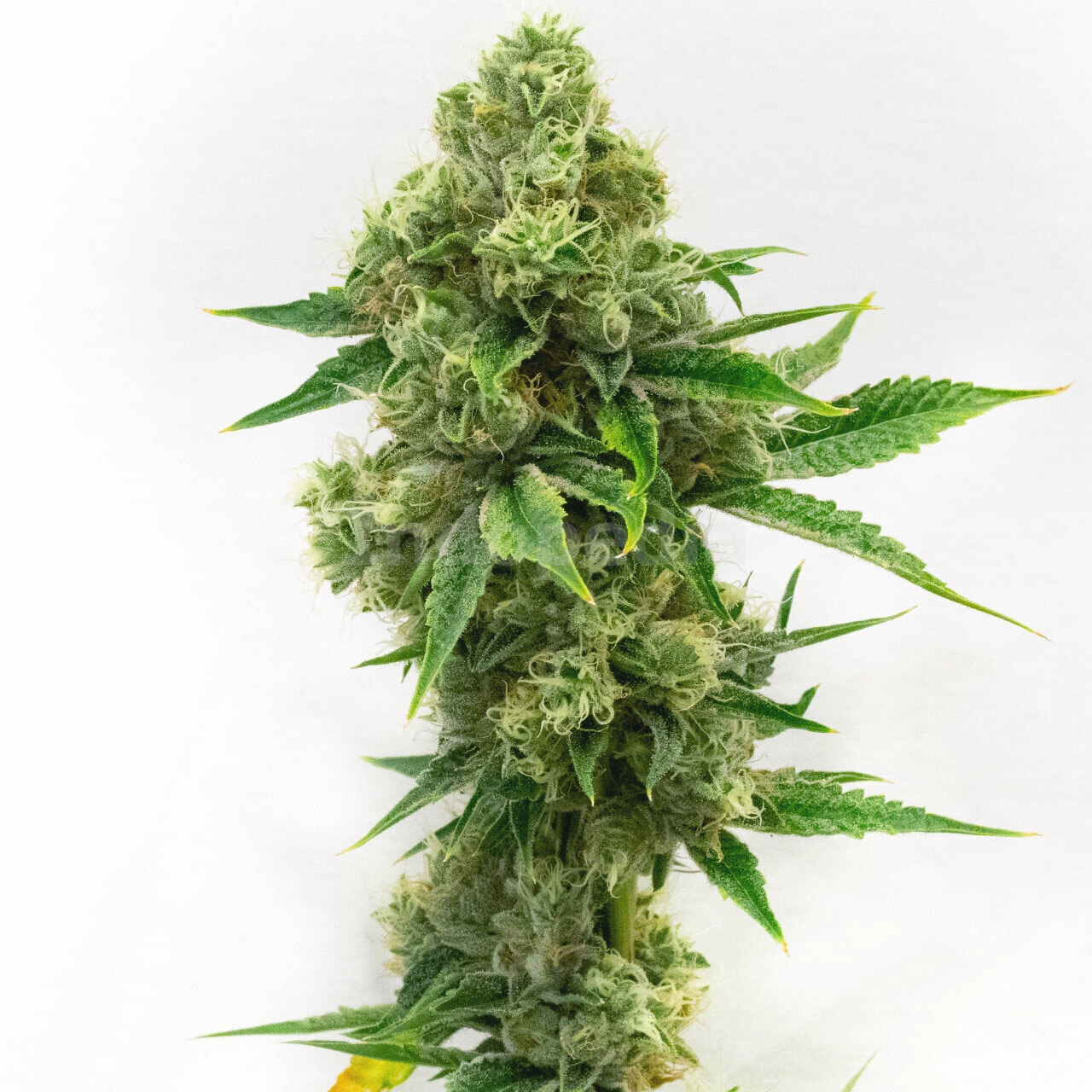 Price Per Seed:
$
11.17
Introduction to Critical Bilbo Feminized Cannabis Seeds
Looking to buy high-quality cannabis seeds online in the USA? Look no further than our selection of Critical Bilbo feminized cannabis seeds. These award-winning seeds are a favorite among both experienced growers and beginners alike. With their impressive genetics and unique effects, Critical Bilbo is sure to satisfy even the most discerning cannabis connoisseur.
Fast US-Based Shipping
When you order Critical Bilbo feminized marijuana seeds from us, you can expect fast and discreet shipping to all fifty states. Our packaging ensures that your seeds arrive safely and securely, without any indication of their contents. Plus, we offer free shipping on orders over $99, making it even easier to get your hands on these top-notch seeds.
Key Characteristics of Critical Bilbo
A multi-award-winning strain with over 20 accolades
Hybrid strain with a balanced high
Fruity aroma with hints of berries and honey
Sweet and gentle smoke with an aftertaste of honey and tobacco
Moderate THC content of 18-22%
Known for its intense effects, including mood boost, mental clarity, and creativity enhancement
Social and talkative strain perfect for socializing or creative pursuits
Potential therapeutic effects include pain relief, muscle relaxation, appetite stimulation, and nausea reduction
Genetics and Origins of Critical Bilbo
Critical Bilbo feminized cannabis seeds are a cross between an Afghan strain and Skunk #1. This unique combination results in a resilient plant with exceptional qualities. The strain originated in the city of Bilbao, located in Northern Spain. Since its creation, Critical Bilbo has gained international recognition and popularity.
Feminized Seed Advantages
Feminized seeds are a popular choice among growers for several reasons. With feminized seeds, you can eliminate the guesswork of identifying and removing male plants, as they have a 99.9% chance of producing female plants. This ensures that all your efforts and resources are focused on growing high-quality buds. Plus, feminized seeds tend to produce more consistent and potent crops.
Benefits of Photoperiod Seeds
Critical Bilbo feminized seeds are photoperiod seeds, meaning their growth and flowering are influenced by changes in light cycles. This makes them suitable for both indoor and outdoor cultivation. Indoor growers can control the light cycle to maximize yield and potency, while outdoor growers can take advantage of seasonal changes to achieve optimal results.
Critical Bilbo Seeds Germination Guide
Moisten two paper towels with purified or bottled water.
Place one wet paper towel on a plate.
Gently place your Critical Bilbo Feminized seeds on the paper towel about an inch apart.
Cover the seeds with the second wet paper towel.
Lift both paper towels to remove excess water.
Cover the plate with another plate to create a dark environment.
Place the plates in a warm location, such as a cabinet or drawer.
Check regularly to ensure the paper towels stay moist.
In 1-10 days, you should see your Critical Bilbo seeds sprout and develop healthy taproots.
Plant the germinated seeds root first into your chosen grow medium.
How to Cultivate Critical Bilbo
Growing Critical Bilbo feminized seeds is a rewarding and straightforward process. Here are some general tips for cultivating healthy plants:
Provide a well-ventilated space with proper temperature and humidity control.
Consider using the Screen of Green (SCROG) technique to maximize yield and promote healthy growth.
Prune regularly to maintain airflow and remove lower branches that do not receive enough light.
Use the appropriate nutrients and monitor pH levels to ensure optimal plant health.
Water your plants every three to four days and flush before harvest to improve taste and smoothness.
Expect a flowering time of around six to eight weeks for indoor cultivation.
Outdoors, Critical Bilbo typically starts flowering in September in the Northern hemisphere or March in the Southern hemisphere.
Critical Bilbo Growing Difficulty
Critical Bilbo feminized cannabis seeds are suitable for growers of all skill levels. Their resilience against common cannabis infestations, diseases, and mold makes them an excellent choice for beginners. With proper care and maintenance, you can achieve impressive results, even if you're new to cannabis cultivation.
Flowering Time of Critical Bilbo
Indoors, Critical Bilbo feminized seeds have a flowering time of around six to eight weeks. This relatively short flowering period allows for quicker harvests and faster turnover. Outdoor growers can expect to harvest their crops in the first half of September in the Northern hemisphere or March in the Southern hemisphere.
Average Height of Critical Bilbo
Critical Bilbo cannabis plants typically reach heights between 79 and 118 inches. This medium height makes them suitable for growing in small spaces or alongside other plants. If height management is a concern, techniques such as topping or low-stress training can help control the vertical growth.
Critical Bilbo Crop Yield
Indoor growers can expect an average yield of 1.31 to 1.63oz/㎡, while outdoor growers can harvest between 52 and 67oz per plant. To maximize your crop yield, ensure your plants receive adequate light, nutrients, and proper care throughout their growth cycle.
Quality of Critical Bilbo Buds
Critical Bilbo marijuana plants produce big, dense buds that are known for their exceptional quality. These resinous buds are visually appealing and boast a potent aroma and flavor profile. Expect a sweet and fruity taste with hints of berries and honey, accompanied by a gentle smoke that leaves a pleasant aftertaste.
Dominant Terpenes in Critical Bilbo
Terpenes are aromatic compounds found in cannabis that contribute to its smell and taste. Critical Bilbo is known for its dominant terpenes, including:
Myrcene: Known for its earthy and herbal aroma.
Limonene: Provides a citrusy scent with uplifting effects.
Caryophyllene: Offers spicy and peppery notes.
Smell and Taste of Critical Bilbo
Critical Bilbo feminized seeds produce plants with a delectable fruity smell. You'll experience a blend of berries and honey, with hints of Skunk and wet soil. When smoked, Critical Bilbo delivers a rich and sweet flavor that is reminiscent of smoking a flavored cigarette. The aftertaste of honey and tobacco lingers, leaving your mouth feeling refreshed.
The Effects of Critical Bilbo
Critical Bilbo marijuana buds are known for their intense effects. This hybrid strain provides a mood boost and mental clarity, allowing you to feel content and focused. It can also enhance creativity and motivation, making it perfect for artistic pursuits. Additionally, Critical Bilbo promotes sociability and talkativeness, making it a great choice for socializing or enjoying a good book.
Medical Uses for Critical Bilbo
The therapeutic potential of Critical Bilbo is vast. Many medical cannabis users have reported its effectiveness in relieving pain, reducing muscle tension, and stimulating appetite. It may also help alleviate symptoms of gastrointestinal disorders, such as nausea and vomiting. However, it's important to start with low doses to avoid potential psychedelic effects.
Buy Critical Bilbo Cannabis Seeds Now in the USA
Ready to experience the exceptional qualities of Critical Bilbo feminized marijuana seeds? Purchase your seeds now from our online shop in the USA. We offer a wide selection of high-quality seeds, fast shipping, and excellent customer support. Don't miss out on this multi-award-winning strain that is sure to impress both beginners and experienced growers alike. Order your Critical Bilbo feminized seeds today!
Customer Reviews
A grower's dream come true! The yields are bountiful, and the aromas are out of this world.
These seeds grew into beautiful plants with a good yield. They are potent and have a wonderful taste. Will definitely be ordering again.
These seeds exceeded my expectations. Robust genetics, vigorous growth, and the buds are sticky and delicious. Deffo would buy again!
Strain Data Table
| Attribute | Data |
| --- | --- |
| CBD Content | 0.6 percent |
| Climate Zones | Continental, Mediterranean, Sunny, Temperate |
| Difficulty | Beginner |
| Dominant Terpenes | Limonene |
| Effects | Creative, Energetic, Euphoric, Focused, Happy, Talkative |
| Flavors | Berry, Earthy, Honey, Sweet, Tobacco |
| Flowering Time | 6–8 weeks |
| Flowering Type | Photoperiod |
| Genetics | Critical Mass (Afghani x Skunk #1) |
| Grows Best | Greenhouse, Indoor, Outdoor |
| Harvest Month | September |
| Indica / Sativa | Mostly Indica |
| Indoor Plant Height | 31–46 inches |
| Indoor Yield | 14–18 oz/m2 |
| Moods | Efficient, Focus, Recharged, Relaxed |
| Outdoor Plant Height | 31–46 inches |
| Outdoor Yield | 53–67 oz/plant |
| Seed Sex | Feminized |
| Symptoms | Anxiety, Arthritis, Depression, Insomnia, Muscle Spasms, Stress |
| THC Content | 21 percent |