Cream Caramel Feminized Cannabis Seeds
Secure the top-quality Cream Caramel Feminized Cannabis Seeds for sale online in the USA. These upscale cannabis seeds are ready for immediate delivery to all states within the country.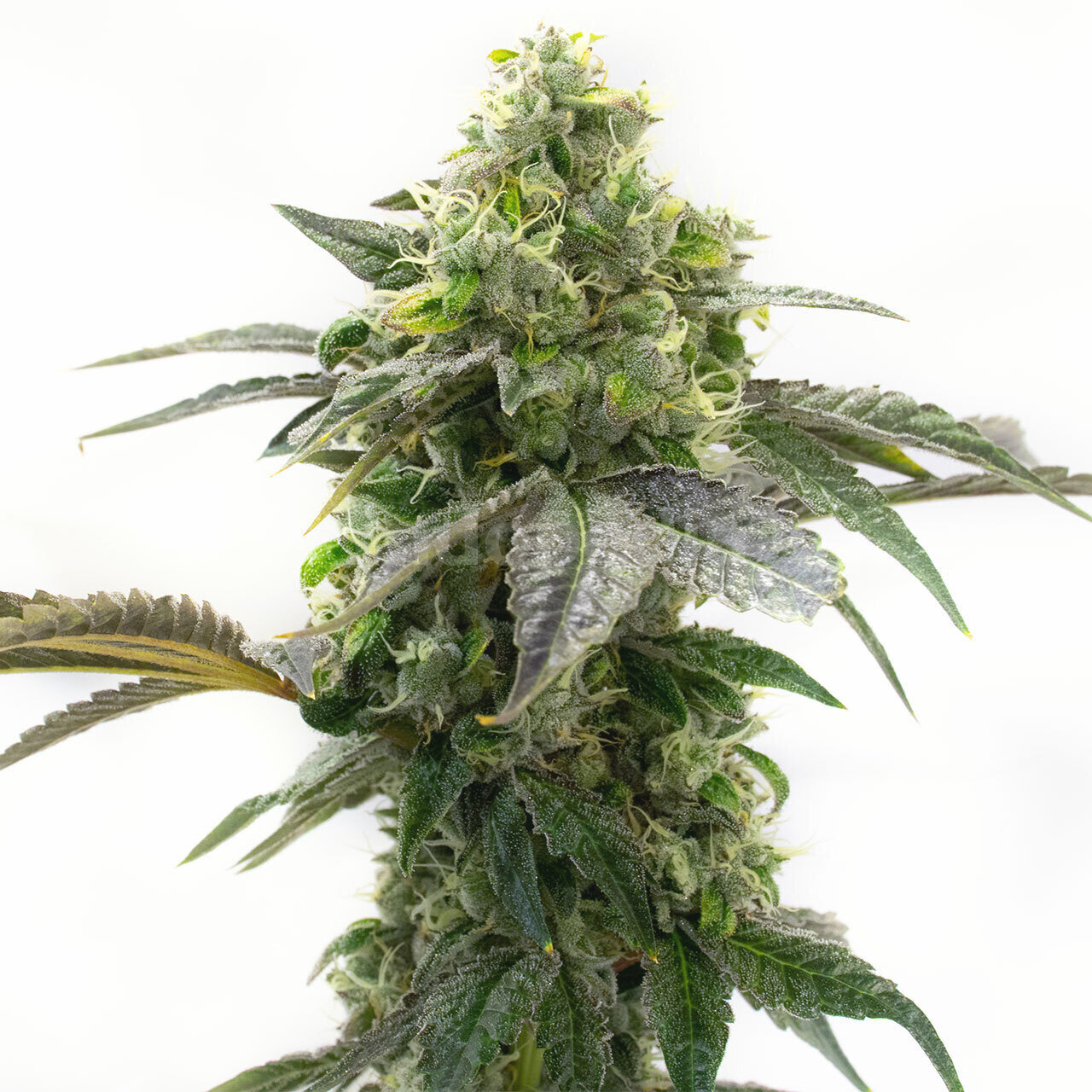 Price Per Seed:
$
9.38
Introduction to Cream Caramel Feminized Cannabis Seeds
Looking to buy high-quality Cream Caramel feminized cannabis seeds online in the USA? Look no further! Indopedia seed bank offers a wide selection of top-notch seeds for sale, including the popular Cream Caramel strain. With our fast US-based shipping, discreet packaging, and excellent customer service, we make it easy for you to purchase your favorite cannabis seeds from the comfort of your own home.
Fast US-Based Shipping
When you buy Cream Caramel feminized cannabis seeds from Indopedia, you can expect fast and reliable shipping to all fifty states. We understand the importance of receiving your seeds in a timely manner, which is why we prioritize efficient delivery. Our packages are discreetly packaged to ensure privacy and security. Plus, we offer free shipping on orders over $99. Don't wait any longer – order your Cream Caramel feminized seeds today!
Key Characteristics of Cream Caramel
90% indica hybrid with a perfect balance of Blue Black, Maple Leaf Indica, and White Rhino genetics
High THC content (19-24%) with low CBD levels (less than 2%)
Hard-hitting effects that leave you feeling happy, relaxed, and stress-free
Sweet, savory, and earthy flavors that will tantalize your taste buds
Short and compact plants with dense buds and vibrant green colors
Genetics and Origins of Cream Caramel
A potent crossbreed, Cream Caramel feminized cannabis seeds are the result of crossing Blue Black, Maple Leaf Indica, and White Rhino. This genetic combination creates a 90% indica hybrid with powerful relaxing effects and delightful flavors. Originally bred in Spain, Cream Caramel has since gained popularity worldwide due to its exceptional qualities.
Feminized Seed Advantages
Cream Caramel feminized seeds are guaranteed to produce only female plants, eliminating the hassle of removing male plants from your crop. This ensures a higher yield of bud-bearing female plants and maximizes your resources and efforts. Whether you're a beginner or an experienced grower, feminized seeds offer a hassle-free growing experience.
Benefits of Photoperiod Seeds
Cream Caramel feminized marijuana seeds are photoperiod seeds, meaning they require a specific light cycle to transition from the vegetative stage to the flowering stage. This makes them suitable for both indoor and outdoor growers. By controlling the light cycle, you can manipulate the growth and flowering stages to suit your needs. Indoor growers can use artificial lights to mimic natural sunlight, while outdoor growers can take advantage of seasonal changes to trigger flowering.
Cream Caramel Seeds Germination Guide
Soak your Cream Caramel feminized seeds in purified water for 12-24 hours.
Place the seeds between two damp paper towels and cover them with a plate.
Keep the seeds in a warm and dark place until taproots emerge (usually within 3-5 days).
Transplant the germinated seeds into a larger pot or directly into the soil.
How to Cultivate Cream Caramel
Growing Cream Caramel feminized seeds is relatively simple, making them suitable for beginners. These plants thrive in various setups and are resistant to common pests and diseases. Whether you choose soil or hydroponics, providing proper lighting, nutrients, and care will ensure healthy growth. Both indoor and outdoor growers can achieve generous yields with a little love and attention.
Cream Caramel Growing Difficulty
Cream Caramel feminized cannabis seeds are known for their resilience and easy cultivation. With their robust nature, they are forgiving of minor mistakes and require basic cultivation techniques to flourish. Whether you're a seasoned grower or just starting out, Cream Caramel is an excellent choice for a successful cultivation experience.
Flowering Time of Cream Caramel
After germination, Cream Caramel seeds enter the flowering stage, which typically lasts for 7-10 weeks. Indoor growers can expect a total life cycle of approximately 6-8 months from seed to harvest. Outdoor growers should plan their cultivation to allow for a late September harvest. With proper care and optimal growing conditions, you can enjoy abundant yields of high-quality buds.
Average Height of Cream Caramel
Cream Caramel cannabis plants are known for their short and compact stature, reaching a height of around 1-3 feet. This makes them suitable for both indoor and outdoor cultivation, especially in spaces with limited vertical room. If you prefer a bushier appearance, you can employ pruning techniques to encourage lateral branching.
Cream Caramel Crop Yield
When grown indoors, Cream Caramel marijuana plants can produce yields of approximately 15-17 oz/m² of high-quality buds. Outdoor-grown plants have the potential to yield around 12-22 oz per plant. To maximize your yield, ensure your plants receive sufficient light, nutrients, and care throughout their growth cycle.
Quality of Cream Caramel Buds
Cream Caramel buds are truly a treat for the senses. They boast vibrant green colors with bright orange pistils within dense bud clusters. The flavors and fragrances live up to the strain's name, with hints of vanilla, caramel, nuts, honey, and more. Each puff will leave you craving for another taste of this delicious strain.
Dominant Terpenes in Cream Caramel
Terpenes are natural compounds responsible for the aroma and flavors found in cannabis. In Cream Caramel, you can expect a delightful blend of terpenes that contribute to its unique profile. While the exact terpene composition may vary, common terpenes found in Cream Caramel cannabis include myrcene, caryophyllene, and limonene.
Smell and Taste of Cream Caramel
Cream Caramel marijuana lives up to its name with a heavenly aroma and flavor profile. When you get up close to these buds, you'll notice notes of vanilla, blueberry, caramel, and subtle earthiness. Once lit, the taste is a delightful combination of nuts, butter, caramel, pine, lemon, and berries. This strain is sure to please even the most discerning palates.
The Effects of Cream Caramel
Cream Caramel feminized seeds produce a potent indica-dominant hybrid with powerful effects. The high THC content induces a happy, stress-free, relaxed, and somewhat sleepy state. It's perfect for unwinding after a long day or engaging in non-strenuous activities. The mind receives a euphoric buzz while the body experiences a soothing physical sensation.
Medical Uses for Cream Caramel
Cream Caramel cannabis has therapeutic properties that can benefit medical marijuana users. The calming effects are ideal for managing anxiety, depression, stress, and other mental health conditions. The strain's analgesic properties can provide relief from chronic pain, joint/muscle conditions like arthritis and fibromyalgia, as well as symptoms associated with seizures and neurological disorders.
Buy Cream Caramel Cannabis Seeds Now in the USA
Don't miss your chance to buy Cream Caramel feminized cannabis seeds online from Indopedia seed bank! Our fast US-based shipping ensures quick delivery to your doorstep. With our extensive selection of high-quality seeds and excellent customer service, we are your go-to source for all your cannabis seed needs. Order now and experience the joy of growing your own Cream Caramel plants at home!
Customer Reviews
Incredible variety, top-notch genetics. Fast germination and impressive growth rate. You've got a loyal customer in me.
These seeds are the epitome of quality. The plants are sturdy, the buds are resinous, and the yield is above and beyond. Will be buying again.
I'm impressed! These seeds gave me a bumper crop with superb trichome production. The taste and aroma are simply divine.
Strain Data Table
| Attribute | Data |
| --- | --- |
| CBD Content | 0.5 percent |
| Climate Zones | Continental, Mediterranean, Sunny, Temperate |
| Difficulty | Intermediate |
| Dominant Terpenes | Linalool |
| Effects | Euphoric, Focused, Hungry, Relaxed, Sleepy, Uplifted |
| Flavors | Butter, Coffee, Earthy, Honey, Sweet, Vanilla |
| Flowering Time | 8–10 weeks |
| Flowering Type | Photoperiod |
| Genetics | Blue Black x Maple Leaf Indica x White Rhino |
| Grows Best | Greenhouse, Indoor, Outdoor |
| Harvest Month | September |
| Indica / Sativa | Mostly Indica |
| Indoor Plant Height | 6–14 inches |
| Indoor Yield | 14–19 oz/m2 |
| Moods | Focus, Relaxed, Uplift |
| Outdoor Plant Height | 6–14 inches |
| Outdoor Yield | 12–21 oz/plant |
| Seed Sex | Feminized |
| Symptoms | Anxiety, Depression, Inflammation, Insomnia, Muscle Spasms, Stress |
| THC Content | 20 percent |