Cookies & Cream Feminized Cannabis Seeds
Get the exceptional Cookies & Cream Feminized Cannabis Seeds for sale online in the USA. These choice cannabis seeds are readily available and dispatched quickly to all areas nationwide.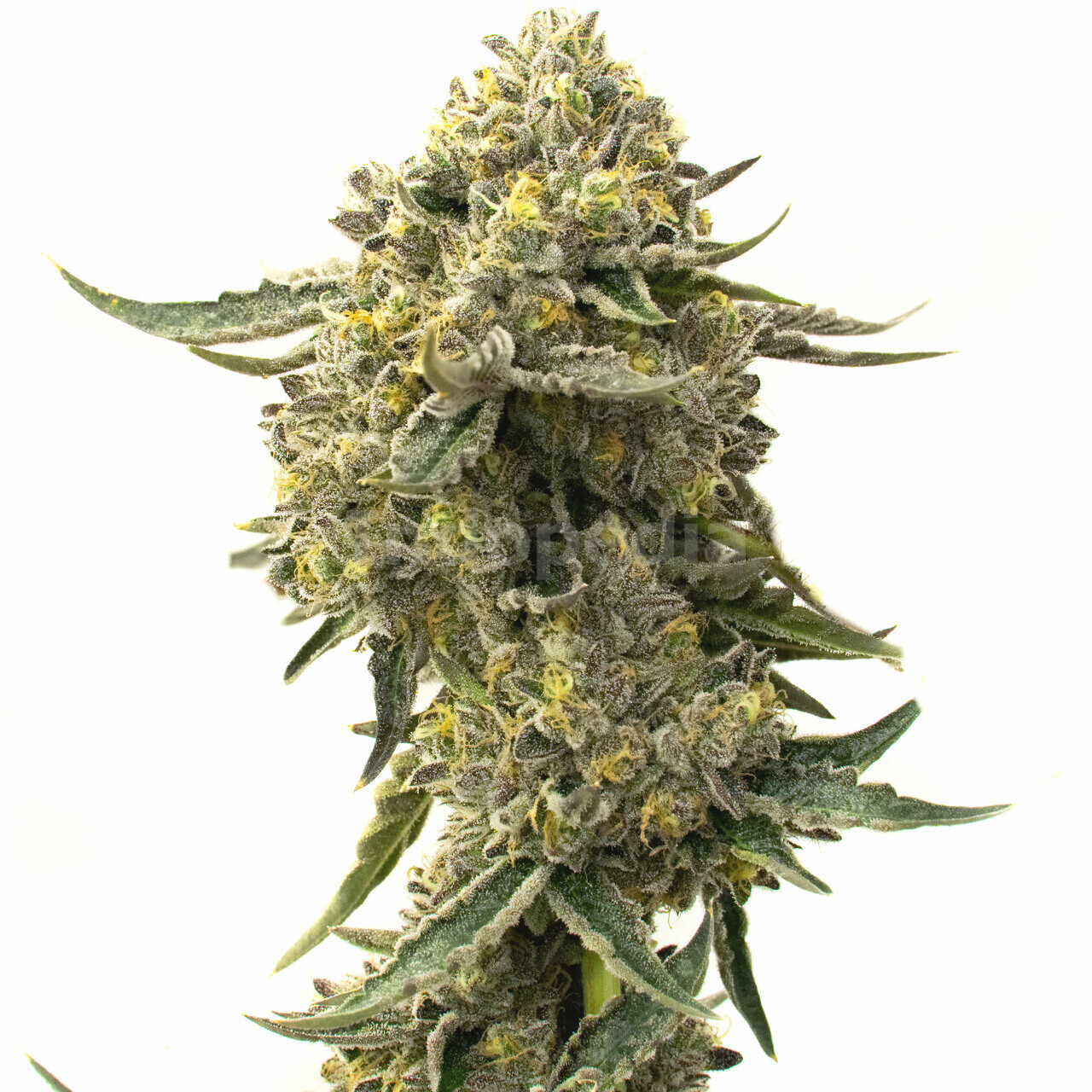 Price Per Seed:
$
9.58
Introduction to Cookies & Cream Feminized Cannabis Seeds
Looking to buy the best Cookies & Cream feminized cannabis seeds for sale online in the USA? Look no further! Indopedia Seed Bank offers top-quality Cookies & Cream seeds that are perfect for both novice and experienced growers. With fast US-based shipping, discreet packaging, and a wide range of benefits, our Cookies & Cream feminized seeds are the ideal choice.
Fast US-Based Shipping
When you order Cookies & Cream feminized cannabis seeds from Indopedia Seed Bank, you can expect fast and reliable shipping to all fifty states in the USA. Our discreet packaging ensures your privacy, and we offer free shipping on orders over $99. Say goodbye to long waits and customs hassles - with our domestic shipping, your seeds will arrive at your doorstep in no time.
Key Characteristics of Cookies & Cream
Well-rounded indica strain
Long-lasting effects
Sweet dessert-like aroma and taste
THC levels up to 22%
Ideal for uplifting mood and winding down
Perfect for a good night's sleep
Genetics and Origins of Cookies & Cream
Cookies & Cream feminized seeds are the result of crossing Girl Scout Cookies and Starfighter strains. This combination has produced a beloved strain with balanced effects and a delightful flavor profile. The sweet dessert-like aromas and high THC levels make it a favorite among cannabis enthusiasts.
Feminized Seed Advantages
Our Cookies & Cream feminized cannabis seeds develop into all-female plants, eliminating the need to remove males from your crop. This makes cultivation easier and ensures a higher yield of juicy buds come harvest time. Whether you're a beginner or an experienced grower, feminized seeds are the way to go.
Benefits of Photoperiod Seeds
Cookies & Cream is a photoperiod strain, meaning its growth and flowering are influenced by light cycles. This makes it suitable for both indoor and outdoor cultivation. Indoor growers can control the light cycle to optimize growth, while outdoor growers can take advantage of seasonal changes for natural flowering.
Cookies & Cream Seeds Germination Guide
Start by gathering your supplies: Cookies & Cream feminized seeds, paper towels, plates, purified water, and tweezers.
Wet a paper towel with water, making sure it's not soaking wet.
Place the seeds an inch apart on the wet paper towel.
Cover the seeds with another damp paper towel.
Use a plate to cover the setup and create the ideal germination environment.
Keep the setup in a warm, dark place and check moisture levels daily.
Within 1-5 days, taproots should appear.
Carefully transfer the seedlings to your chosen growing medium.
How to Cultivate Cookies & Cream
Growing Cookies & Cream feminized seeds requires some experience, but with proper care and attention, you'll be rewarded with a bountiful harvest of fat buds. Here are some general cannabis growing tips to help you along the way:
Maintain ideal environmental conditions (temperature, humidity, airflow).
Implement training techniques (topping, pruning) to manage plant growth.
Provide adequate nutrients throughout the vegetative and flowering stages.
Regularly monitor and adjust pH levels in your growing medium.
Use support structures (trellis, stakes) to keep plants upright during bud development.
Cookies & Cream Growing Difficulty
Cookies & Cream feminized cannabis seeds are best suited for intermediate and advanced cultivators due to their specific requirements and challenges during cultivation. However, with some experience and attention to detail, you can overcome these challenges and enjoy a rewarding grow journey.
Flowering Time of Cookies & Cream
Once your Cookies & Cream plants enter the flowering stage, it takes approximately 9-10 weeks for the buds to be ready for harvest. Indoor growers can expect a flowering period of around 9-10 weeks, while outdoor growers should plan for a mid-October harvest. Patience is key during this stage as the buds develop their delightful flavors and sticky resin.
Average Height of Cookies & Cream
Cookies & Cream plants tend to stay compact and reach a height of 2-3 feet. This makes them suitable for indoor cultivation with limited space, as well as for outdoor stealth growing. If vertical space is a concern, techniques like topping and low-stress training can help manage the height and promote lateral growth.
Cookies & Cream Crop Yield
With proper care and cultivation techniques, you can expect decent yields from your Cookies & Cream feminized seeds. Indoors, you can achieve yields of around 14-17.5 ounces per square meter. Outdoor growers can anticipate yields of approximately 14-17.5 ounces per plant. Implementing methods like Sea of Green (SOG) and pruning can help increase your overall crop yield.
Quality of Cookies & Cream Buds
The buds from feminized Cookies & Cream seeds are a sight to behold. They are oozing with sticky resin and emit a heavenly sweet aroma that will entice you in for a try. Once dried and cured, the nugs boast THC levels ranging from 17-22%, delivering balanced effects that uplift your mood and allow for creative exploration.
Dominant Terpenes in Cookies & Cream
Terpenes are aromatic compounds found in cannabis that contribute to its unique flavors and effects. Cookies & Cream feminized seeds produce a delightful mix of terpenes, with linalool, pinene, and ocimene being the dominant ones. These terpenes give the strain its sweet and earthy aroma and add to the overall sensory experience.
Smell and Taste of Cookies & Cream
Prepare your senses for a truly delectable experience with Cookies & Cream cannabis buds. As your plants near harvest, a sweet and fruity aroma fills your grow room, making it hard to resist. Light up and be greeted with incense and sandalwood fragrances that fill your nostrils. The sweet taste with subtle hints of vanilla and nuts will leave you craving another puff.
The Effects of Cookies & Cream
The well-rounded and long-lasting effects of Cookies & Cream marijuana buds are sure to leave you feeling good about life. With the first toke, pressure builds around your temples, leading to euphoric thoughts and an uplifted mood. Your senses heighten, inspiring creativity and innovative thinking. As the indica properties take over, you'll feel comfortably lazy but not couch-locked. Before long, expect a deep slumber and an uninterrupted night's sleep.
Medical Uses for Cookies & Cream
Cookies & Cream cannabis offers a wide range of benefits for medical marijuana users. The uplifting effects can help alleviate symptoms of anxiety, depression, and stress. The strain's analgesic properties may provide relief for chronic pain sufferers, including those with arthritis, multiple sclerosis, PMS, and fibromyalgia. Users struggling with insomnia may also find solace in the deep sleep induced by Cookies & Cream.
Buy Cookies & Cream Cannabis Seeds Now in the USA
Ready to experience the delights of Cookies & Cream feminized cannabis seeds? Indopedia Seed Bank is your trusted source for high-quality seeds. Our online shop offers a wide selection of strains, including Cookies & Cream, available for purchase. With fast US-based shipping and a commitment to customer satisfaction, we make it easy for you to start your grow journey. Don't miss out on this award-winning strain - order your Cookies & Cream feminized seeds today!
Customer Reviews
The plants are growing fast and strong, can't wait for harvest time. So far, I'm extremely pleased.
The quality of these seeds is extraordinary. The plants were vigorous, the yield was plentiful, and the high is intense. Worth every cent.
Talk about dank genetics! These seeds produced the frostiest nugs I've ever seen. My friends can't get enough of it!
Strain Data Table
| Attribute | Data |
| --- | --- |
| CBD Content | 0.4 percent |
| Climate Zones | Continental, Mediterranean, Sunny, Temperate |
| Difficulty | Intermediate |
| Dominant Terpenes | Humulene |
| Effects | Creative, Euphoric, Happy, Relaxed, Sleepy, Talkative, Uplifted |
| Flavors | Fruity, Herbal, Nutty, Sweet, Vanilla, Woody |
| Flowering Time | 8–10 weeks |
| Flowering Type | Photoperiod |
| Genetics | Girl Scout Cookies x Starfighter |
| Grows Best | Greenhouse, Indoor, Outdoor |
| Harvest Month | October |
| Indica / Sativa | Mostly Indica |
| Indoor Plant Height | 15–23 inches |
| Indoor Yield | 14–18 oz/m2 |
| Moods | Relaxed, Uplift |
| Outdoor Plant Height | 15–23 inches |
| Outdoor Yield | 14–18 oz/plant |
| Seed Sex | Feminized |
| Symptoms | Anxiety, Arthritis, Depression, Insomnia, Stress |
| THC Content | 20 percent |