Chocolope Feminized Cannabis Seeds
Buy the superb Chocolope Feminized Cannabis Seeds online in the USA. These elite marijuana seeds are in reserve and dispatched briskly to every state in the country.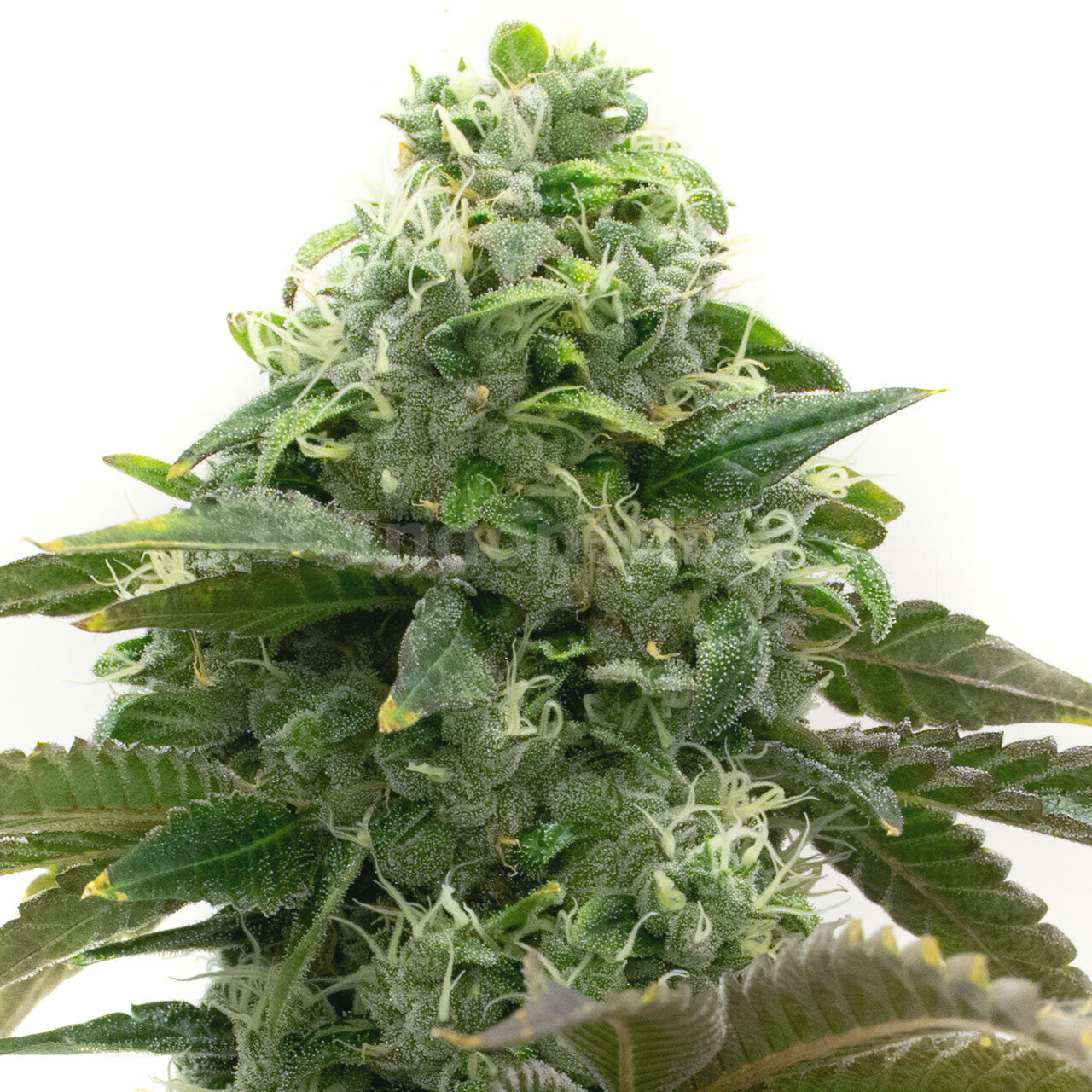 Price Per Seed:
$
9.38
Introduction to Chocolope Feminized Cannabis Seeds
If you're looking to buy high-quality cannabis seeds online in the USA, look no further than Indopedia's collection of Chocolope feminized cannabis seeds. With our top-tier selection and fast shipping, you can have these incredible seeds delivered right to your doorstep. Don't miss out on the opportunity to grow this sought-after strain in your own garden.
Fast US-Based Shipping
When you order Chocolope feminized cannabis seeds from Indopedia, you can expect fast and reliable shipping to all fifty states. Our discreet packaging ensures that your order arrives safely and without any indication of its contents. Plus, we offer free shipping on orders over $99, making it even more convenient for you to get the seeds you need. Order now and experience the convenience of shopping with Indopedia!
Key Characteristics of Chocolope
Sativa-dominant hybrid
Potent combination of O.G. Chocolate Thai and Cannalopehaze
12-17% THC levels
Energizing and uplifting effects
Delicious flavor with hints of sweet chocolate and coffee
Genetics and Origins of Chocolope
Chocolope feminized marijuana seeds are created by crossing O.G. Chocolate Thai with Cannalopehaze. This combination results in a sativa-dominant cannabis hybrid with exceptional qualities. The genetics trace back to landrace strains such as Thai, Haze, and Mexican, ensuring a unique and unforgettable cannabis experience.
Feminized Seed Advantages
Feminized seeds offer many advantages for both beginner and experienced growers. These seeds have been selectively bred to ensure that they produce only female plants. This eliminates the need to identify and remove any male plants, optimizing your yield and saving you time and effort.
Benefits of Photoperiod Seeds
Chocolope feminized seeds are photoperiod seeds, meaning they require a specific light cycle to transition from the vegetative stage to the flowering stage. This makes them ideal for both indoor and outdoor growers, as you can control the light exposure to mimic seasonal changes or optimize growth in an indoor environment.
Chocolope Seeds Germination Guide
Gather the following materials: a plate or tray, a water sprayer with pH-neutral water, paper towels, and kitchen tweezers.
Spray two sheets of paper towel with the pH-neutral water.
Lay one sheet on your tray and use the tweezers to place your Chocolope feminized seeds on top of the paper towel.
Cover the seeds with the second sheet of moistened paper towel.
Place the tray in a dark, warm space and check the paper towels regularly to ensure they stay moist.
You should see results within one to five days, with white taproots indicating successful germination.
How to Cultivate Chocolope
Chocolope weed seeds can be grown both indoors and outdoors, but they require some care and attention due to their size. These plants can reach heights of up to seven feet, so make sure you have enough space for them to grow. Regular pruning is also necessary to ensure proper airflow and prevent disease.
Chocolope Growing Difficulty
While feminized Chocolope marijuana seeds are not recommended for beginner growers, they can be a great choice for those looking to expand their skills. With proper care and attention, you can achieve impressive yields of up to 25oz per plant. Just be prepared to invest time and effort into cultivating these beautiful plants.
Flowering Time of Chocolope
The flowering time for Chocolope feminized cannabis seeds is approximately ten weeks. If you're growing indoors, make sure to adjust your light cycle to mimic the natural conditions of a Mediterranean climate. Outdoor growers should expect a harvest around late October or early November, depending on their location.
Average Height of Chocolope
Chocolope cannabis plants are known for their tall and wide stature. These plants require ample space to grow and thrive. If you're growing indoors, consider using low-stress training techniques and topping to manage their height. Outdoor growers should choose a suitable location with enough room for these impressive plants.
Chocolope Crop Yield
With proper care and optimal growing conditions, Chocolope feminized seeds can produce an impressive yield of up to 25oz per plant. To maximize your yield, make sure to provide adequate nutrients during the vegetative stage and use supplements during the flowering phase. By following these guidelines, you can enjoy bountiful harvests of high-quality buds.
Quality of Chocolope Buds
The buds from feminized Chocolope seeds are truly a sight to behold. Their light-green coloration is accentuated by thick layers of trichomes, giving them a frosty appearance. When properly dried, they emit a strong aroma of chocolate mixed with hints of nuts. The taste is equally delightful, with a delicious combination of sweet chocolate and coffee.
Dominant Terpenes in Chocolope
Terpenes are aromatic compounds found in cannabis plants that contribute to their unique smell and taste. Chocolope buds contain a variety of terpenes, including Beta-Caryophyllene, Terpinolene, Myrcene, p-Cymene, and hints of Limonene. These terpenes give Chocolope its distinct fragrance and contribute to its energizing and uplifting effects.
Smell and Taste of Chocolope
The scent of Chocolope marijuana is truly a treat for the senses. As you inhale the smoke, you'll be greeted with a delightful mix of chocolate and coffee aromas. The nutty undertones add another layer of complexity to the fragrance. When it comes to taste, Chocolope delivers on its promise with a rich and flavorful experience reminiscent of sweet chocolate mixed with hints of coffee.
The Effects of Chocolope
Chocolope marijuana provides a powerful sativa-dominant high that can supercharge your day. With THC levels ranging from 12-17%, this strain delivers an intense rush of energy and creativity. The uplifting effects are often compared to a strong cup of coffee, providing motivation and inspiration to tackle any task. It's the perfect wake and bake strain for those looking to start their day on a high note.
Medical Uses for Chocolope
In addition to its recreational benefits, Chocolope cannabis buds also have potential medical uses. The mood-boosting effects can help alleviate symptoms of stress, depression, and anxiety. It can also provide relief from fatigue and increase appetite, making it beneficial for those undergoing medical treatments. However, it's important to consult with a healthcare professional before using Chocolope or any other cannabis strain for medical purposes.
Buy Chocolope Cannabis Seeds Now in the USA
Don't miss out on the opportunity to grow Chocolope feminized marijuana seeds in your own garden. Indopedia offers a wide selection of high-quality seeds, including Chocolope, at competitive prices. Order now and experience the convenience of shopping online with our fast US-based shipping and discreet packaging. Buy Chocolope seeds today and embark on an incredible growing journey!
Customer Reviews
Grew these beauties in my backyard and they turned out great. Superb yield, will definitely order again.
If you're after a big yield and a potent punch, these seeds are your ticket. Super pleased with the entire growing process.
Wow, these seeds are top-notch! They sprouted quickly and grew into healthy, vigorous plants. The yield was impressive, and the aroma is out of this world.
Strain Data Table
| Attribute | Data |
| --- | --- |
| CBD Content | 0.4 percent |
| Climate Zones | Continental, Mediterranean, Sunny, Temperate |
| Difficulty | Beginner |
| Dominant Terpenes | Caryophyllene |
| Effects | Creative, Energetic, Euphoric, Relaxed, Uplifted |
| Flavors | Coffee, Earthy, Pungent, Sweet |
| Flowering Time | 10–12 weeks |
| Flowering Type | Photoperiod |
| Genetics | Chocolate Thai x Cannalope Haze |
| Grows Best | Greenhouse, Indoor, Outdoor |
| Harvest Month | October |
| Indica / Sativa | Mostly Sativa |
| Indoor Plant Height | 15–23 inches |
| Indoor Yield | 14–18 oz/m2 |
| Moods | Efficient, Recharged, Relaxed, Uplift |
| Outdoor Plant Height | 23–34 inches |
| Outdoor Yield | 21–25 oz/plant |
| Seed Sex | Feminized |
| Symptoms | Anxiety, Arthritis, Depression, Fatigue, Migranes, Stress |
| THC Content | 17 percent |