Cheese Feminized Cannabis Seeds
Order the notable Cheese Feminized Cannabis Seeds for sale online in the USA. These quality cannabis seeds are in stock and prepared for swift delivery to all states within the nation.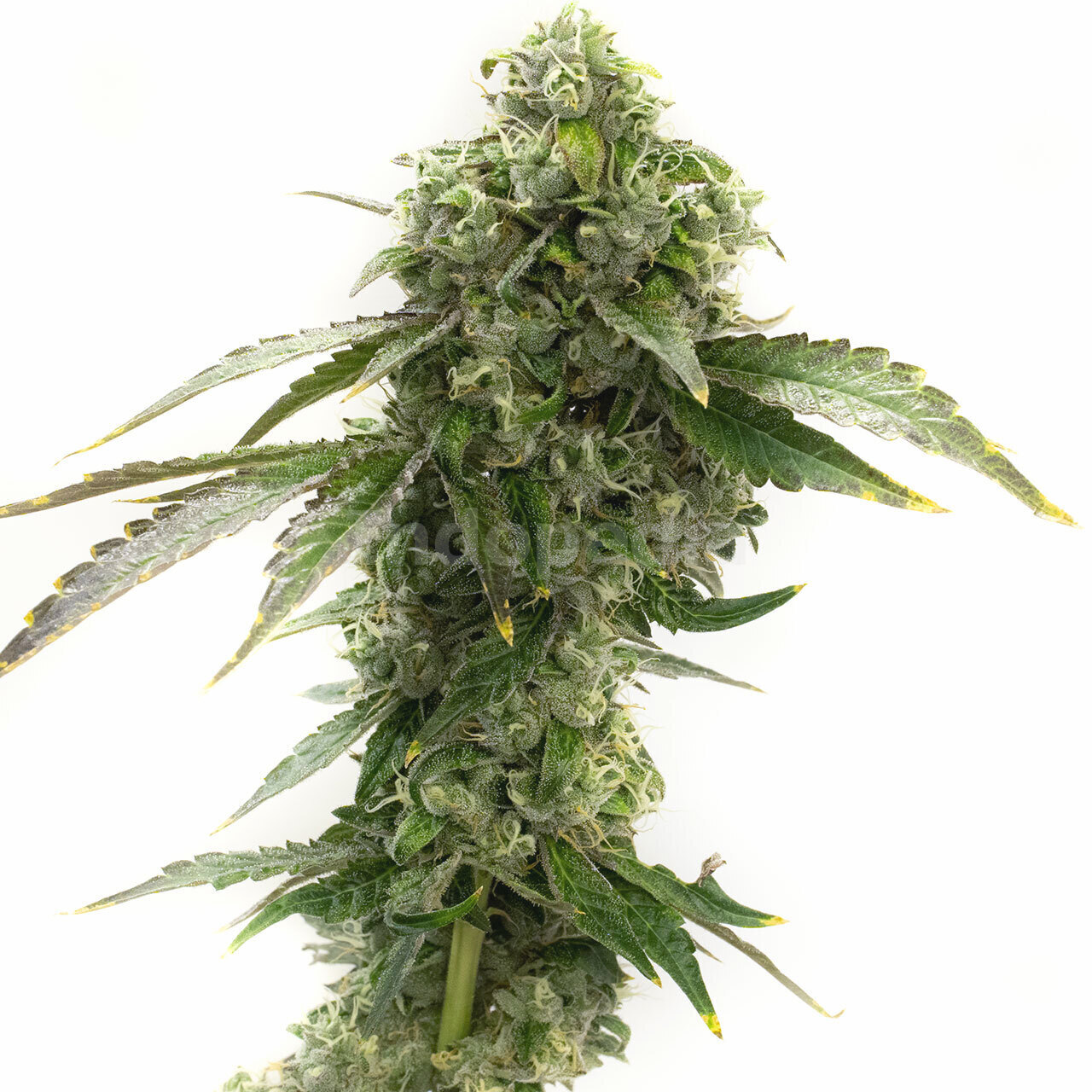 Price Per Seed:
$
9.25
Introduction to Cheese Feminized Cannabis Seeds
Looking to buy top-quality Cheese feminized cannabis seeds online in the USA? Look no further! Indopedia seed bank is your go-to source for premium seeds that deliver exceptional results. With our wide selection and fast, discreet shipping, you can easily purchase Cheese feminized seeds from the comfort of your home.
Fast US-Based Shipping
At Indopedia seed bank, we understand the importance of quick and reliable shipping. That's why we offer fast shipping to all fifty states. Our packages are discreetly packaged to ensure your privacy, and we provide free shipping on orders over $99. With our domestic shipping options, you can have your Cheese feminized seeds delivered right to your doorstep in no time.
Key Characteristics of Cheese
Indica-dominant hybrid with a balanced genetic makeup
Potent yet soothing effects without overpowering
Distinct and musky aroma reminiscent of cured cheddar
Uplifting mood and relaxation for both mind and body
Sturdy and resilient plants with vigorous flower production
Genetics and Origins of Cheese
Cheese feminized cannabis seeds are a cross between Afghani, Skunk #1, and White Widow. These three renowned strains come together to create a truly exceptional hybrid. The influence of Skunk #1 is particularly evident in its aroma, while the Afghani genetics contribute to its soothing effects. The result is a well-balanced strain with a unique flavor profile.
Feminized Seed Advantages
When you choose feminized seeds like Cheese, you eliminate the guesswork of plant sex concerns. Feminized seeds produce only female plants, ensuring a bud-bearing garden every time. This eliminates the need to discard male plants and maximizes your yield potential.
Benefits of Photoperiod Seeds
Photoperiod seeds, like Cheese feminized seeds, offer flexibility for both indoor and outdoor growers. They respond to changes in light cycles, making them ideal for manipulating growth stages. Indoor growers can control the vegetative and flowering stages by adjusting their lighting schedule. Outdoor growers can time their planting to take advantage of the natural seasonal changes.
Cheese Seeds Germination Guide
Gather your supplies, including paper towels, a plate, tweezers, bottled water, and your Cheese feminized seeds.
Moisten one paper towel and place it on the plate.
Use tweezers to pick up a seed and place it on the paper towel, leaving space between each seed.
Moisten another paper towel and cover the seeds. Tilt the plate to remove any excess moisture.
Place the plate in a dark and warm location, such as a kitchen cupboard or on top of your fridge.
Check on your seeds daily and remove any with taproots protruding from their shells.
Re-moisten the remaining seeds and leave them for another day.
Repeat this process for five days or until all seeds have sprouted.
How to Cultivate Cheese
Cultivating Cheese feminized cannabis seeds is relatively straightforward. Here are some general tips:
Provide a suitable grow medium such as soil or hydroponics.
Maintain a temperature range of 65–80°F and humidity below 50%.
Trim excess foliage to promote better light penetration and airflow.
Use strong grow lamps to maximize bud production.
Consider training techniques such as Screen of Green (ScrOG) to optimize space usage.
Cheese Growing Difficulty
Cheese feminized seeds are known for their resilience and ease of growth, making them suitable for growers of all levels. Novice growers will appreciate their forgiving nature, while experienced growers can still achieve impressive yields by implementing advanced techniques.
Flowering Time of Cheese
Indoor Cheese plants have a flowering time of approximately 7–8 weeks. Outdoor growers can expect to harvest their crops before the first mid-October frosts. The exact timing may vary slightly based on environmental conditions and growing techniques.
Average Height of Cheese
Cheese marijuana plants typically reach a moderate height, making them suitable for both indoor and outdoor cultivation. Indoor plants usually stay under 3.5 feet, while outdoor plants can grow up to 5 feet tall. With proper training and pruning techniques, you can manage the height to suit your growing space.
Cheese Crop Yield
When grown indoors, Cheese feminized seeds have the potential to produce around 19–22 oz/m² of high-quality buds. Outdoor growers can expect even higher yields, with averages exceeding 28 ounces per crop. Techniques such as topping and low-stress training can help increase your overall yield.
Quality of Cheese Buds
Cheese weed buds are visually appealing, featuring a pale orange shade and covered in trichomes from foliage tips to the flowers themselves. The aroma is distinct and musky, reminiscent of a slab of cured cheddar. When smoked, the flavor profile is rich with hints of butter and sweetness, followed by a dominating taste of cheddar.
Dominant Terpenes in Cheese
Terpenes are aromatic compounds found in cannabis that contribute to its flavor and aroma. While the exact terpene profile may vary slightly depending on phenotype, Cheese is known to contain terpenes such as myrcene, caryophyllene, and limonene. These terpenes contribute to its unique scent and taste.
Smell and Taste of Cheese
Cheese feminized cannabis seeds produce plants with an aromatic profile that is truly one-of-a-kind. The smell starts with earthy and pine notes during early flowering, which are accentuated by mint, herbs, flowers, and fruit after drying and curing. The smoke is thick, heavy, and musky, with a sweet and sour flavor profile. The dominant taste of cheddar lingers on the exhale, giving way to a subtle aftertaste of blue cheese.
The Effects of Cheese
Cheese marijuana buds deliver potent effects with 14-18% THC and under 2% CBD. When consumed in moderation, this strain uplifts the mood and induces a cerebral rush that leads to euphoria. It then transitions into a relaxing physical heaviness that warms the body and releases tension. Higher doses can lead to a couch-lock effect, making it perfect for de-stressing and unwinding in the afternoon or evening.
Medical Uses for Cheese
Cheese cannabis has gained popularity among medical marijuana users for its therapeutic benefits. The moderate potency and indica dominance make it suitable for alleviating symptoms of depression, anxiety, PTSD, insomnia, appetite issues, nausea, chronic pain, inflammation, and more. Additionally, its uplifting effects can promote overall well-being and enhance mood for both medicinal and recreational users.
Buy Cheese Cannabis Seeds Now in the USA
Ready to experience the exceptional qualities of Cheese feminized cannabis seeds? Indopedia seed bank offers high-quality seeds at affordable prices. With our fast US-based shipping and discreet packaging, you can have your seeds delivered directly to your door. Don't miss out on the opportunity to grow your own fruitful garden of this legendary strain. Order your Cheese feminized seeds today and prepare for a truly satisfying cultivation journey.
Customer Reviews
This strain is a winner for me! High germination rate, easy to grow, and the buds are dense with a lovely cheese scent.
Outstanding genetics here! Love the potency, aroma, and yield size. Really hearty plants, they grew strong even in less than ideal conditions.
These seeds are like magic beans! From seed to harvest, the process was smooth sailing. The potency is mind-blowing, and the flavor is a true delight. I can't recommend them enough!
Strain Data Table
| Attribute | Data |
| --- | --- |
| CBD Content | 0.3 percent |
| Climate Zones | Continental, Mediterranean, Sunny, Temperate |
| Difficulty | Intermediate |
| Dominant Terpenes | Humulene |
| Effects | Happy, Relaxed, Uplifted |
| Flavors | Butter, Cheese, Earthy, Pungent, Sweet |
| Flowering Time | 8–10 weeks |
| Flowering Type | Photoperiod |
| Genetics | Skunk #1 Phenotype x Afghani #1 |
| Grows Best | Greenhouse, Indoor, Outdoor |
| Harvest Month | October |
| Indica / Sativa | Mostly Indica |
| Indoor Plant Height | 15–22 inches |
| Indoor Yield | 16–19 oz/m2 |
| Moods | Relaxed, Uplift |
| Outdoor Plant Height | 15–22 inches |
| Outdoor Yield | 18–21 oz/plant |
| Seed Sex | Feminized |
| Symptoms | Anxiety, Arthritis, Depression, Migranes, Nausea, Stress |
| THC Content | 17 percent |