Cement Shoes Feminized Cannabis Seeds
Purchase the first-rate Cement Shoes Feminized Cannabis Seeds for sale online in the USA. These top-grade cannabis seeds are in store and shipped promptly to all parts of the nation.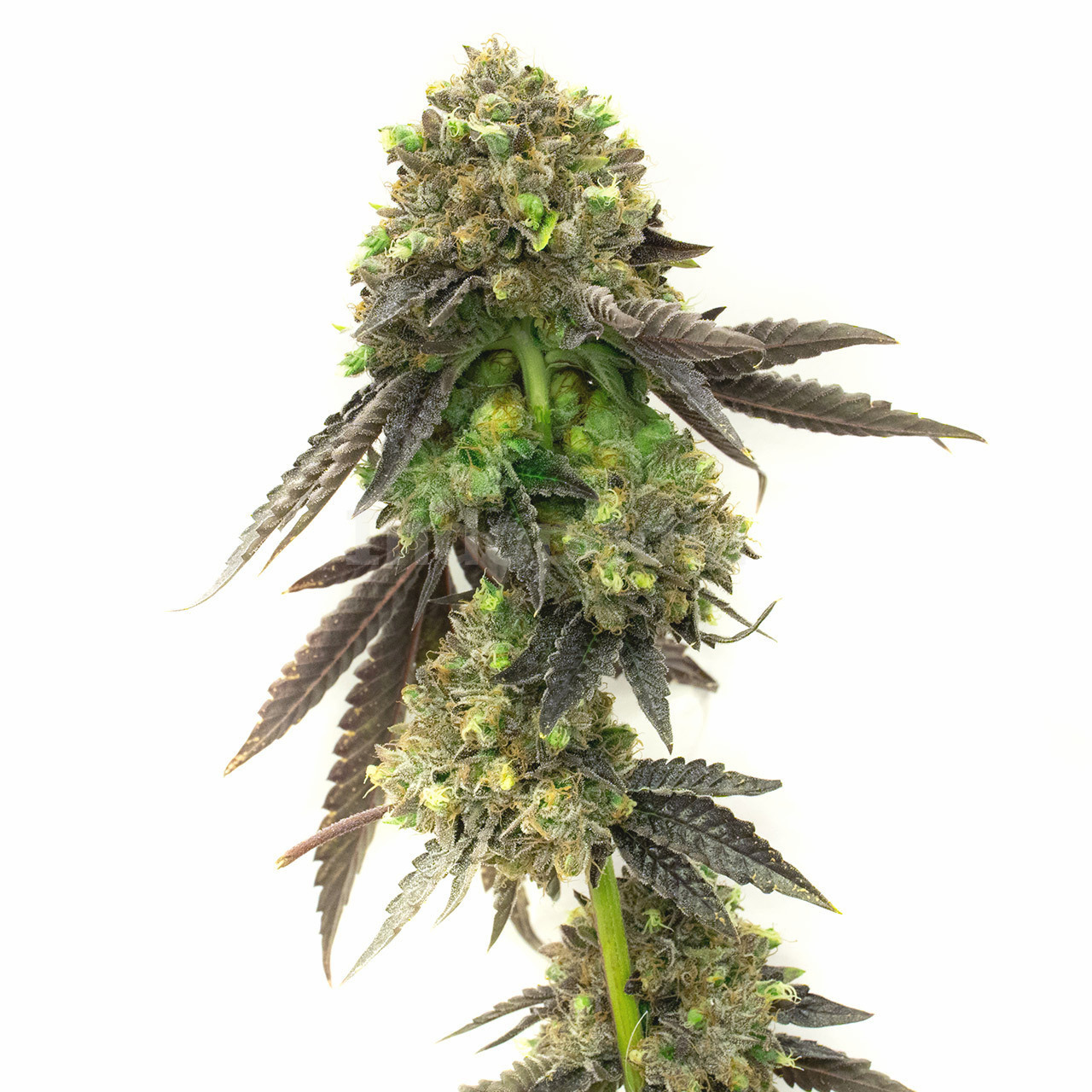 Price Per Seed:
$
9.38
Introduction to Cement Shoes Feminized Cannabis Seeds
Experience the ultimate relaxation and euphoria with Cement Shoes feminized cannabis seeds. This top-shelf, indica-heavy hybrid is the result of a legendary genetic lineage that incorporates some of Canada and California's finest cultivars. Bursting with earthy, citrus, berry, and lemony notes, Cement Shoes delivers a fruity cocktail of flavor with every toke. With up to 24% THC, this strain is known for its potent and aromatic effects.
Not only does Cement Shoes provide a knockout experience, but it also offers a host of potential medical and therapeutic benefits. The plants grown from these feminized seeds develop large popcorn-shaped buds covered in amber-colored pistils and a heavy layer of trichomes. Despite its imposing name, Cement Shoes is an easy-to-grow plant that makes a great addition to any garden.
Fast US-Based Shipping
When you buy Cement Shoes feminized marijuana seeds from Indopedia, you can expect fast shipping to all fifty states. We pride ourselves on discreet packaging and offer free shipping on orders over $99. Say goodbye to long wait times and customs delays – enjoy the convenience of domestic shipping for your cannabis seeds.
Key Characteristics of Cement Shoes
Indica-heavy hybrid
Potent with up to 24% THC
Earthly, citrusy, berry, and lemony flavor profile
Large popcorn-shaped buds covered in amber-colored pistils
Packed with trichomes
Genetics and Origins of Cement Shoes
Cement Shoes is the offspring of Animal Cookies and OG Kush, two iconic strains with legendary genetics. This unique combination results in a strain with exceptional aroma and effects. The feminized version ensures that you will only grow female plants, eliminating the need to sex your crop and reducing the risk of accidental pollination.
Feminized Seed Advantages
Feminized seeds, such as Cement Shoes feminized cannabis seeds, offer several advantages for growers. These seeds produce only female plants, maximizing your yield and eliminating the need to remove male plants. This saves time and effort, allowing you to focus on growing premium buds. With feminized seeds, you can achieve consistent results and ensure a high-quality crop.
Benefits of Photoperiod Seeds
Photoperiod seeds, like Cement Shoes feminized seeds, provide greater control over the growth cycle of your plants. They require a specific light schedule to transition from the vegetative stage to the flowering stage. This makes them ideal for indoor and outdoor growers who want to manipulate their plants' growth according to their preferences or local seasonal conditions.
Cement Shoes Seeds Germination Guide
Collect your marijuana seeds.
Wet two paper towels with bottled water and place one on a dinner plate.
Gently pick up the cannabis seeds using tweezers and place them about an inch apart on top of the wet paper towel.
Cover your cannabis seeds with the second wet paper towel.
Check for pooling water underneath the plate and wipe it down if necessary.
Place the dinner plate with your marijuana seeds in a moist, warm, dark space like a drawer or cupboard.
Frequently check on your marijuana seeds to ensure they remain damp.
Your cannabis seeds should develop a healthy taproot within 24-120 hours.
How to Cultivate Cement Shoes
Cultivating Cement Shoes is a rewarding experience, whether you're a seasoned grower or a beginner. Provide optimal feeding and maintain appropriate temperature and humidity levels. These plants are naturally resilient to mold and pests, making them easy to manage. Indoor growers can implement a sea of green (SOG) setup to maximize their space and yield.
Cement Shoes Growing Difficulty
Cement Shoes Feminized Cannabis Seeds are suitable for both experienced growers and beginners. These plants have a short and bushy stature, seldom growing taller than 4.5 feet. They are naturally resilient to most pests and diseases, making them an ideal choice for first-time cultivators. With minimal TLC, you can enjoy a successful harvest.
Flowering Time of Cement Shoes
Indoor growers can expect Cement Shoes to flower within 60-70 days. Outdoor growers in a Mediterranean-like climate can harvest by mid-October. The transition from the vegetative stage to the flowering stage is an exciting time for growers, as they witness their plants producing buds and preparing for harvest.
Average Height of Cement Shoes
Cement Shoes plants typically grow to a height of 2.3-4.6 feet tall, making them suitable for various cultivation spaces. Their small to medium-sized stature allows for easy management and stealth growing if necessary. If you require height management techniques, there are methods available to keep your plants at the desired size.
Cement Shoes Crop Yield
When grown indoors under optimal conditions, feminized Cement Shoes cannabis seeds can reward the grower with 14-18 oz./㎡ of highly resinous nugs. Outdoor growers in a Mediterranean-like climate can expect a harvest of up to 18 oz./plant. Experienced growers can enhance bag appeal by adjusting temperature towards the end of the flowering phase.
Quality of Cement Shoes Buds
Cement Shoes buds are known for their exceptional quality. These dense, popcorn-shaped buds are covered in amber-colored pistils and a heavy layer of trichomes. The strain produces an insane amount of resin during the flowering period, resulting in shimmering crystal trichomes. Experience the visual beauty and potency of Cement Shoes buds.
Dominant Terpenes in Cement Shoes
Cement Shoes cannabis contains a diverse terpene profile with its top four terpenes being Caryophyllene, Limonene, Pinene, and Myrcene. These terpenes contribute to the strain's complex aroma and flavor profile, providing a simultaneous sensory experience of opposing and complementary nuances.
Smell and Taste of Cement Shoes
Prepare your senses for an aromatic delight with Cement Shoes marijuana. The strain offers an earthy pungency reminiscent of dirt after rainfall, complemented by berry-like acidity and sweetness. When combusted, expect an overwhelming earthy flavor with distinct notes of lemon. Cement Shoes truly delivers a flavorful experience with each toke.
The Effects of Cement Shoes
Cement Shoes cannabis induces a heavy body stone accompanied by uplifting cerebral stimulation. Experience relaxation and serenity as you melt into your surroundings. This strain is ideal for deep states of meditation or when you simply want to unwind after a long day. Be prepared for the munchies – stock up on snacks before indulging.
Medical Uses for Cement Shoes
Medical marijuana patients have reported that Cement Shoes offers outstanding mood modulation and anti-anxiety properties. It can be potentially helpful in treating stress, depression, bipolar disorder, anxiety, PTSD, and panic attacks. The strain's soothing effects also make it suitable for managing chronic pain conditions such as migraines, muscle spasms, arthritis, fibromyalgia, stiffness, and multiple sclerosis. Cement Shoes is also known to alleviate nausea and loss of appetite caused by various medical conditions and treatments.
Buy Cement Shoes Cannabis Seeds Now in the USA
Indopedia offers Cement Shoes feminized cannabis seeds for sale online in the USA. We provide competitive prices and frequent deals to ensure you get the best value for your money. With our fast shipping and discreet packaging, you can start growing your own premium buds in no time. Order your Cement Shoes seeds now and experience the blissful relaxation this strain has to offer.
Customer Reviews
Seeds are of great quality and germinated quickly. They grow into beautiful, potent plants.
Incredible genetics! The buds are dense and super resinous. Definitely got the bang for my buck. Will be coming back for more.
I've tried many strains, but this one stands out from the crowd. Robust growth, amazing trichome coverage, and the buds are dense and sticky. A winner in every aspect!
Strain Data Table
| Attribute | Data |
| --- | --- |
| CBD Content | 0.5 percent |
| Climate Zones | Continental, Mediterranean, Sunny, Temperate |
| Difficulty | Beginner |
| Dominant Terpenes | Caryophyllene |
| Effects | Calming, Euphoric, Happy, Relaxed, Sleepy, Uplifted |
| Flavors | Berry, Citrus, Earthy, Lemon, Sweet |
| Flowering Time | 8–10 weeks |
| Flowering Type | Photoperiod |
| Genetics | Animal Cookies x OGKB x Wet Dream |
| Grows Best | Greenhouse, Indoor, Outdoor |
| Harvest Month | October |
| Indica / Sativa | Mostly Indica |
| Indoor Plant Height | 11–22 inches |
| Indoor Yield | 18 oz/m2 |
| Moods | Relaxed, Uplift |
| Outdoor Plant Height | 11–22 inches |
| Outdoor Yield | 21 oz/plant |
| Seed Sex | Feminized |
| Symptoms | Anxiety, Arthritis, Depression, Insomnia, Migranes, Muscle Spasms, Stress |
| THC Content | 22 percent |