CBD Harlequin 1:9 Feminized Cannabis Seeds
Secure the unique CBD Harlequin 1:9 Feminized Cannabis Seeds for sale online in the USA. These premium marijuana seeds are ready for immediate dispatch to all states within the country.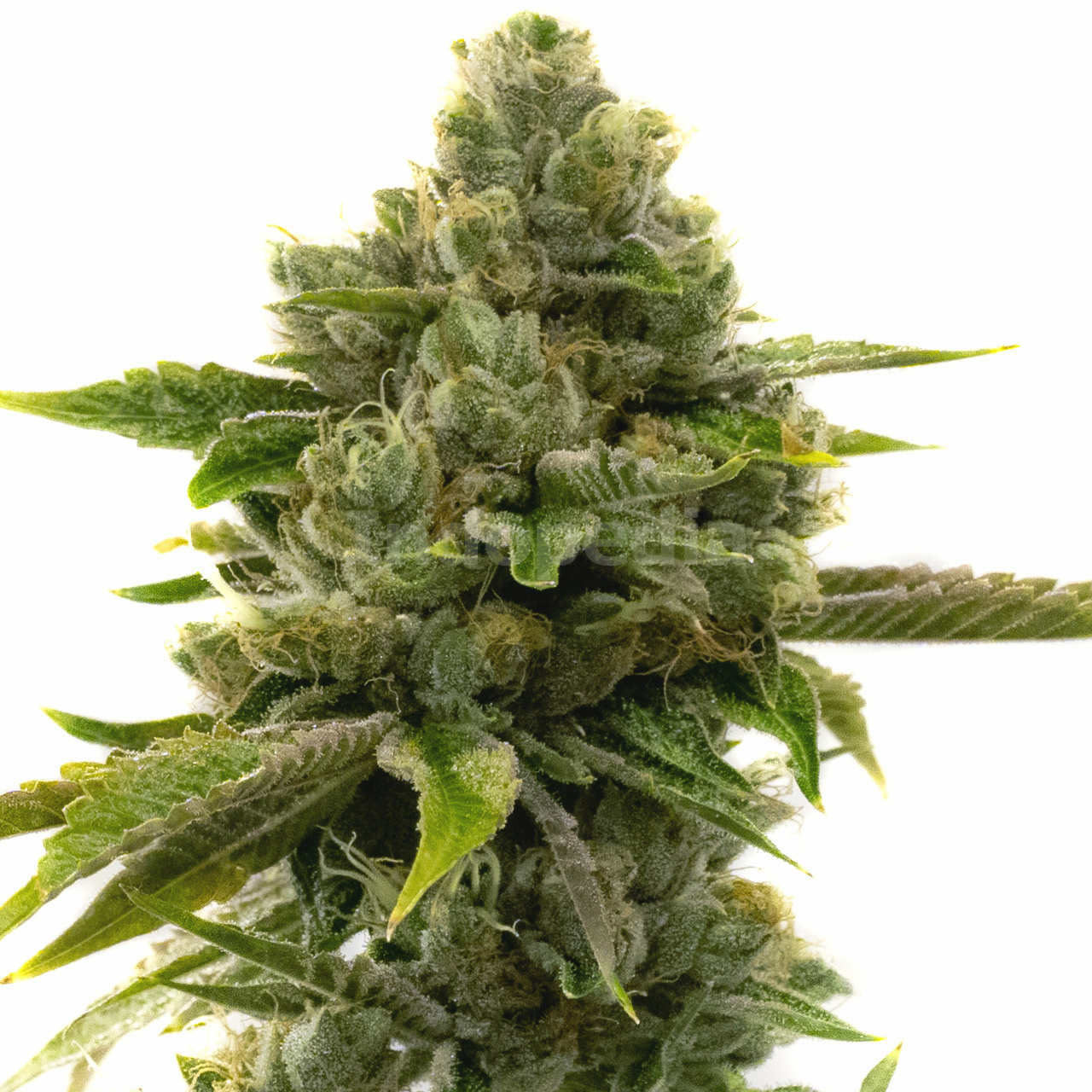 Price Per Seed:
$
10.29
Introduction to CBD Harlequin Feminized (1:9) Cannabis Seeds
Looking to buy the best CBD Harlequin feminized (1:9) cannabis seeds online in the USA? Look no further! Indopedia Seed Bank has you covered. Our premium collection of CBD Harlequin feminized seeds is perfect for both experienced growers and beginners alike. With a high CBD content and low THC levels, this award-winning strain offers a range of benefits that will leave you feeling relaxed, focused, and pain-free. Order your CBD Harlequin feminized marijuana seeds today and experience the therapeutic effects of this exceptional cultivar.
Fast US-Based Shipping
At Indopedia Seed Bank, we understand the importance of fast and reliable shipping. That's why we offer fast US-based shipping to all fifty states. Our discreet packaging ensures that your order arrives safely and securely, right to your doorstep. And with free shipping on orders over $99, there's no better time to buy your CBD Harlequin feminized seeds from Indopedia.
Key Characteristics of CBD Harlequin
High CBD concentration
Low THC levels (3-6%)
Fruity aroma with citrus undertones
Anti-inflammatory properties
Eases muscle aches and tension
Promotes calmness and relaxation
Improves concentration and focus
Mild cerebral buzz without feeling overwhelmed
Award-winning strain with multiple Cannabis Cups
Genetics and Origins of CBD Harlequin
The genetics of CBD Harlequin feminized seeds are a cross between Harlequin, Sour Tsunami, and Kimbo Kush. This unique combination of strains results in a high CBD content (11-15%) and a low THC concentration (3-6%). The Harlequin cultivar originated from landrace strains, including Nepal, Switzerland, Thai, and Colombian Gold. Sour Tsunami brings elevated CBD levels to the mix, while Kimbo Kush adds a touch of relaxation for those suffering from insomnia.
Feminized Seed Advantages
Our CBD Harlequin feminized cannabis seeds offer several advantages for growers. Feminized seeds ensure that all plants grown from them will be female, eliminating the need to identify and remove male plants. This means higher yields and more efficient use of space and resources. With CBD Harlequin feminized seeds, you can focus on cultivating top-quality buds without the risk of unwanted pollination.
Benefits of Photoperiod Seeds
Photoperiod seeds are ideal for both indoor and outdoor growers. These seeds require specific light cycles to transition from the vegetative stage to the flowering stage. Indoor growers can manipulate the light cycle to control plant growth and maximize yields. Outdoor growers can take advantage of seasonal changes in natural light to optimize plant growth. With CBD Harlequin feminized seeds, you have the flexibility to choose the best cultivation method that suits your needs.
CBD Harlequin Seeds Germination Guide
Moisten two sheets of paper towels and ring out any excess water.
Place one moist paper towel on a plate.
Spread CBD Harlequin feminized seeds an inch apart onto the moist towel.
Cover the seeds with the second paper towel and add enough water to keep them moist.
Check for excess water and remove if necessary.
Place another plate on top and store in a dark place.
Keep the seeds moist for the next 24-120 hours, ensuring they don't dry out.
Once a healthy taproot has formed, the seeds are ready for planting.
How to Cultivate CBD Harlequin
Cultivating CBD Harlequin feminized seeds is relatively straightforward, but it requires some attention to detail. Whether you choose to grow indoors or outdoors, maintaining suitable temperature and humidity levels is crucial. Indoor growers should provide good airflow and ventilation to prevent moisture buildup. Outdoor growers should mimic Mediterranean climate conditions and monitor humidity levels. Trimming unnecessary foliage promotes better airflow and prevents mold formation.
CBD Harlequin Growing Difficulty
While CBD Harlequin feminized cannabis seeds are not overly difficult to grow, they do require some care and attention. Beginners may find it helpful to start with a strain that is more forgiving for their first few grows. However, with proper guidance and cultivation techniques, even beginners can achieve successful harvests from feminized CBD Harlequin seeds.
Flowering Time of CBD Harlequin
The flowering time of CBD Harlequin feminized seeds is approximately 60 to 65 days. Indoor growers can expect their plants to flower within this timeframe, while outdoor growers can anticipate a harvest date in line with the local climate. CBD Harlequin buds will boast a dark green color with red hairs when they are ready for harvest.
Average Height of CBD Harlequin
CBD Harlequin plants can reach a height of approximately 5 feet. While they tend to be bushy, growers can manage their height by utilizing training techniques such as topping or low-stress training. This allows for better light penetration and airflow, resulting in healthier plants and potentially higher yields.
CBD Harlequin Crop Yield
When grown from seeds, the expected yield of CBD Harlequin is around 14-17 ounces per square meter indoors and 17-19 ounces per plant outdoors. To maximize your crop's yield, ensure that plants receive sufficient nutrients, proper lighting, and optimal growing conditions. Pruning unnecessary foliage can also help redirect energy towards bud production.
Quality of CBD Harlequin Buds
The buds produced from CBD Harlequin feminized seeds are known for their exceptional quality. They have a fruity aroma with citrus undertones that transport you to a state of relaxation and tranquility. The buds are dense and packed with CBD, providing therapeutic effects without overwhelming psychoactive sensations. Enjoy the delightful flavors and fragrances of CBD Harlequin buds while experiencing its calming and pain-relieving properties.
Dominant Terpenes in CBD Harlequin
Terpenes are organic compounds responsible for the aroma and flavor profiles of cannabis strains. CBD Harlequin cannabis buds contain three dominant terpenes: myrcene, pinene, and caryophyllene. Myrcene provides a floral and herbal aroma that instills calmness during times of anxiety. Pinene offers a rich forest taste and aroma while alleviating pain. Caryophyllene adds a spicy kick to the mix while combating pain effectively.
Smell and Taste of CBD Harlequin
The flowers from CBD Harlequin seeds have a pleasant fruity aroma with citrus undertones. The tropical scent creates an ambiance of peace and relaxation, making it a delightful sensory experience. Drying and curing the buds enhance their smell, allowing the terpenes to provide an assortment of fragrances. Say goodbye to the unpleasant smells associated with traditional medicines and indulge in the delicious therapy offered by CBD Harlequin buds.
The Effects of CBD Harlequin
CBD Harlequin marijuana offers a range of effects that promote tranquility, focus, and overall well-being. The high CBD content counteracts the presence of THC, allowing you to feel content without feeling overwhelmed. CBD Harlequin buds provide relief from anxiety, tension, pain, inflammation, and even fatigue. Enjoy a serene mind, body, and soul experience without being couch-locked or experiencing unwanted psychoactive effects.
Medical Uses for CBD Harlequin
Patients have found great relief from physical and mental ailments through the use of CBD Harlequin Feminized cannabis. Its anti-inflammatory properties and analgesic effects are beneficial for conditions such as inflammation, nausea, depression, migraines, arthritis, PMS cramps, multiple sclerosis, and fibromyalgia. Whether used orally, in edibles, oil tinctures, or topically applied, CBD Harlequin provides a natural alternative to traditional medications with its therapeutic benefits.
Buy CBD Harlequin Cannabis Seeds Now in the USA
Ready to experience the benefits of CBD Harlequin feminized seeds? Indopedia Seed Bank offers high-quality cannabis seeds at affordable prices. Our fast US-based shipping ensures that your order arrives quickly and discreetly. Don't miss out on this exceptional strain - buy your CBD Harlequin feminized cannabis seeds today from Indopedia!
Customer Reviews
The seeds arrived discreetly packaged and in perfect condition. They've now grown into strong, healthy plants.
In love with this strain! Easy to cultivate with a yield that far exceeded my expectations. The high is relaxing and smooth. Can't wait to grow it again!
I can't believe how amazing these seeds turned out. The plants are loaded with resin, and the aroma is incredibly fruity. 10/10, would recommend!
Strain Data Table
| Attribute | Data |
| --- | --- |
| CBD Content | 18 percent |
| Climate Zones | Continental, Mediterranean, Sunny, Temperate |
| Difficulty | Intermediate |
| Dominant Terpenes | Myrcene |
| Effects | Calming, Creative, Focused, Happy, Hungry, Relaxed, Uplifted |
| Flavors | Citrus, Mango |
| Flowering Time | 8–10 weeks |
| Flowering Type | Photoperiod |
| Genetics | Harlequin x CBD OG Kush |
| Grows Best | Greenhouse, Indoor, Outdoor |
| Harvest Month | October |
| Indica / Sativa | Mostly Sativa |
| Indoor Plant Height | 23 inches |
| Indoor Yield | 14 oz/m2 |
| Moods | Focus, Recharged, Relaxed, Uplift |
| Outdoor Plant Height | 23–28 inches |
| Outdoor Yield | 14 oz/plant |
| Seed Sex | Feminized |
| Symptoms | Anxiety, Arthritis, Depression, Fatigue, Inflammation, Migranes, Stress |
| THC Content | 1 percent |