CBD ACDC Feminized Cannabis Seeds
Procure the exquisite CBD ACDC Feminized Cannabis Seeds for sale online in the USA. These superior weed seeds are prepared for fast delivery to all regions in the country.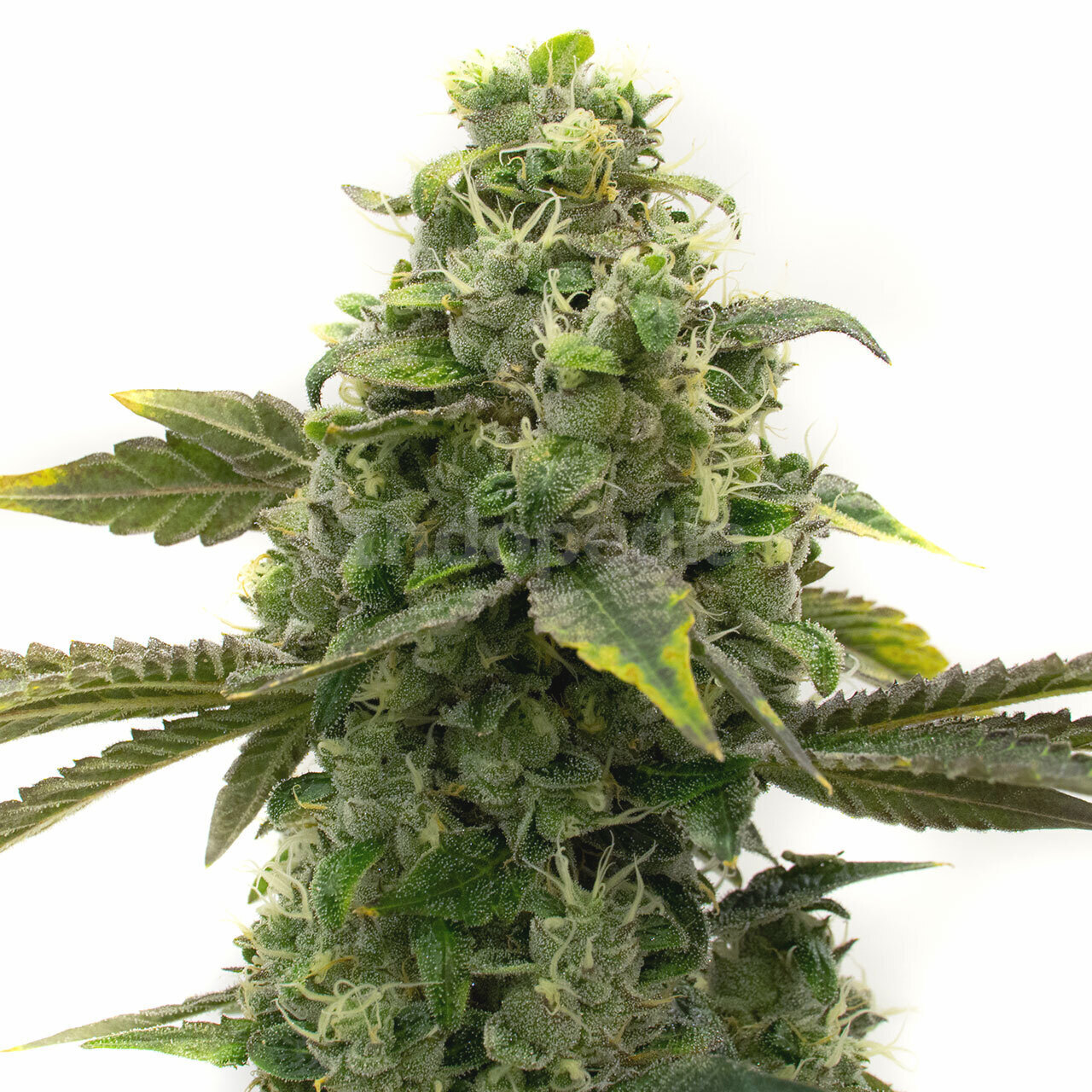 Price Per Seed:
$
10.29
Introduction to CBD ACDC Feminized Cannabis Seeds
If you're looking to buy high-quality CBD ACDC feminized cannabis seeds online in the USA, you've come to the right place. Indopedia's seed bank offers a wide selection of premium cannabis seeds for sale, including the popular CBD ACDC strain. With our fast US-based shipping and discreet packaging, you can have your seeds delivered quickly and securely to your doorstep.
Fast US-Based Shipping
Indopedia understands the importance of fast and reliable shipping when it comes to purchasing cannabis seeds. That's why we offer fast shipping to all fifty states, ensuring that your order arrives promptly and safely. Our discreet packaging ensures your privacy, and we even offer free shipping on orders over $99. Buy CBD ACDC feminized cannabis seeds online with confidence knowing that we prioritize your satisfaction.
Key Characteristics of CBD ACDC
Feminized seeds
High CBD content (18%)
Negligible THC content (<1%)
Anxiolytic and pain-relieving effects
Lemon and pine fragrances
Balanced hybrid
Ideal for morning, afternoon, and evening use
Genetics and Origins of CBD ACDC
CBD ACDC feminized seeds are a cross between the original ACDC strain and CBD OG Kush. This combination of two hybrid parents results in a well-balanced strain with a high CBD content. The genetics also contribute to its pleasant aroma and high-yielding characteristics.
Feminized Seed Advantages
When you buy feminized CBD ACDC seeds, you can be confident that you'll grow an all-female garden. This eliminates the risk of accidental male plants and ensures that you maximize your harvest potential. Feminized seeds are perfect for home cultivators who want to focus on producing bud-bearing crops.
Benefits of Photoperiod Seeds
Photoperiod seeds, such as CBD ACDC feminized, offer more control over the growth cycle of your plants. Indoor growers can manipulate the light cycle to trigger flowering when desired, while outdoor growers can plan their cultivation based on seasonal changes. This flexibility allows for greater customization and optimization of your growing environment.
CBD ACDC Seeds Germination Guide
Gather supplies: dinner plate, two paper towels, tweezers, water bottle, and your CBD ACDC feminized seeds.
Moisten one paper towel and place it on the plate.
Use tweezers to gently place the seeds on the paper towel, leaving an inch of space between each seed.
Moisten another paper towel and place it on top of the seeds.
Leave the plate in a dark and warm location, such as a kitchen cupboard or drawer.
Check on the seeds daily, removing any that have sprouted with tweezers. Re-moisten the remaining seeds and leave them for another 24 hours.
Repeat this process for five days or until all seeds have sprouted.
Plant the germinated seeds in shallow, moist soil to kickstart the seedling stage.
How to Cultivate CBD ACDC
Growing CBD ACDC feminized seeds is a rewarding experience, but it requires care and attention. These plants thrive in both soil and hydroponic setups, as long as they receive plenty of light and regular feeding. Keep the temperature between 70-80°F (21-27°C) and maintain moderate humidity levels to optimize growth.
CBD ACDC Growing Difficulty
While CBD ACDC feminized seeds are suitable for beginner growers, they may require some additional knowledge and experience to achieve optimal results. Moderate pruning and training techniques can increase yield quantity and quality, but beginners should start with light trims to avoid damaging the plants.
Flowering Time of CBD ACDC
The flowering time for CBD ACDC marijuana plants is approximately 10-11 weeks. Indoor growers can expect harvest-ready plants in just over three months, while outdoor growers should plan for a mid-October harvest. The buds ripen to a beautiful yellow color, ready to be harvested and enjoyed.
Average Height of CBD ACDC
CBD ACDC cannabis plants typically reach a height of 3-4 feet (approximately 0.9-1.2 meters), making them suitable for various growing spaces. Their slender leaves allow light and air to pass through easily, minimizing the risk of disease or moisture-related issues. If height management is a concern, techniques such as low-stress training can help control the plant's size.
CBD ACDC Crop Yield
When cultivated under optimal conditions, CBD ACDC plants can produce impressive yields. Indoor growers can expect to harvest up to 17 ounces (approximately 480 grams) per square meter, while outdoor growers can achieve similar results per plant. With its vigorous resin production, CBD ACDC is a versatile strain suitable for various uses, including edibles, extracts, and topicals.
Quality of CBD ACDC Buds
CBD ACDC cannabis buds are visually stunning and of the highest quality. These gluey buds shimmer white and yellow against the mint green plant structure, making them a treat for the eyes. The complex terpene profile adds layers to the aroma and flavor, with scents of pine, earth, and citrus. The taste is herbal and woody with a hint of sour lemon, leaving a pleasant aftertaste of sandalwood.
Dominant Terpenes in CBD ACDC
Terpenes are organic compounds responsible for the aroma and flavor profiles of cannabis strains. CBD ACDC marijuana buds contain dominant terpenes such as Citral, Myrcene, and Alpha Cedrene. These terpenes contribute to the strain's refreshing citrus and pine fragrance.
Smell and Taste of CBD ACDC
The smell of CBD ACDC buds is reminiscent of classic ganja with a fresh twist. The smoke has piquant undertones of pine and spice, accentuated by zesty citrus notes. The flavor profile is herbal with woody sweetness and a splash of sour lemon. Subtle peppery tastes add complexity to the overall experience, leaving a lingering aftertaste of sandalwood.
The Effects of CBD ACDC
CBD ACDC marijuana produces therapeutic effects without any intoxication. With a high CBD content (18%) and minimal THC content (<1%), this strain provides profound tranquility, uplifts the mood, and promotes mental clarity. It offers relief from stress, anxiety, pain, inflammation, and various other conditions. The effects are non-psychoactive but deliver a gentle and enjoyable experience.
Medical Uses for CBD ACDC
The CBD ACDC strain has gained popularity in the medical marijuana community for its immense healing potential. It is known to alleviate symptoms of anxiety, depression, PTSD, ADHD, migraines, joint and muscle pain, chronic pain, inflammation, fatigue, PMS, multiple sclerosis, epilepsy, and more. Whether you're seeking relief from physical or psychological conditions or simply looking to enhance your general well-being, CBD ACDC can be a valuable addition to your wellness routine.
Buy CBD ACDC Cannabis Seeds Now in the USA
Ready to experience the incredible benefits of CBD ACDC cannabis? Look no further than Indopedia's seed bank. Browse our selection of premium seeds and order yours today. With fast US-based shipping and discreet packaging, you can start cultivating your own high-quality CBD ACDC plants in no time. Don't miss out on this superstar strain—buy CBD ACDC feminized marijuana seeds now!
Customer Reviews
This strain is great for managing my anxiety. The high is calm and relaxing, not too overpowering.
Smooth sailing from germination to harvest! All seeds popped in under 48 hours and grew into beautiful, healthy plants. A+ genetics.
I'm blown away by these seeds, fam! The plants grew like champs, and the buds are frosty and delish. This is top-notch quality right here.
Strain Data Table
| Attribute | Data |
| --- | --- |
| CBD Content | 18 percent |
| Climate Zones | Continental, Mediterranean, Sunny, Temperate |
| Difficulty | Beginner |
| Dominant Terpenes | Caryophyllene |
| Effects | Calming, Focused, Relaxed, Uplifted |
| Flavors | Citrus, Earthy, Herbal, Lemon, Pepper, Pine, Sour, Spicy, Sweet, Woody |
| Flowering Time | 8–10 weeks |
| Flowering Type | Photoperiod |
| Genetics | Phenotype of CannaTonic |
| Grows Best | Greenhouse, Indoor, Outdoor |
| Harvest Month | October |
| Indica / Sativa | Mostly Sativa |
| Indoor Plant Height | 14–19 inches |
| Indoor Yield | 23 oz/m2 |
| Moods | Focus, Relaxed, Uplift |
| Outdoor Plant Height | 14–19 inches |
| Outdoor Yield | 14–18 oz/plant |
| Seed Sex | Feminized |
| Symptoms | Anxiety, Arthritis, Depression, Migranes, Nausea, Stress |
| THC Content | 1 percent |