Cannatonic Feminized Cannabis Seeds
Buy the premier Cannatonic Feminized Cannabis Seeds online in the USA. These high-grade marijuana seeds are in store and ship briskly to all states in the nation.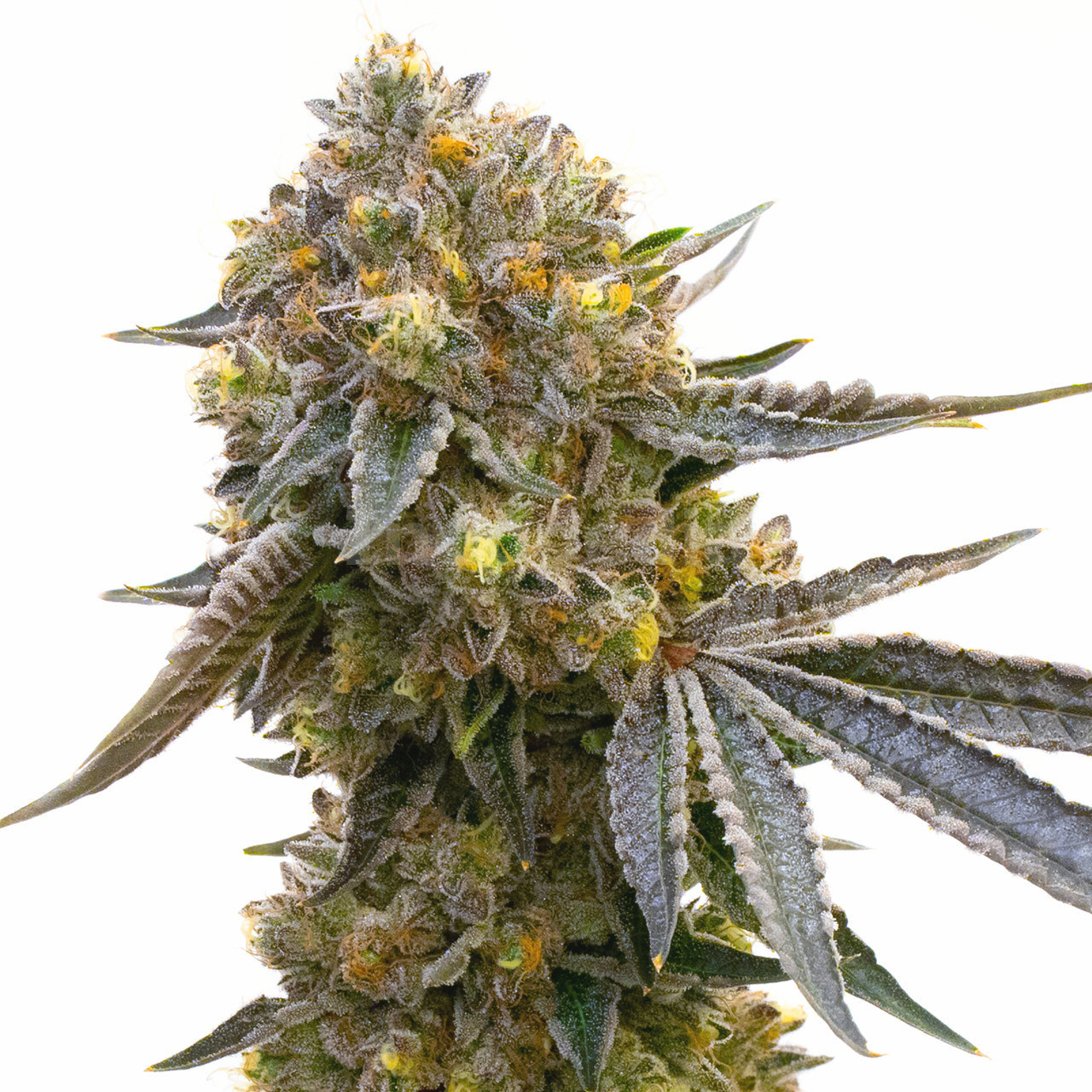 Price Per Seed:
$
9.58
Introduction to Cannatonic Feminized Cannabis Seeds
Looking to buy high-quality Cannatonic feminized cannabis seeds online in the USA? Look no further! Indopedia seed bank offers a wide selection of premium seeds, including the sought-after Cannatonic strain. With fast US-based shipping, discreet packaging, and a convenient online shopping experience, Indopedia is your go-to source for all your cannabis seed needs.
Fast US-Based Shipping
At Indopedia seed bank, we understand the importance of fast and reliable shipping. That's why we offer fast shipping to all fifty states, ensuring that your Cannatonic feminized seeds reach you in a timely manner. We also prioritize discreet packaging, so you can rest assured that your order will arrive safely and securely. And if your order totals $99 or more, we even offer free shipping!
Key Characteristics of Cannatonic
THC levels: Low (4-6%)
CBD levels: High (13-17%)
Effects: Calming, uplifting, and mood-enhancing
Medical uses: Anxiety relief, pain management, stress reduction
Aromas: Pine and citrus with hints of earthiness
Cannatonic marijuana buds are known for their exceptional balance between THC and CBD levels. With low THC content and high CBD content, this strain provides a delightful buzz without sedation. Whether you're a recreational user looking for a gentle high or a medical user seeking relief from physical or psychological conditions, Cannatonic is the perfect strain for you.
Genetics and Origins of Cannatonic
While the exact lineage of Cannatonic remains somewhat of a mystery, it is believed to be a cross between MK Ultra and G13 Haze. These parent strains contribute to its well-balanced effects and high CBD content. Whether you're a fan of indica or sativa, Cannatonic offers the best of both worlds.
Feminized Seed Advantages
When you choose feminized seeds like Cannatonic, you're guaranteeing a bountiful harvest of resinous buds. These seeds are bred to produce only female plants, eliminating the need to separate males and ensuring that all your efforts go towards cultivating premium-quality cannabis. With feminized seeds, you can enjoy plenty of juicy buds without any wasted space.
Benefits of Photoperiod Seeds
Cannatonic feminized seeds are photoperiod seeds, which means they require specific light cycles to transition from the vegetative stage to the flowering stage. This makes them ideal for both indoor and outdoor growers who want to have control over their plant's growth. By adjusting the light cycle, you can ensure optimal bud development and maximize your yield.
Cannatonic Seeds Germination Guide
Start by gathering your materials: two sheets of paper towel, two dinner plates, purified water, tweezers, and your pack of Cannatonic feminized cannabis seeds.
Wet one of the paper towels and wring out the excess liquid. Lay it on one of the dinner plates.
Carefully place each Cannatonic seed an inch apart on the moist paper towel.
Wet the second paper towel and place it over the seeds, draining excess water by lifting the towels.
Create a germination station by covering the setup with the second dinner plate.
Place the setup in a warm, dark spot and monitor the paper towels to ensure they don't dry out.
Check twice daily for sprouts, which should emerge within 1-5 days.
Once sprouts develop taproots, transfer them to their final growing medium with care.
How to Cultivate Cannatonic
Cannatonic seeds can be grown by beginners and experienced growers alike. While some cultivation experience is beneficial, beginners can still achieve decent yields with a bit of research. It's important to note that Cannatonic plants are susceptible to mold and mildew, so proper pruning, trimming, and monitoring of temperature and humidity levels are crucial.
Cannatonic Growing Difficulty
Cannatonic is considered a moderately difficult strain to grow due to its susceptibility to mold and mildew. However, with proper care and attention, even beginners can successfully cultivate this rewarding strain. By following the recommended cultivation techniques and monitoring environmental conditions, you can ensure a healthy crop.
Flowering Time of Cannatonic
Once your Cannatonic feminized cannabis seeds enter the flowering stage, they typically take around 8-10 weeks to become harvest-ready. Indoor growers can expect a flowering time of approximately 8-10 weeks, while outdoor growers will harvest their crops around late September to early October.
Average Height of Cannatonic
Cannatonic plants have a compact and bushy structure that reaches a height of 2-3.5 feet. This makes them ideal for indoor growers with limited space or those who prefer to keep their plants discreet. By implementing height management techniques such as pruning and using the Sea of Green (SOG) method, you can further control the height and maximize your yield.
Cannatonic Crop Yield
When grown indoors using optimal conditions and cultivation techniques, Cannatonic feminized seeds can yield up to 17.5 oz per square meter. Outdoor growers can expect a harvest of approximately 7-16 oz per plant. To maximize your yield, ensure your plants receive sufficient light exposure, nutrients, and proper care throughout their growth cycle.
Quality of Cannatonic Buds
Cannatonic buds are a sight to behold. After harvesting the crimson buds covered in milky white trichomes, you'll be greeted with a refreshing pine aroma that transitions into citrus as harvest nears. The buds' tangy-sweet taste delights the senses, leaving you smacking your lips for another puff. With their high CBD content and balanced terpene profile, Cannatonic buds offer a unique and flavorful smoking experience.
Dominant Terpenes in Cannatonic
Terpenes are organic compounds responsible for the aroma and flavor profiles of cannabis strains. In Cannatonic, the dominant terpenes include pinene, myrcene, and caryophyllene. These terpenes contribute to the strain's refreshing pine aroma with hints of citrus and earthiness.
Smell and Taste of Cannatonic
When you light up a joint packed with Cannatonic cannabis buds, you'll be greeted by the refreshing scent of pine and citrus notes. As you take a puff, sweet flavors swirl around your mouth, leaving behind a tangy taste that lingers on your tongue. The combination of aromas and flavors makes every session with Cannatonic a truly enjoyable experience.
The Effects of Cannatonic
Cannatonic offers a soothing and relaxing smoke with minimal psychedelic effects. With its low THC levels (4-6%) and high CBD content (13-17%), this strain provides calming sensations that uplift both body and mind. Users often report feeling free of tension, focused, and engaged in everyday tasks. The strain is renowned for its ability to repel emotional baggage while allowing users to fully enjoy their day without sedation or couch lock.
Medical Uses for Cannatonic
Cannatonic's high CBD content and therapeutic properties make it a favorite among medical marijuana users. Many consumers attest to its ability to help with anxiety, chronic pain, PTSD, stress, fatigue, insomnia, migraines, muscle spasms, nausea, and arthritis. Its low THC content means minimal psychoactive effects and a reduced likelihood of side effects. However, it's important to seek professional medical advice for personalized treatment.
Buy Cannatonic Cannabis Seeds Now in the USA
Ready to experience the soothing and uplifting effects of Cannatonic feminized cannabis seeds? Purchase your pack of premium Cannatonic seeds from Indopedia seed bank today and enjoy fast US-based shipping straight to your door. With our wide selection of top-quality seeds and exceptional customer service, we're your trusted source for all your cannabis seed needs. Don't miss out on this fantastic addition to your garden – order now!
Customer Reviews
The shipping was fast and the seeds were packaged well. The plants that resulted are absolutely beautiful with a high yield.
100% germination rate. The seedlings are growing strong and healthy. Can't wait for flowering.
This strain is a game-changer! The high hits you nice and softly, and the taste is so smooth. I'm definitely adding this to my favorites list.
Strain Data Table
| Attribute | Data |
| --- | --- |
| CBD Content | 17 percent |
| Climate Zones | Continental, Mediterranean, Sunny, Temperate |
| Difficulty | Intermediate |
| Dominant Terpenes | Linalool |
| Effects | Calming, Focused, Happy, Relaxed, Sleepy, Uplifted |
| Flavors | Citrus, Earthy, Pine |
| Flowering Time | 8–10 weeks |
| Flowering Type | Photoperiod |
| Genetics | MK Ultra x G-13 Haze |
| Grows Best | Greenhouse, Indoor, Outdoor |
| Harvest Month | October |
| Indica / Sativa | Hybrid |
| Indoor Plant Height | 11–15 inches |
| Indoor Yield | 18 oz/m2 |
| Moods | Focus, Relaxed, Uplift |
| Outdoor Plant Height | 11–15 inches |
| Outdoor Yield | 9–14 oz/plant |
| Seed Sex | Feminized |
| Symptoms | Anxiety, Arthritis, Depression, Fatigue, Insomnia, Migranes, Muscle Spasms, Nausea, Seizures, Stress |
| THC Content | 6 percent |