Candy Kush Feminized Cannabis Seeds
Invest in the stunning Candy Kush Feminized Cannabis Seeds for sale online in the USA. These top-tier cannabis seeds are available for speedy dispatch to any state across the land.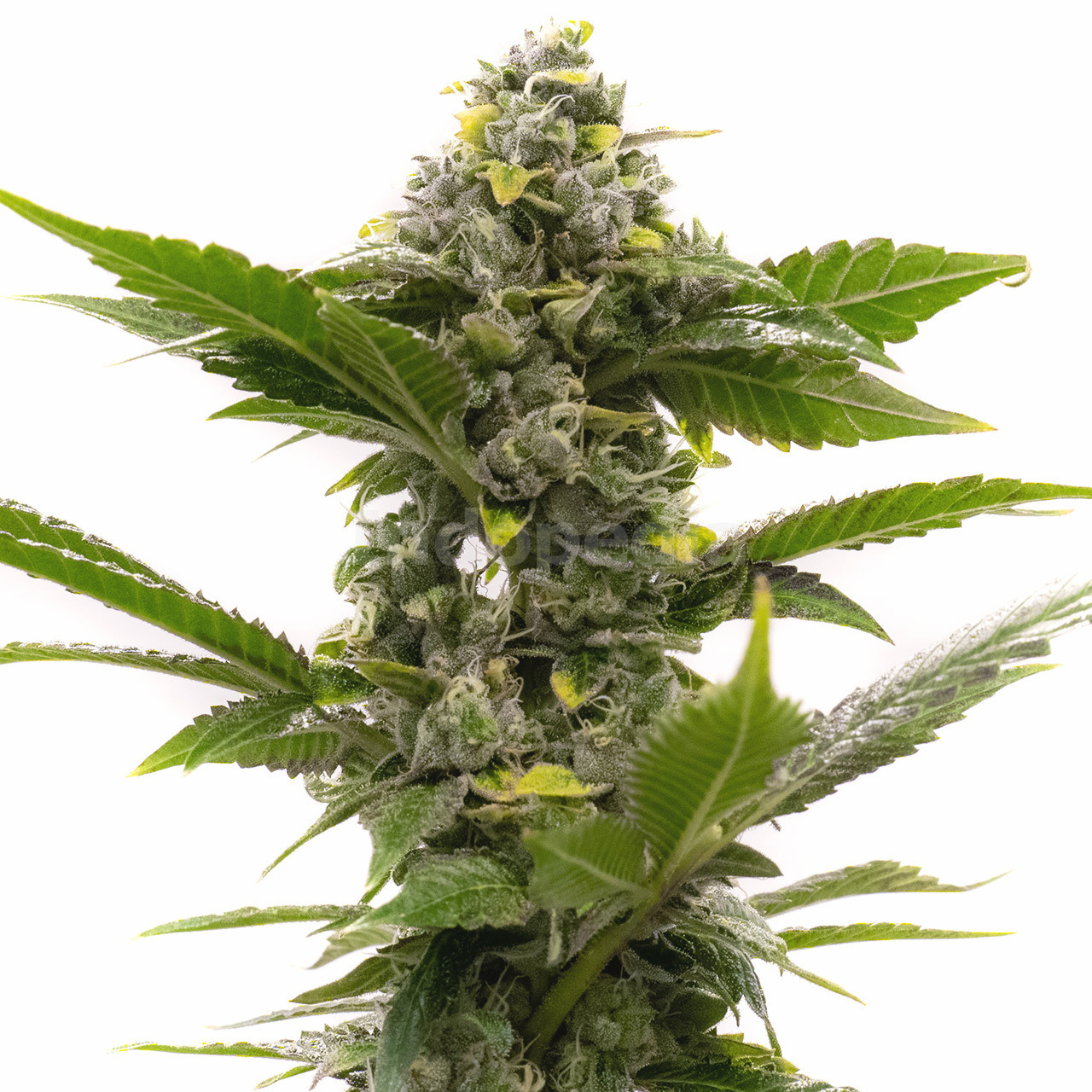 Price Per Seed:
$
9.58
Introduction to Candy Kush Feminized Cannabis Seeds
Looking to buy the best Candy Kush feminized cannabis seeds online in the USA? Look no further! Indopedia Seed Bank has you covered with our wide selection of high-quality, top-notch Candy Kush feminized seeds for sale. With fast shipping to all fifty states, discreet packaging, and free shipping on orders over $99, we make it easy and convenient for you to get your hands on these amazing seeds.
Fast US-Based Shipping
When you buy Candy Kush feminized cannabis seeds from Indopedia Seed Bank, you can expect fast and reliable US-based shipping. We understand the importance of discreet packaging, so your order will arrive in plain, unmarked packaging to protect your privacy. Plus, we offer free shipping on orders over $99, so you can save even more when you purchase your Candy Kush feminized seeds from us.
Key Characteristics of Candy Kush
Indica-dominant strain
Mouth-watering taste and aroma
Potent effects with an average THC content of 14-19%
Sativa rush followed by deep relaxation
Ideal for both recreational and medical use
Genetics and Origins of Candy Kush
Candy Kush feminized seeds are a descendant of the legendary OG Kush and Trainwreck strains. This crossbreeding brings together the best qualities of both parents, resulting in a truly exceptional strain loved by stoners from all walks of life.
Feminized Seed Advantages
Our Candy Kush feminized seeds offer many advantages for both novice and experienced growers. Feminized seeds guarantee that your plants will be female, ensuring seedless, smokable colas. This saves you time and effort by eliminating the need to identify and remove male plants. All things considered, feminized seeds often give growers a greater return on investment.
Benefits of Photoperiod Seeds
Candy Kush feminized seeds are photoperiod seeds, which means they require a specific light cycle to transition from the vegetative stage to the flowering stage. This makes them perfect for indoor growers who can control the light cycle and maximize yield. Outdoor growers can also benefit from photoperiod seeds by aligning their planting with the natural seasonal light cycle, resulting in optimal growth and harvest.
Candy Kush Seeds Germination Guide
Gather your supplies: paper towels, bottled water, a plate, tweezers, and your Candy Kush feminized seed pack.
Moisten one paper towel and place it on the plate.
Gently pick up a Candy Kush fem seed with tweezers and place it on the moistened paper towel.
Repeat for each seed, leaving an inch of space between each.
Cover the seeds with another moist paper towel.
Leave the plate somewhere warm and dark (e.g., a kitchen cupboard).
Check on your seeds daily and remove any that have sprouted. Moisten and cover the remaining seeds.
Repeat this process for five days or until all seeds have sprouted tiny white roots.
How to Cultivate Candy Kush
Growing Candy Kush feminized seeds is a breeze, whether you're a budding or experienced gardener. These plants are sturdy, resistant to common errors, and suitable for various climates and setups. Here are some general tips to help you cultivate Candy Kush:
Maintain temperatures in the 70-80°F range.
Control relative humidity at around 50-60% during the vegetative stage and around 40% during flowering.
Provide strong light exposure.
Feed your plants with bloom nutrients during flowering.
Consider using the Sea of Green training technique for optimal results.
Flowering time is approximately 9-10 weeks.
Indoor growers can expect yields of up to 17 ounces per square meter.
Outdoor growers can look forward to harvests of over 21 ounces per plant when planted in April and harvested in early October.
Candy Kush Growing Difficulty
Candy Kush cannabis seeds are perfect for beginners due to their ease of cultivation. These plants are resilient and forgiving, making them suitable for novice growers. Even if you make some mistakes along the way, Candy Kush will still reward you with a bountiful harvest of high-quality buds.
Flowering Time of Candy Kush
After transitioning from the vegetative stage to flowering, Candy Kush weed plants take approximately 9-10 weeks to fully mature. Indoor growers can control the flowering time by adjusting the light cycle, while outdoor growers can expect to harvest in early October. The buds will be perfectly ripe and sticky, ready to be enjoyed.
Average Height of Candy Kush
Candy Kush marijuana plants have a medium height, reaching up to five feet tall. This makes them suitable for both indoor and outdoor growing. If you have limited vertical space, you can easily manage the height through regular pruning and training techniques. Alternatively, let your plants stretch outdoors for maximum growth.
Candy Kush Crop Yield
Candy Kush plants are high-yielding, providing growers with abundant harvests. Indoor growers can expect yields of up to 17 ounces per square meter, while outdoor growers can enjoy over 21 ounces per plant. To maximize your yield, ensure proper care throughout the cultivation process and consider implementing techniques such as pruning and trellising.
Quality of Candy Kush Buds
Candy Kush cannabis buds are known for their exceptional quality. These sticky marvels produce considerable amounts of cannabinoids and terpenes, resulting in a complex flavor profile and all-encompassing effects. With an average THC content of 14-19% and under 2% CBD, Candy Kush delivers a delicious high that melts away stress and leaves you feeling relaxed and sleepy.
Dominant Terpenes in Candy Kush
Terpenes are aromatic compounds found in cannabis that contribute to its unique smell and taste. Candy Kush feminized seeds produce buds rich in diverse terpenes, adding depth and complexity to the overall experience. Some dominant terpenes found in Candy Kush include:
Limonene: Provides a citrus aroma and uplifting effects.
Myrcene: Enhances relaxation and has a fruity scent.
Caryophyllene: Offers a spicy, peppery aroma and may have anti-inflammatory properties.
Smell and Taste of Candy Kush
Candy Kush weed buds are an aromatic delight with a sweet and earthy bouquet. The scent evolves throughout the growth stages, starting with ripe berry and citrus notes during flowering. After curing, the sweetness deepens, accompanied by a rich earthy undertone. When smoked, Candy Kush offers a candy-earth perfume with an ambrosial mix of berries, tangerines, and an unidentified sugary aroma. The exhale leaves a mouth-coating aftertaste that is distinctly marijuana.
The Effects of Candy Kush
When you consume Candy Kush marijuana, you can expect a delightful mind-and-body experience. The high begins with an instant head rush and a wide grin on your face. It provides a slight sativa rush that boosts dopamine levels, enhancing your mood and creativity. As the high progresses, your body feels light and free of discomfort, making it perfect for low-effort activities and socializing. However, be prepared for the eventual heaviness that sets in as relaxation takes over. The munchies may strike, so have some snacks ready before drifting off to a deep sleep.
Medical Uses for Candy Kush
Candy Kush cannabis buds offers various medical benefits due to their indica dominance and potent effects. This strain is often recommended for individuals suffering from conditions such as depression, stress, anxiety, post-traumatic stress disorder (PTSD), inflammatory conditions, and chronic pain. It can help alleviate symptoms and promote overall well-being. However, please consult with a medical professional before using Candy Kush for medicinal purposes.
Buy Candy Kush Cannabis Seeds Now in the USA
Ready to experience the mouth-watering delight of Candy Kush cannabis? Indopedia is your trusted source for high-quality seeds in the USA. With our fast US-based shipping, discreet packaging, and a wide selection of top-notch strains, we make it easy and convenient for you to buy Candy Kush feminized seeds online. Don't miss out on this incredible strain. Order your Candy Kush feminized marijuana seeds from Indopedia Seed Bank today!
Customer Reviews
I grew these in a greenhouse, and the yield was outstanding. The fruity flavor profile is definitely something I've never experienced before.
The seeds were shipped quickly and discreetly. They sprouted in no time and the plants are thriving.
I gotta say, these seeds exceeded my expectations. The yield was massive, and the aroma is out of this world. Can't wait to try another strain from this company!
Strain Data Table
| Attribute | Data |
| --- | --- |
| CBD Content | 1 percent |
| Climate Zones | Continental, Mediterranean, Sunny, Temperate |
| Difficulty | Beginner |
| Dominant Terpenes | Limonene |
| Effects | Euphoric, Happy, Relaxed, Sleepy |
| Flavors | Fruity, Berry, Citrus, Earthy, Sweet |
| Flowering Time | 8–10 weeks |
| Flowering Type | Photoperiod |
| Genetics | OG Kush x Trainwreck |
| Grows Best | Greenhouse, Indoor, Outdoor |
| Harvest Month | October |
| Indica / Sativa | Mostly Indica |
| Indoor Plant Height | 12–15 inches |
| Indoor Yield | 16–19 oz/m2 |
| Moods | Relaxed |
| Outdoor Plant Height | 12–15 inches |
| Outdoor Yield | 14–18 oz/plant |
| Seed Sex | Feminized |
| Symptoms | Anxiety, Arthritis, Depression, Insomnia, Migranes, Stress |
| THC Content | 18 percent |