California Dream Feminized Cannabis Seeds
Order the notable California Dream Feminized Cannabis Seeds for sale online in the USA. These select cannabis seeds are in hand and prepared for fast delivery to all areas nationwide.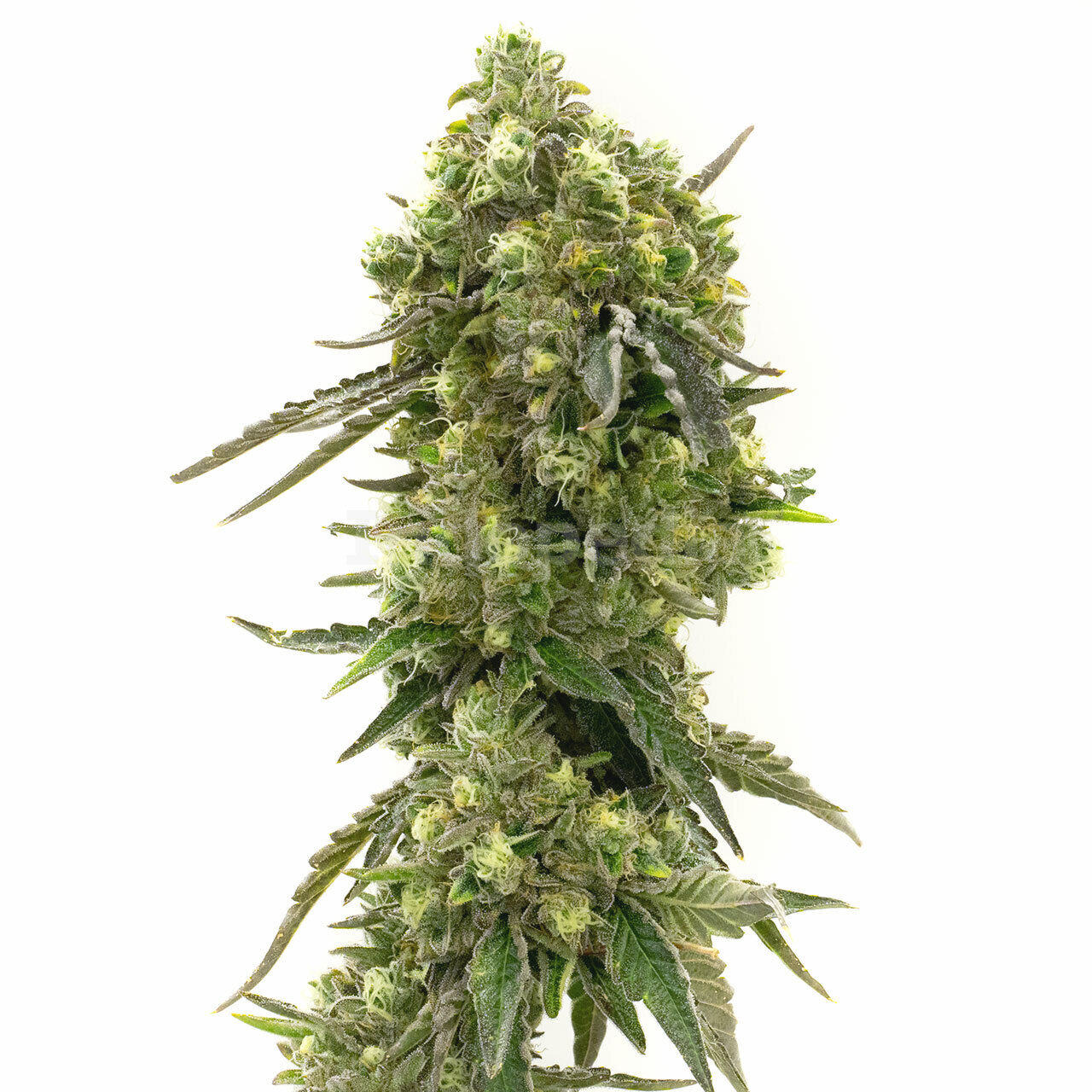 Price Per Seed:
$
9.38
Introduction to California Dream Feminized Cannabis Seeds
Looking to buy high-quality California Dream feminized cannabis seeds online in the USA? Look no further! Indopedia's seed bank offers the best selection of California Dream feminized seeds for sale. With our fast US-based shipping, discreet packaging, and a wide range of payment options, purchasing cannabis seeds has never been easier. Order now and experience the joy of growing your own California Dream buds!
Fast US-Based Shipping
When you buy California Dream feminized cannabis seeds from Indopedia's seed bank, you can expect fast and reliable shipping to all fifty states. We understand the importance of receiving your order quickly, so we ensure that your package is shipped promptly and discreetly. Plus, we offer free shipping on all orders over $99! Buy California Dream feminized seeds with confidence and start growing your dream garden today.
Key Characteristics of California Dream
Indica-dominant hybrid strain
Balanced yet pleasurable effects
Refreshing flavors and motivating qualities
Moderate THC content (13-17%)
Vibrant green crops with bright green nugs
Aroma: pine, citrus, and hash
Easy to grow, suitable for all skill levels
Short flowering time
Massive yields
Genetics and Origins of California Dream
California Dream feminized cannabis seeds are a result of crossbreeding two landrace cultivars: Mexican and Afghani. The dominant Afghani strain contributes to the deeply relaxing effects and earthy taste, while the Mexican landrace adds an initial cerebral rush and subtle tar-like flavor.
Feminized Seed Advantages
California Dream feminized marijuana seeds offer a 99% chance of producing female plants, eliminating the need for sexing crops. This ensures that you can maximize your harvest and enjoy bigger yields. With feminized seeds, you can focus on growing healthy plants without worrying about male crops ruining your garden.
Benefits of Photoperiod Seeds
California Dream feminized seeds are photoperiod seeds, which means they require specific light cycles to transition from the vegetative stage to the flowering stage. This makes them suitable for both indoor and outdoor growers. Indoor growers can control the light cycle to induce flowering, while outdoor growers can take advantage of natural seasonal changes to trigger the flowering process.
California Dream Seeds Germination Guide
Soak California Dream feminized seeds in purified water.
Moisten two paper towel sheets and place one on a ceramic plate.
Place the seeds on the moist paper towel, ensuring they are spaced out.
Cover the seeds with the second moist paper towel.
Place another ceramic plate on top to block out light.
Keep in a cool, dark cupboard and check daily for moisture.
Within five days, white tap roots will emerge, indicating that the seeds are ready for planting.
How to Cultivate California Dream
Cultivating California Dream feminized seeds is relatively easy, making it suitable for cultivators of all skill levels. They thrive in almost any growing medium, but soil is recommended for beginners due to its ease of use and added nutrients. Hydroponics is a great option for experienced growers who want more control over nutrient intake. Maintenance is minimal, and pruning lower leaves regularly promotes better airflow and reduces the risk of mold and mildew. California Dream plants typically reach a height of around four feet, making them suitable for both indoor and outdoor growing. Consider using high or low-stress training techniques to manage height and maximize space utilization.
California Dream Growing Difficulty
California Dream feminized seeds are known for their hardy genetics, making them relatively easy to grow. They can withstand harsh conditions, resist common pests and diseases, and offer generous yields. Whether you're a beginner or an experienced cultivator, California Dream seeds are an excellent choice for a successful grow.
Flowering Time of California Dream
Once California Dream plants have transitioned from the vegetative stage to the flowering stage, they will take approximately nine weeks to fully mature. Indoor growers can expect to harvest their buds within this timeframe, while outdoor growers should plan for an October harvest before the first frost.
Average Height of California Dream
California Dream plants typically reach a height of around four feet, making them suitable for various growing environments. If vertical space is limited, techniques such as topping or high and low-stress training can help manage the height and create a more manageable canopy.
California Dream Crop Yield
With its easy growing requirements and generous yields, California Dream feminized seeds promise bountiful harvests. Indoor growers can expect up to 21 ounces per square meter, while outdoor growers can anticipate yields ranging from 21 to 25 ounces per plant. To increase yield, consider using techniques such as Sea of Green (SOG) or providing optimal nutrients throughout the growth cycle.
Quality of California Dream Buds
California Dream buds are known for their exceptional quality. The vibrant green nugs with bright green leaves resemble emerald gems. When smoked, they offer a refreshing herbal flavor with a combination of pine and earthy notes. The buds are dense, resinous, and visually appealing. Indulge in the tantalizing smoke and savor the sweet, earthy aftertaste that lingers on your palate.
Dominant Terpenes in California Dream
Terpenes play a crucial role in the aroma, flavor, and effects of cannabis. California Dream buds contain a variety of fragrant terpenes, with myrcene being the most dominant. Myrcene is responsible for the strain's earthy smell and is known to promote relaxation and calmness when consumed. Enjoy the delightful combination of terpenes that contribute to the unique fragrance and effects of California Dream buds.
Smell and Taste of California Dream
Opening a jar of California Dream weed releases a fantastic fragrance into the room. You'll experience a strong skunky aroma followed by citrus and mint undertones. When smoked, these aromatic buds produce smooth and refreshing herbal smoke. The flavor profile combines pine and earthy notes, leaving a sweet, earthy aftertaste. Enjoy the tantalizing smell and taste that make California Dream a truly enjoyable strain.
The Effects of California Dream
California Dream cannabis buds offer a balanced yet pleasurable experience for both mind and body. They provide an initial blast of euphoria, lifting your mood and eliminating negativity and self-doubt. In small doses, this strain has energizing effects, promoting motivation and creativity while keeping your mind clear and focused. As time passes, a calming sensation takes over, relaxing your body from head to toe. Higher doses can lead to sedation, making it an excellent choice for those seeking relief from insomnia.
Medical Uses for California Dream
California Dream's relaxing properties make it beneficial for individuals seeking therapeutic relief. It may help reduce stress, anxiety, depression, and insomnia. Additionally, its anti-inflammatory properties may aid in managing joint tension, arthritis, muscle spasms, cramps, and migraines. Some users also report increased appetite and reduced nausea after consuming California Dream buds.
Buy California Dream Cannabis Seeds Now in the USA
Ready to experience the peace and tranquility of California Dream marijuana buds? Buy California Dream feminized cannabis seeds now from Indopedia's seed bank. Our fast US-based shipping ensures that you receive your order quickly and discreetly. Don't miss out on the opportunity to grow your own premium quality California Dream plants. Order now and embark on a cannabis cultivation journey like no other!
Customer Reviews
Easy to grow strain with a high germination rate. The resulting plants are gorgeous and the buds give a satisfying high.
Five stars, hands down! The yield was beyond my expectations. Highly recommend these seeds.
I took a chance on these seeds, and boy, am I glad I did! The terpene profile is out of this world, and the flavors are so unique. A true gem in the cannabis world.
Strain Data Table
| Attribute | Data |
| --- | --- |
| CBD Content | 0.2 percent |
| Climate Zones | Cold, Continental, Cool, Mediterranean, Sunny, Temperate |
| Difficulty | Intermediate |
| Dominant Terpenes | Limonene |
| Effects | Calming, Creative, Energetic, Focused, Relaxed |
| Flavors | Citrus, Herbal, Mint, Pungent, Sweet |
| Flowering Time | 8–10 weeks |
| Flowering Type | Photoperiod |
| Genetics | Mexican x Afghanistan |
| Grows Best | Greenhouse, Indoor, Outdoor |
| Harvest Month | October |
| Indica / Sativa | Mostly Indica |
| Indoor Plant Height | 14–19 inches |
| Indoor Yield | 19 oz/m2 |
| Moods | Efficient, Focus, Recharged, Relaxed |
| Outdoor Plant Height | 14–19 inches |
| Outdoor Yield | 28 oz/plant |
| Seed Sex | Feminized |
| Symptoms | Anxiety, Arthritis, Depression, Inflammation, Insomnia, Migranes, Pain |
| THC Content | 17 percent |