Bubba Kush Feminized Cannabis Seeds
Acquire the exclusive Bubba Kush Feminized Cannabis Seeds for sale online in the USA. These high-ranking marijuana seeds are available for fast shipment to every state in the country.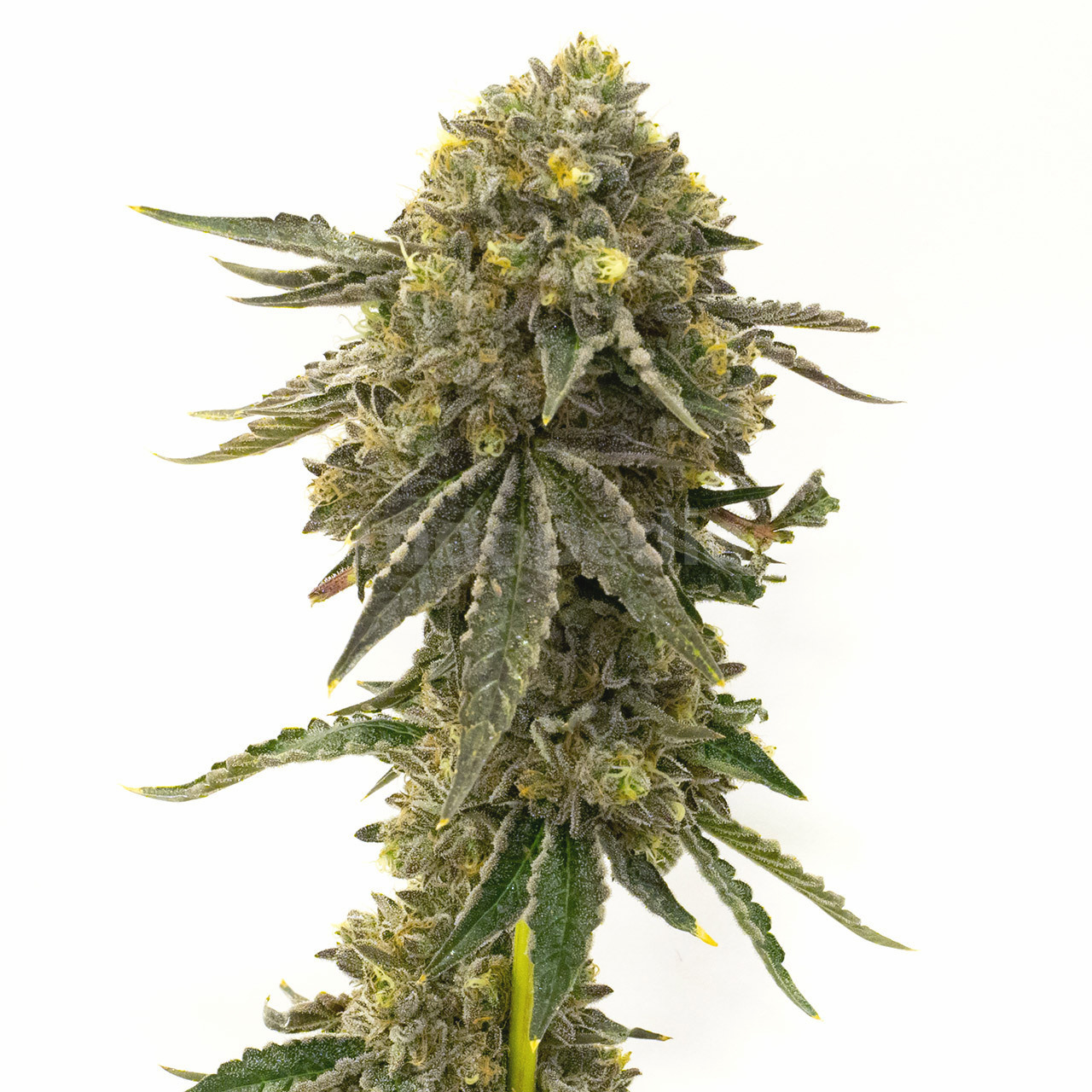 Price Per Seed:
$
9.25
Introduction to Bubba Kush Feminized Cannabis Seeds
Looking to buy Bubba Kush feminized cannabis seeds online in the USA? Look no further! Indopedia Seed Bank offers the best selection of Bubba Kush feminized seeds for sale, with fast and discreet shipping to all fifty states. With our high-quality seeds and excellent customer service, you can trust that your Bubba Kush seeds will arrive safely and quickly at your doorstep.
Fast US-Based Shipping
When you purchase Bubba Kush feminized cannabis seeds from Indopedia Seed Bank, you can expect fast and reliable shipping from our US-based facility. We understand the importance of getting your seeds as quickly as possible, which is why we prioritize domestic shipping. Our discreet packaging ensures that your order arrives securely and without any hassle. Plus, we offer free shipping on orders over $99, so you can save even more on your Bubba Kush seeds.
Key Characteristics of Bubba Kush
Indica-dominant strain
Moderate to high THC levels (14-19%)
Sweet-hashish and coffee-like fragrance
Intense sedative effects
Creative-inducing for musicians and artists
Promotes deep, restful sleep
Known for its versatile therapeutic properties
Genetics and Origins of Bubba Kush
Bubba Kush feminized cannabis seeds are the result of crossing two multi-awarded strains, OG Kush and Afghan. This exceptional genetic lineage gives Bubba Kush its unique aroma, effects, and potency. With such prestigious parents, it's no wonder that Bubba Kush has become a highly sought-after strain among growers and smokers alike.
Feminized Seed Advantages
Feminized seeds are genetically enhanced to produce only female plants, ensuring a higher yield of potent buds. This is especially beneficial for growers who want to maximize their harvest and avoid the hassle of dealing with male plants. With Bubba Kush feminized seeds, you can focus on cultivating top-quality buds without worrying about pollination or seed production.
Benefits of Photoperiod Seeds
Photoperiod seeds, like Bubba Kush feminized seeds, are ideal for both indoor and outdoor growers. These seeds require a specific light cycle to transition from the vegetative stage to the flowering stage. Indoor growers can control the light cycle to manipulate when their plants flower, while outdoor growers can take advantage of seasonal changes to trigger flowering. This flexibility allows growers to customize their cultivation schedule and optimize their yields.
Bubba Kush Seeds Germination Guide
Collect everything you need: Bubba Kush feminized seeds, tweezers, a dinner plate, bottled or sterilized water, and paper towels.
Moisten two paper towels and wring out excess water.
Lay the first paper towel over the plate.
Using tweezers, place your cannabis seeds on the paper towel, roughly an inch apart.
Cover your marijuana seeds with the second paper towel and add more water if necessary.
Lift paper towels to ensure no water is pooling on the dinner plate.
Place the dinner plate containing your cannabis seeds in a dark warm place.
Your cannabis seed should germinate within 24 to 120 hours.
As soon as your cannabis seeds' tap roots are about an inch long, plant them root first in their more permanent housing.
How to Cultivate Bubba Kush
Cultivating Bubba Kush feminized marijuana seeds is a breeze, even for first-time growers. These plants are naturally resistant to pests and diseases, making them low-maintenance and easy to manage. Whether you choose to grow indoors or outdoors, Bubba Kush plants thrive in various environments. They typically reach a height of three to five feet, making them suitable for small spaces. To enhance growth and yield, provide your Bubba Kush plants with the right nutrients, maintain optimal temperature and humidity levels, and prune any non-essential stems and leaves.
Bubba Kush Growing Difficulty
Bubba Kush feminized seeds are known for their ease of cultivation, making them suitable for both beginner and experienced growers. With their natural resistance to pests and diseases, these plants require minimal effort to thrive. As long as you provide them with the right conditions and care, you can expect a generous yield of high-quality buds.
Flowering Time of Bubba Kush
Indoor growers can expect Bubba Kush marijuana plants to flower within eight to nine weeks. Outdoor cultivators should plan for a harvest by mid-October. These flowering times ensure that you can enjoy the fruits of your labor within a reasonable timeframe. Harvest at the right time to maximize the potency and flavors of your Bubba Kush buds.
Average Height of Bubba Kush
Bubba Kush cannabis plants typically reach a height of three to five feet, making them suitable for various growing environments. Their compact size allows for easy management and discreet cultivation. If space is a concern, techniques like low-stress training and pruning can help control the height and promote more productive growth.
Bubba Kush Crop Yield
Under optimal conditions, Bubba Kush plants can yield an impressive 18 to 21 ounces per square meter indoors. Outdoor growers can expect a bountiful harvest of 21 to 28 ounces per plant. To maximize your crop's yield, ensure proper lighting, nutrient management, and environmental conditions throughout the cultivation process.
Quality of Bubba Kush Buds
Bubba Kush buds are renowned for their exceptional quality. These dense, round, and resin-coated flowers exude a delightful coffee aroma with hints of dark chocolate and sweet hashish. The smoke is dense and satisfying, leaving a creamy coffee aftertaste on the palate. Prepare to be captivated by the enticing fragrances and flavors of Bubba Kush.
Dominant Terpenes in Bubba Kush
Terpenes are aromatic compounds found in cannabis that contribute to its unique fragrance and effects. Bubba Kush is rich in various terpenes, including alpha cedrene, beta caryophyllene, camphene, D-limonene, and more. These terpenes give Bubba Kush its distinct coffee-like aroma and contribute to its therapeutic properties.
Smell and Taste of Bubba Kush
Bubba Kush feminized weed seeds produce plants with a captivating fragrance. The buds emit a dominant coffee aroma with undertones of dark chocolate and sweet hashish. Breaking apart the buds releases a burst of peppery spice, further enhancing the exotic hash scent. When smoked, Bubba Kush cannabis delivers a dense and satisfying smoke with creamy coffee and hazelnut flavors lingering on the tongue.
The Effects of Bubba Kush
Bubba Kush is known for its intense sedative effects, making it perfect for relaxation and stress relief. The high begins with a powerful body stone that melts away tension and leaves you feeling tranquil and euphoric. Unlike other indica-heavy strains, Bubba Kush keeps the mind clear and coherent, making it suitable for social situations. Musicians and artists appreciate its creativity-inducing effects, which can spark inspiration and enhance focus.
Medical Uses for Bubba Kush
Bubba Kush cannabis has versatile therapeutic properties that make it highly valuable in the medical marijuana community. Its analgesic and anti-inflammatory effects provide relief from muscle spasms, joint pains, arthritis, migraines, and more. It is also effective in treating mood disorders such as stress, anxiety, depression, and bipolar disorder. Additionally, Bubba Kush stimulates appetite, making it beneficial for individuals undergoing medical treatments or dealing with eating disorders.
Buy Bubba Kush Cannabis Seeds Now in the USA
Ready to experience the incredible benefits of Bubba Kush feminized cannabis seeds? Order your seeds today from Indopedia Seed Bank and enjoy fast shipping within the USA. Our premium quality seeds are guaranteed to deliver exceptional results. Don't miss out on this legendary strain – buy Bubba Kush feminized seeds now!
Customer Reviews
Incredible yield! Truly a gardener's dream. The strain was easy to grow and the end product had a powerful and relaxing effect.
These seeds have produced the most resinous buds I've ever seen in my life! Absolutely blown away by the quality.
I'm impressed, man. These seeds delivered beyond my expectations. The potency is off the charts, and the effects are pure bliss. Definitely a must-try for any connoisseur.
Strain Data Table
| Attribute | Data |
| --- | --- |
| CBD Content | 0.3 percent |
| Climate Zones | Continental, Mediterranean, Sunny, Temperate |
| Difficulty | Intermediate |
| Dominant Terpenes | Humulene |
| Effects | Calming, Euphoric, Happy, Relaxed, Sedative |
| Flavors | Coffee, Earthy, Pine, Spicy, Sweet |
| Flowering Time | 8–10 weeks |
| Flowering Type | Photoperiod |
| Genetics | Pre '98 Bubba Kush |
| Grows Best | Greenhouse, Indoor, Outdoor |
| Harvest Month | October |
| Indica / Sativa | Mostly Indica |
| Indoor Plant Height | 12 inches |
| Indoor Yield | 18–21 oz/m2 |
| Moods | Relaxed |
| Outdoor Plant Height | 12 inches |
| Outdoor Yield | 21–28 oz/plant |
| Seed Sex | Feminized |
| Symptoms | Arthritis, Depression, Inflammation, Insomnia, Stress |
| THC Content | 18 percent |