Blueberry Feminized Cannabis Seeds
Invest in the unique Blueberry Feminized Cannabis Seeds for sale online in the USA. These upscale marijuana seeds are on hand and ship speedily to every state in the nation.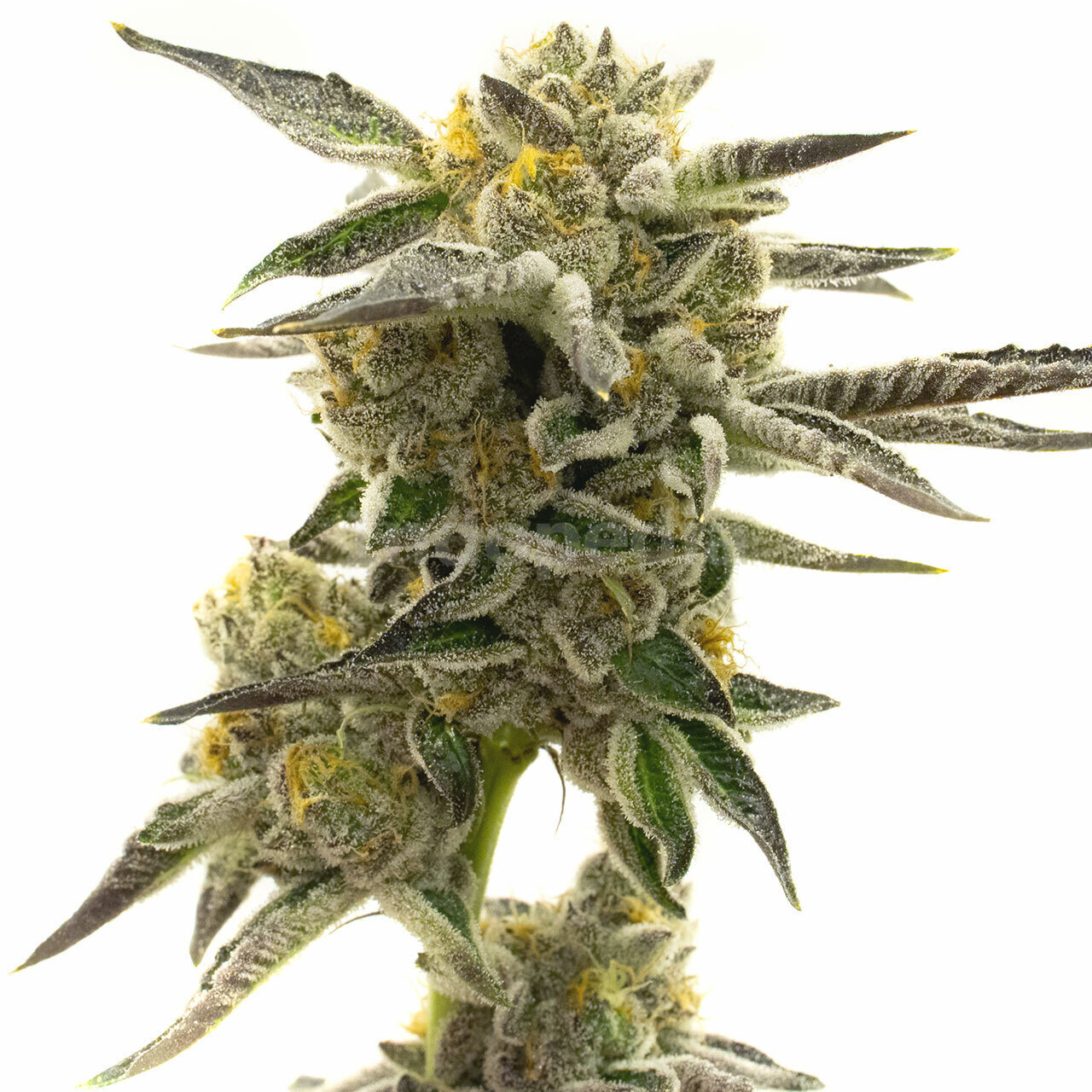 Price Per Seed:
$
8.25
Introduction to Blueberry Feminized Cannabis Seeds
Looking to buy the best Blueberry feminized cannabis seeds in the USA? Your search ends here! Indopedia offers a wide range of premium, high-quality Blueberry feminized seeds for sale online. With our fast US-based shipping, discrete packaging, and exceptional customer service, you can trust us to deliver your order quickly and securely. Don't miss out on this opportunity to purchase top-notch Blueberry feminized seeds at great prices.
Fast US-Based Shipping
When you buy Blueberry feminized cannabis seeds from Indopedia, you can expect fast and reliable shipping to all fifty states in the USA. Our team ensures that your order is processed promptly and discreetly packaged for your peace of mind. Plus, we offer free shipping on orders over $99. Say goodbye to long wait times and customs hassles associated with international shipping – choose Indopedia for a hassle-free experience.
Key Characteristics of Blueberry
Potent, flavorful, and easy-to-grow strain
Insane bag appeal with beautiful purple, lavender, and blue hues
Seductively sweet and soporific
High THC levels for a euphoric but relaxing experience
Uplifting qualities from sativa parents combined with no-nonsense indica effects from Afghani genetics
Ideal for soothing, mellow effects of indica dominant strains
Genetics and Origins of Blueberry
Blueberry is a legendary strain created by DJ Short in the 1970s. It is a cross between exotic landrace strains including Thai sativa, Purple Thai, and Afghani. These diverse genetics contribute to the sweet-smelling, fruity, and colorful characteristics of Blueberry feminized plants.
Feminized Seed Advantages
Our Blueberry feminized seeds are carefully bred to ensure healthy and genetically stable female plants. By using feminized seeds, you eliminate the risk of male plants pollinating your females, which can impact the quality and yield of your harvest. Additionally, feminized seeds are a reliable choice for growers who want to maximize their bud production.
Benefits of Photoperiod Seeds
Blueberry feminized seeds are photoperiod seeds, meaning they require specific light cycles to transition from the vegetative stage to flowering. This makes them suitable for both indoor and outdoor growers, as you have control over the light exposure. Indoor growers can manipulate the light cycle to induce flowering, while outdoor growers can take advantage of seasonal changes in light to trigger the flowering process.
Blueberry Seeds Germination Guide
Start by preparing everything you need: purified or bottled water, sterile tweezers, paper towels, Blueberry feminized seeds, and a plate.
Wet two sheets of paper towel and squeeze out excess water.
Place one sheet on a plate and use tweezers to neatly place the Blueberry feminized seeds with space between each one.
Cover the seeds with the other sheet of wet paper towel.
Discard any water on the plate and cover it with another plate.
Find a warm, dark place to store the seeds for 24-120 hours, keeping them moist.
Check on the seeds every 24 hours until they develop healthy taproots.
Plant the germinated Blueberry feminized seeds into seedling containers.
How to Cultivate Blueberry
Blueberry marijuana plants are easy-to-grow and resilient. They can thrive in various growing environments, including indoor gardens and outdoor spaces. Whether you choose soil or hydroponic setups, Blueberry weed plants adapt well and produce impressive yields. Pruning, topping, and supercropping techniques can be employed to increase lateral growth and maximize bud production.
Blueberry Growing Difficulty
Blueberry feminized seeds are suitable for growers of all experience levels. These plants are hardy and resilient, making them forgiving of common mistakes. Whether you're a beginner or an experienced grower, you can achieve great results with Blueberry feminized seeds.
Flowering Time of Blueberry
Indoor growers can expect Blueberry cannabis plants to fully ripen after approximately nine weeks of flowering. Outdoor growers will typically harvest their crops in the late September to early October timeframe. Keep in mind that the last few weeks of flowering are crucial for trichome production and THC levels, so it's important to be patient and allow your plants enough time to mature.
Average Height of Blueberry
Blueberry weed plants have a moderately tall stature, reaching around four feet in ideal indoor conditions. They have a bushy structure that can be managed through pruning and topping techniques. This makes them suitable for both indoor gardens with limited vertical space and outdoor gardens where height management is necessary.
Blueberry Crop Yield
Under optimal conditions, Blueberry marijuana plants can produce impressive yields. Indoor growers can harvest up to 18 oz/m² of dense purple nugs. Outdoor growers can expect yields of up to 25 oz per plant. To maximize your yield, consider employing training techniques such as topping or supercropping.
Quality of Blueberry Buds
Blueberry cannabis buds are visually stunning, displaying a myriad of purple, lavender, and blue hues. The flowers are covered in glittering trichomes filled with THC, adding to their bag appeal. When smoked, Blueberry feminized weed delivers sweet berry flavors with hints of creamy vanilla and aromatic wood notes. The smooth silver smoke leaves a pleasant aftertaste on the palate.
Dominant Terpenes in Blueberry
Blueberry weed contains a variety of dominant terpenes that contribute to its aroma and effects. The most prominent terpenes found in Blueberry include Myrcene, Alpha/Beta Pinene, Beta-caryophyllene, Limonene, and Linalool. These terpenes give Blueberry its characteristic sweet, fruity, and piney scent.
Smell and Taste of Blueberry
Blueberry marijuana plants produce flowers with a sweet and floral scent that is reminiscent of fresh blueberries. Alongside the blueberry aroma, there are subtle notes of pine and sweet vanilla that add depth to the fragrance. When consumed, Blueberry feminized weed delights the taste buds with its sweet berry flavors accompanied by a creamy, subtle vanilla taste.
The Effects of Blueberry
Blueberry marijuana delivers a fast-acting and long-lasting high that satisfies even the most experienced users. With around 20% sativa genetics from its Thai parents, Blueberry offers an uplifting and euphoric experience. As you enjoy the cerebral effects of Blueberry feminized weed, the indica qualities take hold and provide a relaxing and calming experience. Users can expect to feel blissful happiness while experiencing physical relaxation without extreme couch-lock.
Medical Uses for Blueberry
Blueberry cannabis is highly regarded for its medicinal properties. It is commonly used to alleviate symptoms associated with arthritis, insomnia, muscle spasms, stress, tension, migraines, and appetite loss. The soothing and relaxing effects of Blueberry feminized weed make it an excellent choice for those seeking natural relief from physical ailments.
Buy Blueberry Cannabis Seeds Now in the USA
Ready to purchase Blueberry feminized cannabis seeds for your garden? Look no further! Indopedia offers a wide selection of high-quality Blueberry feminized seeds for sale online. With our fast US-based shipping and discreet packaging, you can have your Blueberry feminized seeds delivered straight to your door. Don't miss out on the chance to grow your own award-winning weed. Order now and experience the outstanding qualities of Blueberry weed firsthand.
Customer Reviews
The seeds arrived quickly, and I was pleased to see that they all germinated. The plants are thriving and look fantastic. Can't wait to sample the goods.
Very fast delivery and good customer service. The seeds were well-packaged and all germinated successfully.
Yo, these seeds are absolute gems! Easy to germinate and grew into healthy plants with massive colas. The smoke is smooth and the effects are uplifting. A must-try for any cannabis enthusiast.
Strain Data Table
| Attribute | Data |
| --- | --- |
| CBD Content | 0.5 percent |
| Climate Zones | Continental, Mediterranean, Sunny, Temperate |
| Difficulty | Beginner |
| Dominant Terpenes | Caryophyllene |
| Effects | Euphoric, Hungry, Relaxed, Sedative, Sleepy |
| Flavors | Berry, Sweet, Vanilla, Woody |
| Flowering Time | 8–10 weeks |
| Flowering Type | Photoperiod |
| Genetics | Thai x Purple Thai x Afghani |
| Grows Best | Greenhouse, Indoor, Outdoor |
| Harvest Month | October |
| Indica / Sativa | Mostly Indica |
| Indoor Plant Height | 35 inches |
| Indoor Yield | 12–14 oz/m2 |
| Moods | Relaxed |
| Outdoor Plant Height | 35 inches |
| Outdoor Yield | 14–18 oz/plant |
| Seed Sex | Feminized |
| Symptoms | Anxiety, Arthritis, Depression, Insomnia, Migranes, Stress |
| THC Content | 20 percent |