Blueberry Autoflower Cannabis Seeds
Obtain the striking Blueberry Autoflower Cannabis Seeds online in the USA. These high-caliber cannabis seeds are readily available and dispatched swiftly to all parts of the country.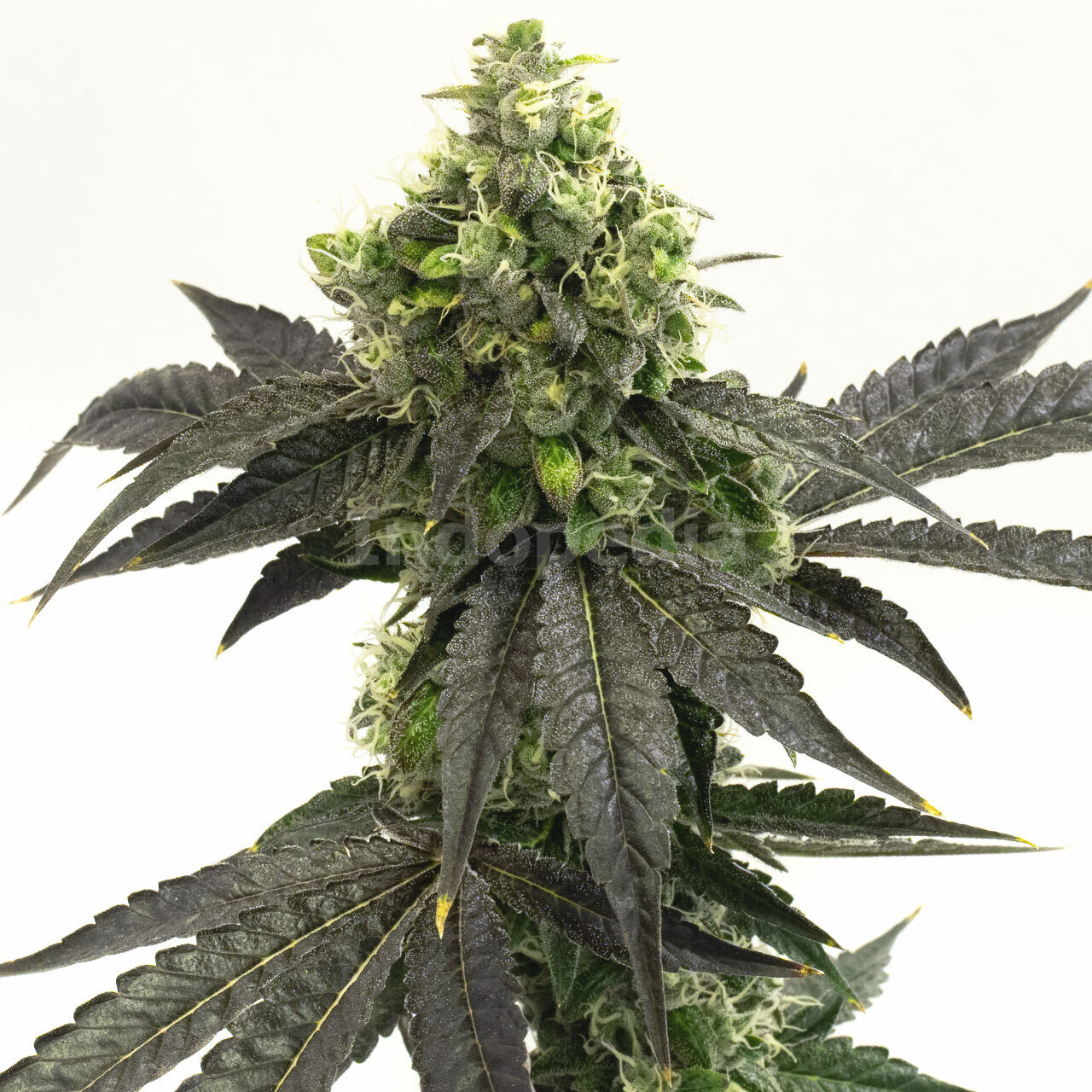 Price Per Seed:
$
8.25
Categories: Autoflower, Indica
Introduction to Blueberry Autoflower Cannabis Seeds
Looking to buy the best Blueberry Autoflower cannabis seeds online in the USA? Look no further! Indopedia Seed Bank offers a wide selection of high-quality Blueberry Autoflower seeds for sale. Whether you're a seasoned grower or just starting out, these premium seeds are perfect for your cannabis garden. With their legendary genetics and delightful effects, Blueberry Autoflower seeds are a must-have for any marijuana enthusiast.
Fast US-Based Shipping
When you order Blueberry Autoflower seeds from Indopedia Seed Bank, you can expect fast and discreet shipping to all fifty states. We understand the importance of privacy, which is why we package our seeds in discreet packaging to ensure your order arrives safely. Plus, we offer free shipping on orders over $99, so you can stock up on these incredible seeds without breaking the bank.
Key Characteristics of Blueberry Autoflower
Legendary pure indica genetics crossed with autoflowering ruderalis
Deep shades of blue and purple
Aroma of fresh berries
THC content regularly reaching 20%
Sedative effects with hints of sativa euphoria
Medicinal benefits for a broad scope of ailments
Genetics and Origins of Blueberry Autoflower
Blueberry Autoflower seeds are the result of crossing a legendary pure indica strain with autoflowering ruderalis genetics. The original version of this A-list cannabis cultivar was created by American breeder DJ Short in the 1970s. They ingeniously combined Afghani landrace, Purple Thai, and Thai genetics to create this iconic strain. Blueberry claimed the title of Best Indica in the High Times Cannabis Cup in 2000 and has been a true legend ever since.
Feminized Seed Advantages
Blueberry Autoflower seeds are feminized, which means they will produce only female plants. This is a major advantage for growers as female plants are the ones that produce the smokable buds. With feminized seeds, you can eliminate the guesswork and ensure a higher yield of quality cannabis.
Benefits of Autoflowering Seeds
Autoflowering seeds have become incredibly popular among both indoor and outdoor growers. These seeds have unique genetics that allow them to transition from the vegetative stage to the flowering stage automatically, without requiring a change in light cycles. This makes them perfect for growers who want a faster harvest or those who have limited control over their grow environment. With Blueberry Autoflower seeds, you can enjoy a shorter growing cycle and multiple harvests per year.
Blueberry Autoflower Seeds Germination Guide
To ensure successful germination of your Blueberry Autoflower seeds, follow these simple steps:
Choose your preferred germination method: paper towel technique, direct plantation in soil, or overnight water soaking.
If using the paper towel technique, place the seeds between moist paper towels and keep them warm until taproots emerge.
If planting directly in soil, dig a knuckle-deep hole and place the seed inside. Keep the soil moist but not soaking.
If using overnight water soaking, place the seeds in lukewarm water and wait for taproots to emerge.
Once taproots have emerged, transfer the germinated seeds to your preferred growing medium.
How to Cultivate Blueberry Autoflower
Blueberry Autoflower seeds are resilient marijuana plants that thrive in most setups with minimal TLC. They grow hardy, robust, and disease-resistant, making them ideal for novice growers. Whether you choose to grow indoors or outdoors, Blueberry Autoflower seeds are sure to impress.
Blueberry Autoflower Growing Difficulty
Blueberry Autoflower seeds are beginner-friendly and can be successfully cultivated by growers of all skill levels. These plants are forgiving and can tolerate common mistakes such as underfeeding, overfeeding, pathogens, and adverse growing environments. With minimal supervision requirements, Blueberry Autoflower seeds make growing cannabis a breeze.
Flowering Time of Blueberry Autoflower
From the moment you drop the seed in its growing medium, Blueberry Autoflower plants will be ready for harvest in 8 to 10 weeks. Unlike photoperiod strains that require a change in light cycles to initiate flowering, Blueberry Autoflower plants progress from seedling to harvest automatically. This shorter flowering time allows for faster harvests and multiple cycles per year.
Average Height of Blueberry Autoflower
Blueberry Autoflower plants typically reach a height of around 2.5 feet, making them perfect for growers with limited vertical space. Whether you choose to grow indoors or outdoors, these compact plants can thrive in various setups and environments.
Blueberry Autoflower Crop Yield
With Blueberry Autoflower seeds, you can expect high yields of top-quality buds. Indoors, you can harvest over 15 ounces per square meter after just 10 weeks. Outdoor yields may be slightly smaller, ranging between 2.5 and 4.2 ounces per plant. However, outdoor growers can make up for this with multiple harvests throughout the growing season.
Quality of Blueberry Autoflower Buds
Blueberry Autoflower buds are truly a sight to behold. With deep shades of blue and purple, these dense colas are visually stunning. The buds are coated in crystal resin, a testament to their potency and quality. The aroma of fresh berries permeates the air, making Blueberry Autoflower a favorite among sweet tooth stoners.
Dominant Terpenes in Blueberry Autoflower
Blueberry Autoflower is rich in various terpenes that contribute to its distinct aroma and flavor profile. Some of the dominant terpenes found in Blueberry Autoflower include:
Myrcene: Adds a sharp, tart, almost peppery zest with citrusy qualities.
Caryophyllene: Spices things up, giving the smoke a more serious and complex flavor.
Pinene: Contributes to the unique smell of cannabis.
Smell and Taste of Blueberry Autoflower
As the name suggests, Blueberry Autoflower seeds develop into cannabis plants that smell and taste like fresh blueberries. The fragrance profile is fruity and mouth-watering. Each puff feels like having a bite of a fantastic dessert. You'll inhale the scent of crisp, ripe fruit and exhale a mix of cream, vanilla, and spice. The smoke is permeating and long-lasting, leaving your room pleasantly aromatic for hours.
The Effects of Blueberry Autoflower
Blueberry Autoflower cannabis delivers a psychedelic punch with its THC levels regularly reaching 20%. It provides a sedative effect accompanied by hints of sativa euphoria. This strain is perfect for unwinding after a stressful workday or enjoying a relaxing evening at home. The high begins with a cerebral buzz that soon fades into a calm serenity, leaving you in high spirits but lucid. Prepare for fits of giggles and an uncontrollable case of the munchies before being lulled into a deep sleep.
Medical Uses for Blueberry Autoflower
While Blueberry Autoflower is known for its recreational effects, it also offers several medicinal benefits. This strain can help alleviate pain, muscle and joint tension, stress, and insomnia. It may also provide relief from headaches, migraines, inflammation, and arthritic pain. Blueberry Autoflower is a versatile strain that can be used as an alternative to traditional medications, offering a natural and enjoyable way to manage various ailments.
Buy Blueberry Autoflower Cannabis Seeds Now in the USA
Ready to experience the legendary Blueberry Autoflower strain? Indopedia Seed Bank has you covered. Buy your Blueberry Autoflower cannabis seeds online now and enjoy fast shipping to anywhere in the USA. Don't miss out on this top-notch strain that combines the best of both worlds—legendary genetics and autoflowering convenience. Place your order today and start growing your own high-quality Blueberry buds in no time!
Customer Reviews
Great strain for beginners! It was my first time growing, and everything went smoothly. The final product is potent and tastes fantastic.
The seeds germinated quickly and the plants have been thriving under minimal care. Amazing strain!
Dude, these seeds are the real deal! Got a nice yield of frosty buds with a sweet aroma. Definitely adding this strain to my favorites list.
Strain Data Table
| Attribute | Data |
| --- | --- |
| CBD Content | 0.5 percent |
| Climate Zones | Cold, Continental, Cool, Mediterranean, Sunny, Temperate |
| Difficulty | Beginner |
| Dominant Terpenes | Caryophyllene |
| Effects | Euphoric, Giggly, Happy, Hungry, Relaxed |
| Flavors | Berry, Sweet, Vanilla, Woody |
| Flowering Time | 8–10 weeks |
| Flowering Type | Autoflowering |
| Genetics | Blueberry x Lowryder |
| Grows Best | Greenhouse, Indoor, Outdoor |
| Harvest Month | All Year |
| Indica / Sativa | Mostly Indica |
| Indoor Plant Height | 12 inches |
| Indoor Yield | 16 oz/m2 |
| Moods | Relaxed, Uplift |
| Outdoor Plant Height | 12 inches |
| Outdoor Yield | 2–4 oz/plant |
| Seed Sex | Feminized |
| Symptoms | Anxiety, Arthritis, Depression, Inflammation, Insomnia, Migranes, Pain |
| THC Content | 20 percent |