Blue Widow Feminized Cannabis Seeds
Order the outstanding Blue Widow Feminized Cannabis Seeds online in the USA. These top-grade cannabis seeds are available for swift delivery to all areas nationwide.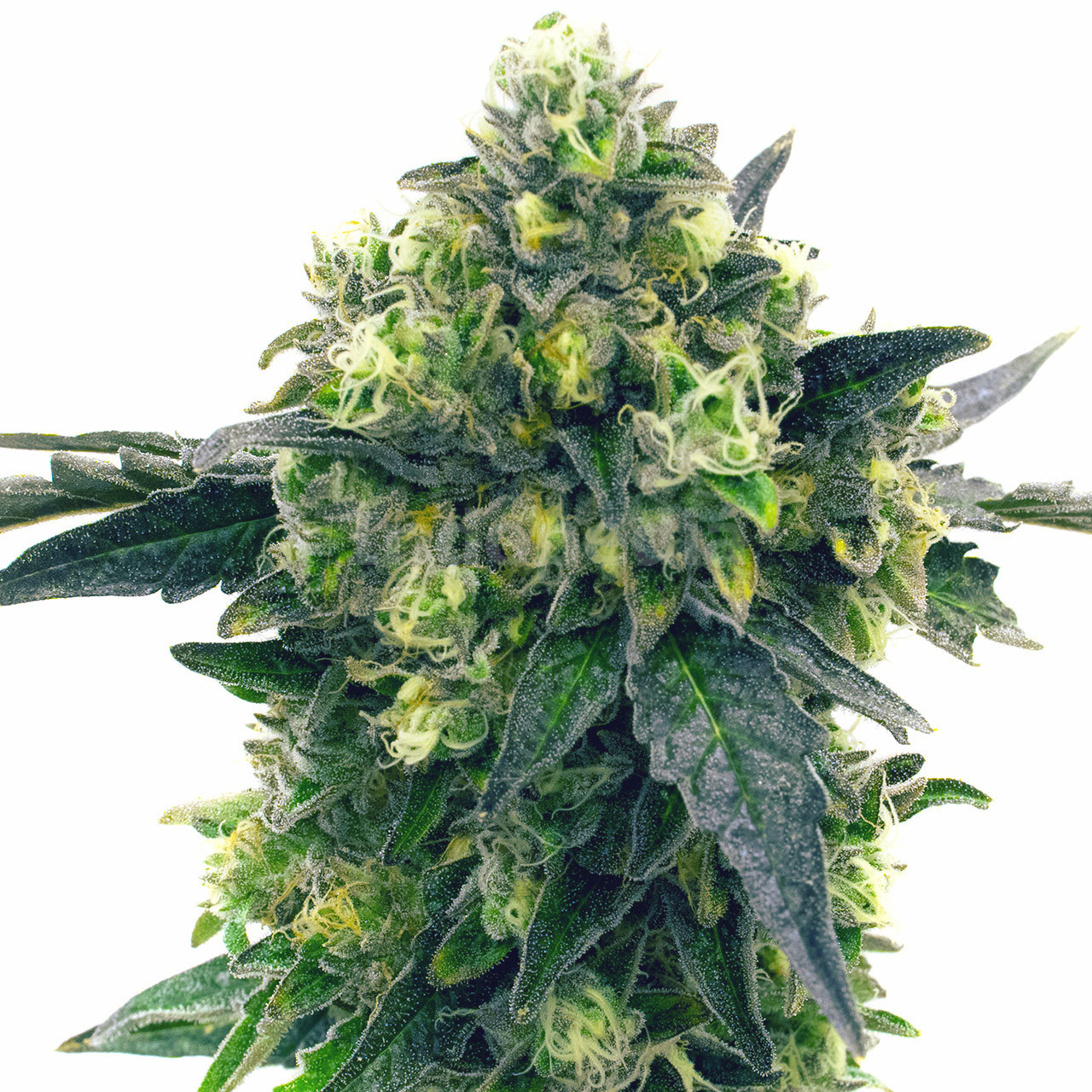 Price Per Seed:
$
9.38
Introduction to Blue Widow Feminized Cannabis Seeds
Looking to buy Blue Widow feminized cannabis seeds online in the USA? Look no further! Indopedia's seed bank offers high-quality Blue Widow seeds for sale, with fast and discreet shipping to all fifty states. Our extensive selection of cannabis seeds ensures that you can find the best genetics for your next grow. Don't miss out on this opportunity to cultivate your own Blue Widow plants and experience the delightful aroma and well-balanced effects.
Fast US-Based Shipping
When you order Blue Widow feminized cannabis seeds from Indopedia, you can expect fast and reliable shipping straight to your door. We understand the importance of discreet packaging, so rest assured that your purchase will be delivered in unmarked packaging for maximum privacy. Plus, we offer free shipping on orders over $99, making it even more convenient and affordable to get started on your cannabis cultivation journey.
Key Characteristics of Blue Widow
Hybrid strain with slightly Indica-dominant effects
Mentally uplifting buzz combined with a relaxing touch
Bright green buds with orange hairs and a hint of blue or purple
Pleasant earthy and fruity aroma
Pleasant flavors dominated by fruitiness
Moderate THC content ranging from 12-17%
Low CBD content around 0.3%
Genetics and Origins of Blue Widow
Blue Widow feminized cannabis seeds are the result of crossing two legendary strains: White Widow and Blueberry. This impressive lineage contributes to the strain's well-balanced effects and delicious flavors. White Widow provides the mentally uplifting buzz, while Blueberry brings its relaxing touch. The combination of these genetics creates a truly enjoyable and sought-after strain that is loved by tokers and growers alike.
Feminized Seed Advantages
Blue Widow feminized seeds produce an all-female crop, eliminating the need to identify and remove male plants. This ensures that your garden is filled with bud-producing females, maximizing your yield and saving you time and effort. With feminized seeds, you can focus on cultivating beautiful, resin-covered buds without the worry of unwanted pollination.
Benefits of Photoperiod Seeds
Feminized Blue Widow seeds are photoperiod variants, meaning they rely on light cycles to transition from the vegetative stage to the flowering stage. This makes them suitable for both indoor and outdoor growers who have control over their plants' light exposure. By manipulating the light cycle, you can determine when your Blue Widow plants will start flowering, allowing you to plan your harvest accordingly. Photoperiod seeds also give you the flexibility to extend the vegetative stage for larger plants or shorten it for quicker harvests.
Blue Widow Seeds Germination Guide
Wet a paper towel and place it on a dinner plate.
Space your Blue Widow feminized seeds approximately one inch apart on the paper towel.
Cover the seeds with another wet paper towel.
Place a second dinner plate over the setup.
Keep the plates in a warm and dry environment.
Maintain moisture during germination process (1-5 days).
Transfer germinated seeds to their final destination using tweezers.
How to Cultivate Blue Widow
Cultivating Blue Widow feminized marijuana seeds is an enjoyable experience, especially for intermediate and experienced growers. The plants are known for their resilience and resistance to most pathogens and pests. They can be grown indoors or outdoors, but providing them with sufficient space will yield the best results. Blue Widow plants can reach heights of up to 10 feet and have complex branches with chunky buds.
Blue Widow Growing Difficulty
Blue Widow feminized seeds are considered moderately easy to grow. With proper care and attention, even beginners can achieve successful results. However, it's important to familiarize yourself with basic cannabis growing techniques and provide the necessary environmental conditions for your plants to thrive. Regular monitoring and adjustments to temperature, humidity, and nutrient levels will help ensure a bountiful harvest.
Flowering Time of Blue Widow
The flowering time of Blue Widow cannabis plants typically ranges from 8-9 weeks when grown indoors. For outdoor growers, the plants are usually ready for harvest between late September and early October. By closely monitoring the trichomes on the buds, you can determine the optimal time to harvest for your desired effects and flavors.
Average Height of Blue Widow
Blue Widow weed plants have a lanky growth structure that can reach heights of up to 10 feet. This makes them ideal for outdoor cultivation in spacious gardens or greenhouses. However, if you have limited vertical space indoors, it's recommended to implement height management techniques such as low-stress training (LST) or SCROG (Screen of Green) to control plant height and maximize yield.
Blue Widow Crop Yield
The yield of Blue Widow marijuana plants can vary depending on the growing conditions and cultivation techniques used. Outdoor growers can expect a generous yield of approximately 38.8oz per plant, while indoor growers can achieve around 17.6oz per square meter. To maximize your crop's yield, ensure proper lighting, nutrient management, and environmental conditions throughout the cultivation process.
Quality of Blue Widow Buds
The buds produced by feminized Blue Widow seeds are truly a sight to behold. They are bright green with fine orange hairs and a hint of blue or purple, covered in delicious resin. These resinous buds are perfect for making hash or extracts. When consumed, they deliver a unique blend of flavors dominated by fruitiness, accompanied by subtle spicy and earthy notes that linger in your mouth after each toke.
Dominant Terpenes in Blue Widow
Terpenes are organic compounds found in cannabis that contribute to its aroma and potential therapeutic effects. Blue Widow plants contain a variety of terpenes, including myrcene, caryophyllene, and limonene. Myrcene is known for its relaxing and sedative properties, caryophyllene offers anti-inflammatory benefits, and limonene provides uplifting and mood-enhancing effects.
Smell and Taste of Blue Widow
The smell of Blue Widow marijuana is a delightful combination of earthy, pine-like aromas with hints of fruitiness. When the buds are crushed, these aromas intensify, revealing citrus undertones. Once lit, the complex blend of citrus, berry, earth, and spice creates a blissful fusion of fragrances that translates into a sweet and fruity flavor profile. Prepare to be enchanted by the delectable taste that lingers long after each inhale.
The Effects of Blue Widow
Blue Widow weed provides a well-balanced experience that starts with a mentally uplifting buzz. It eases your mind without causing complete brain fog or haziness, allowing for mental clarity and focus. Some users feel motivated and creative, while others experience a light-headed and giggly sensation. The effects are long-lasting and characterized by feelings of relaxation, euphoria, and overall well-being. Blue Widow is perfect for unwinding after a long day and enjoying a relaxing, joyful treat.
Medical Uses for Blue Widow
Blue Widow cannabis has been reported to offer various health benefits. It may help relieve nausea and discomfort associated with chemotherapy, stimulate appetite, alleviate insomnia, headaches, and moderate pain. The strain's energetic and uplifting effects can also provide relief from symptoms of depression, stress, anxiety, and inflammation. As with any medical treatment, it's important to consult with a healthcare professional for personalized advice.
Buy Blue Widow Cannabis Seeds Now in the USA
Ready to purchase your Blue Widow feminized cannabis seeds? Indopedia seed bank offers a wide selection of high-quality seeds for sale at competitive prices. Take advantage of our fast US-based shipping and discreet packaging to start your own Blue Widow garden today. Don't miss out on this incredible strain that combines the best genetics, delightful flavors, and well-balanced effects. Order your Blue Widow feminized seeds now!
Customer Reviews
Quality seeds and a great yield. The strain has a unique flavor and a potent effect. A great purchase.
First time grower here and I am blown away by the results! Highly recommend these seeds.
These seeds are absolute fire, fam! I popped a few and got some beautiful, resinous buds that hit like a smooth dream.
Strain Data Table
| Attribute | Data |
| --- | --- |
| CBD Content | 0.3 percent |
| Climate Zones | Continental, Mediterranean, Sunny, Temperate |
| Difficulty | Intermediate |
| Dominant Terpenes | Caryophyllene |
| Effects | Energetic, Focused, Giggly, Relaxed, Uplifted |
| Flavors | Blueberry, Citrus, Earthy, Spicy, Sweet |
| Flowering Time | 8–10 weeks |
| Flowering Type | Photoperiod |
| Genetics | White Widow x Blueberry |
| Grows Best | Greenhouse, Indoor, Outdoor |
| Harvest Month | October |
| Indica / Sativa | Mostly Indica |
| Indoor Plant Height | 31 inches |
| Indoor Yield | 18 oz/m2 |
| Moods | Focus, Recharged, Relaxed, Uplift |
| Outdoor Plant Height | 31–46 inches |
| Outdoor Yield | 39 oz/plant |
| Seed Sex | Feminized |
| Symptoms | Anxiety, Arthritis, Depression, Inflammation, Insomnia, Migranes, Stress |
| THC Content | 17 percent |