Blue Dream Feminized Cannabis Seeds
Secure the splendid Blue Dream Feminized Cannabis Seeds for sale online in the USA. These superior-grade marijuana seeds are ready for immediate shipment to every part of the nation.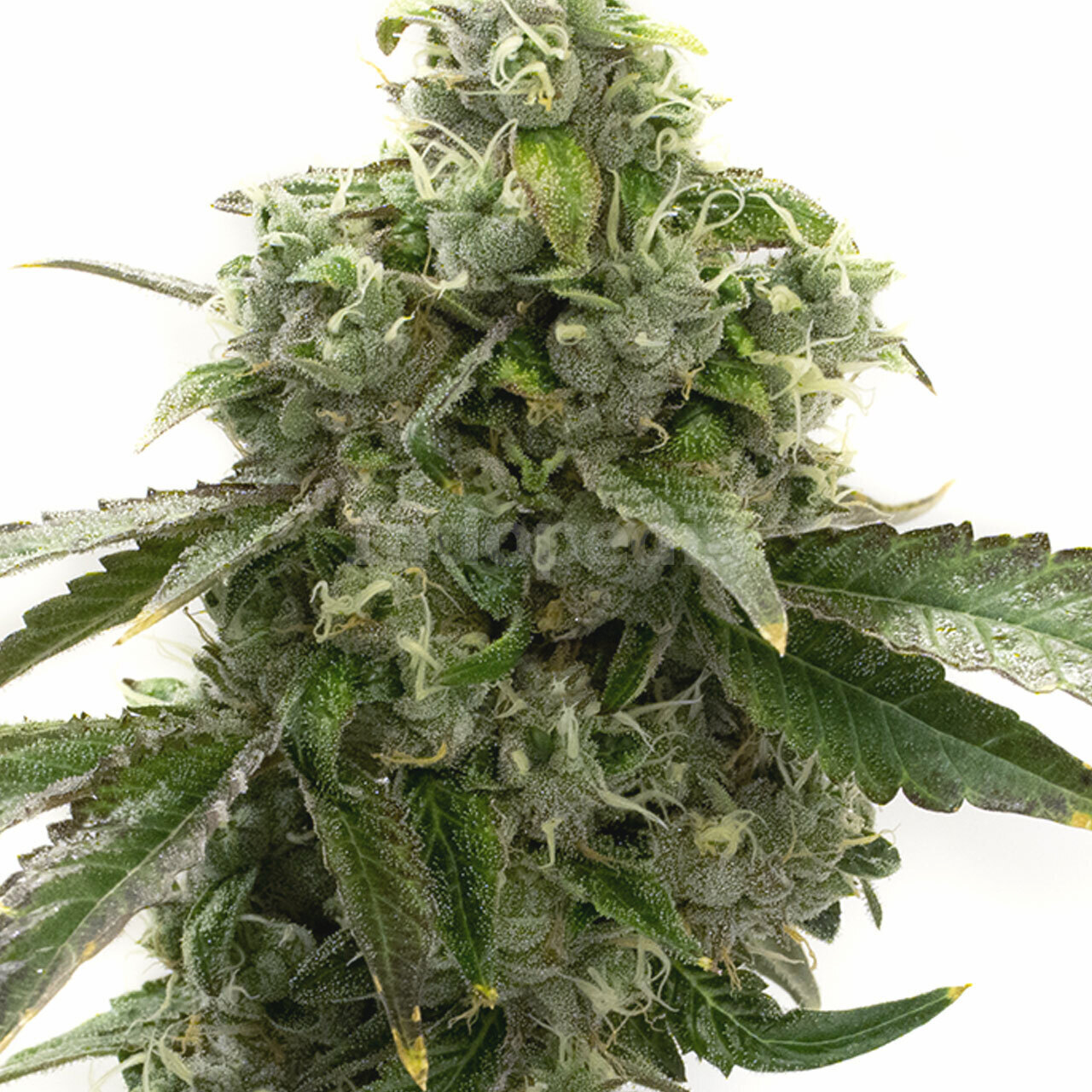 Price Per Seed:
$
9.58
Introduction to Blue Dream Feminized Cannabis Seeds
Looking to buy high-quality Blue Dream feminized cannabis seeds online? Look no further! Indopedia Seed Bank has the best selection of Blue Dream feminized seeds for sale in the USA. With our fast US-based shipping, discreet packaging, and a wide range of benefits, purchasing Blue Dream feminized seeds from us is a breeze. Whether you're a seasoned grower or just starting out, Blue Dream feminized seeds are the perfect choice for your cannabis garden. Order now and experience the legendary genetics, mouth-watering flavors, and balanced high that Blue Dream has to offer.
Fast US-Based Shipping
When you buy Blue Dream feminized seeds from Indopedia Seed Bank, you'll enjoy fast shipping to all fifty states. Our packages are discreetly packaged to ensure privacy and security. Plus, we offer free shipping on orders over $99! Say goodbye to long wait times and customs issues that come with international shipping. With Indopedia Seed Bank, you can have your Blue Dream marijuana seeds delivered right to your door in no time.
Key Characteristics of Blue Dream
Sativa-dominant hybrid- Dense, resin-soaked buds
Legendary status in the cannabis community
THC levels of 16%–20%
Aromas of sweet berries and tropical fruit
Vibrant colors, including deep violet foliage
Genetics and Origins of Blue Dream
Blue Dream feminized seeds are the result of crossing two powerhouses: Blueberry and Haze. The Haze parent brings a sweet, high-energy cerebral buzz, while the Blueberry parent adds an explosively fruity punch. This combination creates a well-balanced hybrid that offers both energizing and relaxing effects.
Feminized Seed Advantages
Feminized Blue Dream seeds are genetically stable female-only plants. This means you won't have to worry about wasting time and resources on male plants. With our feminized seeds, you're guaranteed a bountiful harvest of bud-producing plants. Say goodbye to the gender lottery and hello to a guaranteed yield.
Benefits of Photoperiod Seeds
Blue Dream feminized seeds are photoperiodic, meaning they require uninterrupted periods of darkness to enter the flowering phase. This makes them ideal for both indoor and outdoor growers. By adjusting the light schedule, you can control when your plants transition from the vegetative stage to the flowering stage. This allows for optimal growth and higher yields.
Blue Dream Seeds Germination Guide
Wash your hands and gather your materials.
Wet two paper towels with purified water.
Place one wet paper towel on a clean dinner plate.
Use sterilized tweezers to gently place your Blue Dream feminized seeds onto the paper towel, spacing them at least an inch apart.
Cover the seeds with a second wet paper towel.
Remove any excess water from the plate.
Cover the plate and store it in a dark, warm place for 24-120 hours.
Keep the paper towels moist throughout this period.
Once healthy taproots sprout from your seeds, they are ready to be planted.
How to Cultivate Blue Dream
Blue Dream feminized seeds can be grown both indoors and outdoors, but they thrive best in controlled environments like indoor setups. Here are a couple grow tips:
Ensure a temperature range of 72°F–78°F during the seedling stage, and increase it to 80°F–85°F during the flowering stage.
Maintain relative humidity levels between 30%–50% for seedlings, gradually decreasing it to 30%–40% during the flowering phase.
Use nutrient-rich soil or a hydroponic setup, and consider the Sea of Green (SoG) method for maximum yields.
Support the plants to prevent leaning or falling over.
Provide 18 hours of light during the vegetative stage and adjust to 12 hours of light and 12 hours of darkness to trigger the flowering phase.
Blue Dream Growing Difficulty
While Blue Dream feminized weed seeds are relatively easy to grow, they do require attention and care. They are susceptible to pests, so it's important to monitor your plants regularly and take preventive measures. With proper care and cultivation techniques, you'll be rewarded with a bountiful harvest of top-notch Blue Dream buds.
Flowering Time of Blue Dream
Blue Dream marijuana plants have a flowering period of 8-10 weeks. For indoor growers, adjusting the light schedule to 12 hours of light and 12 hours of darkness will trigger the flowering phase. Outdoor growers can expect to harvest around late September to early October, depending on their location.
Average Height of Blue Dream
Blue Dream cannabis plants reach a maximum height of about five feet, making them suitable for both indoor and outdoor setups. However, they are susceptible to pests, so indoor cultivation is recommended for better pest control. Implement staking, topping, or pruning techniques to prevent strain on the main stem.
Blue Dream Crop Yield
Indoor growers can expect an average yield of about 14-21 ounces per square meter with Blue Dream feminized seeds. Outdoor growers can yield a similar amount per plant when grown in warm, subtropical climates. To increase your yield, consider implementing techniques like pruning, staking, or topping.
Quality of Blue Dream Buds
Blue Dream marijuana buds are known for their dense, resin-soaked structure. They emit a dreamy berry aroma with hints of vanilla and tropical fruit. The buds are adorned with long amber pistils and covered in crystal white trichomes, giving them a sparkling appearance. When properly grown and cured, Blue Dream buds offer top-notch quality that's sure to impress even the most discerning cannabis connoisseurs.
Dominant Terpenes in Blue Dream
Terpenes are aromatic compounds found in cannabis that contribute to its unique flavors and effects. Blue Dream is rich in terpenes such as myrcene, pinene, and caryophyllene. Myrcene offers a herbal and earthy aroma, pinene adds a fresh pine scent, and caryophyllene brings a spicy and peppery note to the mix.
Smell and Taste of Blue Dream
When it comes to smell and taste, Blue Dream weed delivers a delightful experience. The buds emit an enticing aroma of sweet berries, tropical fruit, and a hint of soothing herbs. When smoked, Blue Dream treats your taste buds to flavors of wild berries, tangy sweetness, and a touch of vanilla treacle.
The Effects of Blue Dream
Blue Dream marijuana produces balanced physical and mental effects. The initial sativa buzz enhances mood, creativity, and energy levels while wiping away worries and stress. The indica traits mellow out the high, leaving you feeling calm, relaxed, yet still active. Unlike pure indica strains, Blue Dream won't induce couch-lock, making it perfect for daytime use.
Medical Uses for Blue Dream
While Blue Dream cannabis buds have THC levels ranging from 16%–20%, they still offer potential therapeutic benefits. The energizing effects can combat fatigue and provide an energy boost for those with chronic conditions. The euphoric and calming traits make Blue Dream a helpful choice for managing anxiety, depression, stress, inflammation, muscle spasms, migraines, and loss of appetite.
Buy Blue Dream Cannabis Seeds Now in the USA
Ready to add Blue Dream feminized seeds to your cannabis garden? Indopedia Seed Bank offers the best selection of feminized Blue Dream seeds for sale in the USA. With our fast US-based shipping, discreet packaging, and a wide range of benefits, purchasing from us is a hassle-free experience. Order now and discover why Blue Dream remains a favorite among cannabis enthusiasts worldwide.
Customer Reviews
I've been growing cannabis for a while now, and I have to say, these are the best seeds I've ever used. The yield is massive and the quality is beyond words.
Wow, what a strain! These seeds gave me the biggest yield I've ever had. The quality and potency of the buds are off the charts.
These seeds are straight-up legendary! Grew them outdoors and got massive plants loaded with trichome-covered buds. The smoke is smooth, and the high is incredibly uplifting. If you're searching for premium genetics, look no further.
Strain Data Table
| Attribute | Data |
| --- | --- |
| CBD Content | 0.4 percent |
| Climate Zones | Continental, Mediterranean, Sunny, Temperate |
| Difficulty | Intermediate |
| Dominant Terpenes | Limonene |
| Effects | Energetic, Euphoric, Focused, Sedative, Uplifted |
| Flavors | Blueberry, Earthy, Sweet, Tropical, Vanilla |
| Flowering Time | 8–10 weeks |
| Flowering Type | Photoperiod |
| Genetics | Blueberry x Super Silver Haze |
| Grows Best | Greenhouse, Indoor, Outdoor |
| Harvest Month | October |
| Indica / Sativa | Mostly Sativa |
| Indoor Plant Height | 23 inches |
| Indoor Yield | 21 oz/m2 |
| Moods | Focus, Recharged, Relaxed, Uplift |
| Outdoor Plant Height | 46–62 inches |
| Outdoor Yield | 25 oz/plant |
| Seed Sex | Feminized |
| Symptoms | Anxiety, Depression, Stress |
| THC Content | 20 percent |