Blue Cheese Feminized Cannabis Seeds
Acquire the elite Blue Cheese Feminized Cannabis Seeds online in the USA. These high-class cannabis seeds are readily available and ship speedily to all territories in the nation.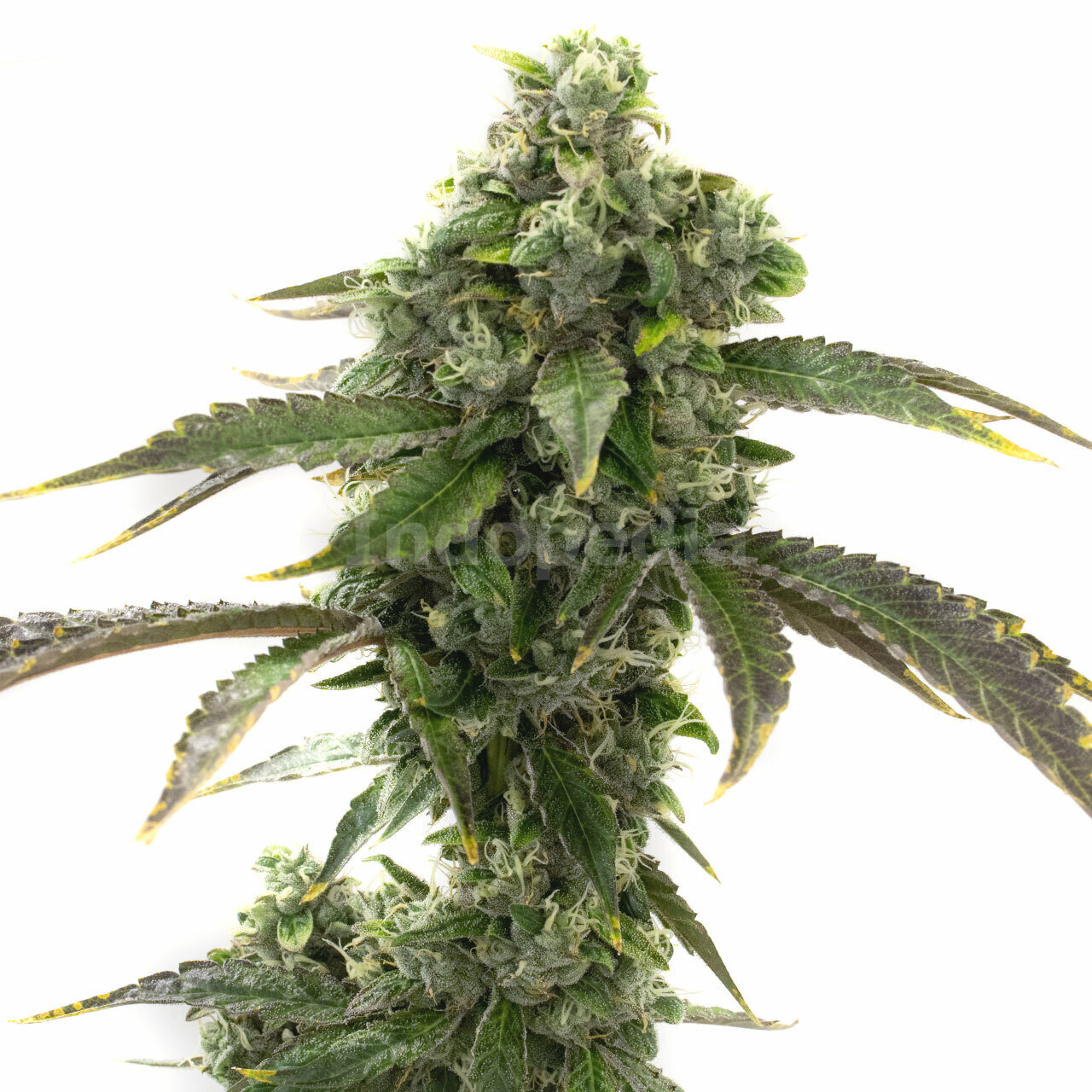 Price Per Seed:
$
8.25
Introduction to Blue Cheese Feminized Cannabis Seeds
Looking to buy Blue Cheese Feminized Cannabis Seeds online in the USA? Look no further! Indopedia Seed Bank offers a wide selection of premium cannabis seeds for sale, including the popular Blue Cheese feminized strain. With our fast US-based shipping, discreet packaging, and a range of payment options, it has never been easier to order your favorite cannabis seeds from the comfort of your own home.
Fast US-Based Shipping
At Indopedia Seed Bank, we understand the importance of fast and reliable shipping. That's why we offer fast shipping to all fifty states, ensuring that your Blue Cheese feminized seeds are delivered to your doorstep in no time. Our packaging is discreet, so you can rest assured that your privacy is protected. Plus, we offer free shipping on orders over $99, making it even more convenient to purchase your cannabis seeds online.
Key Characteristics of Blue Cheese
Indica-dominant hybrid
Fruity aroma with a hint of cheesy funk
Sweet flavor with berry and grape notes
High levels of THC for balanced mind and body effects
Dense nugs with shades of violet and white trichome coat
Hardy plant with resistance to pests, mold, and mildew
Genetics and Origins of Blue Cheese
Blue Cheese feminized seeds are the result of crossing the iconic Blueberry strain with UK Cheese, a phenotype of Skunk #1. This combination created a unique cultivar that combines the best traits of both parents. The result is a deliciously flavorful strain with a well-balanced high.
Feminized Seed Advantages
Feminized seeds are a popular choice among cannabis growers for several reasons. Unlike regular seeds, feminized seeds have a 99% germination rate, ensuring that you will have female plants that produce buds. This eliminates the need to identify and remove male plants, saving you time and resources. Feminized seeds also tend to produce higher yields of quality buds compared to regular seeds, making them a cost-effective option for both personal and commercial growers.
Benefits of Photoperiod Seeds
Blue Cheese feminized seeds are photoperiod seeds, which means they require specific light cycles to transition from the vegetative stage to the flowering stage. This makes them ideal for indoor growers who can control the lighting conditions in their grow rooms. Outdoor growers can also benefit from photoperiod seeds by timing their planting to coincide with the natural light cycle of the season. By adjusting the light cycle, growers can manipulate the growth and flowering stages of the plants to maximize yield and quality.
Blue Cheese Seeds Germination Guide
Moisten two pieces of paper towel with water and gently wring out any excess liquid.
Place one paper towel on a plate and evenly space out your Blue Cheese feminized seeds on top.
Cover the seeds with the second paper towel sheet.
Tilt the plate to remove any excess water.
Place the plate in a dark cupboard and check on the seeds every 24 hours to ensure they stay moist.
Once the seeds have a quarter-inch taproot, they are ready for transplanting into your chosen growing medium.
How to Cultivate Blue Cheese
Blue Cheese feminized seeds are suitable for cultivators of all skill levels. Whether you choose to grow them indoors or outdoors, these hardy plants will thrive in a variety of conditions. Keep the temperature between 75 and 80 degrees Fahrenheit during the day and drop it by 20 degrees at night to enhance the vibrant coloration of the buds. Regular training and trimming of the plants will help promote healthy growth and improve yields.
Blue Cheese Growing Difficulty
Blue Cheese feminized seeds are considered to be of relatively easy difficulty to grow. While they are simple to care for, some experience in cannabis cultivation is recommended to optimize their growth and yield potential. However, even beginners can achieve great results with proper care and attention.
Flowering Time of Blue Cheese
Blue Cheese marijuana plants have a flowering time of eight to nine weeks. Indoor growers can expect to harvest their buds around this time, while outdoor growers will typically harvest in October. The exact timing may vary slightly depending on environmental conditions and growing techniques.
Average Height of Blue Cheese
Blue Cheese weed plants can reach a height of up to three feet if left unattended. For indoor growers, it is important to manage the height through training techniques such as low-stress training (LST) or by using techniques like the Sea of Green (SoG) method. Outdoor growers should consider the available space and ensure that their plants have enough room to grow without overcrowding.
Blue Cheese Crop Yield
The average yield from Blue Cheese feminized seeds grown outdoors is around 22 ounces per plant. Indoor growers can expect yields of approximately 20 ounces per square meter. To maximize yields, growers can employ various techniques such as pruning, trimming, and using supplemental lighting.
Quality of Blue Cheese Buds
Blue Cheese buds are visually appealing, with shades of violet on the leaves and dense nugs wrapped in a white trichome coat. The buds have a sweet aroma with fruity notes of blueberries and grapes, accompanied by a hint of spicy cheese. The high THC content provides a balanced mind and body experience, inducing a calming buzz that leads to relaxation.
Dominant Terpenes in Blue Cheese
Terpenes are aromatic compounds found in cannabis that contribute to its fragrance and flavor profile. Blue Cheese marijuana buds contain various terpenes, with myrcene being the most dominant. Myrcene has a scent similar to lemongrass, bay leaves, and mangos, adding to the unique aroma of Blue Cheese buds.
Smell and Taste of Blue Cheese
The fragrance of Blue Cheese buds is fruity and sweet, with hints of blueberries and grapes. The spicy cheese undertones add depth to the aroma, creating a truly enticing scent. When consumed, Blue Cheese buds offer a delicious flavor profile that combines sweetness with tangy notes on the exhale.
The Effects of Blue Cheese
Blue Cheese cannabis produces well-rounded effects that calm both the mind and body. With up to 20% THC content, the high gradually builds up, providing a calming buzz that uplifts the mood and washes away stress. The euphoric sensations give way to deep relaxation, making it perfect for late evenings or lazy days.
Medical Uses for Blue Cheese
In addition to its recreational benefits, Blue Cheese buds can also assist in managing certain medical conditions. The calming effects of this strain can help alleviate pain, making it a suitable choice for individuals with chronic aches and pains. It may also provide relief from insomnia, anxiety, and depression. The sedating properties of Blue Cheese make it an excellent choice for promoting sleep in individuals with insomnia.
Buy Blue Cheese Cannabis Seeds Now in the USA
Ready to experience the tantalizing flavors and relaxing effects of Blue Cheese weed? Indopedia Seed Bank offers high-quality Blue Cheese feminized cannabis seeds for sale online in the USA. With our fast and discreet shipping, you can have your Blue Cheese seeds delivered right to your door. Don't miss out on this award-winning strain - order your Blue Cheese feminized seeds today!
Customer Reviews
These seeds produced the most aromatic, potent, and gorgeous buds I've ever grown. Highly recommended!
Easy to grow even for a beginner like me. Produced a very impressive yield!
Can't say enough good things about these seeds! They germinated like champions and flourished into beautiful plants. The aroma is intoxicating, and the high is a perfect balance of euphoria and relaxation. Get your hands on these, seriously.
Strain Data Table
| Attribute | Data |
| --- | --- |
| CBD Content | 0.5 percent |
| Climate Zones | Continental, Mediterranean, Sunny, Temperate |
| Difficulty | Beginner |
| Dominant Terpenes | Humulene |
| Effects | Calming, Euphoric, Relaxed, Uplifted |
| Flavors | Blue_Cheese, Blueberry, Grape, Pungent, Sweet |
| Flowering Time | 8–10 weeks |
| Flowering Type | Photoperiod |
| Genetics | Blueberry x UK Cheese |
| Grows Best | Greenhouse, Indoor, Outdoor |
| Harvest Month | September |
| Indica / Sativa | Mostly Indica |
| Indoor Plant Height | 12 inches |
| Indoor Yield | 18 oz/m2 |
| Moods | Relaxed, Uplift |
| Outdoor Plant Height | 31 inches |
| Outdoor Yield | 19 oz/plant |
| Seed Sex | Feminized |
| Symptoms | Anxiety, Arthritis, Depression, Migranes, Stress |
| THC Content | 20 percent |