Blackberry Kush Feminized Cannabis Seeds
Acquire the admirable Blackberry Kush Feminized Cannabis Seeds for sale online in the USA. These top-quality marijuana seeds are ready for quick delivery to all states within the country.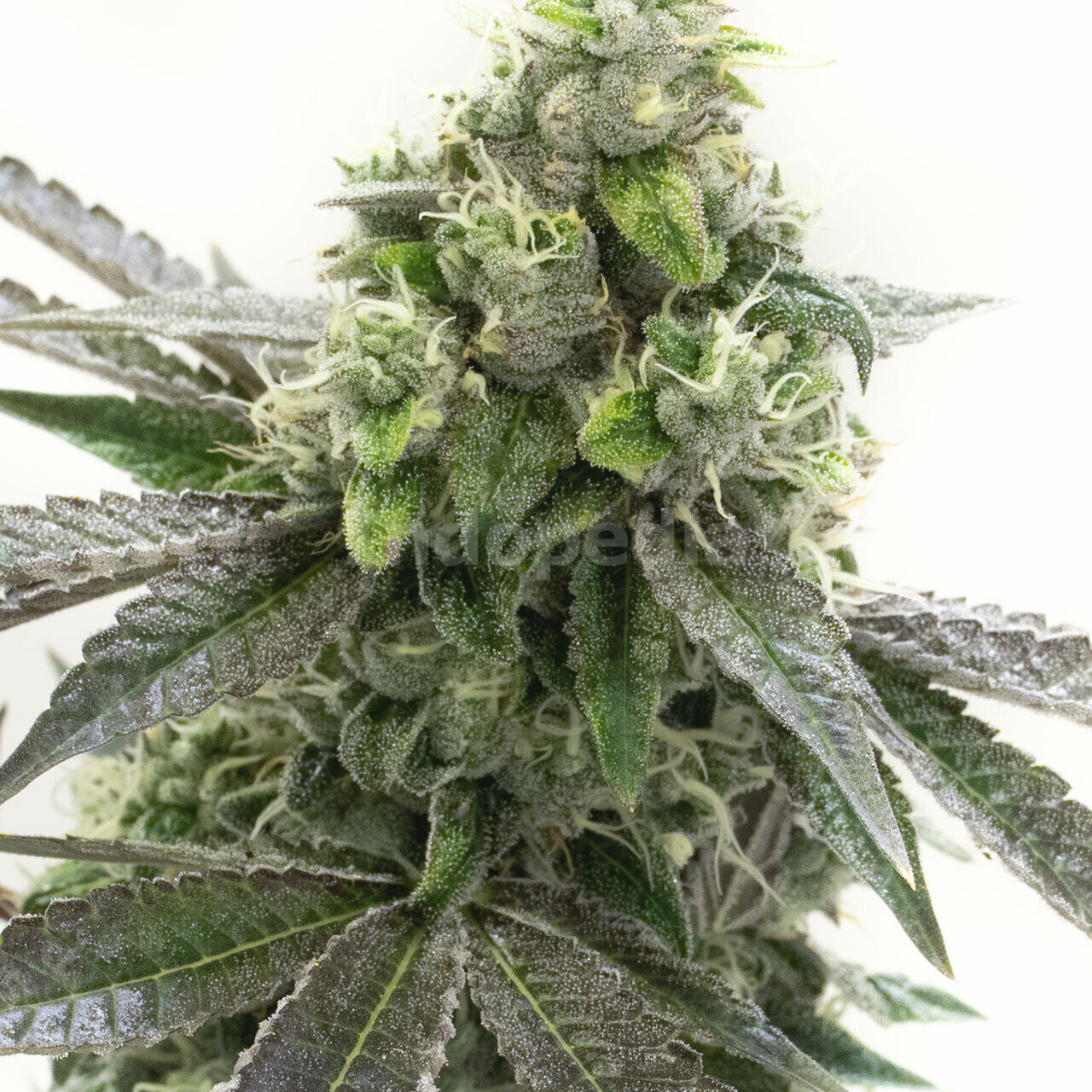 Price Per Seed:
$
9.38
Introduction to Blackberry Kush Feminized Cannabis Seeds
Looking to buy high-quality Blackberry Kush feminized cannabis seeds online in the USA? Look no further! Indopedia Seed Bank has the best selection of Blackberry Kush feminized seeds for sale, with fast and discreet shipping to all fifty states. Get your hands on these top-notch seeds and experience the delicious flavors, potent effects, and beautiful plum-colored buds that Blackberry Kush has to offer.
Fast US-Based Shipping
When you order Blackberry Kush feminized cannabis seeds from Indopedia Seed Bank, you can expect fast and reliable shipping right to your doorstep. We understand the importance of timely deliveries, so we make sure your seeds are shipped promptly and arrive in discreet packaging. Plus, we offer free shipping on orders over $99. Buy your Blackberry Kush feminized seeds today and start growing your own stash of this amazing strain.
Key Characteristics of Blackberry Kush
Indica-dominant hybrid
Purple buds with a sticky resin coating
Sweet berry flavors with a hint of earthiness
Potent effects with THC levels ranging from 16% to 20%
Compact plants reaching a height of 2.5-3.5 feet
Moderately easy to grow with high resistance to mold
Genetics and Origins of Blackberry Kush
Blackberry Kush is the divine offspring of two powerhouses: Afghani and Blackberry. Afghani is a classic indica strain known for its high resin production and potent body stone. Blackberry is a balanced hybrid famous for its fruity flavors and uplifting buzz. The combination of these strains results in Blackberry Kush, an 80% indica and 20% sativa hybrid that ticks all the right boxes.
Feminized Seed Advantages
Feminized seeds are the best choice for growers who want to maximize their yield. These seeds produce all-female plants, so you don't have to worry about removing male plants and risking pollination. With Blackberry Kush feminized seeds, you can expect a sea of violet-hued vixens that will bring you a bountiful harvest of sticky, resinous buds.
Benefits of Photoperiod Seeds
Photoperiod seeds are ideal for both indoor and outdoor growers. With photoperiod seeds like Blackberry Kush feminized, you have full control over the plant's growth cycle. Indoors, you can manipulate the light schedule to trigger the flowering stage when desired. Outdoors, these seeds will naturally start flowering as the seasons change and the days grow shorter. This flexibility allows you to plan your grow and maximize your yield.
Blackberry Kush Seeds Germination Guide
Prepare your feminized Blackberry Kush seeds and gather your materials.
Wet a paper towel with distilled water and place it on a dinner plate.
Using sterilized tweezers, place the seeds on the moist paper towel, leaving space between each one.
Wet another paper towel and place it over the seeds.
Discard excess water from the plate and cover the seeds with another dinner plate.
Store the plates in a warm, dark place for 1-5 days, checking on them every 24 hours to ensure they stay moist.
Once healthy taproots have developed, your Blackberry Kush seeds are ready for planting.
How to Cultivate Blackberry Kush
Cultivating Blackberry Kush weed plants is moderately easy, but they do require some care. Here are some general tips to help you grow healthy and productive plants:
Choose a suitable grow medium such as organic soil, coco coir, or a hydroponic setup.
Provide the right climatic conditions, including mild temperatures and plenty of sunshine.
Feed your plants with the proper nutrients, paying attention to magnesium levels.
Monitor for spider mites and take action immediately if infestation occurs.
Trim and train your plants to improve light penetration and airflow.
Blackberry Kush Growing Difficulty
Blackberry Kush marijuana plants have a moderate growing difficulty. While they are resilient and mold-resistant, they require regular pruning and attention to nutrient levels. As long as you provide the right care and maintain a suitable environment, you can achieve great results with these beautiful plants.
Flowering Time of Blackberry Kush
Indoor growers can expect a flowering time of 8-9 weeks for their Blackberry Kush cannabis plants. Outdoors, these plants should be sown in April for harvest by mid-October. With proper care and maintenance, you can achieve abundant yields of approximately 19-21 oz per plant outdoors or 18 oz per square meter indoors.
Average Height of Blackberry Kush
Blackberry Kush weed plants reach a height of 2.5-3.5 feet, making them suitable for both indoor and outdoor cultivation. If space is limited, you can use techniques like topping and low-stress training to manage their height and maximize your growing area.
Blackberry Kush Crop Yield
With its high resin production and dense buds, Blackberry Kush cannabis plants can yield approximately 19-21 oz per plant outdoors and 18 oz per square meter indoors. To increase your yield, make sure to provide proper nutrition, maintain optimal growing conditions, and employ training techniques such as topping and low-stress training.
Quality of Blackberry Kush Buds
Blackberry Kush marijuana buds are a sight to behold. These plump purple buds are thickly coated in resin, giving them a sticky texture and a beautiful appearance. The burnt sienna pistils and crystal trichomes add to the visual appeal. When it comes to flavor, Blackberry Kush delights with its sweet berry taste combined with an earthy undertone.
Dominant Terpenes in Blackberry Kush
Terpenes are the aromatic compounds found in cannabis that contribute to its unique flavors and effects. In Blackberry Kush cannabis, the dominant terpenes include myrcene, caryophyllene, and limonene. These terpenes contribute to the strain's fruity, earthy, and sweet aroma.
Smell and Taste of Blackberry Kush
Prepare your senses for a delightful experience with Blackberry Kush marijuana. When you open a jar of these buds, you'll be greeted by the aroma of sun-kissed fruit and succulent berries, along with hints of earthiness. When smoked or vaporized, Blackberry Kush delivers a smooth and flavorful experience, with honeyed berry notes dancing on your taste buds.
The Effects of Blackberry Kush
Blackberry Kush weed provides a blissful experience for both the mind and body. After just a few tokes, you'll feel an intense mental buzz that banishes negative thoughts and brings on a sense of happiness and relaxation. Creativity flows, and you'll be enveloped in a euphoric state. Meanwhile, your body experiences deep relaxation and tension relief, eventually leading to a restful sleep.
Medical Uses for Blackberry Kush
While not high in CBD, Blackberry Kush cannabis still offers numerous therapeutic benefits. Its potent effects make it an effective aid in the treatment of chronic pain, muscle spasms, joint stiffness, migraines, and fibromyalgia. It can also help alleviate symptoms of anxiety, depression, stress, and insomnia. Cancer patients undergoing chemotherapy find relief from nausea, vomiting, and loss of appetite with Blackberry Kush.
Buy Blackberry Kush Cannabis Seeds Now in the USA
Ready to grow your own stash of Blackberry Kush marijuana? Indopedia Seed Bank is your trusted source for top-quality weed seeds in the USA. Browse our selection now and take advantage of our fast shipping to all fifty states. Don't miss out on this deliciously potent strain - order your Blackberry Kush feminized seeds today!
Customer Reviews
As a seasoned grower, I can say these seeds are some of the best I've ever had. High yield, fantastic flavor profile, and pretty easy to grow.
Excellent quality seeds and the yield was impressive. It was a great addition to my indoor garden.
I'm blown away by these seeds! Rapid germination, beautiful resin production, and the high is pure bliss. Can't wait to try more strains from this breeder!
Strain Data Table
| Attribute | Data |
| --- | --- |
| CBD Content | 0.5 percent |
| Climate Zones | Continental, Mediterranean, Sunny, Temperate |
| Difficulty | Intermediate |
| Dominant Terpenes | Caryophyllene |
| Effects | Euphoric, Happy, Relaxed, Uplifted |
| Flavors | Berry, Diesel, Earthy, Pungent, Sweet, Tar |
| Flowering Time | 8–10 weeks |
| Flowering Type | Photoperiod |
| Genetics | Blackberry x Afghani |
| Grows Best | Greenhouse, Indoor, Outdoor |
| Harvest Month | October |
| Indica / Sativa | Mostly Indica |
| Indoor Plant Height | 12–15 inches |
| Indoor Yield | 16 oz/m2 |
| Moods | Relaxed, Uplift |
| Outdoor Plant Height | 12–15 inches |
| Outdoor Yield | 19 oz/plant |
| Seed Sex | Feminized |
| Symptoms | Anxiety, Depression, Inflammation, Insomnia, Migranes, Muscle Spasms, Stress |
| THC Content | 20 percent |