Blackberry Autoflower Cannabis Seeds
Procure the outstanding Blackberry Autoflower Cannabis Seeds online in the USA. These elite cannabis seeds are stocked and dispatched rapidly to every corner of the USA.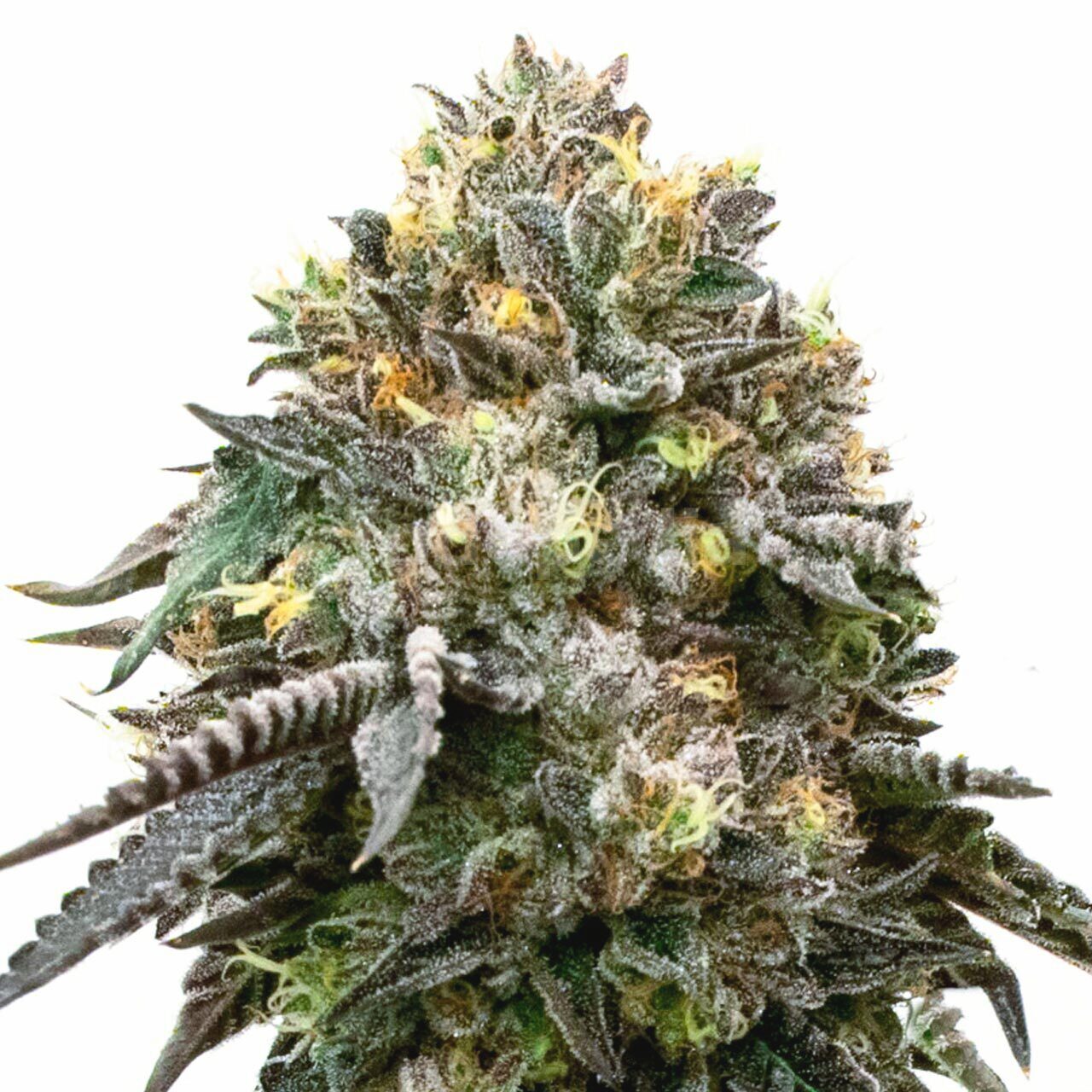 Price Per Seed:
$
9.38
Categories: Autoflower, Hybrid
Introduction to Blackberry Autoflower Cannabis Seeds
Looking to buy the best Blackberry Autoflower cannabis seeds online in the USA? Look no further! Indopedia Seed Bank offers top-quality Blackberry Autoflower seeds that are sure to delight both recreational and medicinal cannabis users. With their enticing blend of sweet flavors and relaxing effects, these seeds are a perfect addition to any cannabis garden. Purchase your Blackberry Autoflower seeds now and experience the exquisite taste and therapeutic benefits for yourself.
Fast US-Based Shipping
When you order Blackberry Autoflower seeds from Indopedia Seed Bank, you can expect fast and reliable shipping to all fifty states. We understand the importance of discreet packaging, so your seeds will be delivered in a plain package, ensuring your privacy. Plus, we offer free shipping on orders over $99, making it even more convenient to get your hands on these premium cannabis seeds. Don't wait any longer – order your Blackberry Autoflower seeds today!
Key Characteristics of Blackberry Autoflower
Indica-dominant strain
Sweet-tasting buds with hints of fruit and fuel
Relaxing effects that leave you feeling uplifted and happy
Perfect evening treat for stress relief
Suitable for both medicinal and recreational use
Genetics and Origins of Blackberry Autoflower
Blackberry Autoflower seeds are a result of carefully blending two classic cultivars – Black Domina and Raspberry Cough. The combination of these strains creates a unique genetic profile that results in sensational flowers with an unforgettable aroma. The addition of a secret ruderalis strain allows these plants to grow quickly and flower regardless of the light schedule.
Feminized Seed Advantages
Blackberry Autoflower seeds are feminized, meaning they have been stabilized to produce female plants 99% of the time. This eliminates the need to sex plants and ensures that you can maximize your harvest potential. With feminized seeds, you can focus on growing robust, resinous buds without worrying about unwanted male plants.
Benefits of Autoflowering Seeds
Autoflowering seeds, like Blackberry Autoflower, are perfect for both indoor and outdoor growers. These seeds have a unique ability to transition from the vegetative stage to the flowering stage automatically, regardless of light cycles or seasonal changes. This means you can enjoy multiple harvests in a single growing season, making them ideal for growers looking for a quick turnaround.
Blackberry Autoflower Seeds Germination Guide
Start by using the paper towel method:
Wet two paper towel sheets with purified water
Place your Blackberry Autoflower seeds evenly spaced on one sheet
Cover the seeds with the second moistened sheet
Place the sheets between two ceramic plates to block out light
Keep the plates in a dark, cool cupboard and ensure they remain moist
Within five days, you should see white taproots emerging from your seeds
Once taproots are visible, carefully plant your germinated seeds into pots
How to Cultivate Blackberry Autoflower
Growing Blackberry Autoflower seeds requires some experience but can be rewarding for both indoor and outdoor cultivators. These plants thrive in confined spaces and are resistant to pests and temperature fluctuations. Whether you choose soil or hydroponics, make sure to provide adequate ventilation and maintain optimal nutrient levels.
Blackberry Autoflower Growing Difficulty
Due to their specific growth requirements and sensitivity to errors, Blackberry Autoflower seeds are best suited for experienced cultivators. Beginners may find it challenging to achieve optimal results with this strain.
Flowering Time of Blackberry Autoflower
After germination, Blackberry Autoflower plants will start flowering in approximately 8-9 weeks. During this phase, you'll notice buds forming and developing their signature purple hue. Indoor growers can expect a flowering time of around 8-9 weeks, while outdoor growers can expect to harvest between late September and early October.
Average Height of Blackberry Autoflower
Blackberry Autoflower plants typically reach a height of up to four feet, making them suitable for both indoor and outdoor cultivation. Their compact size allows for easy management and discreet growing in small spaces.
Blackberry Autoflower Crop Yield
Under optimal conditions, Blackberry Autoflower plants can produce impressive yields of up to 16 oz/m² when grown indoors. Outdoor yields may vary depending on the climate, with Mediterranean climates yielding between 2-11 oz/plant.
Quality of Blackberry Autoflower Buds
Blackberry Autoflower buds are known for their exceptional quality. These resinous nugs boast a sweet, fruity fragrance that is hard to resist. When smoked, they deliver a creamy smoke with distinct blackberry flavors and hints of hash and diesel. The buds are sticky, dense, and visually appealing with their purple hues and amber trichomes.
Dominant Terpenes in Blackberry Autoflower
Terpenes are aromatic compounds found in cannabis that contribute to its unique smell and taste. Blackberry Autoflower contains a special blend of terpenes, with myrcene being the most dominant. Myrcene is known for its sweet, earthy fragrance and is also found in rosemary, thyme, and mangoes. It has potential calming effects that enhance the overall relaxation qualities of Blackberry Autoflower.
Smell and Taste of Blackberry Autoflower
Blackberry Autoflower has a sweet, fruity aroma that fills the air as soon as you come into contact with the buds. When smoked, the creamy smoke envelops your taste buds, delivering a distinct blackberry flavor with earthy undertones of fuel. The taste lingers on your lips, making it a delightful evening treat.
The Effects of Blackberry Autoflower
Blackberry Autoflower offers a relaxing and uplifting experience. The initial cerebral rush clears your mind and uplifts your spirits, leading to increased creativity and productivity. In low doses, it provides euphoric effects for enjoyable social activities. However, larger doses can lead to a couch-lock effect and deep relaxation, making it ideal for unwinding at the end of the day.
Medical Uses for Blackberry Autoflower
Blackberry Autoflower is highly regarded by medicinal marijuana patients for its therapeutic benefits. It is known to assist with anxiety, depression, pain relief, muscle tension, inflammation, and insomnia. Many users also report increased appetite and relief from nausea after consuming Blackberry Autoflower buds.
Buy Blackberry Autoflower Cannabis Seeds Now in the USA
Ready to experience the sweet-tasting and relaxing effects of Blackberry Autoflower? Indopedia Seed Bank offers high-quality seeds that are sure to satisfy even the most discerning cannabis enthusiasts. Order your Blackberry Autoflower seeds now and have them delivered right to your door in the USA. Don't miss out on this exceptional strain – buy today!
Customer Reviews
Superb strain! This was my first time growing cannabis, and the result was far better than I expected. Great potency and flavor.
This strain is a must-have! Fast growth, resilient plants, and the buds are just amazing. 5/5 stars.
Woah, these seeds are a game-changer! Packed with potency, smooth smoke, and the effects are truly uplifting. Don't miss out on these babies!
Strain Data Table
| Attribute | Data |
| --- | --- |
| CBD Content | 0.3 percent |
| Climate Zones | Continental, Mediterranean, Sunny, Temperate |
| Difficulty | Beginner |
| Dominant Terpenes | Myrcene |
| Effects | Calming, Happy, Relaxed, Sleepy, Uplifted |
| Flavors | Fruity, Berry, Diesel, Earthy, Sweet |
| Flowering Time | 8–10 weeks |
| Flowering Type | Autoflowering |
| Genetics | Blackberry (Raspberry Cough x Black Domina) x Unknown Ruderalis |
| Grows Best | Greenhouse, Indoor, Outdoor |
| Harvest Month | All Year |
| Indica / Sativa | Hybrid |
| Indoor Plant Height | 9–19 inches |
| Indoor Yield | 18–21 oz/m2 |
| Moods | Relaxed, Uplift |
| Outdoor Plant Height | 9–19 inches |
| Outdoor Yield | 2–9 oz/plant |
| Seed Sex | Feminized |
| Symptoms | Anxiety, Arthritis, Depression, Insomnia, Migranes, Stress |
| THC Content | 22 percent |