Black Widow Feminized Cannabis Seeds
Order the extraordinary Black Widow Feminized Cannabis Seeds for sale online in the USA. These exceptional marijuana seeds are in stock and primed for fast shipping to all states nationwide.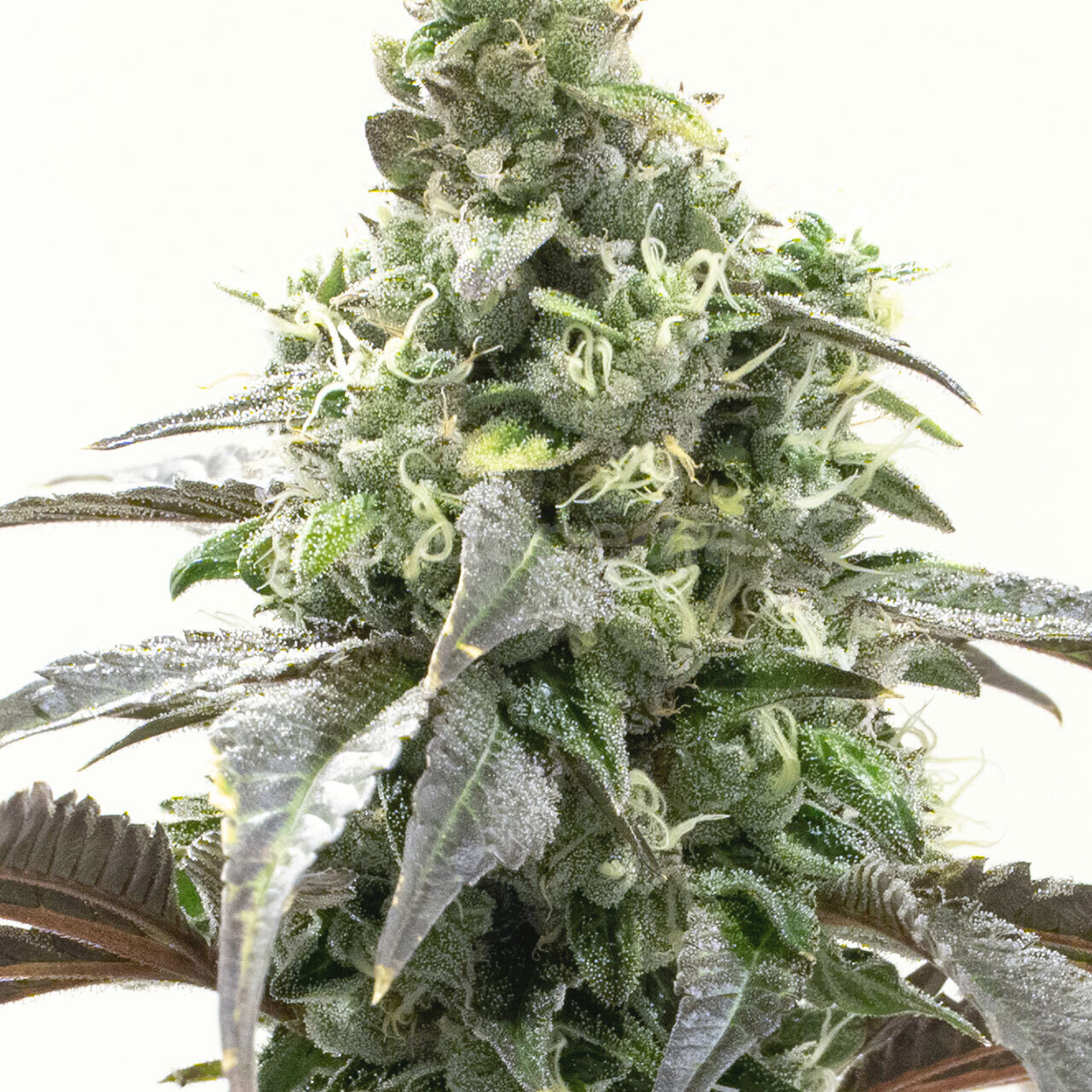 Price Per Seed:
$
9.25
Introduction to Black Widow Feminized Cannabis Seeds
Looking to buy high-quality Black Widow feminized cannabis seeds online in the USA? Look no further! Indopedia's seed bank offers top-notch Black Widow feminized seeds for sale. With fast US-based shipping, discreet packaging, and a wide selection of seeds, we are your go-to source for all your cannabis growing needs.
Fast US-Based Shipping
When you order Black Widow feminized seeds from Indopedia, you can expect fast and reliable shipping to all fifty states. We understand the importance of receiving your seeds quickly and discreetly, which is why we prioritize timely delivery. Plus, we offer free shipping on orders over $99, making it even more convenient and affordable for you to start growing your own Black Widow plants at home.
Key Characteristics of Black Widow
Potent THC levels ranging from 25% to 28%
Award-winning buds with mesmerizing effects
Rich, fruity flavors with hints of pine
All-female crop from feminized seeds
Moderate height of approximately 3 feet
Resistant to mold, mildew, and pests
Genetics and Origins of Black Widow
The Black Widow cannabis strain is a hybrid with a genetic history similar to that of White Widow. It is the result of crossing Brazilian Sativa and South Indian Indica strains. This combination results in a potent hybrid that offers the best traits from each parent, including a focused cerebral buzz and body-melting relaxation.
Feminized Seed Advantages
Black Widow feminized seeds develop into all-female plants, ensuring a higher yield of bud-producing plants. This eliminates the need to identify and remove male plants, saving time and maximizing your harvest. With our feminized seeds, you can focus on growing high-quality Black Widow plants without any worries.
Benefits of Photoperiod Seeds
Black Widow feminized seeds are photoperiod seeds, meaning they require a specific light cycle to transition from the vegetative stage to the flowering stage. This makes them ideal for both indoor and outdoor growers. By controlling the light cycle, you can manipulate the growth and yield of your Black Widow plants, allowing for optimal results in different environments.
Black Widow Seeds Germination Guide
Set out a plate as the base of your germination setup.
Place a damp paper towel on the plate.
Carefully place the Black Widow feminized seeds onto the paper towel.
Cover the seeds with another damp paper towel.
Place another plate on top to create a dark and moist environment.
Keep the setup in a warm area for 1-5 days, ensuring that the paper towels stay moist.
After 5 days, check for taproots sprouting from the seeds.
Discard any seeds that haven't germinated and carefully transplant the sprouted seeds into soil or your desired growing medium.
How to Cultivate Black Widow
Growing Black Widow feminized seeds is relatively easy and rewarding. The plant is resistant to most pathogens and pests, making it suitable for beginners. Whether you choose to grow indoors or outdoors, Black Widow plants thrive in warm, sunny conditions. They can reach a height of 2-3 feet indoors and up to 6 feet outdoors.
Black Widow Growing Difficulty
Black Widow feminized weed seeds are beginner-friendly and suitable for growers of various experience levels. With its resilience and high resistance against common garden pests, this strain is forgiving and easy to cultivate. Whether you're a novice or an experienced grower, you can successfully grow Black Widow plants with confidence.
Flowering Time of Black Widow
Black Widow marijuana plants typically flower within 8-10 weeks. Indoor growers have the flexibility to manipulate the light cycle to control the flowering time. Outdoor growers can expect to harvest their Black Widow plants by early October. With its relatively short flowering time, you can look forward to enjoying your Black Widow buds in no time.
Average Height of Black Widow
Black Widow weed plants have a moderate height, reaching approximately 2-3 feet indoors and up to 6 feet outdoors. This makes them suitable for both indoor grow rooms and outdoor gardens. If you have limited vertical space, there are techniques available, such as the Sea of Green (SoG) or Screen of Green (SCRoG) methods, to manage the height and maximize your yield.
Black Widow Crop Yield
When growing Black Widow plants indoors, you can expect a yield of 12-15.8 oz per square meter. Outdoor growers can anticipate a harvest of 10-14 oz per plant. By employing proper cultivation techniques and providing optimal growing conditions, you can achieve bountiful yields of high-quality Black Widow buds.
Quality of Black Widow Buds
Black Widow buds are visually appealing, with bright green colors and a generous layer of resin. Each nug is dense and coated in trichomes, giving it a sticky texture. Upon closer inspection, you'll notice vibrant specks of purple, adding to the aesthetics of the buds. The resin production resembles miniature cobwebs, perfectly matching the strain's arachnid-inspired name.
Dominant Terpenes in Black Widow
Terpenes are aromatic compounds found in cannabis that contribute to its smell and taste. While the exact terpene profile of Black Widow may vary, common dominant terpenes include myrcene, caryophyllene, and pinene. These terpenes contribute to the fruity, skunky, and piney aromas and flavors of Black Widow feminized buds.
Smell and Taste of Black Widow
Black Widow marijuana has an exciting aroma that combines sugary fruitiness with a pronounced skunkiness. When crushed, the fragrances intensify, leaving you intrigued. The taste reflects the aromas, with skunky notes accompanied by tropical fruity sweetness and undertones of fresh pine. Each toke offers a subtle nuttiness and earthy flavors that linger on the tongue.
The Effects of Black Widow
Prepare yourself for an intense and enjoyable experience with Black Widow weed. After taking a puff, you'll feel a cerebral buzz and a trippy head-high that uplifts your mood while drifting away your worries. Euphoria rushes in, enveloping your mind and body in a cocoon of elation and bliss. Some users may experience increased creativity and focus initially before relaxation sets in. Others may feel calm and relaxed right away or even experience sleepiness.
Medical Uses for Black Widow
Black Widow cannabis is not only enjoyed recreationally but also used for its medicinal benefits. Its calming effects can help alleviate symptoms of anxiety, stress, and depression. The euphoria and relaxation induced by Black Widow can provide temporary relief from fatigue. Additionally, the strain's sedating properties make it useful for treating insomnia and promoting restful sleep. Some users also find it helpful for managing moderate pain, arthritis, muscle spasms, and appetite loss.
Buy Black Widow Cannabis Seeds Now in the USA
Ready to grow your own Black Widow plants? Indopedia offers a wide selection of Black Widow feminized seeds for sale in the USA. With our fast shipping, discreet packaging, and high-quality seeds, you can start cultivating this legendary strain with confidence. Don't miss out on the opportunity to experience the potent effects and delicious flavors of Black Widow. Order your seeds today!
Customer Reviews
A+ strain, A+ company. The seeds germinated quickly and easily. The plants are doing great, and I'm excited for harvest.
Amazing value for the money. The yield per plant was way beyond my expectations.
These seeds are straight fire! Grew them in my backyard and the buds came out dense and sticky like glue. Highly recommend for a potent high.
Strain Data Table
| Attribute | Data |
| --- | --- |
| CBD Content | 0.7 percent |
| Climate Zones | Continental, Mediterranean, Sunny, Temperate |
| Difficulty | Beginner |
| Dominant Terpenes | Beta-Pinene |
| Effects | Calming, Creative, Euphoric, Focused, Happy, Relaxed |
| Flavors | Pine, Sweet |
| Flowering Time | 8–10 weeks |
| Flowering Type | Photoperiod |
| Genetics | Brazilian Sativa x South Indian Indica |
| Grows Best | Greenhouse, Indoor, Outdoor |
| Harvest Month | October |
| Indica / Sativa | Hybrid |
| Indoor Plant Height | 14 inches |
| Indoor Yield | 12–16 oz/m2 |
| Moods | Efficient, Focus, Relaxed, Uplift |
| Outdoor Plant Height | 28 inches |
| Outdoor Yield | 11–14 oz/plant |
| Seed Sex | Feminized |
| Symptoms | Anxiety, Arthritis, Depression, Insomnia, Muscle Spasms, Stress |
| THC Content | 25 percent |