Big Devil Autoflower Cannabis Seeds
Buy the leading Big Devil Autoflower Cannabis Seeds for sale online in the USA. These fine-grade marijuana seeds are in hand and ship swiftly to every state in the country.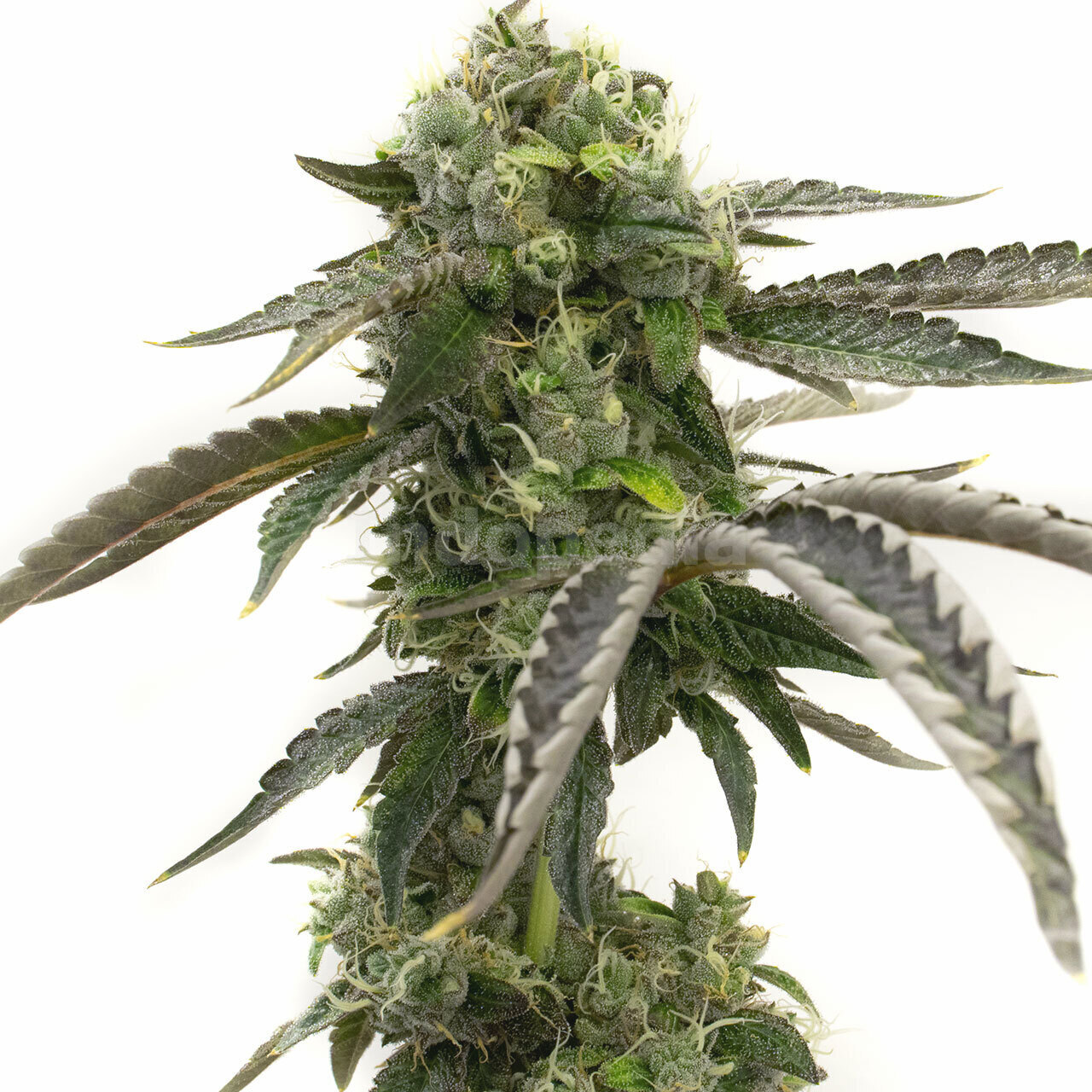 Price Per Seed:
$
9.38
Categories: Autoflower, Sativa
Introduction to Big Devil Autoflower Cannabis Seeds
Looking to buy the best Big Devil Autoflower cannabis seeds online in the USA? Look no further! Indopedia's seed bank offers a wide selection of high-quality marijuana seeds for sale, including Big Devil Autoflower. With our fast and reliable shipping, discreet packaging, and excellent customer service, purchasing your cannabis seeds has never been easier. Order now and experience the convenience of shopping with Indopedia!
Fast US-Based Shipping
When you buy Big Devil Autoflower seeds from Indopedia, you can expect fast shipping to all fifty states. We understand the importance of timely delivery, which is why we prioritize efficient shipping methods. Your package will be discreetly packaged to ensure privacy and confidentiality. Plus, we offer free shipping on orders over $99! Shop with us today and enjoy the convenience of domestic shipping.
Key Characteristics of Big Devil Autoflower
Double award-winning hybrid strain
Sativa-dominant genetics
Bigger yields compared to other autoflowers
THC content ranging from 15-20%
Low CBD content (<2%)
Automatic flowering without light cycle adjustments
Yields up to 9 oz. per plant outdoors
Genetics and Origins of Big Devil Autoflower
While the exact lineage of Big Devil Autoflower remains a mystery, it is rumored to have AK-47 and Jack Herer in its genetic makeup. These renowned strains contribute to the exceptional qualities of Big Devil Autoflower, making it a popular choice among growers and enthusiasts worldwide.
Feminized Seed Advantages
Feminized seeds ensure that every plant grown from them will be female, eliminating the need to separate males from females during cultivation. This saves time and effort while maximizing yields. With our Big Devil Autoflower feminized seeds, you can focus on growing top-quality buds without worrying about male plants.
Benefits of Autoflowering Seeds
Autoflowering seeds have revolutionized the cannabis cultivation industry. Unlike regular photoperiod strains, autoflowers do not require specific light cycles to transition from vegetative to flowering stage. This means you can harvest multiple times a year, regardless of the season or grow space limitations. Whether you're an indoor or outdoor grower, Big Devil Autoflower seeds offer convenience and flexibility.
Big Devil Autoflower Seeds Germination Guide
Gather your supplies: Big Devil Autoflower seeds, water, absorbent paper towel.
Moisten the paper towel and place it on a plate.
Using tweezers, space out the seeds on the paper towel.
Cover the seeds with another moistened paper towel.
Remove excess water from the plate.
Place the plate in a dark and cool location.
Check daily for germination progress.
Transplant the seeds once they have developed a healthy taproot.
How to Cultivate Big Devil Autoflower
Cultivating Big Devil Autoflower is suitable for both beginner and veteran growers. These autoflowering seeds eliminate the need for light cycle adjustments and make growing cannabis easier than ever. With proper care and attention, Big Devil Autoflower plants can reach heights of three feet indoors and up to five feet outdoors or in a greenhouse.
Big Devil Autoflower Growing Difficulty
Thanks to its autoflower genetics, Big Devil Autoflower is relatively easy to grow compared to other strains. It is ideal for beginners who want to experience a successful cultivation journey without extensive knowledge or expertise. The hardy nature of these plants ensures higher chances of success for novice growers.
Flowering Time of Big Devil Autoflower
Big Devil Autoflower has a relatively short flowering time, making it perfect for those looking for a quick harvest. Indoors, the plants will begin flowering within a week or two after germination and can be ready for harvest in as little as nine weeks. Outdoor growers can expect to harvest by the end of October.
Average Height of Big Devil Autoflower
Indoor-grown Big Devil Autoflower plants typically reach a height of three feet, making them suitable for small grow spaces. Outdoor plants have the potential to grow up to five feet tall, so ensure you provide enough space for their vertical growth. Trellising or other height management techniques can help control their height indoors.
Big Devil Autoflower Crop Yield
Despite being an autoflowering strain, Big Devil Autoflower is known for its generous yields. Indoor growers can expect harvests of around 16oz per square meter, while outdoor growers can achieve approximately 9oz per plant. With proper care and cultivation techniques, you can maximize the yield potential of your Big Devil Autoflower plants.
Quality of Big Devil Autoflower Buds
Big Devil Autoflower buds are highly sought after for their quality and potency. Expect dense, resinous nugs with a rich aroma and incredible trichome production. These buds deliver a mellow yet mind-stimulating high that is perfect for relaxation or socializing with friends. Indulge in the unique experience of Big Devil Autoflower and enjoy its exceptional bud quality.
Dominant Terpenes in Big Devil Autoflower
Terpenes are aromatic compounds found in cannabis that contribute to its flavor and effects. While the specific terpene profile of Big Devil Autoflower may vary, it typically exhibits skunky, piney, and fruity notes. These terpenes enhance the overall aroma and taste of the strain, adding to its allure.
Smell and Taste of Big Devil Autoflower
Big Devil Autoflower delights the senses with its distinct scent and flavor profile. You can expect a rich, incense-like aroma with hints of pine and fruity undertones. The skunky smell adds depth to the fragrance, making it truly captivating. When consumed, Big Devil Autoflower delights the palate with its unique blend of flavors, leaving you craving for more.
The Effects of Big Devil Autoflower
Big Devil Autoflower offers a mind-altering high that is perfect for both recreational and medical users. Its sativa-dominant genetics provide an energetic and creative boost, allowing you to focus on tasks or engage in social activities. The euphoric indica effects balance out the high, leaving you blissful and relaxed for hours. Experience the uplifting and stimulating effects of Big Devil Autoflower today!
Medical Uses for Big Devil Autoflower
In addition to its recreational benefits, Big Devil Autoflower has numerous medical applications. It is known to help alleviate anxiety, arthritis, inflammation, depression, insomnia, migraines, and stress. This versatile strain offers natural relief without the need for pharmaceutical interventions. Discover the therapeutic potential of Big Devil Autoflower and experience its healing properties.
Buy Big Devil Autoflower Cannabis Seeds Now in the USA
Purchase your Big Devil Autoflower seeds now from Indopedia's seed bank and experience top-quality genetics with exceptional yields. Our easy-to-navigate online store offers a wide selection of cannabis seeds for sale at competitive prices. Don't miss out on this opportunity to grow your own premium cannabis at home. Order now and embark on an exciting cultivation journey with Big Devil Autoflower!
Customer Reviews
100% germination rate and speedy growth. The final product had a big yield, potent effect and a fantastic aroma.
Excellent strain with a fantastic flavor profile. It was easy to grow and the yield was beyond satisfactory. Highly recommend these seeds!
Man, these seeds exceeded my expectations! Robust genetics, vigorous growth, and the flavors are mind-blowing. A must-have for any cannabis enthusiast!
Strain Data Table
| Attribute | Data |
| --- | --- |
| CBD Content | 0.3 percent |
| Climate Zones | Continental, Mediterranean, Sunny, Temperate |
| Difficulty | Beginner |
| Dominant Terpenes | Alpha-Pinene |
| Effects | Creative, Energetic, Euphoric, Focused, Talkative, Uplifted |
| Flavors | Fruity, Pine, Pungent |
| Flowering Time | 8–10 weeks |
| Flowering Type | Autoflowering |
| Genetics | Unknown Sativa Auto x AK-47 |
| Grows Best | Greenhouse, Indoor, Outdoor |
| Harvest Month | All Year |
| Indica / Sativa | Mostly Sativa |
| Indoor Plant Height | 14–23 inches |
| Indoor Yield | 14–19 oz/m2 |
| Moods | Efficient, Focus, Recharged, Relaxed, Uplift |
| Outdoor Plant Height | 14–23 inches |
| Outdoor Yield | 9 oz/plant |
| Seed Sex | Feminized |
| Symptoms | Anxiety, Arthritis, Depression, Inflammation, Insomnia, Migranes, Pain, Stress |
| THC Content | 18 percent |