Big Bud Feminized Cannabis Seeds
Invest in the optimal Big Bud Feminized Cannabis Seeds online in the USA. These high-grade cannabis seeds are available for speedy dispatch to all territories in the nation.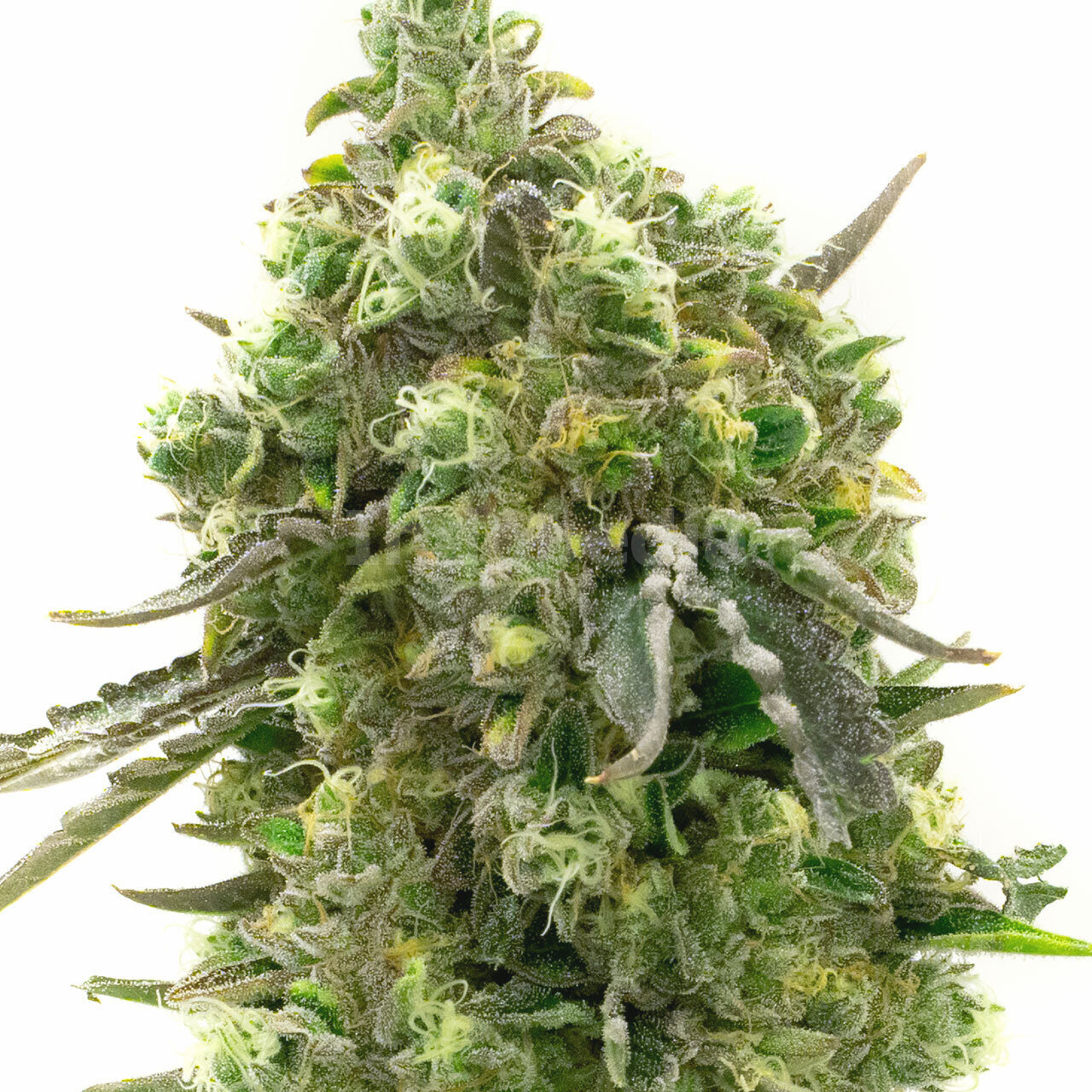 Price Per Seed:
$
9.25
Introduction to Big Bud Feminized Cannabis Seeds
Looking to buy the best Big Bud feminized cannabis seeds online in the USA? Look no further! Indopedia's seed bank offers a wide selection of high-quality cannabis seeds for sale, including the legendary Big Bud feminized seeds. With their massive yields and relaxing effects, these seeds are a must-have for any cannabis connoisseur.
Fast US-Based Shipping
When you purchase Big Bud feminized cannabis seeds from Indopedia, you can expect fast and reliable shipping to all fifty states. We understand the importance of discreet packaging, so your order will arrive in plain packaging that protects your privacy. Plus, we offer free shipping on orders over $99, making it even easier to get your hands on these top-notch seeds.
Key Characteristics of Big Bud
Feminized seeds for easy cultivation
Indica-dominant hybrid with relaxing effects
Massive yields of big buds- THC levels up to 20%
Resistant to pests and diseases
Genetics and Origins of Big Bud
Big Bud feminized seeds have a rich history dating back to the 1970s. American breeders crossed Northern Lights, an iconic indica strain, with an Afghani landrace and added Skunk #1 to create this exceptional cultivar. The result is a genetic composition of 80% indica and 20% sativa, delivering a blissful body stone and euphoric cerebral high.
Feminized Seed Advantages
Big Bud feminized seeds are perfect for both novice and experienced growers. These seeds eliminate the guesswork by producing only female plants, ensuring a bountiful harvest without any male plants wasting space and resources. With feminized seeds, you can focus on cultivating robust plants and achieving maximum yields.
Benefits of Photoperiod Seeds
Photoperiod seeds, like Big Bud feminized, offer flexibility for both indoor and outdoor growers. By manipulating the light cycle, indoor growers can control the vegetative and flowering stages, optimizing growth and yield. Outdoor growers can time their planting to align with the natural seasons, ensuring optimal conditions for their plants' development.
Big Bud Seeds Germination Guide
Soak your Big Bud feminized seeds in purified water for 12-24 hours.
Prepare a wet paper towel on a plate.
Place the soaked seeds on the wet paper towel.
Cover with another wet paper towel.
Store in a dark spot, like a cupboard, for up to 5 days.
Check daily to ensure the paper towels stay moist.
Once taproots are about a quarter inch long, transfer seeds to your chosen growing medium.
How to Cultivate Big Bud
Cultivating Big Bud feminized seeds is relatively easy, making it suitable for growers of all skill levels. These resilient plants are resistant to many pests and diseases, allowing even novice growers to achieve impressive results. Here are some general tips for cultivating Big Bud:
Maintain a temperature between 75-85 degrees Fahrenheit.
Consider using hydroponics for enhanced flavor and fragrance.
If using soil, add organic nutrients for healthier plants.
Topping and trimming your plants will promote air and light circulation.
Use support structures like trellis nets to prevent branches from breaking under the weight of heavy colas.
Big Bud Growing Difficulty
Big Bud feminized seeds have a moderate growing difficulty level. While they are resilient and resistant to many common issues, proper care and attention are still required to achieve optimal results. Novice growers can successfully cultivate these seeds with a little extra care and guidance.
Flowering Time of Big Bud
The flowering time for Big Bud feminized seeds is around 7-9 weeks. Indoor growers can control the light cycle to initiate flowering, while outdoor growers can expect to harvest their buds in October. With proper care and cultivation techniques, you'll be rewarded with dense, resinous buds that are ready for harvest.
Average Height of Big Bud
Big Bud weed plants can reach a height of around five feet when fully matured. If you have limited vertical space, consider topping your plants early on and regularly trimming the foliage to promote air and light circulation. Support structures like trellis nets can also help prevent branches from breaking under the weight of the massive colas.
Big Bud Crop Yield
True to its name, Big Bud feminized seeds produce mammoth yields. Outdoor growers can expect an impressive yield of around 25 ounces per plant, while indoor setups can yield up to 18 ounces per square meter. By implementing proper cultivation techniques and providing optimal growing conditions, you can maximize your harvest even further.
Quality of Big Bud Buds
The buds grown from Big Bud feminized seeds are known for their large size and dense structure. These nugs display vibrant green hues with a thick white trichome glaze, giving them an almost moist appearance. When ignited, the smooth smoke delivers a burst of sweet flavors with grape and earthy pine notes, complemented by a subtle spicy kick.
Dominant Terpenes in Big Bud
Terpenes are aromatic compounds responsible for the unique smells and tastes of cannabis strains. In Big Bud feminized seeds, the dominant terpene is pinene, which gives this cultivar its powerful aroma reminiscent of a dense pine forest. You can also find pinene in basil, parsley, and the rind of oranges.
Smell and Taste of Big Bud
One whiff of the dry herb produced by Big Bud feminized seeds and you'll be captivated by its sumptuous scent. The aroma is a delightful blend of sweet earthiness with hints of fruit and a slightly spicy undertone. Close your eyes, and you'll be transported to a dense pine forest, surrounded by the powerful fragrance that characterizes this cultivar.
The Effects of Big Bud
The effects of Big Bud marijuana begin with a euphoric cerebral high that uplifts your mood and improves your overall well-being. Any stress or negativity will quickly dissipate, leaving you feeling relaxed and content. As the indica side takes over, a seductive wave of tranquility washes over your body, leading to a heavily sedating sensation that can lull you into dreamland.
Medical Uses for Big Bud
Big Bud cannabis offers a range of medicinal benefits. The relaxing effects make it effective for pain management, relieving tension in muscles, and promoting overall relaxation. It is also known to alleviate symptoms of depression, anxiety, stress, and insomnia. However, due to its sedating nature, it is best enjoyed in the evening or on lazy days.
Buy Big Bud Cannabis Seeds Now in the USA
Ready to experience massive yields and exceptional quality with Big Bud feminized cannabis seeds? Indopedia's seed bank offers these top-notch seeds for sale online in the USA. With fast shipping, discreet packaging, and a wide selection of high-quality cannabis seeds, Indopedia is your one-stop shop for all your growing needs. Order now and start cultivating your own bountiful harvest!
Customer Reviews
Seeds arrived promptly, and germination was a breeze. The plants are healthy and strong. Very happy with my purchase.
Ordered these seeds for the first time and I am thrilled with the results. The plants are lush and the yield was way more than I expected.
Holy smokes, these seeds are legendary! Super easy to grow, huge colas, and the aroma is intoxicating. Definitely a game-changer!
Strain Data Table
| Attribute | Data |
| --- | --- |
| CBD Content | 0.3 percent |
| Climate Zones | Continental, Mediterranean, Sunny, Temperate |
| Difficulty | Intermediate |
| Dominant Terpenes | Caryophyllene |
| Effects | Euphoric, Happy, Hungry, Relaxed |
| Flavors | Earthy, Grape, Pepper, Spicy, Sweet |
| Flowering Time | 8–10 weeks |
| Flowering Type | Photoperiod |
| Genetics | Afghani x Northern Lights x Skunk #1 |
| Grows Best | Greenhouse, Indoor, Outdoor |
| Harvest Month | September |
| Indica / Sativa | Mostly Indica |
| Indoor Plant Height | 23 inches |
| Indoor Yield | 21 oz/m2 |
| Moods | Relaxed |
| Outdoor Plant Height | 23 inches |
| Outdoor Yield | 25 oz/plant |
| Seed Sex | Feminized |
| Symptoms | Anxiety, Depression, Insomnia, Pain, Stress |
| THC Content | 18 percent |