Big Bud Autoflower Cannabis Seeds
Order the preeminent Big Bud Autoflower Cannabis Seeds online in the USA. These prime-grade marijuana seeds are up for rapid shipment to all states within the nation.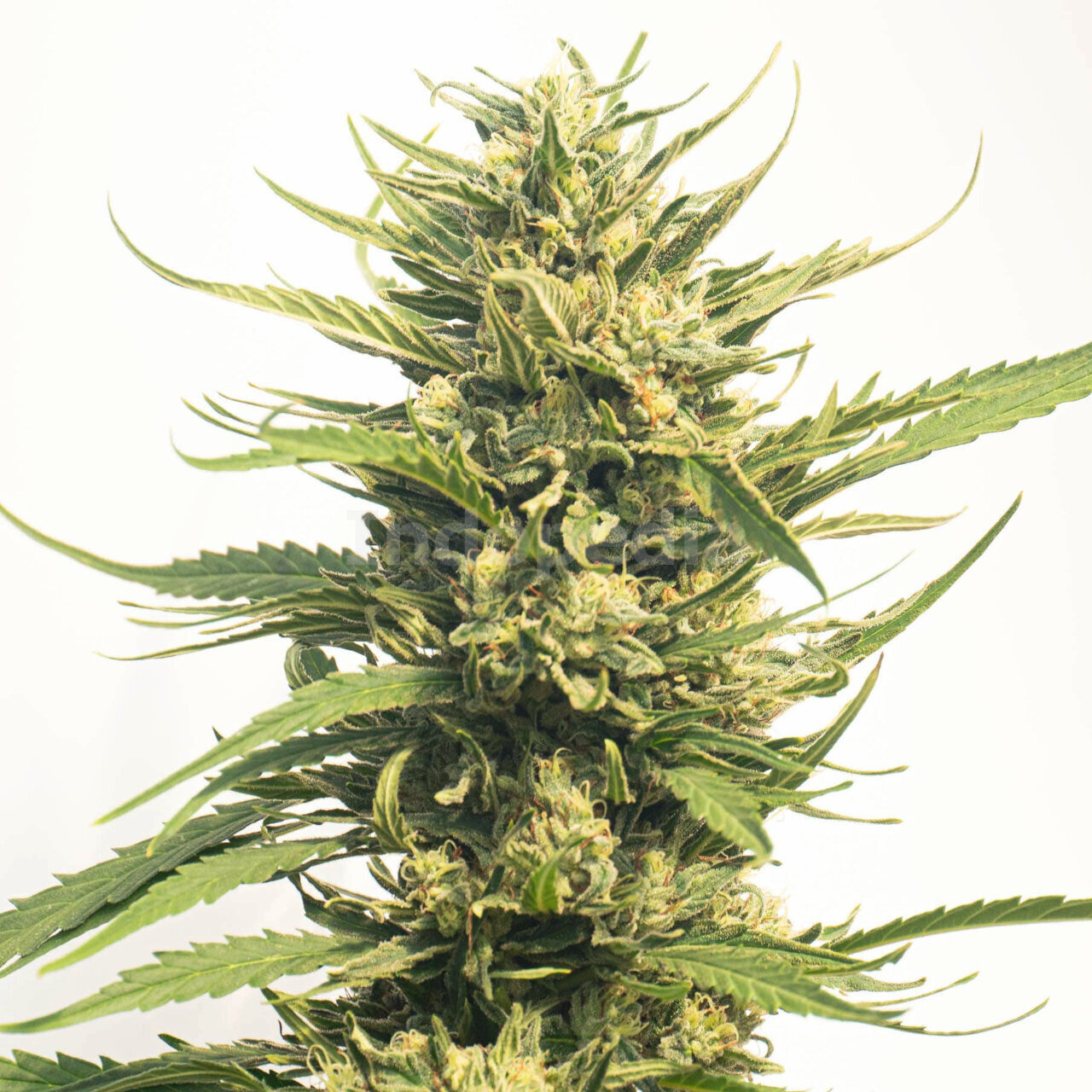 Price Per Seed:
$
10.29
Categories: Autoflower, Indica
Introduction to Big Bud Autoflower Cannabis Seeds
Looking to buy the best Big Bud Autoflower cannabis seeds online in the USA? Look no further! Indopedia's seed bank offers a wide selection of high-quality, fast-flowering auto seeds for sale. With our discreet packaging and fast US-based shipping, you can expect your order to arrive quickly and securely. Don't miss out on this incredible opportunity to purchase Big Bud Autoflower seeds online today!
Fast US-Based Shipping
When you buy Big Bud Autoflower cannabis seeds from Indopedia's online seed bank, you can enjoy fast shipping to all fifty states. We understand the importance of getting your seeds in a timely manner, which is why we offer quick and reliable delivery options. Our discreet packaging ensures that your order arrives safely and securely, without any indication of its contents. Plus, we offer free shipping on orders over $99. Order your Big Bud Autoflower seeds now and experience the convenience of buying from a trusted US-based seed bank.
Key Characteristics of Big Bud Autoflower
Indica-dominant strain with a balanced cerebral burst and body relaxation
Fast-growing autoflower variety for multiple harvests per year
Medium-sized, bushy plants with deep green foliage and large, resinous buds
THC content ranging from 18-22% for a powerful effect
Minimal CBD content but impressive terpene profile for potential health benefits
Genetics and Origins of Big Bud Autoflower
Big Bud Autoflower is derived from its famous feminized counterpart, which won 1st place indica at the 1989 High Times Cannabis Cup. Its genetics include an Afghan indica, Northern Lights, and Skunk #1 strains. By combining this lineage with a ruderalis strain, Big Bud Autoflower was born. This hybridization results in a strain that flowers based on age, making it an autoflowering variety.
Feminized Seed Advantages
Feminized seeds have become increasingly popular among cannabis growers due to their many advantages. These seeds are genetically modified to produce only female plants, eliminating the need to identify and remove male plants. With feminized seeds, you can maximize your yield by ensuring that all your plants are dedicated to producing buds. This is particularly beneficial for indoor growers with limited space and resources.
Benefits of Autoflowering Seeds
Autoflowering seeds offer unique advantages for both indoor and outdoor growers. Unlike photoperiod plants, which require specific light cycles to transition from vegetative to flowering stages, autoflowers automatically begin flowering based on age. This means you can grow them year-round regardless of the season or light conditions. Autoflowers also tend to have shorter life cycles, allowing for faster harvests and multiple crops per year.
Big Bud Autoflower Seeds Germination Guide
Moisten a paper towel with purified water and place it on a plate.
Using tweezers, transfer the Big Bud Autoflower seeds onto the moist paper towel, spacing them apart.
Cover the seeds with another moist paper towel and add more water if necessary.
Place another plate on top to create a dark and warm environment.
Check regularly to ensure the paper towels stay moist.
Once the seeds have sprouted taproots, transfer them into their growing medium using tweezers.
How to Cultivate Big Bud Autoflower
Growing Big Bud Autoflower is relatively easy, making it suitable for both beginner and experienced growers. Whether you choose to cultivate indoors or outdoors, providing a stable environment with proper lighting, ventilation, and nutrient-rich soil is crucial for optimal growth. Pruning and training techniques can help support the large flowers and maintain dense foliage. Applying the Sea of Green (SOG) technique can also increase yield output.
Big Bud Autoflower Growing Difficulty
Due to its fast-flowering nature and robust genetics, Big Bud Autoflower is considered a relatively easy strain to grow. It can tolerate a wide range of environmental conditions, making it suitable for novice cultivators. However, beginners may need to pay attention to supporting the heavy buds during the late flowering stage.
Flowering Time of Big Bud Autoflower
Big Bud Autoflower plants typically start showcasing their buds in as little as three weeks. The average flowering time is around 4-5 weeks, making it one of the faster autoflowering strains available. Indoors, you can expect a total grow time of approximately 7-10 weeks from seed to harvest. Outdoor growers can expect to harvest in as little as 10 weeks from germination.
Average Height of Big Bud Autoflower
Big Bud Autoflower plants reach a medium height of 3-4 feet, making them suitable for both indoor and outdoor cultivation. Indoor growers can use techniques like low-stress training (LST) or topping to manage height and promote lateral growth. Outdoor growers can allow the plants to grow naturally or choose smaller pots to restrict vertical growth.
Big Bud Autoflower Crop Yield
With their large resin-soaked buds, Big Bud Autoflower plants offer generous yields. Indoors, you can expect an average yield of 10-18 ounces per square meter. Outdoors, each plant has the potential to produce up to 4 ounces. To maximize yield, ensure proper nutrition, lighting, and environmental conditions throughout the growing process.
Quality of Big Bud Autoflower Buds
True to its name, Big Bud Autoflower produces large, resinous buds that are oozing with sticky goodness. The buds have a deep green color and emit intense skunky aromas during the flowering stage. The high-quality buds are perfect for creating a variety of cannabinoid products, from oils to edibles.
Dominant Terpenes in Big Bud Autoflower
Terpenes are aromatic compounds found in cannabis that contribute to its fragrance and flavor profile. Big Bud Autoflower contains a rich terpene profile, including myrcene, alpha-pinene, and beta-caryophyllene. These terpenes give the strain its unique scents and tastes, enhancing the overall smoking experience.
Smell and Taste of Big Bud Autoflower
Big Bud Autoflower exudes potent skunky and musky aromas during the flowering stage. These powerful fragrances are accompanied by sweet fruity and floral notes. When consumed, the flavor profile intensifies, offering delicious sugary herbal and fruit flavors on the inhale, followed by coniferous pine, spicy, and earthy aftertastes on the exhale.
The Effects of Big Bud Autoflower
Big Bud Autoflower provides a balanced effect that begins with a cerebral buzz followed by full-body relaxation. After a toke or two, you'll experience a burst of energy and an uplifted mood. As the indica effects kick in, waves of relaxation wash over you, easing muscle tension and promoting deep relaxation. This strain is perfect for unwinding after a long day or as a nighttime treat before bed.
Medical Uses for Big Bud Autoflower
While Big Bud Autoflower may not contain significant levels of CBD, its high THC content may offer potential medical benefits. The calming effects can help alleviate anxiety and depression symptoms in small doses. The relaxing body effects may provide relief for conditions such as arthritis, fibromyalgia, and insomnia. Additionally, Big Bud Autoflower may help stimulate appetite and relieve nausea for individuals with eating disorders.
Buy Big Bud Autoflower Cannabis Seeds Now in the USA
Don't miss out on the opportunity to purchase Big Bud Autoflower cannabis seeds from Indopedia's online seed bank. Our wide selection of premium seeds, fast US-based shipping, and discreet packaging make us the top choice for cannabis enthusiasts. Order now and experience the convenience and quality of buying from a trusted US-based seed bank.
Customer Reviews
Excellent product! Phenomenal strain, strong genetics and a solid yield. Definitely recommend for both new and experienced growers.
Christopher

Verified Buyer
The seeds came quickly and in discreet packaging. I had a 100% germination rate and the plants are looking incredibly healthy.
Dude, these genetics are top-notch! The plants grew strong and healthy, and the high is absolutely euphoric. Can't get enough!
Strain Data Table
| Attribute | Data |
| --- | --- |
| CBD Content | 0.3 percent |
| Climate Zones | Continental, Mediterranean, Sunny, Temperate |
| Difficulty | Beginner |
| Dominant Terpenes | Alpha-Pinene |
| Effects | Euphoric, Happy, Relaxed |
| Flavors | Earthy, Pepper, Spicy |
| Flowering Time | 8–10 weeks |
| Flowering Type | Autoflowering |
| Genetics | Afghani x Northern Lights x Skunk #1 x House Ruderalis |
| Grows Best | Greenhouse, Indoor |
| Harvest Month | All Year |
| Indica / Sativa | Mostly Indica |
| Indoor Plant Height | 35 inches |
| Indoor Yield | 10-16 oz/m2 |
| Moods | Relaxed |
| Outdoor Plant Height | 35 inches |
| Outdoor Yield | 18-20 oz/plant |
| Seed Sex | Feminized |
| Symptoms | Anxiety, Depression, Insomnia, Stress |
| THC Content | 18 percent |