Banana Punch Feminized Cannabis Seeds
Secure the foremost Banana Punch Feminized Cannabis Seeds for sale online in the USA. These top-rated cannabis seeds are ready for fast delivery to any state across the land.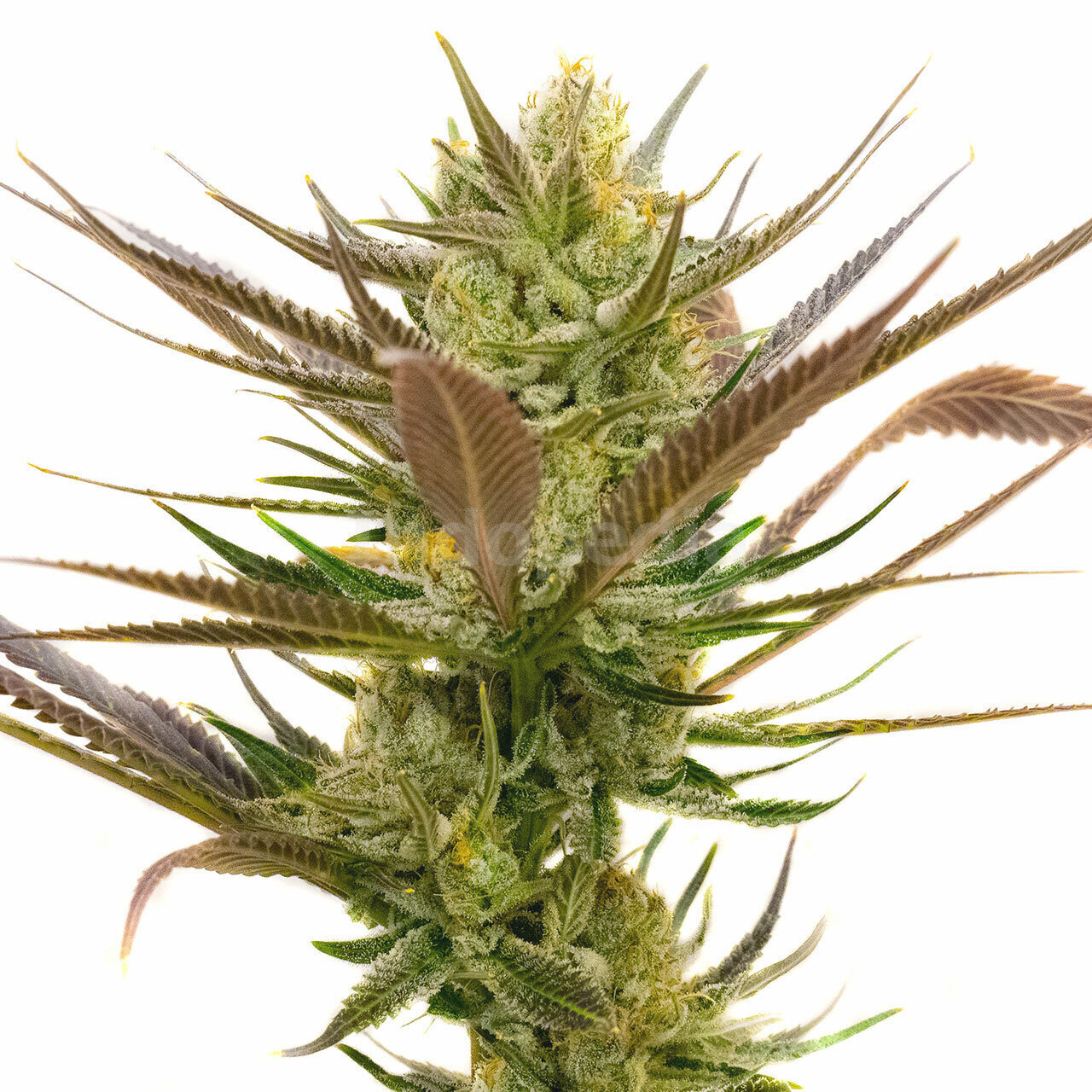 Price Per Seed:
$
9.58
Introduction to Banana Punch Feminized Cannabis Seeds
If you're looking to buy the best Banana Punch feminized cannabis seeds online in the USA, look no further. Indopedia seed bank offers high-quality Banana Punch feminized seeds for sale, ensuring you get the best genetics delivered right to your doorstep. With our fast US-based shipping, discreet packaging, and a wide range of payment options, purchasing Banana Punch seeds has never been easier.
Fast US-Based Shipping
When you order Banana Punch feminized cannabis seeds from Indopedia seed bank, you can expect fast and reliable shipping to all fifty states in the USA. We understand the importance of discretion, which is why we ensure that your package is securely packaged with no branding or logos that may raise suspicion. Plus, we offer free shipping on orders over $99, making it even more convenient for you to get your hands on these amazing seeds.
Key Characteristics of Banana Punch
Tropical-tasting cultivar with sugary aromas and mouth-watering flavors
Eye-catching buds with bright hues and fiery pistils
Terpene-rich with high levels of THC for mind-blowing effects
Suitable for growers of all experience levels
Resilient strain that thrives in various grow mediums
Generous indoor and outdoor yields
Genetics and Origins of Banana Punch
Banana Punch feminized cannabis seeds are the result of crossing two popular parents: Banana OG and Purple Punch. This hybrid strain inherits its tropical flavors and sweet aromas from its parent strains. The resulting plants are short yet sturdy with fragrant buds that are highly sought after by cannabis enthusiasts.
Feminized Seed Advantages
Banana Punch feminized weed seeds sprout an all-female crop, eliminating the need to separate males. This convenience is especially beneficial for beginner growers. With feminized seeds, you can ensure that each plant produces buds when they mature, maximizing your yield potential.
Benefits of Photoperiod Seeds
Photoperiod seeds, like Banana Punch feminized seeds, offer flexibility for both indoor and outdoor growers. Indoor growers can control the light cycle to initiate flowering when desired, while outdoor growers can take advantage of seasonal changes to trigger the flowering stage naturally. This allows for more precise cultivation and better yield management.
Banana Punch Seeds Germination Guide
Choose high-quality Banana Punch feminized seeds for optimal germination success.
Prepare a suitable germination environment with warmth, high humidity, and darkness.
Use the paper towel method: Moisten a paper towel, place the seeds on it, cover with another moist paper towel, and place it between two plates.
Keep the environment consistently warm and check daily for moisture levels. Mist if needed.
Within 1-5 days, you should see roots developing from the seeds.
How to Cultivate Banana Punch
Cultivating Banana Punch feminized marijuana seeds is a straightforward process suitable for growers of all experience levels. Whether you choose soil or hydroponics, these versatile plants will thrive. Maintaining consistent temperatures and humidity levels during different growth stages is crucial for optimal growth. Training techniques like low-stress training can help maximize yields indoors.
Banana Punch Growing Difficulty
Even beginners can successfully cultivate Banana Punch feminized marijuana seeds, thanks to their resilience and ease of growth. With proper care and attention to environmental factors, you can enjoy a bountiful harvest of high-quality buds.
Flowering Time of Banana Punch
When growing Banana Punch feminized seeds indoors, you can expect a flowering time of approximately 8-10 weeks. Outdoor growers should plan for a harvest in late September or early October. It's important to note that these timelines may vary slightly depending on specific growing conditions and techniques used.
Average Height of Banana Punch
Banana Punch marijuana plants are known for their compact size, making them suitable for growers with limited space or low ceilings. Indoor plants typically reach heights of 2-4 ft, while outdoor plants may grow slightly taller. To manage height, techniques like topping or low-stress training can be employed.
Banana Punch Crop Yield
With proper care and cultivation techniques, Banana Punch seeds can produce generous yields both indoors and outdoors. Indoor growers can expect yields of approximately 17-23 oz/m², while outdoor growers can achieve harvests of 14-18 oz/plant. Implementing methods like pruning and trellising can help increase yields further.
Quality of Banana Punch Buds
Banana Punch buds are visually striking with attractive olive green and purple hues, complemented by fiery pistils. The fragrance is a delightful blend of tropical fruits like banana, apple, and pineapple, with hints of spice and earthiness. When consumed, the flavors explode on the taste buds, offering a mouth-watering experience.
Dominant Terpenes in Banana Punch
Banana Punch cannabis buds contain a variety of terpenes that contribute to their aroma, flavor, and effects. The dominant terpene in these buds is limonene, which is also found in citrus fruits like oranges and limes. Other terpenes present include camphene, linalool, terpinolene, and borneol. Each terpene brings its own unique benefits, such as antioxidant and anti-inflammatory properties.
Smell and Taste of Banana Punch
The fragrance of Banana Punch buds is reminiscent of baked apples, bananas, and pineapple. As you enjoy the flavors, banana dominates the profile initially, followed by softer notes of apple, citrus, and pine. On the exhale, earthy tones intensify, complementing the tropical flavors. The after-taste is a delightful blend of banana, apple, and spice that leaves you craving another toke.
The Effects of Banana Punch
Banana Punch marijuana delivers highly potent effects that are perfect for both recreational and medicinal use. With just one toke, you'll experience warm sensations rushing to your brain, inducing a creative and euphoric cerebral rush. Negative emotions melt away as bliss and contentment take over. The cultivar's relaxing properties provide full-body relaxation accompanied by a light tingle that helps unwind muscles. Be prepared for the munchies and couch lock that follow shortly after.
Medical Uses for Banana Punch
Banana Punch has gained popularity among medical users for its reported benefits. Its high THC content and rich terpene profile make it potentially useful for various physical and mental conditions. Users have reported using Banana Punch to help with chronic pain, inflammation, migraines, stress, anxiety, depression, PTSD, insomnia, and appetite stimulation.
Buy Banana Punch Cannabis Seeds Now in the USA
Ready to experience the tropical delight of Banana Punch feminized cannabis seeds? Look no further than Indopedia seed bank for the best selection and reliable service. Buy your Banana Punch seeds online today and enjoy fast US-based shipping to your doorstep. Don't miss out on this incredible strain that offers both exceptional flavors and mind-blowing effects.
Customer Reviews
My favorite strain so far. These seeds are consistent and produce a potent, flavorful, and high-yielding crop.
The best seeds I've ever purchased! The plants are vigorous and the buds are dense, aromatic, and potent.
Yo, these seeds are the real deal! Massive yields, sticky trichomes, and the taste is out of this world. Highly recommended!
Strain Data Table
| Attribute | Data |
| --- | --- |
| CBD Content | 0.5 percent |
| Climate Zones | Continental, Mediterranean, Sunny, Temperate |
| Difficulty | Beginner |
| Dominant Terpenes | Myrcene |
| Effects | Creative, Euphoric, Relaxed, Talkative, Tingly, Uplifted |
| Flavors | Banana, Pineapple, Sweet, Tropical |
| Flowering Time | 8–10 weeks |
| Flowering Type | Photoperiod |
| Genetics | Banana OG x Purple Punch |
| Grows Best | Greenhouse, Indoor, Outdoor |
| Harvest Month | October |
| Indica / Sativa | Mostly Indica |
| Indoor Plant Height | 12–17 inches |
| Indoor Yield | 18 oz/m2 |
| Moods | Relaxed, Uplift |
| Outdoor Plant Height | 12–17 inches |
| Outdoor Yield | 14–18 oz/plant |
| Seed Sex | Feminized |
| Symptoms | Anxiety, Arthritis, Depression, Migranes, Stress |
| THC Content | 20 percent |