Amnesia Kush Feminized Cannabis Seeds
Acquire the choicest Amnesia Kush Feminized Cannabis Seeds online in the USA. These high-class marijuana seeds are in store and prepared for rapid delivery to every part of the nation.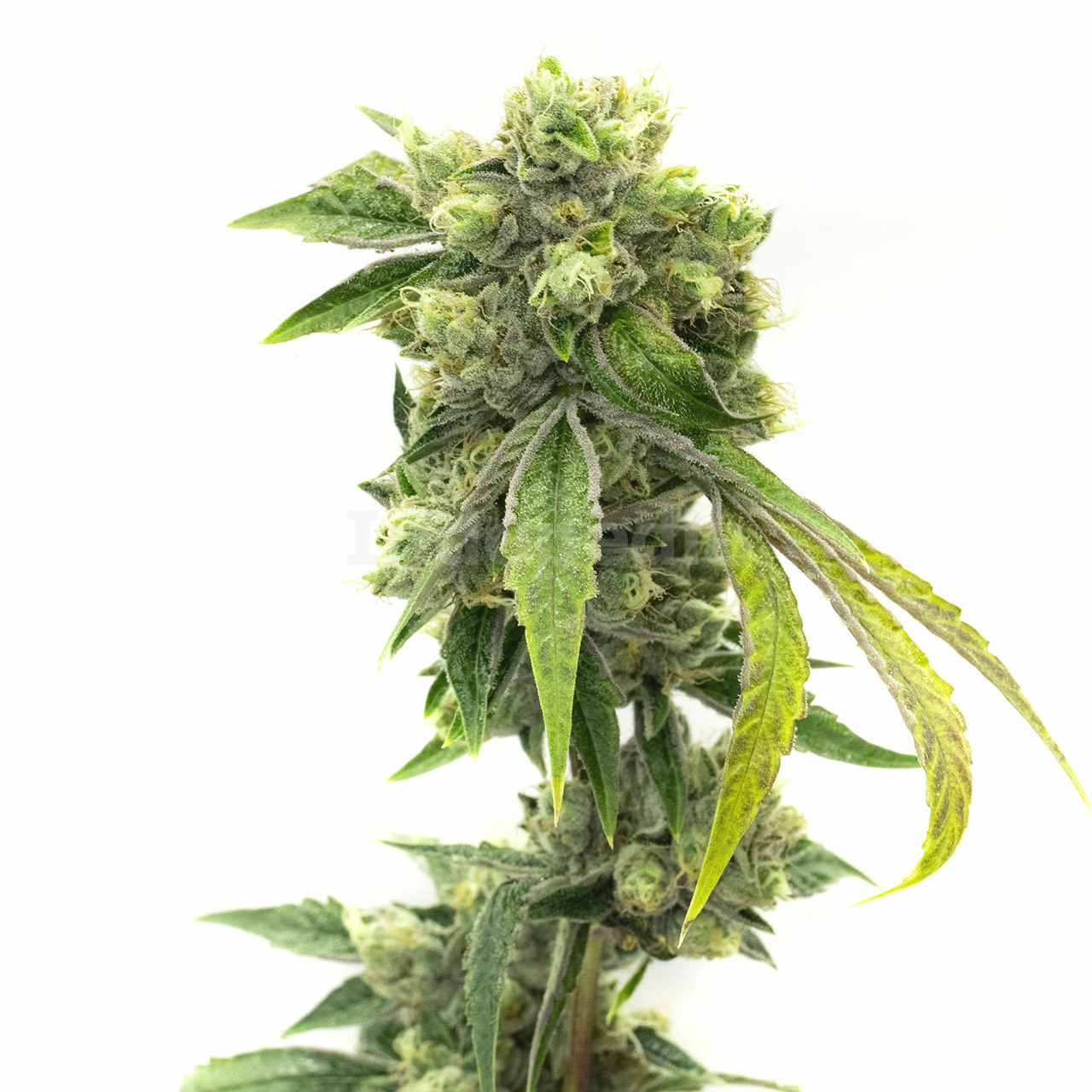 Price Per Seed:
$
9.25
Introduction to Amnesia Kush Feminized Cannabis Seeds
Looking to buy premium cannabis seeds online in the USA? Look no further than our selection of Amnesia Kush Feminized Cannabis Seeds. These high-quality seeds offer exceptional flavors, effects, and potency levels, making them a favorite among both recreational and medical users.
Fast US-Based Shipping
When you purchase Amnesia Kush Feminized Cannabis Seeds from us, you can enjoy fast shipping to all fifty states. We provide discreet packaging to protect your privacy, and offer free shipping on orders over $99. With our domestic shipping options, you can have your seeds delivered quickly and securely.
Key Characteristics of Amnesia Kush
Sativa-dominant hybrid with up to 20% THC
Cross between Amnesia Haze and OG Kush
Long-lasting, hard-hitting, and fast-acting effects
Intense citrus aroma with hints of pine, wood, and herbs
Lemon-like flavor with a mildly spicy aftertaste
Vigorous growth with well-spaced nodes and bushy foliage
Generous yields of thick buds with amber pistils and frosty trichomes
Genetics and Origins of Amnesia Kush
Amnesia Kush is the result of crossing two iconic strains: Amnesia Haze and OG Kush. The sativa-dominant genetics from Amnesia Haze contribute to its potent effects, citrus flavors, and high yield capabilities. On the other hand, OG Kush brings its resilient and vigorous growing traits along with a mild dose of physical sensations. This combination creates a powerhouse strain that offers the best of both worlds.
Feminized Seed Advantages
Feminized seeds are a fantastic choice for growers who want to ensure a high yield of bud-bearing plants. These seeds have a 99% guarantee of producing only female plants, eliminating the need to waste resources on unwanted male plants. With feminized Amnesia Kush seeds, you can have peace of mind knowing that you'll be rewarded with an abundance of potent and flavorful buds.
Benefits of Photoperiod Seeds
Photoperiod seeds allow growers to have control over the growth cycle of their plants. By manipulating the light cycle, indoor growers can switch their plants from the vegetative stage to the flowering stage, resulting in optimal bud production. Outdoor growers can also take advantage of the seasonal changes in light to trigger flowering. This flexibility makes photoperiod seeds suitable for both indoor and outdoor cultivation.
Amnesia Kush Seeds Germination Guide
Dampen a paper towel and place your seeds on it, leaving enough space between them.
Cover the seeds with another damp paper towel and place a plate on top as a lid.
Keep the plate in a warm and dark place, checking daily for dryness.
Within 1-5 days, taproots should sprout from the seeds.
Transplant the germinated seeds into suitable pots once the taproots are around a quarter-inch long.
How to Cultivate Amnesia Kush
Growing Amnesia Kush requires some experience and attention to detail. These plants thrive indoors and outdoors, but they do require ample space due to their vigorous growth. ScrOG (Screen of Green) is an excellent technique for controlling their height and maximizing yield. Regular monitoring is essential to prevent mold and mildew, as these plants are prone to moisture-related issues.
Amnesia Kush Growing Difficulty
Due to its demanding nature, Amnesia Kush is best suited for intermediate and advanced growers. However, with proper care and attention, even beginners can achieve successful results. Low-stress training techniques like ScrOG can help control the height of these tall plants, while pruning and topping can further enhance their growth.
Flowering Time of Amnesia Kush
The flowering time for Amnesia Kush is approximately 9-10 weeks. Indoor growers can expect to harvest around 17-21 oz/m², while outdoor plants can yield 21-28 oz per plant. It's important to note that these are just estimates, and actual yields may vary depending on growing conditions and cultivation techniques.
Average Height of Amnesia Kush
Amnesia Kush plants can reach impressive heights of up to 8.5 feet indoors and 10 feet outdoors. To accommodate their vertical growth, it's recommended to provide ample vertical space in your grow room or outdoor garden. Techniques like ScrOG or pruning can help manage the height and ensure optimal light penetration.
Amnesia Kush Crop Yield
With proper care and cultivation techniques, Amnesia Kush can produce generous yields of thick buds. Indoor growers can expect to harvest around 17-21 oz/m², while outdoor plants can yield 21-28 oz per plant. Implementing techniques like ScrOG, topping, and pruning can further enhance yield potential.
Quality of Amnesia Kush Buds
The buds grown from Amnesia Kush feminized seeds are known for their exceptional quality. They have a sativa appearance with well-spaced nodes and dense colas. Expect long, thick buds with amber pistils and a generous layer of frosty trichomes. The intense citrus aroma and lemon-like flavor make these buds a delight to the senses.
Dominant Terpenes in Amnesia Kush
Amnesia Kush contains high levels of limonene, the terpene responsible for its noticeable citrus scent and flavor. Limonene is known for its uplifting and mood-enhancing properties, making it a perfect match for the energizing effects of Amnesia Kush.
Smell and Taste of Amnesia Kush
Amnesia Kush greets your senses with an intense citrus aroma, accompanied by subtle hints of pine, wood, and herbs. The flavor profile is lemon-like with a mildly spicy aftertaste. These delightful scents and flavors add to the overall experience of consuming Amnesia Kush.
The Effects of Amnesia Kush
Amnesia Kush delivers long-lasting, hard-hitting, and fast-acting effects. Within minutes of consumption, you'll feel an instant cerebral buzz accompanied by euphoria, energy, focus, creativity, and motivation. As the effects taper off, a sense of calmness and relaxation washes over your body. It's important to consume Amnesia Kush in moderation to avoid potential side effects.
Medical Uses for Amnesia Kush
Amnesia Kush offers potential benefits for medical marijuana patients. Its uplifting effects can help alleviate symptoms of stress, anxiety, and depression. The analgesic and anti-inflammatory properties may provide relief from chronic pain, migraines, muscle tension, and fibromyalgia.
Buy Amnesia Kush Cannabis Seeds Now in the USA
Ready to experience the exceptional qualities of Amnesia Kush? Purchase your feminized seeds today from our American seed bank. We offer a wide range of quantities to suit your needs, and our fast and discreet shipping ensures that your seeds will arrive promptly and securely. Don't miss out on the opportunity to grow this incredible strain in your own garden. Place your order now and start cultivating Amnesia Kush today.
Customer Reviews
From germination to harvest, the process was smooth and the results outstanding. These are quality seeds!
Excellent genetics, every seed sprouted and the plants are thriving. I'm already seeing buds and can't wait to enjoy the final product.
I struck gold with these seeds, my friends. The genetics be legendary, and the high? A cosmic journey to cloud nine!
Strain Data Table
| Attribute | Data |
| --- | --- |
| CBD Content | 0.3 percent |
| Climate Zones | Continental, Mediterranean, Sunny, Temperate |
| Difficulty | Intermediate |
| Dominant Terpenes | Limonene |
| Effects | Creative, Energetic, Euphoric, Focused, Relaxed |
| Flavors | Citrus, Earthy, Lemon, Spicy |
| Flowering Time | 8–10 weeks |
| Flowering Type | Photoperiod |
| Genetics | Amnesia Haze x OG Kush |
| Grows Best | Greenhouse, Indoor, Outdoor |
| Harvest Month | October |
| Indica / Sativa | Mostly Sativa |
| Indoor Plant Height | 39 inches |
| Indoor Yield | 18–21 oz/m2 |
| Moods | Efficient, Focus, Recharged, Relaxed |
| Outdoor Plant Height | 39 inches |
| Outdoor Yield | 21–28 oz/plant |
| Seed Sex | Feminized |
| Symptoms | Anxiety, Arthritis, Depression, Fatigue, Inflammation, Migranes, Stress |
| THC Content | 18 percent |