Amnesia Feminized Cannabis Seeds
Obtain the first-rate Amnesia Feminized Cannabis Seeds online in the USA. These premium weed seeds are available for quick dispatch to every region in the country.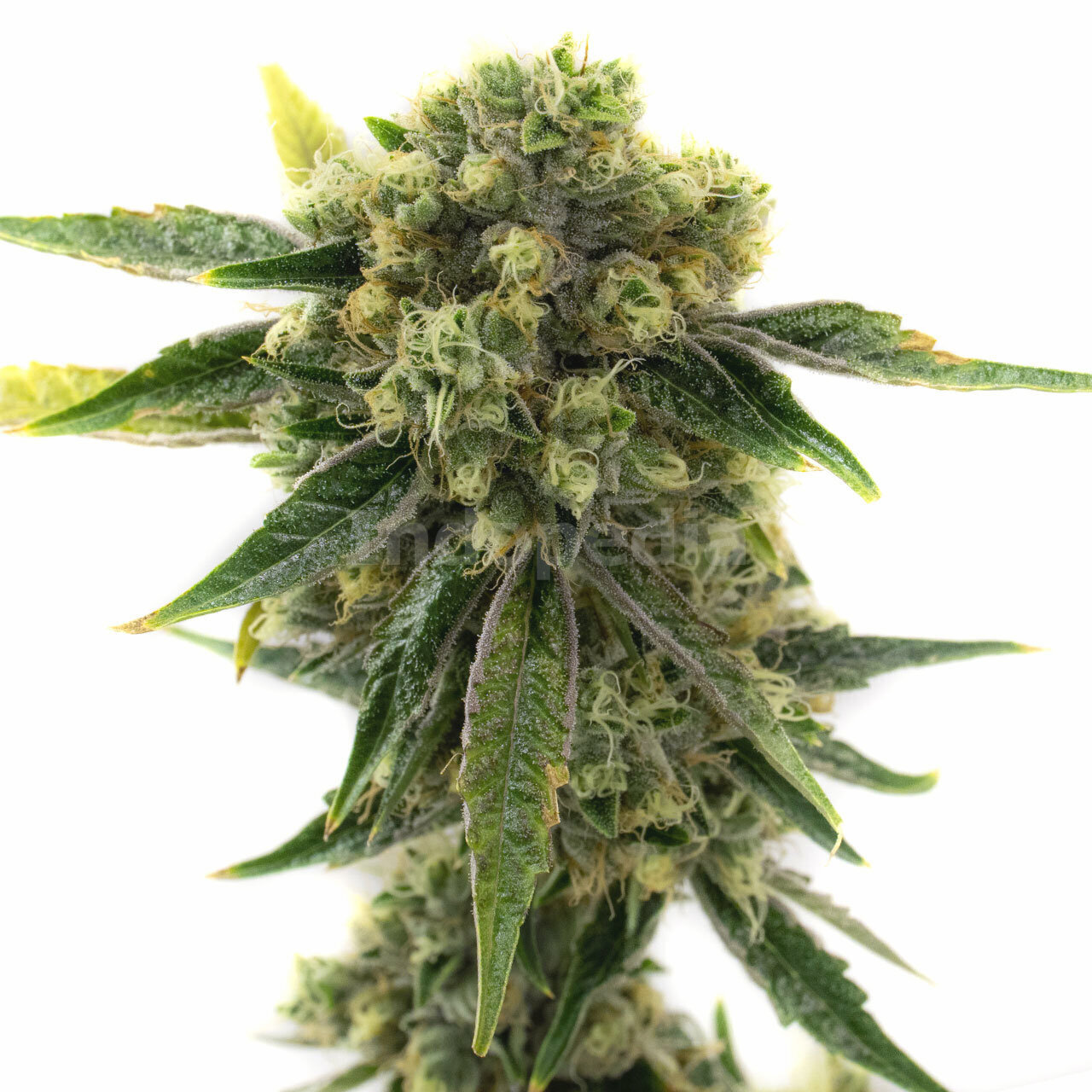 Price Per Seed:
$
9.25
Introduction to Amnesia Feminized Cannabis Seeds
Looking to buy the best Amnesia feminized cannabis seeds online? Look no further! Indopedia Seed Bank is your one-stop shop for high-quality cannabis seeds in the USA. With our wide selection, competitive prices, and fast shipping, we make it easy for you to grow your own Amnesia plants right at home.
Fast US-Based Shipping
Buy Amnesia feminized cannabis seeds from Indopedia Seed Bank and enjoy fast shipping to all fifty states. We understand the importance of discreet packaging, so your order will arrive in plain packaging without any indication of its contents. Plus, we offer free shipping on orders over $99, so you can save even more when you stock up on Amnesia seeds.
Key Characteristics of Amnesia
Sativa-dominant hybrid with powerful dual-action effects
Genetic background: Haze x Afghan
THC content: 15-20%
CBD content: 0-2%
Flowering time: 9 weeks
Height: 4.5-6.5 feet
Grow difficulty: Beginner-friendly
Genetics and Origins of Amnesia
Amnesia feminized cannabis seeds are a cross between the iconic indica Afghan and the heavenly sativa Haze. This genetic combination results in a powerful strain packed with THC and easy to grow. Each plant exhibits some variance in appearance but shares hardy and resilient qualities thanks to natural resistances and tolerance to environmental changes and stress.
Feminized Seed Advantages
Our Amnesia seeds are feminized, meaning they produce female plants 99% of the time. This makes it a breeze to cultivate an all-female crop, eliminating the need to waste time and resources on flowerless males. With feminized seeds, you can have peace of mind during the growing process and focus on raising productive females.
Benefits of Photoperiod Seeds
Photoperiod seeds like Amnesia are ideal for both indoor and outdoor growers. These seeds require a specific light cycle to transition from the vegetative stage to flowering. Indoor growers have full control over the light schedule, allowing them to manipulate the plant's growth and maximize yields. Outdoor growers can take advantage of the natural seasonal changes to trigger flowering. This flexibility makes Amnesia suitable for various cultivation methods.
Amnesia Seeds Germination Guide
Moisten two paper towels with purified water, ensuring they are damp but not soaking wet.
Place your Amnesia feminized seeds on a plate covered with a damp towel, leaving an inch of space between them. Cover with another damp towel and another plate to create a humid environment.
Store the seeds in a warm, dark place and check them once or twice a day to ensure the towels remain damp.
Within approximately five days, you will see taproots emerging from the seeds. Plant them root-down an inch deep in soil or your chosen grow medium.
Keep your sprouting Amnesia seeds hydrated but avoid overwatering.
How to Cultivate Amnesia
Growing Amnesia feminized seeds is an enjoyable and beginner-friendly experience. Whether you choose soil or hydroponics, Amnesia plants thrive in both setups. Indoor growers should provide ample light and space, using at least 600-watt bulbs and allowing enough room for the plants' height. Prune regularly to maintain airflow and reduce moisture buildup.Outdoor cultivation requires warm and sunny conditions, although Amnesia's Afghan genetics make it resilient to cooler climates. Consider using root protectants and foliar pesticides to support plant health. Regular pruning and providing support when necessary will help your outdoor Amnesia plants reach their full potential.
Amnesia Growing Difficulty
Amnesia feminized seeds are a great choice for beginners thanks to their hardy genetics and resilience. While they may exhibit some variance in appearance, these plants are generally easy to grow and require minimal maintenance. Even novice growers can achieve successful results with Amnesia seeds.
Flowering Time of Amnesia
After approximately nine weeks of flowering, Amnesia plants are ready for harvest. Indoor growers can expect a yield of 16-17.5 oz per square meter, while outdoor growers have the potential to harvest 19.5-24.5 oz per plant. Be sure to adjust temperatures and humidity during the flowering stage to optimize bud development.
Average Height of Amnesia
Amnesia plants grown from feminized seeds have an average height of 4.5-6.5 feet, making them suitable for various indoor and outdoor spaces. If you prefer shorter plants, consider topping them or adjusting the vegetative stage duration to manage their height effectively.
Amnesia Crop Yield
With proper care and cultivation techniques, Amnesia feminized seeds can produce impressive yields. Indoor growers can expect a harvest of 16-17.5 oz per square meter, while outdoor growers have the potential to yield 19.5-24.5 oz per plant. Techniques such as topping and pruning can help increase yields even further.
Quality of Amnesia Buds
Amnesia buds are dense and resinous, thanks to the high levels of cannabinoids produced by these feminized seeds. The combination of Haze and Afghan genetics results in a unique flavor profile with hints of fruit, incense, and wood. When smoked, Amnesia delivers intense effects, starting with a heady cerebral buzz before transitioning into relaxing indica properties.
Dominant Terpenes in Amnesia
Amnesia contains dominant terpenes such as myrcene, limonene, and beta-caryophyllene. These aromatic compounds contribute to the strain's fragrance and flavor, adding elements of fresh fruit, incense, and a tangy sourness. The curing process further enhances the fragrance, creating a rich and earthy aroma.
Smell and Taste of Amnesia
Lighting up Amnesia cannabis releases a pleasant aroma filled with notes of earth, citrus, and incense. Inhaling the smoke coats the tongue with vibrant citrus flavors accompanied by earthy undertones. Exhaling reveals aromatic wood and incense tastes, leaving behind a tangy aftertaste.
The Effects of Amnesia
Amnesia delivers a one-two punch of stimulating cerebral effects followed by deeply relaxing physical sensations. The sativa side provides an intense euphoric high, enhancing creativity and sociability. As the indica effects kick in, tension melts away, leaving you feeling calm and content. With higher doses, Amnesia can induce sleepiness, making it ideal for those struggling with insomnia or seeking relaxation.
Medical Uses for Amnesia
While Amnesia cannabis buds are known for their potent psychoactive effects, they may also offer therapeutic benefits. The uplifting and stimulating properties of Amnesia can provide relief from depression, anxiety, and stress. Additionally, the indica side of Amnesia can help reduce migraines, muscular pain, cramps, and tension. However, if you are new to using potent strains, start with a low dose to avoid feeling overwhelmed.
Buy Amnesia Cannabis Seeds Now in the USA
Ready to purchase Amnesia feminized cannabis seeds? Indopedia Seed Bank has you covered. Our competitive prices, fast shipping, and discreet packaging make us the best choice for buying Amnesia seeds online. Don't miss out on this standout hybrid strain – order your Amnesia feminized seeds today and experience the power of dual-action effects right in your own garden.
Customer Reviews
Fantastic genetics. I was impressed with the uniformity and vigor of the plants, as well as the quality of the buds.
All seeds germinated fast and grew into healthy, robust plants. The buds are potent and the flavor is amazing.
Talk about top-shelf genetics! These seeds be the holy grail of dankness. My stash jar be forever grateful!
Strain Data Table
| Attribute | Data |
| --- | --- |
| CBD Content | 0.6 percent |
| Climate Zones | Cold, Continental, Cool, Mediterranean, Sunny, Temperate |
| Difficulty | Beginner |
| Dominant Terpenes | Humulene |
| Effects | Creative, Energetic, Euphoric, Happy, Talkative, Uplifted |
| Flavors | Citrus, Earthy, Spicy, Woody |
| Flowering Time | 8–10 weeks |
| Flowering Type | Photoperiod |
| Genetics | Jack Herer x Cinderella 99 x Skunk #1 |
| Grows Best | Greenhouse, Indoor, Outdoor |
| Harvest Month | October |
| Indica / Sativa | Mostly Sativa |
| Indoor Plant Height | 12–30 inches |
| Indoor Yield | 23 oz/m2 |
| Moods | Efficient, Recharged, Uplift |
| Outdoor Plant Height | 31–46 inches |
| Outdoor Yield | 25 oz/plant |
| Seed Sex | Feminized |
| Symptoms | Anxiety, Arthritis, Depression, Fatigue, Inflammation, Stress |
| THC Content | 22 percent |