Alien Technology Feminized Cannabis Seeds
Purchase the peerless Alien Technology Feminized Cannabis Seeds for sale online in the USA. These deluxe cannabis seeds are primed for prompt dispatch to all locales nationwide.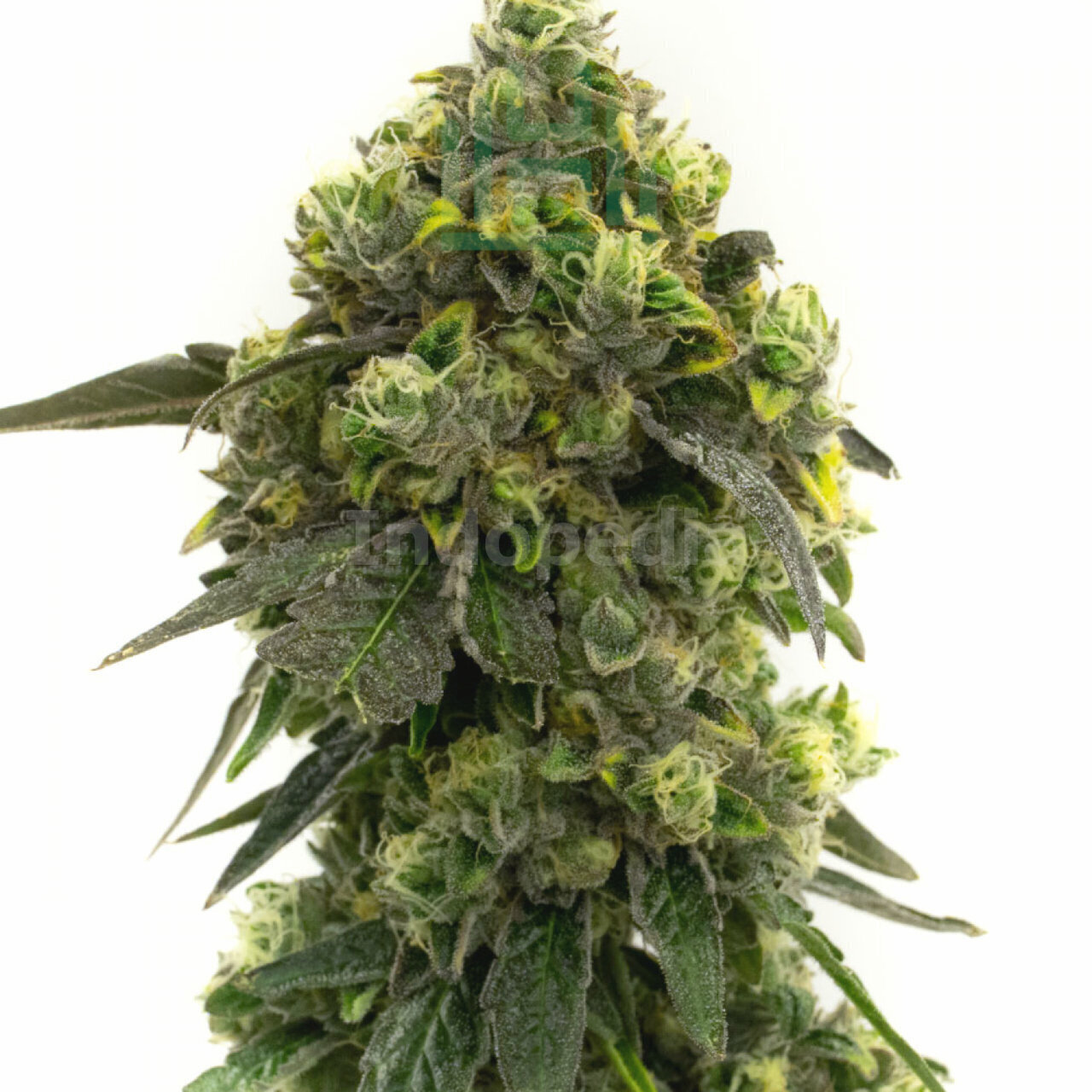 Price Per Seed:
$
9.58
Introduction to Alien Technology Feminized Cannabis Seeds
Are you searching for the perfect cannabis seeds to add to your collection? Look no further than Alien Technology Feminized Cannabis Seeds. With their otherworldly origins and exceptional qualities, these seeds are a must-have for any cannabis enthusiast. Purchase your Alien Technology feminized seeds online from our seed bank today to experience the thrill of growing and cultivating this rare and highly sought-after strain.
Fast US-Based Shipping
When you buy Alien Technology feminized seeds from our American seed bank, you can expect fast and reliable shipping to all fifty states. We understand the excitement of starting your cultivation journey, which is why we prioritize quick delivery and discreet packaging. Plus, enjoy free shipping on orders over $99. Order your Alien Technology feminized weed seeds now and begin your growing adventure in no time.
Key Characteristics of Alien Technology
Vibrant green plants with dark patches
Trichome covered buds with hues of brown, orange, and white
Thick resin-coated buds packed tightly together
Potent Afghan-origin indica strain with THC levels up to 19%
Distinct woody, earthy flavor with hints of sweetness and vanilla
Genetics and Origins of Alien Technology
Alien Technology is a strain shrouded in mystery. While its exact origins are unknown, it is believed to have Afghan indica landrace genetics. This gives it incredible resilience and makes it a pleasure to grow. Its unique characteristics make it stand out among other strains in the cannabis world.
Feminized Seed Advantages
Alien Technology feminized seeds are specifically bred to eliminate the need for identifying and removing male plants. This means that every seed you plant will grow into a female plant, maximizing your yield and ensuring a successful harvest. With feminized seeds, you can save time and effort by focusing solely on nurturing your plants.
Benefits of Photoperiod Seeds
Photoperiod seeds, like Alien Technology feminized, give growers full control over their plants' growth cycles. Indoor growers can manipulate the light cycle to trigger the flowering stage at the desired time. Outdoor growers can take advantage of seasonal changes to naturally transition their plants into the flowering stage. This flexibility allows for precise cultivation and optimal results.
Alien Technology Seeds Germination Guide
Dampen paper towels and wring out excess moisture
Place damp paper towels on a plate
Put the cannabis seeds between the paper towels
Leave space between the seeds and cover with another paper towel
Keep the plate in a warm, dry place for 24-120 hours
Plant germinated seeds in your garden or chosen growing medium
How to Cultivate Alien Technology
Cultivating Alien Technology feminized marijuana seeds is a rewarding experience that requires some basic knowledge and TLC. It is suitable for both indoor and outdoor growing environments. Ensure proper ventilation, watch for mold, and consider using trimming techniques to improve airflow and light exposure. With consistent care, you'll be rewarded with resin-coated buds that resemble mini trees.
Alien Technology Growing Difficulty
While Alien Technology feminized seeds are not recommended for complete beginners, they can be successfully grown by growers with moderate experience. Pruning and low-stress training techniques may be necessary to manage the bushy growth of these plants. With proper research and attention, even novice growers can achieve impressive results.
Flowering Time of Alien Technology
Once your Alien Technology cannabis plants enter the flowering stage, you can expect a relatively short flowering time of 8-10 weeks. Indoor growers can control the light cycle to optimize flowering, while outdoor growers should anticipate a harvest in line with the natural growing season. The reward for your patience will be resinous buds ready for harvest.
Average Height of Alien Technology
Alien Technology marijuana plants typically reach a height of 23-48 inches. Their compact indica structure makes them suitable for various growing spaces. If height management is a concern, low-stress training techniques can be employed to keep the plants at a manageable size without sacrificing yield.
Alien Technology Crop Yield
When cultivated under optimal conditions, Alien Technology seeds have the potential to deliver impressive yields. Indoor growers using techniques like Sea of Green (SOG) can expect yields of up to 12-15 ounces per square meter. Outdoor growers can enjoy bountiful harvests of around 15 ounces per plant. By implementing proper nutrition and care practices, you can maximize your crop yield.
Quality of Alien Technology Buds
The buds produced by Alien Technology marijuana plants are truly a sight to behold. Covered in trichomes and packed tightly together, they resemble mini trees coated in resin. The earthy, woody flavor entices the senses, while the magical terpenes contribute to a unique and enjoyable smoking experience. Prepare to be captivated by both the appearance and aroma of these exquisite buds.
Dominant Terpenes in Alien Technology
Alien Technology cannabis buds contain a unique terpene profile that contributes to their distinct aroma and taste. The dominant terpenes in this strain include:
Myrcene: Musky, clove-like smell
Alpha-pinene: Fresh, earthy scent like a pine forest
Beta-caryophyllene: Sweet and spicy
Smell and Taste of Alien Technology
Alien Technology weed seeds produce buds with an otherworldly aroma. The woody, earthy scent entices the senses, while a hint of sweetness and vanilla adds a delightful touch. When you cultivate these seeds, your growing space will be filled with the warm and spicy fragrance. Get ready to experience a truly captivating olfactory journey.
The Effects of Alien Technology
Prepare for an out-of-this-world experience when you indulge in Alien Technology cannabis. This potent indica strain delivers a relaxing cerebral buzz that transports you to another dimension. Negative thoughts and stressors are washed away as euphoria fills your mind. You'll feel uplifted and harmonious, with heightened senses and a deep sense of relaxation. Let go of earthly worries and embrace the tranquility that Alien Technology offers.
Medical Uses for Alien Technology
The therapeutic benefits of Alien Technology cannabis extend beyond its recreational effects. Many users have found relief from various conditions, including anxiety, chronic pain, insomnia, wasting disease, and eating disorders. Its sedating properties make it effective for managing pain, while its calming effects can alleviate symptoms of anxiety and depression. Additionally, the strain's ability to induce sleep promotes restful nights for those struggling with insomnia.
Buy Alien Technology Cannabis Seeds Now in the USA
Don't miss out on the opportunity to add Alien Technology feminized seeds to your collection. Our USA-based seed bank offers these rare and highly sought-after seeds for sale online. Experience the thrill of growing this exceptional strain and enjoy its unique qualities. Order your Alien Technology feminized marijuana seeds now and embark on an intergalactic journey of cultivation.
Customer Reviews
These seeds produced the most beautiful plants I've ever grown. The potency and aroma of the buds were exceptional. Worth every penny!
Top-shelf strain! Amazing flavor and a potent effect. Five stars all the way!
These seeds be the real deal! Planted em and BAM! My garden be poppin with big beautiful buds!
Strain Data Table
| Attribute | Data |
| --- | --- |
| CBD Content | 0.2 percent |
| Climate Zones | Continental, Mediterranean, Sunny, Temperate |
| Difficulty | Intermediate |
| Dominant Terpenes | Humulene |
| Effects | Calming, Euphoric, Giggly, Happy, Relaxed, Sleepy, Talkative |
| Flavors | Earthy, Spicy, Sweet, Woody |
| Flowering Time | 8–10 weeks |
| Flowering Type | Photoperiod |
| Genetics | Afghani Landrace |
| Grows Best | Greenhouse, Indoor, Outdoor |
| Harvest Month | September |
| Indica / Sativa | Mostly Indica |
| Indoor Plant Height | 9–19 inches |
| Indoor Yield | 18 oz/m2 |
| Moods | Relaxed |
| Outdoor Plant Height | 9–19 inches |
| Outdoor Yield | 21 oz/plant |
| Seed Sex | Feminized |
| Symptoms | Anxiety, Arthritis, Depression, Fatigue, Insomnia, Migranes, Stress |
| THC Content | 19 percent |