AK-47 Feminized Cannabis Seeds
Buy the unrivaled AK-47 Feminized Cannabis Seeds online in the USA. These superior-grade marijuana seeds are in inventory and dispatched rapidly to all states within the country.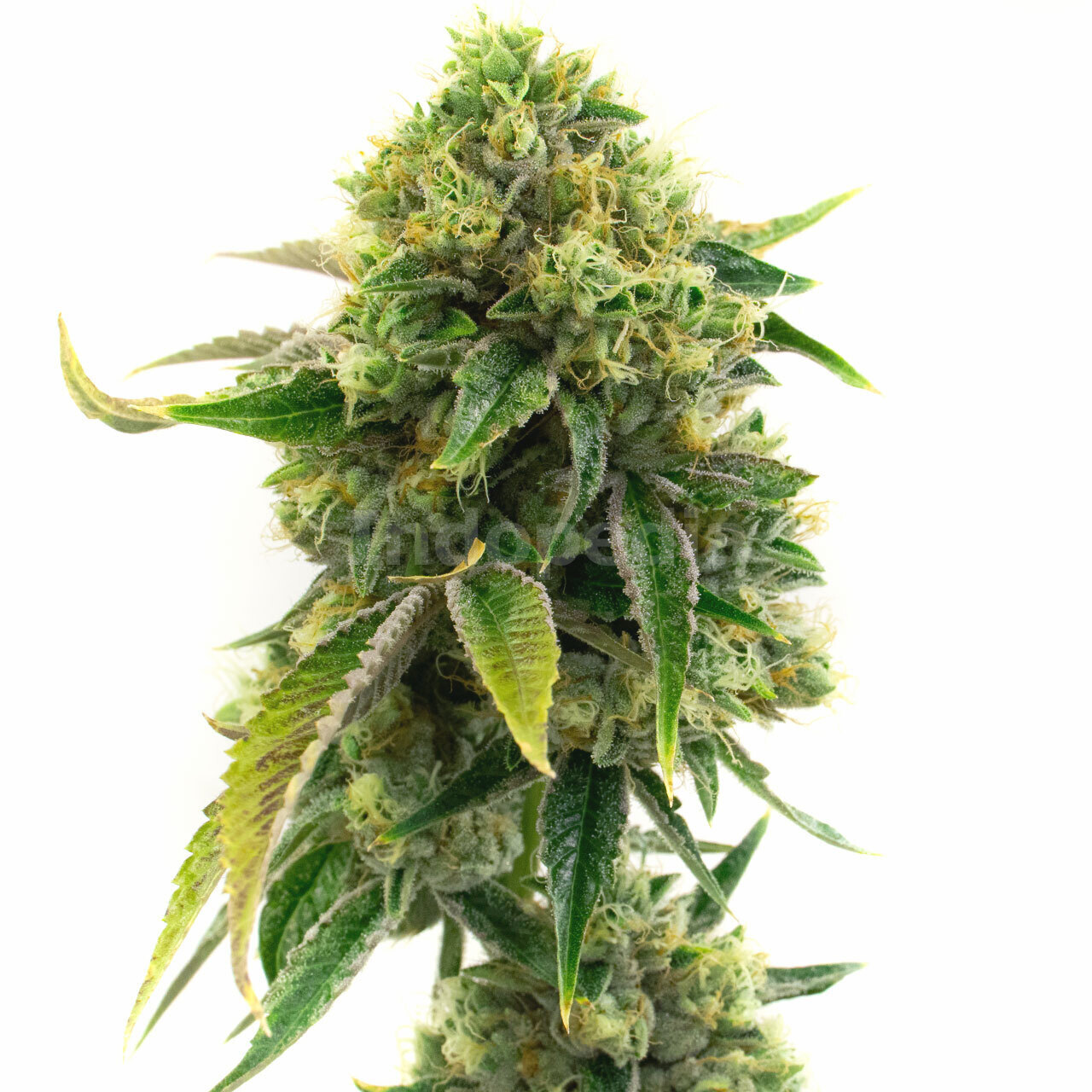 Price Per Seed:
$
9.25
Introduction to AK-47 Feminized Cannabis Seeds
Looking to buy the best AK-47 feminized cannabis seeds online in the USA? Look no further! Indopedia Seed Bank has you covered. Our AK-47 feminized seeds are the perfect choice for any cannabis enthusiast. With their legendary status in the cannabis world and a host of awards under their belt, these seeds are in high demand. Purchase your AK-47 feminized seeds today and experience the magic of this alluring cultivar.
Fast US-Based Shipping
When you order AK-47 feminized seeds from Indopedia Seed Bank, you can expect fast and discreet shipping to all fifty states. We understand the importance of receiving your seeds promptly and in pristine condition. That's why we offer quick and reliable delivery right to your doorstep. Plus, we provide free shipping on orders over $99. Don't miss out on our top-quality AK-47 feminized seeds - order now!
Key Characteristics of AK-47
Genotype: Mostly Sativa
THC Content: 18%
Terpene Profile: Earthy, Diesel, Spicy, Citrus
Effects: Uplifting, Euphoric, Talkative, Relaxing
Growth Difficulty: Moderate
Genetics and Origins of AK-47
The origins of the name AK-47 remain a mystery, but one thing is certain - this strain is a legendary combination of Columbian, Afghani, Thai, and Mexican varieties. First bred in 1992 and later upgraded in 1999 for more uniformity, AK-47 has become a staple in the cannabis community. Its diverse genetic lineage contributes to its unique terpene profile and powerful effects.
Feminized Seed Advantages
When you choose AK-47 feminized seeds, you eliminate the risk of growing male plants. This saves you time and effort spent identifying and removing males from your garden. Our feminized seeds are carefully bred to ensure a high percentage of female plants, giving you the most productive and bud-filled harvest possible.
Benefits of Photoperiod Seeds
AK-47 feminized seeds are photoperiod seeds, meaning they require a specific light cycle to transition from the vegetative stage to the flowering stage. This makes them ideal for both indoor and outdoor growers who want to control their plants' growth cycles. With photoperiod seeds, you have more flexibility in manipulating the light cycle to maximize yields and harvest at the perfect time.
AK-47 Seeds Germination Guide
Slightly wet two pieces of kitchen paper towel.
Place one sheet on a dinner plate.
Distribute your AK-47 feminized seeds on the towel with an inch of space between each seed.
Cover with the remaining sheet of kitchen paper towel.
Keep the towels moist and place them in a warm, dark location.
Wait for taproots to develop before planting the germinated seeds.
How to Cultivate AK-47
Cultivating AK-47 feminized weed seeds is a rewarding experience, whether you're an experienced grower or just starting out. The plant thrives in a mild, dry climate with temperatures between 68–80°F (20–28°C). It can be grown both indoors and outdoors, but indoor cultivation is recommended due to its susceptibility to bud rot. Pruning and topping early on can help create an even canopy and maximize yields.
AK-47 Growing Difficulty
While AK-47 feminized seeds are not the easiest strain for beginners, they are well worth the effort for those up to the challenge. With proper care and attention, you can achieve impressive results and enjoy the bountiful harvest AK-47 has to offer.
Flowering Time of AK-47
The flowering time for AK-47 feminized cannabis seeds is approximately 7-8 weeks. If grown hydroponically, the flowering period may be slightly shorter. Outdoor growers can expect to harvest their plants around mid-October. Remember to adjust your light cycle accordingly during the transition from the vegetative stage to flowering.
Average Height of AK-47
Indoor-grown AK-47 marijuana plants typically reach a height of around four feet, making them manageable for most indoor setups. Outdoor plants have the potential to grow up to six feet tall, so consider height management techniques if discretion is a priority.
AK-47 Crop Yield
AK-47 feminized seeds are highly productive and can yield around 15oz per square meter indoors and up to 22oz per square meter outdoors. Employing techniques such as Sea of Green (SOG) or Screen of Green (SCROG) can further increase your crop's yield potential.
Quality of AK-47 Buds
The buds produced by AK-47 cannabis plants are known for their exceptional quality. They have a skunky smell with hints of earthiness, diesel, and spicy flavors. When smoked, AK-47 buds are rich, thick, and smooth on the draw. The combination of terpenes and THC content creates a delightful sensory experience.
Dominant Terpenes in AK-47
The dominant terpenes in AK-47 marijuana contribute to its unique scent and taste profile. Earthy and diesel aromas are complemented by spicy tones from its Thai and Afghani genetics. A hint of lemon and lime adds a refreshing citrus twist, creating a complex bouquet that is truly enticing.
Smell and Taste of AK-47
AK-47 feminized seeds produce buds with a predominantly earthy and diesel scent. The genetic influences from Thai and Afghani varieties add spicy tones to the aroma, while the Columbian lineage gives a hint of lemon and lime. When smoked, AK-47 is rich, thick, and smooth on the draw with a sweet taste that enhances the overall experience.
The Effects of AK-47
Get ready for an uplifting and euphoric high when you indulge in AK-47 marijuana buds. Users often report feeling warm, at ease, and talkative while experiencing an energetic rush of creativity. As the sativa effects subside, a relaxing indica stone sets in, leaving you calm and soothed throughout your body.
Medical Uses for AK-47
AK-47 cannabis has therapeutic properties that make it beneficial for various medical conditions. Its energizing effects can help combat fatigue and depression, while its ability to induce relaxation can alleviate stress and anxiety. Some users also find relief from pain, nausea, inflammation, and insomnia when using AK-47.
Buy AK-47 Cannabis Seeds Now in the USA
Don't miss out on the opportunity to grow AK-47 cannabis plants in your own garden. Indopedia Seed Bank offers top-quality AK-47 feminized seeds for sale, with fast shipping and discreet packaging. Purchase your seeds today and experience the magic of this legendary cultivar. Order now and embark on a journey of growth, creativity, and relaxation with AK-47!
Customer Reviews
High-quality seeds, with an excellent germination rate. The final product was potent, aromatic, and visually stunning. Very satisfied!
Amazing strain! Germination rate was 100%, and the plants grew incredibly fast and healthy.
These seeds deserve a standing ovation. The quality is superb, and the genetics are rock solid. My crop turned out incredible, and the effects are simply mind-blowing.
Strain Data Table
| Attribute | Data |
| --- | --- |
| CBD Content | 1 percent |
| Climate Zones | Continental, Mediterranean, Sunny, Temperate |
| Difficulty | Intermediate |
| Dominant Terpenes | Humulene |
| Effects | Creative, Energetic, Euphoric, Happy, Relaxed, Uplifted |
| Flavors | Earthy, Pungent, Woody |
| Flowering Time | 8–10 weeks |
| Flowering Type | Photoperiod |
| Genetics | Columbian x Mexican x Thai x Afghani |
| Grows Best | Greenhouse, Indoor, Outdoor |
| Harvest Month | October |
| Indica / Sativa | Mostly Sativa |
| Indoor Plant Height | 10–13 inches |
| Indoor Yield | 12–18 oz/m2 |
| Moods | Focus, Recharged, Relaxed, Uplift |
| Outdoor Plant Height | 15–23 inches |
| Outdoor Yield | 12–18 oz/plant |
| Seed Sex | Feminized |
| Symptoms | Anxiety, Arthritis, Depression, Fatigue, Inflammation, Migranes, Stress |
| THC Content | 18 percent |