Afghan Feminized Cannabis Seeds
Order the supreme Afghan Feminized Cannabis Seeds online in the USA. These high-grade marijuana seeds are in reserve and set for speedy delivery to every state in the nation.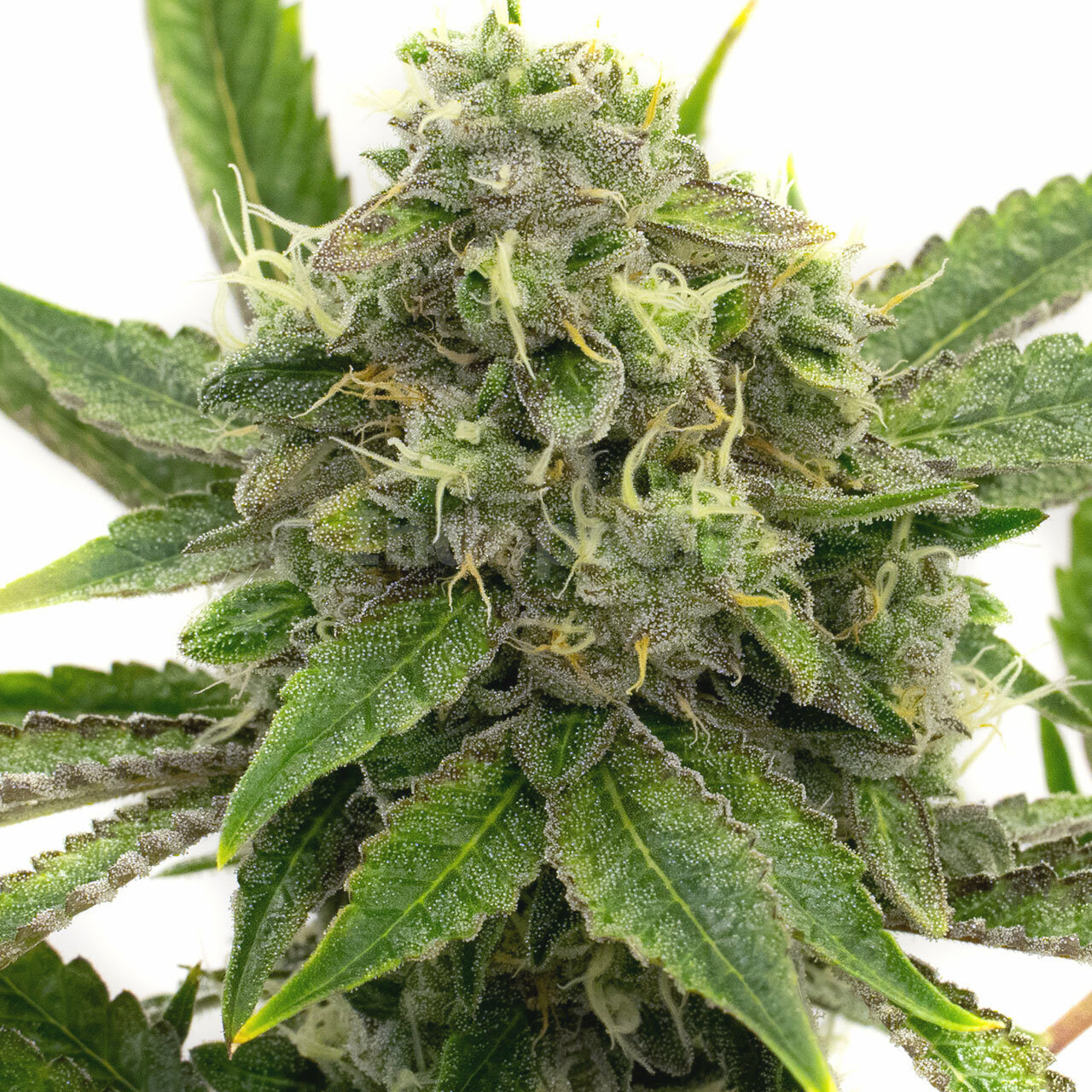 Price Per Seed:
$
9.25
Introduction to Afghan Feminized Cannabis Seeds
Looking to buy the best Afghan feminized cannabis seeds online? Look no further! At Indopedia Seed Bank, we proudly offer high-quality Afghan feminized seeds that are sure to impress both new and experienced cultivators. With exceptional traits, potent effects, and numerous medical benefits, Afghan feminized seeds are a must-have addition to any cannabis collection. Discover the wonders of this strain and experience the joy of cultivating your very own Afghan plants.
Fast US-Based Shipping
When you purchase Afghan feminized cannabis seeds from Indopedia Seed Bank, you can expect fast and reliable shipping straight to your doorstep anywhere in the USA. We understand the importance of discreet packaging, so rest assured that your seeds will arrive in plain, unmarked packaging for maximum privacy. Plus, we offer free shipping on orders over $99, making it even easier to get your hands on these incredible seeds.
Key Characteristics of Afghan
Resilient and adaptable landrace strain
Potent indica effects
High THC content
Sedative properties for relaxation and sleep
Tingling body sensation and blissful thoughts
Appetite stimulation
Possible relief for pain, anxiety, stress, depression, and insomnia
Genetics and Origins of Afghan
Afghan feminized marijuana seeds are derived from the world-famous Afghan cultivar. This pure landrace strain traces its origins back to the Hindu Kush mountain range near the Pakistan and Afghanistan border. The natural resilience and adaptability of this strain make it a beloved choice among growers worldwide.
Feminized Seed Advantages
When you choose Afghan feminized cannabis seeds, you eliminate the hassle of dealing with male plants. These genetically developed seeds ensure that every plant you cultivate will be female, guaranteeing fragrant buds without any unwanted seeds. This time-saving process is perfect for beginners and experienced cultivators alike.
Benefits of Photoperiod Seeds
Afghan feminized seeds are photoperiod seeds, which means they require a specific light cycle to transition from the vegetative stage to the flowering stage. This makes them suitable for both indoor and outdoor cultivation, as you can control the lighting conditions accordingly. Whether you're an indoor grower manipulating the light schedule or an outdoor grower following seasonal changes, Afghan feminized seeds offer versatility and potential for a successful harvest.
Afghan Seeds Germination Guide
Moisten two paper towels, ensuring they're not soaking wet.
Place one paper towel on a plate and arrange your Afghan feminized cannabis seeds, leaving about an inch of space between each seed.
Cover the seeds with the second moist paper towel.
Keep the plate in a warm and dark spot until taproots begin to develop (12-36 hours).
Once taproots have emerged, you can begin planting your germinated Afghan feminized seeds.
How to Cultivate Afghan
Cultivating Afghan feminized weed seeds is a rewarding experience that can be enjoyed by growers of all levels. Whether you choose to grow indoors or outdoors, these resilient plants are forgiving and capable of producing abundant yields of high-quality buds. While care should be taken throughout the growth process, Afghan feminized seeds are known for their ability to thrive even in less-than-ideal conditions.
Afghan Growing Difficulty
Thanks to its natural resilience and adaptability, Afghan plants are suitable for growers of all skill levels. Whether you're a beginner or an experienced cultivator, these seeds offer a forgiving growth process that allows for some margin of error. Even if you make a few mistakes along the way, your Afghan plants will still flourish and reward you with impressive yields.
Flowering Time of Afghan
When grown indoors, Afghan marijuana plants have a relatively short flowering time of 8-9 weeks. This allows for faster harvests and quicker turnover of crops. For outdoor cultivation, the harvest period typically falls in late October to early November. Regardless of the cultivation method you choose, Afghan feminized seeds are sure to provide you with a bountiful harvest.
Average Height of Afghan
Afghan plants grown from feminized seeds tend to be on the shorter side, making them ideal for indoor cultivation or limited spaces. When grown indoors, they typically reach heights of 60-100 centimeters (2-3.3 feet). If you choose to grow outdoors, expect your plants to reach heights of up to 6.6 feet. Proper height management techniques can further optimize your growing space and maximize your yields.
Afghan Crop Yield
With Afghan feminized marijuana seeds, you can expect generous yields of chunky and sticky buds. When grown indoors using techniques like Sea of Green (SOG) and optimal care, you can achieve yields of up to 15.87 ounces per square meter. Outdoor growers in warm Mediterranean-type climates can enjoy harvests of up to 21 ounces per plant after approximately 7-8 weeks of flowering.
Quality of Afghan Buds
Afghan buds are known for their exceptional quality. These resinous flowers boast high levels of THC, resulting in potent and long-lasting effects. When properly cultivated, Afghan feminized seeds produce buds that are visually appealing, with chunky, dense structures and a sparkling coat of trichomes. Prepare to enjoy the rich aroma and delightful flavors that make Afghan buds truly special.
Dominant Terpenes in Afghan
Afghan feminized weed seeds produce buds with a distinct aroma and taste profile. The dominant terpenes present in Afghan strains contribute to its woody, earthy, and slightly spicy fragrance. As you indulge in these buds, you'll experience a delightful combination of floral notes reminiscent of fresh blooms in a pine forest.
Smell and Taste of Afghan
Prepare to be enchanted by the captivating smell and taste of Afghan cannabis. The woody and earthy aromas blend harmoniously with the subtle hints of spice, creating a sensory experience that delights the senses. Once smoked or vaporized, the flavors intensify, leaving you with a pleasant aftertaste that lingers on your palate.
The Effects of Afghan
Afghan weed delivers potent effects that are cherished by both recreational and medical users. As an indica-dominant strain, Afghan induces powerful relaxation and sedation. Users often find themselves locked onto their couches for hours as the high THC content takes effect. Before the sedation kicks in, you may experience a tingling sensation throughout your body accompanied by euphoric thoughts and even uncontrollable laughter. This strain is also known for its ability to stimulate appetite, so be sure to have some snacks on hand.
Medical Uses for Afghan
Afghan cannabis has provided relief to countless individuals seeking relief from various medical conditions. The strain's analgesic properties make it a popular choice for those dealing with chronic pain. Additionally, Afghan's relaxing effects have been reported to alleviate symptoms of stress, anxiety, and depression, promoting a more positive and uplifted state of mind. Insomnia sufferers also find solace in Afghan, as it eases them into a peaceful and restful sleep. While not medically proven yet, Afghan's ability to stimulate appetite may be beneficial for individuals undergoing cancer treatments or experiencing loss of appetite.
Buy Afghan Cannabis Seeds Now in the USA
If you're ready to experience the wonders of Afghan feminized cannabis seeds, purchase yours today from Indopedia Seed Bank. As a trusted American seed bank, we offer a wide selection of high-quality seeds at competitive prices. With discreet packaging and fast shipping to all 50 states, your order will arrive promptly and securely. Don't miss out on the opportunity to add this exceptional strain to your collection. Order your Afghan feminized marijuana seeds now and start growing your own premium buds!
Customer Reviews
I'm absolutely thrilled with these cannabis seeds. The germination was quick and easy, and the plants flourished in my garden. The flavors and effects are exactly what I was looking for. This is top-quality stuff!
Plants are super resilient. Survived through some minor beginner errors and still yielded great!
This strain is a winner, no doubt about it. The flavors are out of this world, and the high is pure bliss. My new favorite for sure!
Strain Data Table
| Attribute | Data |
| --- | --- |
| CBD Content | 0.2 percent |
| Climate Zones | Cold, Continental, Cool, Mediterranean, Sunny, Temperate |
| Difficulty | Beginner |
| Dominant Terpenes | Humulene |
| Effects | Euphoric, Giggly, Happy, Hungry, Relaxed |
| Flavors | Earthy, Flowery, Pungent, Spicy, Sweet, Woody |
| Flowering Time | 8–10 weeks |
| Flowering Type | Photoperiod |
| Genetics | Afghani Landrace |
| Grows Best | Greenhouse, Indoor, Outdoor |
| Harvest Month | October |
| Indica / Sativa | Mostly Indica |
| Indoor Plant Height | 9 inches |
| Indoor Yield | 16 oz/m2 |
| Moods | Relaxed |
| Outdoor Plant Height | 19 inches |
| Outdoor Yield | 18–21 oz/plant |
| Seed Sex | Feminized |
| Symptoms | Anxiety, Depression, Migranes, Muscle Spasms, Nausea, Pain, Stress |
| THC Content | 20 percent |