5 Alive Feminized Cannabis Seeds
Procure the ultimate 5 Alive Feminized Cannabis Seeds online in the USA. These superior marijuana seeds are readily available and expeditedly delivered to every state across the country.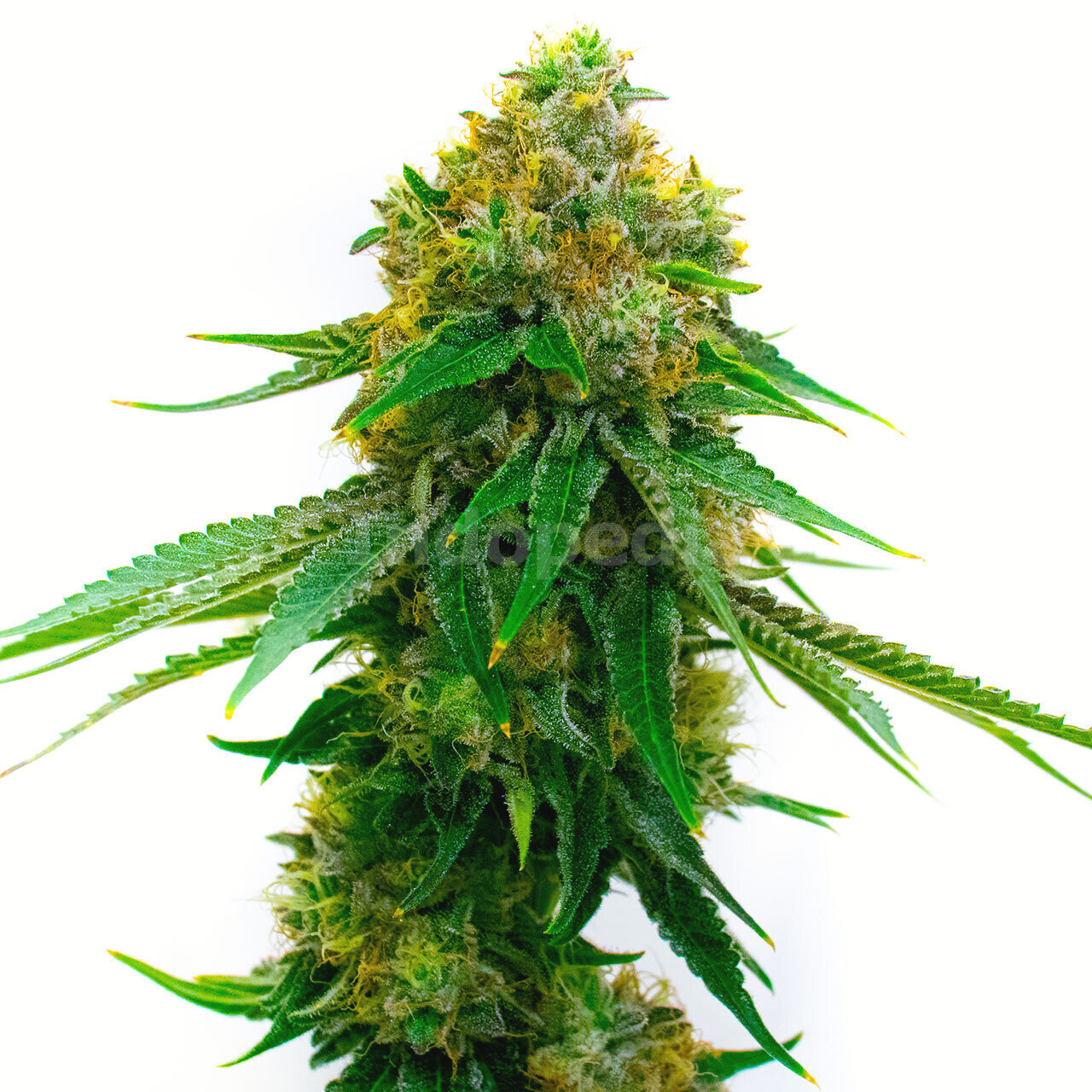 Price Per Seed:
$
9.38
Introduction to 5 Alive Feminized Cannabis Seeds
Looking to buy some of the best feminized seeds online in the USA? Look no further! Indopedia Seed Bank is proud to offer 5 Alive feminized cannabis seeds for sale. With their energizing effects and tantalizing citrus flavor, these seeds are perfect for both beginners and experienced growers alike. Don't miss out on this unique and hard-to-find strain - order your 5 Alive feminized seeds today!
Fast US-Based Shipping
When you purchase 5 Alive feminized cannabis seeds from Indopedia Seed Bank, you can expect fast and discreet shipping to all fifty states. We understand the importance of receiving your seeds quickly and in optimal condition, which is why we offer fast shipping options. Plus, enjoy free shipping on orders over $99! Rest assured that your package will arrive safely and discreetly, protecting your privacy every step of the way.
Key Characteristics of 5 Alive
Up to 29% THC
Hard-to-find cannabis seeds
Sativa-dominant hybrid strain
Juicy citrus aromas and flavors
Energizing, uplifting, creative, and relaxing effects
Genetics and Origins of 5 Alive
5 Alive feminized marijuana seeds are a result of crossing Grape Pie, Bubblegum, and Orange Juice strains. These parent strains contribute to the sweet fruity aroma and high THC content found in 5 Alive. The genetics of this strain make it a standout choice for those seeking an energizing and uplifting high.
Feminized Seed Advantages
Feminized seeds are specially bred to produce only female plants, ensuring a higher yield of consumable weed. With feminized 5 Alive cannabis seeds, you can skip the hassle of dealing with male plants and focus on growing potent flowers. This makes feminized seeds ideal for both beginner and advanced growers who want a bountiful harvest without any surprises.
Benefits of Photoperiod Seeds
Photoperiod seeds, like 5 Alive feminized seeds, require changes in light cycles to trigger the flowering stage. This allows growers to have greater control over the growth and development of their plants. Whether you're growing indoors or outdoors, knowing how to manipulate light cycles can optimize your harvest and ensure the best possible results.
5 Alive Seeds Germination Guide
Soak your 5 Alive feminized seeds in purified water overnight.
Place the seeds between damp paper towels on a plate.
Keep the paper towels moist but not soaked.
Store the plate in a warm, dark place for 24 to 120 hours.
Once the seeds have sprouted taproots, plant them in soil or your preferred growing medium.
How to Cultivate 5 Alive
Growing cannabis can be a rewarding experience, and cultivating 5 Alive feminized marijuana seeds is no exception. These plants are highly resistant to stress and thrive in various environments. Novice growers will appreciate their forgiving nature, while experienced cultivators will enjoy their low maintenance requirements.
5 Alive Growing Difficulty
With their resilience and adaptability, 5 Alive feminized seeds are suitable for growers of all skill levels. Beginner growers can expect a successful harvest even with small mistakes, while experienced growers can push the limits to achieve optimal yields. No matter your experience level, 5 Alive seeds are a reliable choice.
Flowering Time of 5 Alive
Indoor growers can expect a flowering time of 8 to 10 weeks when cultivating feminized 5 Alive weed seeds. Outdoor growers can harvest their plants around late September to early October. These plants respond well to training techniques and can be kept under 5 feet indoors, making them suitable for small spaces or discreet gardens.
Average Height of 5 Alive
Most 5 Alive cannabis plants reach a height of 4 to 5 feet, making them manageable for indoor cultivation. However, when grown outdoors under ideal conditions, these plants can reach up to an impressive 9 feet. To control their height indoors, consider using techniques like Sea of Green (SOG) or Low-Stress Training (LST).
5 Alive Crop Yield
Indoor growers can expect a bountiful yield of 12 to 17.5 ounces per square meter when cultivating 5 Alive marijuana plants. Outdoor growers will enjoy even greater rewards with yields ranging from 21 to 24.5 ounces per plant. To maximize your yield, ensure your grow room has a warm Continental environment and proper ventilation.
Quality of 5 Alive Buds
The dense and resinous buds produced by 5 Alive weed plants are truly a sight to behold. These elongated buds feature attractive orange pistils and emit a delightful citrus aroma reminiscent of freshly squeezed orange juice. With their high THC content and potent effects, you'll be impressed by the quality and potency of these buds.
Dominant Terpenes in 5 Alive
Terpenes are aromatic compounds found in cannabis that contribute to its unique smell and taste. 5 Alive cannabis boasts a rich profile of terpenes, including limonene, myrcene, and caryophyllene. These terpenes give 5 Alive its distinct citrus fragrance and enhance the overall sensory experience when consuming this strain.
Smell and Taste of 5 Alive
Prepare your senses for a burst of citrus goodness with 5 Alive marijuana. The sweet and zesty aroma fills the air with the scent of a citrus orchard. When you indulge in the herb from 5 Alive, your tastebuds will be treated to a symphony of grapefruit, orange, lime, and lemon flavors. On the exhale, you'll enjoy a tangy and earthy taste that lingers pleasantly on your palate.
The Effects of 5 Alive
Experience an instant surge of energy and motivation with 5 Alive weed. This strain is known for its uplifting and euphoric effects that inspire creativity and focus. Say goodbye to negative thoughts as 5 Alive clears your mind and boosts your mood. As the high progresses, you'll transition into a state of deep relaxation thanks to its indica genetics.
Medical Uses for 5 Alive
The therapeutic potential of 5 Alive cannabis extends beyond its recreational appeal. Many users find relief from depression and stress due to its powerful energizing effects. Those with anxiety benefit from the calming properties that promote mental clarity and social comfort. Additionally, 5 Alive may assist in managing symptoms of ADHD, chronic pain, inflammation, and even cancer-related fatigue.
Buy 5 Alive Cannabis Seeds Now in the USA
Ready to embark on an uplifting journey with 5 Alive weed? Indopedia Seed Bank is your trusted source for high-quality seeds. With our fast domestic shipping, discreet packaging, and a top-shelf selection of strains in stock, you can confidently order your 5 Alive feminized cannabis seeds online today. Don't miss out on this extraordinary strain - purchase your seeds now and experience the energizing effects and juicy citrus flavor of 5 Alive!
Customer Reviews
Amazing genetics! Every seed sprouted and resulted in a beautiful, potent plant
Hands down, best cannabis seeds I've ever purchased. Quick germination and an excellent yield.
Dope genetics, no joke. The plants are lush, the buds dense. These seeds are winners. Five stars, for sure.
Strain Data Table
| Attribute | Data |
| --- | --- |
| CBD Content | 0.8 percent |
| Climate Zones | Continental, Mediterranean, Sunny, Temperate |
| Difficulty | Beginner |
| Dominant Terpenes | Limonene |
| Effects | Creative, Energetic, Euphoric, Relaxed |
| Flavors | Citrus, Lime, Sweet, Tropical |
| Flowering Time | 8–10 weeks |
| Flowering Type | Photoperiod |
| Genetics | Grape Pie x Bubblegum x Orange Juice |
| Grows Best | Greenhouse, Indoor, Outdoor |
| Harvest Month | October |
| Indica / Sativa | Mostly Sativa |
| Indoor Plant Height | 19–23 inches |
| Indoor Yield | 12–18 oz/m2 |
| Moods | Recharged, Relaxed |
| Outdoor Plant Height | 19–23 inches |
| Outdoor Yield | 21–25 oz/plant |
| Seed Sex | Feminized |
| Symptoms | Anxiety, Arthritis, Depression, Migranes, Stress |
| THC Content | 29 percent |