3 Kings Feminized Cannabis Seeds
Purchase the unmatched 3 Kings Feminized Cannabis Seeds online in the USA. These elite cannabis seeds are ready for quick dispatch to all states nationwide.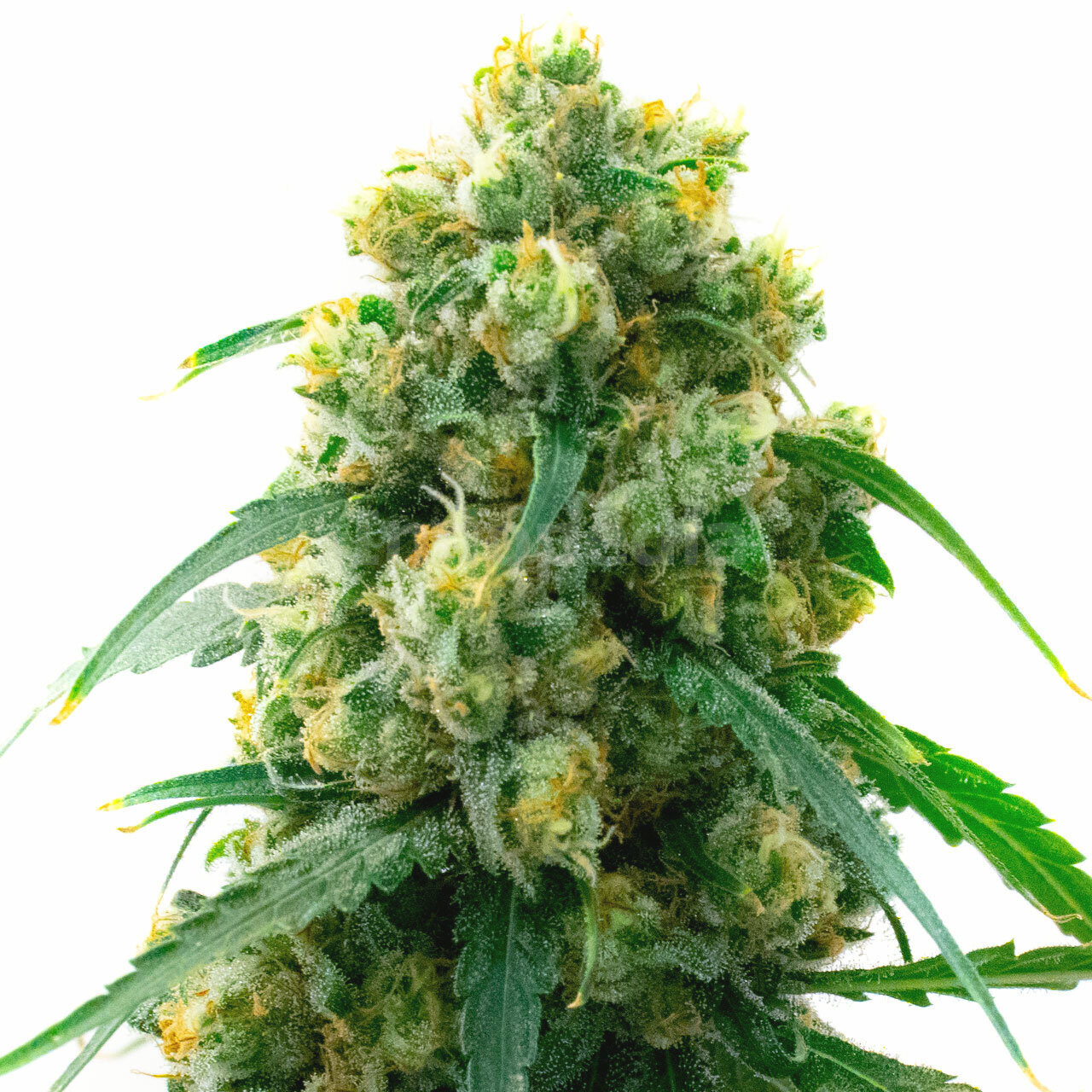 Price Per Seed:
$
9.38
Introduction to 3 Kings Feminized Cannabis Seeds
Experience the "Holy Trinity" of genetic perfection with 3 Kings feminized seeds. This mellow and well-balanced strain is a masterpiece created by the breeders at Mendocino Farms, combining the royal strains of OG Kush, Headband, and Sour Diesel. With a moderate THC content and potent effects, this sativa-dominant hybrid offers a heavenly ride of euphoric bliss. Whether you're a recreational user or a medical cannabis patient, 3 Kings feminized seeds are highly valued worldwide.
Fast US-Based Shipping
Buy 3 Kings feminized cannabis seeds online from our American seed bank and enjoy fast shipping to all fifty states. We offer discreet packaging for your privacy and provide free shipping on orders over $99. By choosing our domestic shipping option, you can avoid delays and customs issues that often come with international shipments.
Key Characteristics of 3 Kings
Sativa-dominant hybrid
Moderate THC content (14-19%)
Mellow and well-balanced effects
Outstanding daytime strain
Hard-hitting and fast-acting
Suitable for beginner growers
Genetics and Origins of 3 Kings
3 Kings feminized seeds are the result of crossing OG Kush, Headband, and Sour Diesel. These three royal strains come together to create a genetic masterpiece that offers the best qualities of each parent plant. The combination of sativa and indica genetics delivers a well-balanced experience that is highly sought after by cannabis enthusiasts.
Feminized Seed Advantages
Feminized seeds eliminate the need to worry about male plants, as they produce only female plants. This ensures a higher yield of potent buds without the risk of pollination. With feminized 3 Kings cannabis seeds, you can focus on growing high-quality plants without the hassle of removing male plants.
Benefits of Photoperiod Seeds
Photoperiod seeds are ideal for both indoor and outdoor growers. By controlling the light cycle, indoor growers can manipulate the flowering stage to their advantage. Outdoor growers can take advantage of seasonal changes to ensure optimal growth and harvest times. With photoperiod seeds, you have more control over your cultivation process.
3 Kings Seeds Germination Guide
Gather your cannabis seeds, tweezers, bottled or sterilized water, paper towels, and a dinner plate.
Moisten two paper towels and squeeze out excess water.
Lay the first paper towel on the plate.
Place your marijuana seeds on top using tweezers.
Cover the seeds with the second paper towel and add water if necessary.
Check for water on the plate and wipe it down if present.
Put the plate in a dark, warm area like a drawer or cabinet.
Leave the seeds for 24 to 120 hours to germinate, checking occasionally to ensure they remain moist.
Once taproots are about an inch long, they're ready for planting.
Gently plant the seeds root first into their new surroundings using tweezers.
How to Cultivate 3 Kings
Cultivating feminized 3 Kings marijuana seeds is a rewarding experience. These plants are highly resistant to moisture and common marijuana diseases and pests, making them suitable for beginner growers. They develop sparse foliage and slender leaves, eliminating the need for frequent trimming and pruning.
3 Kings Growing Difficulty
With their resistance to common issues, 3 Kings feminized seeds are suitable for beginner growers. Their forgiving nature allows for successful cultivation even with minimal experience. Follow our germination guide and provide proper care, and you'll be rewarded with a bountiful harvest.
Flowering Time of 3 Kings
Indoor cultivation of 3 Kings feminized seeds typically takes about eight to ten weeks for the plants to reach the flowering stage. Outdoor growers can expect a harvest-ready crop by mid-October. By following proper cultivation practices, you can achieve optimal results in terms of yield and quality.
Average Height of 3 Kings
Plants grown from feminized 3 Kings marijuana seeds can reach a height of about six feet. They have thinly distributed foliage and slender leaves, making them suitable for various growing environments. If space is a concern, you can manage the height by using techniques like topping or bending.
3 Kings Crop Yield
Under optimal conditions, indoor growers can expect a yield of 18-21 oz per square meter from 3 Kings feminized plants. Outdoor cultivation can result in up to 25 oz per plant. Providing proper care, including nutrient management and support for heavy buds, can maximize your crop yield.
Quality of 3 Kings Buds
When fully grown, the buds from 3 Kings feminized seeds showcase their royal appearance with abundant sage green buds covered in brown pistils and frosty white resin. The sour and tangy fragrance fills the air during cultivation, giving it an outdoorsy scent reminiscent of young pine trees. The taste is a combination of sweet, sour, musky, and earthy flavors with hints of sandalwood on the exhale.
Dominant Terpenes in 3 Kings
3 Kings cannabis showcases a complex and distinct aroma, thanks to its dominant terpenes: caryophyllene, limonene, and humulene. These terpenes combine to create a unique fragrance with sour citrus notes underlined by heavy fuel and fresh-pine scents. When combusted, hints of sandalwood become apparent.
Smell and Taste of 3 Kings
The extensive terpene profile of 3 Kings weed results in a rich and heavy smoke with a lingering bitter aftertaste. The initial sour citrus fragrance settles into fresh-pine and sweetness, accompanied by dank earth undertones and a subtle wave of musk. On the exhale, you'll experience peppery spice notes along with exotic hash flavors.
The Effects of 3 Kings
With its moderate THC content, 3 Kings marijuana delivers relaxing and comforting effects without overpowering sedation. The immediate impact is uplifting and cerebral, boosting mood and creativity. As time progresses, the indica side kicks in, providing a sense of physical relaxation. While still functional, users may feel less motivated to engage in physical activity.
Medical Uses for 3 Kings
Medical cannabis patients value 3 Kings cannabis for its therapeutic properties. It can effectively alleviate anxiety, mild depression, stress, PTSD, ADD/ADHD, bipolar disorder, migraines, headaches, joint stiffness, arthritis, muscle spasms, backache, multiple sclerosis, poor appetite, nausea from medications or treatments like chemotherapy, and eating disorders.
Buy 3 Kings Cannabis Seeds Now in the USA
If you're looking to buy 3 Kings feminized seeds in the USA, look no further. Order your premium quality seeds online from our American seed bank and start growing your own royal cannabis. With our competitive prices, fast shipping, and germination guarantee, you can trust us to provide the best seeds for your cultivation journey. Purchase your 3 Kings feminized seeds today and experience the "Holy Trinity" of cannabis genetics.
Customer Reviews
Wow, just wow! I've tried many seed banks, but this one takes the cake. The buds produced from these seeds are absolutely stunning. The flavors and aromas are out of this world. I'm a customer for life!
Nice seeds! All of them germinated and the resulting plants are healthy and robust. Impressive strain!
These seeds are da bomb! They sprouted like crazy and now my garden is the envy of all my buddies. Highly recommend!
Strain Data Table
| Attribute | Data |
| --- | --- |
| CBD Content | 0.5 percent |
| Climate Zones | Continental, Mediterranean, Sunny, Temperate |
| Difficulty | Intermediate |
| Dominant Terpenes | Myrcene |
| Effects | Creative, Euphoric, Focused, Relaxed, Uplifted |
| Flavors | Citrus, Diesel, Earthy, Lemon, Pine, Sweet, Woody |
| Flowering Time | 8–10 weeks |
| Flowering Type | Photoperiod |
| Genetics | Headband x Sour Diesel x OG Kush |
| Grows Best | Greenhouse, Indoor, Outdoor |
| Harvest Month | October |
| Indica / Sativa | Mostly Sativa |
| Indoor Plant Height | 28 inches |
| Indoor Yield | 18–21 oz/m2 |
| Moods | Focus, Relaxed, Uplift |
| Outdoor Plant Height | 28 inches |
| Outdoor Yield | 25 oz/plant |
| Seed Sex | Feminized |
| Symptoms | Anxiety, Arthritis, Depression, Migranes, Stress |
| THC Content | 16 percent |