24k Gold Feminized Cannabis Seeds
Secure the unparalleled 24k Gold Feminized Cannabis Seeds via our online shop in the United States. These top-tier marijuana seeds are primed for swift shipment across all regions of the country.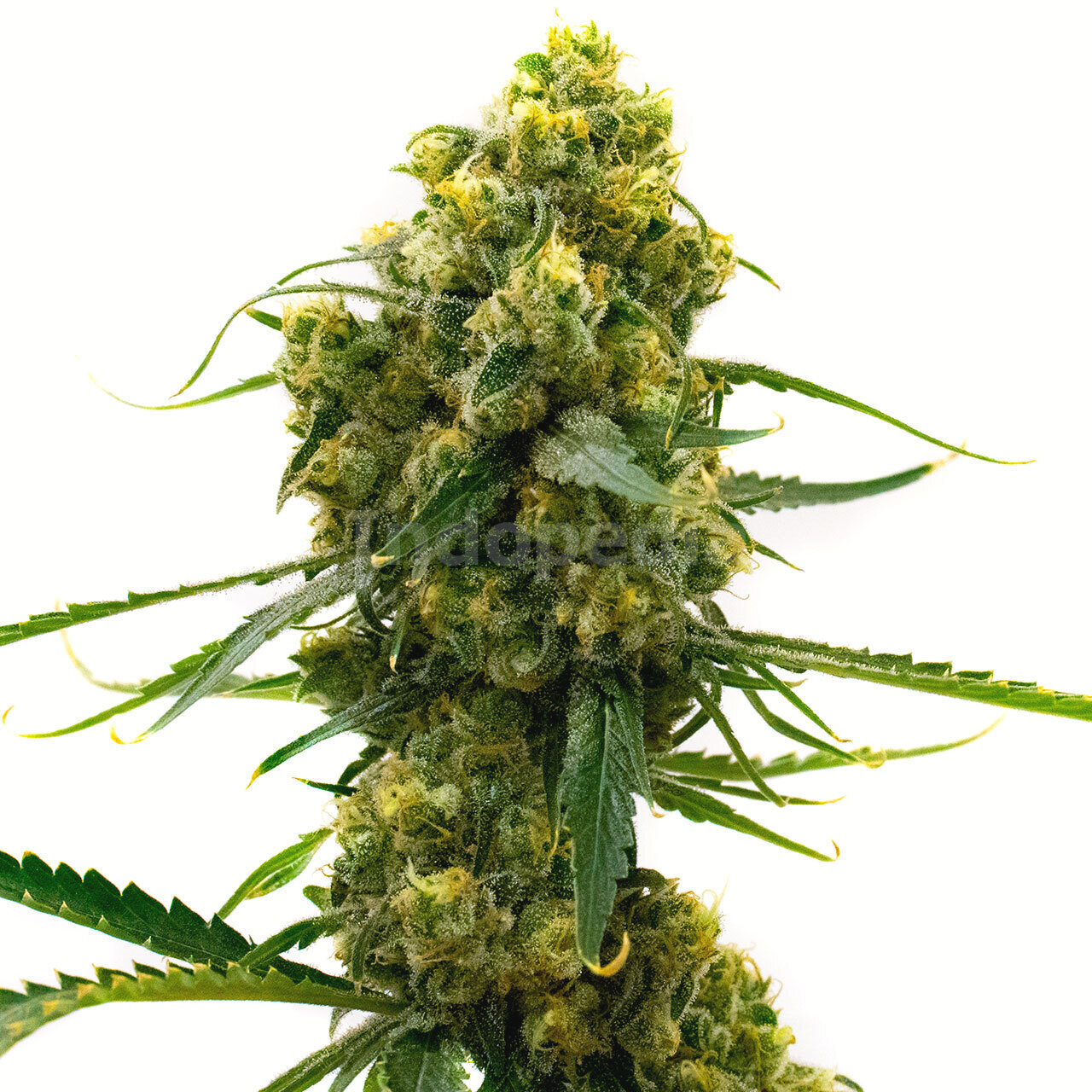 Price Per Seed:
$
9.38
Introduction to 24k Gold Feminized Cannabis Seeds
Looking to buy the best quality 24k Gold feminized cannabis seeds online in the USA? Look no further! Indopedia Seed Bank is here to fulfill all your weed seed needs. We offer a wide range of top-quality feminized seeds, including the highly sought-after 24k Gold strain. With its potent effects, delicious flavor profile, and impressive yield, 24k Gold feminized seeds are a favorite among both recreational and medicinal users.
Fast US-Based Shipping
When you purchase 24k Gold feminized cannabis seeds from Indopedia Seed Bank, you can expect fast and discreet shipping right to your doorstep. We offer shipping to all fifty states, ensuring that you can get your hands on these top-notch seeds no matter where you are located. Our packaging is discreet, guaranteeing your privacy throughout the entire process. Plus, we offer free shipping on orders over $99, making it even more convenient for you to get the seeds you desire.
Key Characteristics of 24k Gold
Indica-dominant hybrid
Dense buds with a high THC content of around 20%
Balanced cerebral and physical effects
Fragrant aroma of sweet citrus and skunk undertones
Ideal for concentrates, oils, and hash production
Genetics and Origins of 24k Gold
The genetics of 24k Gold feminized seeds are truly exceptional. This strain is the result of crossing two legendary High Times Cannabis Cup winners: Kosher Kush and Tangie. Kosher Kush is known for its potency and has won numerous awards for its exceptional quality. Tangie is a popular sativa-leaning hybrid with a reputation for its sweet and moreish flavors. The combination of these two strains creates a unique and potent cultivar that is truly worthy of its legendary status.
Feminized Seed Advantages
Feminized 24k Gold cannabis seeds offer several advantages over regular seeds. With feminized seeds, you can ensure that all your plants will be female, eliminating the need to identify and remove male plants. This saves time, effort, and space in your grow area. Female plants are the ones that produce the highly coveted buds, so by choosing feminized seeds, you can maximize your yield and ensure a higher quality harvest.
Benefits of Photoperiod Seeds
Photoperiod seeds are ideal for both indoor and outdoor growers. With photoperiod seeds like 24k Gold, you have control over the light cycle, allowing you to manipulate the growth stages of your plants. This is especially useful for indoor growers who want to optimize their space and resources. Outdoor growers can also benefit from photoperiod seeds as they can align their planting schedule with the natural seasonal changes, ensuring optimal growth and harvest times.
24k Gold Seeds Germination Guide
Germinating 24k Gold feminized seeds is a crucial step in the cultivation process. To ensure successful germination, follow these steps:
Collect the things you need: two dinner plates, pure water, paper towels, tweezers, and your 24k Gold feminized seeds.
Moisten the paper towels and ring them out to remove excess water.
Lay one moist paper towel on a dinner plate.
Gently place your cannabis seeds an inch apart on the paper towel using tweezers.
Cover the seeds with another moist paper towel and add more water if necessary.
Place the second dinner plate on top to create a dark and warm environment.
Check regularly to ensure the towels don't dry out and add water when needed.
Within 24 to 120 hours, your seeds should develop taproots.
Once the taproot is around an inch long, transplant the seeds into their first pot using tweezers.
How to Cultivate 24k Gold
Cultivating 24k Gold feminized marijuana seeds requires a little effort, but the rewards are well worth it. Here are some general tips for growing cannabis:
Choose a suitable grow medium, such as soil or hydroponics.
Ensure your plants receive adequate light, whether from natural sunlight or artificial grow lights.
Maintain proper temperature and humidity levels to create an optimal growing environment.
Regularly monitor and adjust nutrient levels to support healthy plant growth.
Prune and trim your plants as needed to promote airflow and prevent mold or mildew.
24k Gold Growing Difficulty
While cultivating 24k Gold feminized cannabis seeds requires some knowledge and experience, it is not overly difficult. With proper care and attention, both beginners and experienced growers can achieve successful results. Just make sure to do your research and follow best practices for cannabis cultivation.
Flowering Time of 24k Gold
Indoor plants grown from 24k Gold feminized seeds typically have a flowering time of around eight to ten weeks. Outdoor growers can expect to harvest their crops in late October, avoiding the first frosts of winter. This strain's ability to handle various climates makes it suitable for both indoor and outdoor cultivation.
Average Height of 24k Gold
24k Gold plants can reach a height of around six feet, making them suitable for spaces with enough vertical room. If you have limited space, using techniques like low-stress training and pruning can help manage the height and promote better light penetration.
24k Gold Crop Yield
With its generous yield, feminized 24k Gold weed seeds are a favorite among cultivators. Outdoor growers can expect to harvest around 16 ounces per plant, while indoor growers can achieve up to 19 ounces per square meter. By providing the perfect growing conditions and implementing yield-boosting techniques, you can maximize your crop's potential.
Quality of 24k Gold Buds
The buds produced by 24k Gold feminized seeds are truly a sight to behold. They are dense, sticky, and covered in glistening resinous trichomes. Each flower boasts golden pistils that add to its visual appeal. When it comes to quality, 24k Gold buds do not disappoint. They deliver a delicious flavor profile with tangy citrus notes and underlying skunk undertones.
Dominant Terpenes in 24k Gold
Terpenes are aromatic compounds found in cannabis that contribute to its unique fragrance and taste. Limonene is the dominant terpene in 24k Gold cannabis, which gives this strain its rich citrus flavors, reminiscent of freshly squeezed tangerines. These terpenes add depth and complexity to the overall sensory experience, making each puff a delight for the senses.
Smell and Taste of 24k Gold
When you open a jar of 24k Gold buds, you'll be greeted by a delightful aroma of sweet citrus with hints of skunk. The complex fragrance lingers in the air, tempting you to indulge in the next session. The taste is just as impressive, with the tangy citrus flavors taking center stage. Prepare to have your taste buds tantalized with each inhale.
The Effects of 24k Gold
As a high-THC cultivar, 24k Gold marijuana delivers powerful effects that are sure to please both recreational and medicinal users. The initial sativa-like cerebral focus brings about a euphoric and creative state of mind, while the indica dominance gradually takes over, inducing a blissful haze of calm and relaxation. This strain is perfect for unwinding after a long day or simply finding some peace and tranquility.
Medical Uses for 24k Gold
The therapeutic properties of 24k Gold cannabis make it a popular choice among medicinal users. Its potent effects can help alleviate stress, anxiety, and depression, providing a much-needed mood boost. The strain's indica heritage also contributes to its pain-relieving properties, offering relief from chronic pains, inflammation, spasms, and cramps. Additionally, 24k Gold can aid in promoting restful sleep for those struggling with insomnia.
Buy 24k Gold Cannabis Seeds Now in the USA
Ready to experience the exceptional qualities of 24k Gold cannabis? Indopedia Seed Bank offers these premium seeds for sale online in the USA. Don't miss out on the chance to add this champion strain to your collection. Order now and embark on an elevated weed journey with 24k Gold feminized seeds from Indopedia Seed Bank.
Customer Reviews
A+ quality seeds. Fast germination and an impressive yield. Couldn't be happier!
Very pleased with my purchase. Seeds sprouted quickly and plants are thriving.
Ain't nothing but love for these seeds! The plants are robust, the yield plentiful. Five stars all day.
Strain Data Table
| Attribute | Data |
| --- | --- |
| CBD Content | 0.5 percent |
| Climate Zones | Continental, Mediterranean, Sunny, Temperate |
| Difficulty | Intermediate |
| Dominant Terpenes | Limonene |
| Effects | Creative, Energetic, Euphoric, Relaxed, Uplifted |
| Flavors | Citrus, Orange, Pepper |
| Flowering Time | 8–10 weeks |
| Flowering Type | Photoperiod |
| Genetics | Kosher Kush x Tangie |
| Grows Best | Greenhouse, Indoor, Outdoor |
| Harvest Month | October |
| Indica / Sativa | Mostly Indica |
| Indoor Plant Height | 12–15 inches |
| Indoor Yield | 16–19 oz/m2 |
| Moods | Recharged, Relaxed, Uplift |
| Outdoor Plant Height | 39 inches |
| Outdoor Yield | 16 oz/plant |
| Seed Sex | Feminized |
| Symptoms | Anxiety, Arthritis, Depression, Inflammation, Migranes, Stress |
| THC Content | 20 percent |